Why Do You See the Corrosion on Your Car Battery?
Last updated
Dec 31, 2020
0 comments
If you have ever peeped into your car's engine bay, you're familiar with battery terminals. But, if your car is too old, or you have not maintained your car frequently, you are also familiar with battery terminal corrosion. If you think it's harmless, because perhaps all old metals end up corroding, it may not be totally true. Corrosion on battery terminals can be the cause of grave problems in your car engine. At times, it could also be a reason why your car battery and engine break down.
A great idea to avoid a problem is to know why it occurs. And, that is what this blog post does for you – tell you why battery terminals get corroded.
5 Reasons for Battery Terminal Corrosion
The corrosion on terminals itself is of many kinds, precisely because it happens due to many reasons. It can differ in appearance, texture and color, depending on its cause. So, here are the top 5 reasons for corrosion on car battery.
Electrolyte Leakage
Leakage in fluids of the car battery is very much possible. When due to damage or lack of proper maintenance, the electrolyte leaks out and accumulates on the terminals, there is corrosion. This happens in case of sealed lead acid batteries. In case the battery is flooded lead acid battery, there is higher probability of the electrolyte spilling out if you are not meticulous while filling battery water. In both the cases, the accumulation of electrolyte will cause corrosion. It can even happen to the lithium ion batteries used in hybrid cars.
Overfull Battery
Too much of battery water can also cause trouble. One needs to fill it only up till the highest markers and no further up. Since the terminals are made in metals that can corrode, any excess of water that comes out of vents will cause them to corrode on contact.
Reaction in Copper Clamps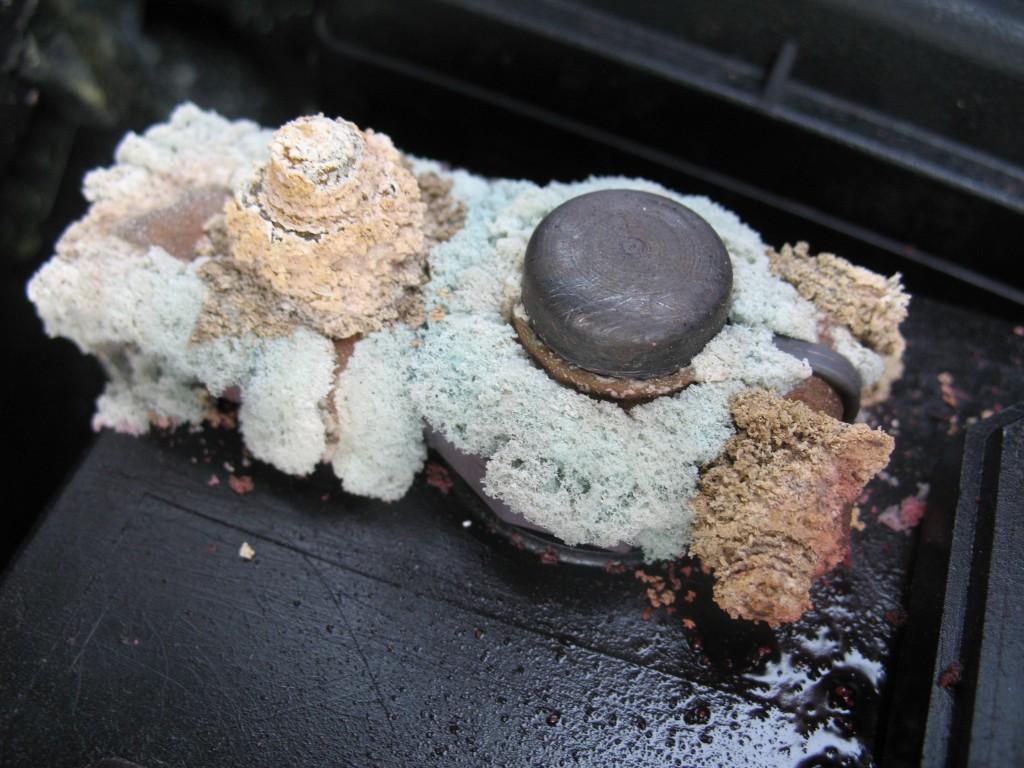 Usually, the clamps that connect the battery to the wires are made in copper. Now, if you do know a little chemistry, you know that copper cannot corrode all by itself. But, the current that passes through it, produces copper sulfate, thus causing battery terminal corrosion. It is manifest in the bluish precipitate that forms around the terminals. Needless to say, it can make the terminals weak and harm the health of the battery.
     READ MORE:
Overcharging
When they say that excess of everything is bad, charging batteries is certainly included. Yes, overcharging the battery can also lead to corrosion. In case of overcharging, it will heat up. It also becomes a storehouse of kinetic energy, which cause it to expand in volume. Whether it is the sealed kind or the flooded, it will eventually push the electrolyte out of the vents or cracks (if any). Ultimately, it is the terminals that bear the brunt.
Battery Age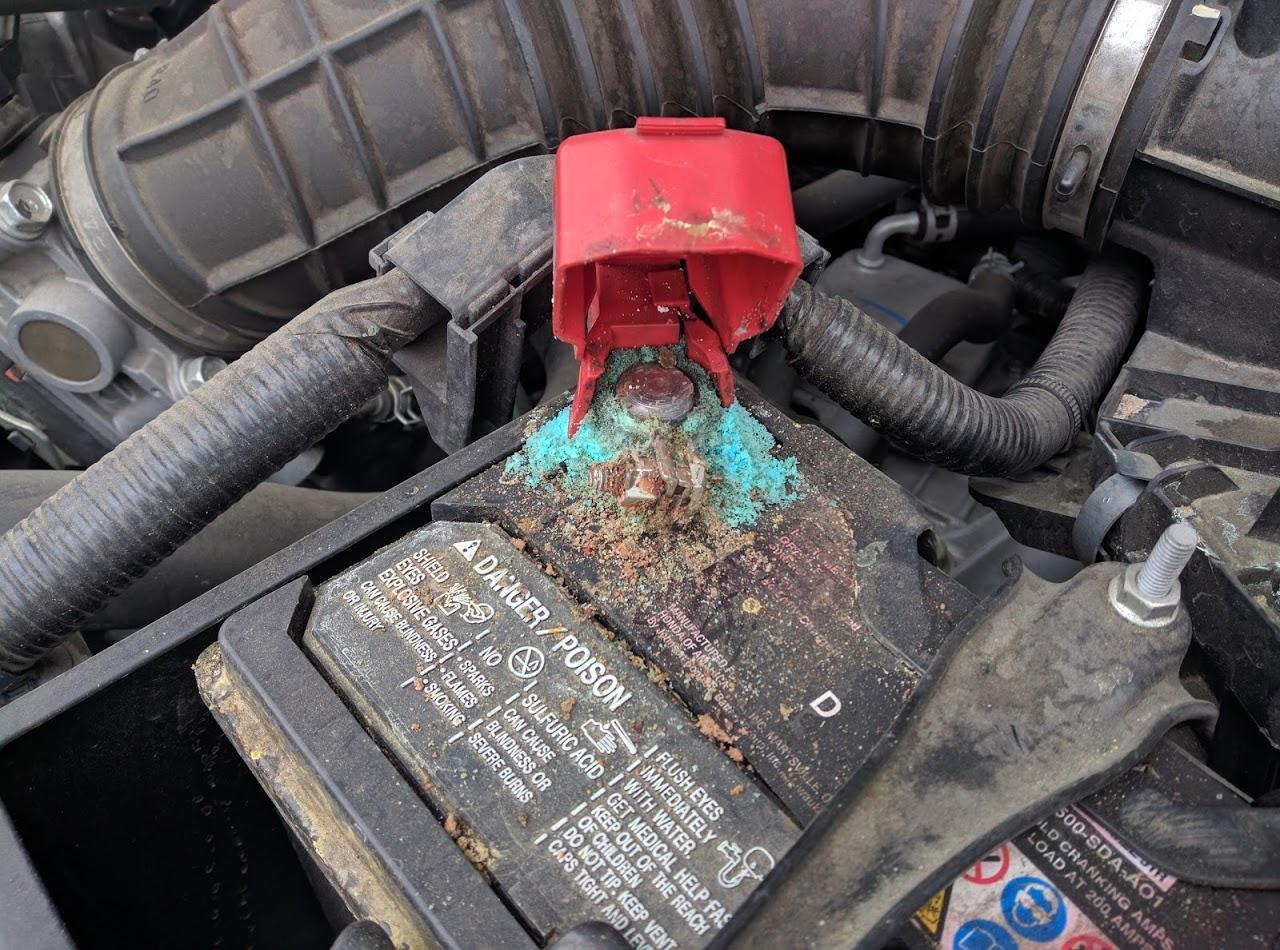 If you have owned the same car for donkey's years, you are very likely to see the terminals corrode. Why? Because, you see, car batteries come with an expiry date. Even if you maintain the car like it should be, 5 years is the maximum you car battery can serve you. Beyond that, of course, you will see corrosion. And, your car engine's performance will tell you that it's time to change. So don't hesitate. In fact, you can change old car battery in several simple steps.
The best way to avoid corrosion on car battery is to keep up the car service schedule and follow the right car maintenance advice. Make sure that you are neither overusing your car battery by using AC and car gadgets when the car isn't running, nor underutilizing it with only short trips. Keeping your car battery in a good shape can help avoid corrosion.