5 Causes Of Car Engine Vibration
Car engine vibration could be the result of a number of problems. Though it is assumed that the vibration is originated from the engine, in reality it is from the axles. Here we discuss in detail 5 causes of engine vibration. Read them carefully to see if you are experiencing one of the symptoms that is causing car engine vibration.
The Crankshaft Damper
The crankshaft damper can be a factor to consider when diagnosing engine vibration causes. Indeed, the main duty of this component is to decrease vibration. In diesel engines, its use is more extensive. If there is a chance that it is defected or has stopped working for good, the engine vibration is likely to be felt heavily. You should contact a mechanic whenever you face this problem.
Join our FREE CAR GIVEAWAY Camapaign here
Faulty Engine Mount
This is another engine vibration cause. This component keeps the engine attached to the chassis. Besides, it also reduces the vibration of a running engine. This part doesn't just get damaged. Reckless driving can be the reason behind it. Similarly, you should see a mechanic to mend your car.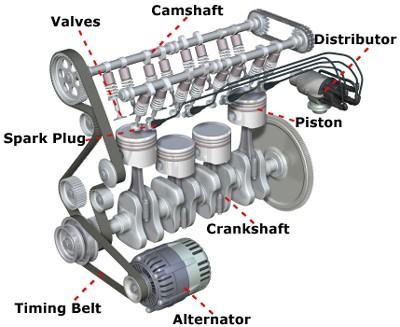 Extreme Weather
In a frosty weather, the engine vibrates more than what is normal. No extra measures need to be taken if this problem solves on its own when the car is being driven in normal weather. In a cold weather, the engine cannot run on its optimum level, so vibration increases.
Spark Plug Issues
If there is a problem with your vehicle's spark plugs, then the engine can vibrate more than usual. Spark plug removal can be done at home if you have all the tools and knowledge to accomplish the task.
Join our FREE CAR GIVEAWAY Camapaign here
Car Axle
Oftentimes it seems like the engine vibration problem is rooted in the engine itself, whereas in reality, it is the axles that need to be taken care of. When your car is in a collision, the axles can be damaged, even when there is no apparent sign of damage. So, you should get a mechanic involved if you are experiencing increased vibration, right after a collision.
These are some of the common engine vibration problems that might be plaguing your driving experience. So, you should be looking out for one of these 5 causes of engine vibration and find out what's the exact reason.
Get A Quote For Quality Used Cars From Japan>> Click Now!