Everything You Need To Know About Wheel Bearings
Last updated
Mar 18, 2022
0 comments
Wheel bearing plays an important role in reducing friction, increasing load capacity, and positioning rotating equipment. Moreover, bearing for cars also helps the wheels operate smoothly and increase lifespan. To ensure wheel bearings work properly, drivers need to know everything about this part.
Standards Of Wheel Bearings.
Wheel bearing performs the important task of reducing vibration, reducing wear, preventing shock, as well as evenly distributing the car's load. As a result, this component needs to meet various standards in terms of speed, performance, and lifespan.
Bearings are usually made from steel because this material has high durability. And the ability to withstand large operating loads. The higher the quality as well as the heat resistance of the steel, the longer the life of the bearings. In addition, manufacturers also focus on designing compact bearings for easy installation, while ensuring certainty and rigidity, suitable for many different car models.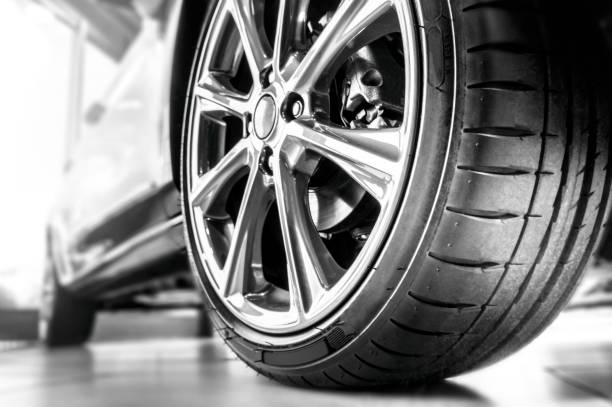 >> Related post: Understand Wheel Bearing: How to Diagnose Bad Wheel Bearing Sound
How Many Wheel Bearings Does A Car Have?
There are 2  types of commonly used car wheel bearings: Ball Bearings and Roller Bearings. Each type of bearing has its characteristics, suitable for each car to meet the requirements about the load and application.
Tapered roller bearings
Tapered roller bearings are composed of two main parts that can be separated, an inner ring and an outer ring. During operation, the tapered roller moves around the track in the inner and outer rings. Bearings have a very high axial and radial load. Therefore, this type of bearing is often used for cars that have to operate under high-pressure conditions. And withstand high loads such as trucks, dump trucks, pickup trucks, etc.
Ball bearings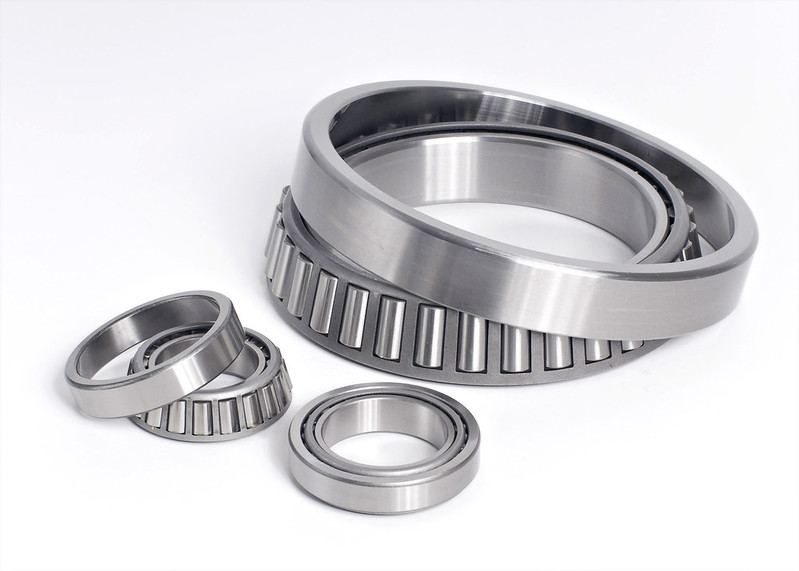 Wheel ball bearings are used commonly on the market because of their ability to meet many applications, their simplicity, and can be easily disassembled when needed.
They have good radial load capacity and can work at high speeds, but have low axial loads. In addition, this bearing also allows for quick and safe use because it is pre-lubricated and sealed with seals on both sides. Ball bearings are quite a popular choice for many commercial cars. Bearings have the disadvantage of being easy to damage, reducing lifespan if installed eccentrically, or subjected to over axial loads.
How long do wheel bearings last?
Like other parts, wheel bearings can be damaged because of daily wear and other elements. Standard wheel bearings can last between 80,000 miles and 150,000 miles depending on multiple factors. There're many aspects that can affect the lifetime of bearings as we will discuss below:
Bearings Material
There're many options for you when you choose the material of wheel bearings. But choosing the right one to adapt to your car is very important. They need to be made of good quality materials that can stand the heat of the situation without suffering too much.
Installation process
Mostly, the failures of bearings are due to improper assembly. Usually due to excessive force being applied and using inappropriate assembly tools that cause less performance.
Overload
Drivers should note the case of choosing the wrong bearings, causing this part to overload and generate a large amount of heat, affecting the engine. Therefore, in order to avoid damaged bearings, you need to be careful in choosing suitable bearings for the load of the car. This not only helps prolong the life of the bearings but also helps protect the engine.
Road condition
When your car always drives on uneven roads or potholes, it will have a strong impact on wheel bearings. Make the bearings worn or broken. 
>> Related post: How to Tell Which Wheel Bearing is Bad?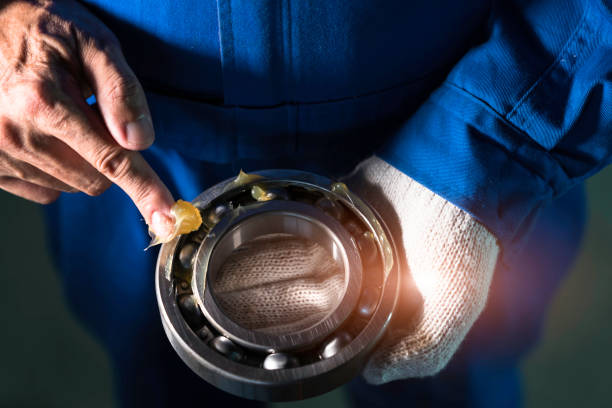 Notes when using car wheel bearings
In addition, to find out information about wheel bearings, you need to note the following basic things to ensure the life of this component.
Periodically maintenance 
One of the important notes when using bearings is periodic maintenance. Maintenance will help increase efficiency during operation. At the same time, this also helps to ensure the longevity of the product. To maintain bearings, you should choose the right lubricant.
If you do not have too much experience in this matter, go to a trusted mechanic. They will help you know which lubricant is right for the wheel in use.
Know the signs when the wheel bearing malfunction
Identify symptoms of bad bearing for timely repair to avoid serious risk. Fail bearings when the operation is beyond overload or external force… Bearings that are going to damage often have the following signs. These signs may not be obvious. So you need to be very observant: 
The

car makes noise

The temperature of the engine increased abnormally

Strange noise

High vibration

Uneven tire worn.
Choose the right car wheel bearing.
There are many types of bearings manufactured to adapt each car. Each type of bearing is generally specified by the manufacturer on technical parameters such as size, speed, capacity… If you understand the parameters of the bearing, you can compare it with the operating system of your car to choose the most suitable bearings. But if you are not a professional in the field, please ask for the opinion from experts or the manufacturer's recommendations. In addition, you should choose genuine bearings to make your car work more stable.
Conclusion
Cars are one of our important partners. Take good care of our car. So spend a little time taking care of your car,  and understand deeper into the components of your car. We hope that the article will give you useful information.