10 Effective Ways to Keep Your Car in Top Condition
Last updated
Dec 21, 2020
0 comments
Just like we take care of ourselves, eat the right things, and stay in shape, the same basic concepts apply to keeping our cars in the best possible condition.
It's always painful to have to dig into savings to pay for car repairs and even more difficult lately with how the economy is performing. But, to make sure we keep the value of our cars (possibly your most important asset) and minimize repair costs, here are a few simple, easy-to-remember tips on how to keep your car in a tip top condition.
1. Oil
Oil is the blood of your car, and without it, the car isn't going to go far or quietly. Have your mechanic demonstrate how to check your oil properly, and have the oil changed every 3,000 – 3,500 miles. While oil manufacturers have claimed that their oil can last 10,000 miles, it is generally best to use the same oil for no more than 5,000 miles to maximize engine reliability and efficiency over the long term. Check the oil regularly, about once a week, and change the oil or have it changed when you reach the 4,000 – 4,500 mile (6,400 – 7,200 Km) limit.
2. Maintain brakes, belts, and battery in good condition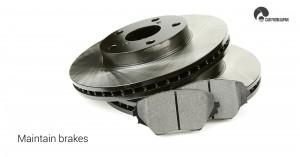 The braking systems of modern cars are designed to be replaced periodically to maintain maximum braking efficiency. If you notice ANY problems with the brakes, take your car to have the brakes checked immediately. If the brakes fail, you can have a very serious crash.
3. Heed warning signs
If your car's dashboard lights illuminate, give your trusted mechanic a ring. (You can also check your handy owner's manual too – "learning the basics about your car and the repairs you need will help establish a rapport and show your mechanic you know what you're talking about.). Delaying a repair could trigger irreparable damage to the car and result in a painfully more expensive fix. And make sure you know the fair price to pay for any upcoming repairs or maintenance by checking the repair price before you take your car in to the shop.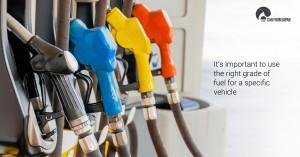 4. Always use reputable mechanics
Similar to having a great doctor we see for our annual exam, it's important to find an honest, trustworthy expert auto technician. A fabulous mechanic will help make sure your car is kept in good working shape. To find a good mechanic, take a look around for dealerships that sell the particular car, comprehensive auto shop directory. The old-fashioned referral from a friend works well too.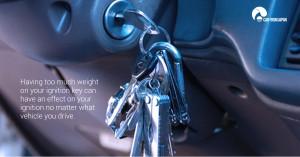 5. Keep the car body intact
While most people wouldn't appear in public unkempt, the cosmetic appearance of our car is important as well. Simple things such as keeping your car washed, regularly waxed, and ensuring dents and dings are taken care of, you'll better preserve the value of your car as well as prevent long term issues such as rust and fading.
6. Keep the interior clean
Clean and vacuum the interior as needed. The interior is often a point of selling power when it comes time to trade the car in or sell it. While many may not care about the oil or tires, if the CD player won't work, or the interior looks a little dirty, the deal is off. It's been said that the value of the car is held in the cabin, and that statement holds true. If you ever want to trade the car in or sell it, every quarter spent at a pay vacuum will be paid back to you with interest!
7. Use the right tires with the right inflate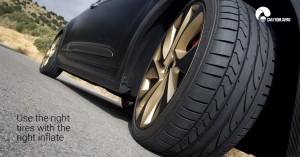 Make sure they are properly inflated to the manufacturer's specified pressure. Tire gauges are cheap and easy to use. Tires should be replaced when tread wear indicators are showing between the treads. Ask your local tire dealer if you are unsure how to identify tread wear indicators. Check your tires every other day for pressure and every week for wear or damage. Have them replaced when they become worn beyond acceptable limits
8. Ensure windows are clear and functional
Make sure that all windows, mirrors and lights are clean and not broken. Replace any broken lights or mirrors as soon as possible. Have small windshield cracks by a windshield repair center to determine whether the windshield can be repaired or needs to be replaced. Check regularly for cracks and damage
9. Keep all fluids topped up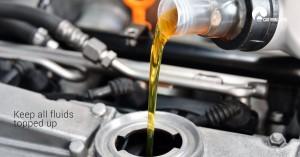 The other lifeblood of the car are the fluids that the drive train must have. Coolant, power steering fluid, transmission fluid, windshield washer fluid, brake fluid, and other fluids need to be checked at a minimum of once per week. Ask your mechanic to demonstrate the method to check these.
10. Emission control systems
Depending on where you live, you may be required to get your car checked for emissions periodically. Generally, a professional must perform the diagnosis. Oxygen sensors and EGR valves are two common culprits
If you're in the market for a new car, you can always treat yourself to royalty visit: www.carfromjapan.com since we give you direct and easy access to thousands of used cars from Japan at unbeatable prices. Our cars are the cheapest on the market. 'Get value for your money'.
Email: ask@carfromjapan.com
Call us NOW: +81345406692