VW Golf Vs Honda Fit – Which one is the better choice?
Last updated
Jan 25, 2021
0 comments
Volkswagen Golf and Honda fit are the two incredibly stylish and reasonable price cars in the market. Due to their great design and other features, it becomes difficult to choose the best car.
Therefore, to help make this shopping easier, let's first analyze VW golf Vs Honda fit comparisons and find the best car for your garage.
VW golf Vs Honda Fit: An Overview
Commencing with the VW golf, it gives the flashy look with great cargo space and interior design. On the contrary, Honda Fit, popularly known as subcompact family car has all the convenience and safety features desired by the urban car shoppers.
Turning towards the car's ranking, the Volkswagen Golf scores an overall rating of 7.8 as compared to the Honda Fit rating 8.4 on the scale of 10. This is the reason, why most of the people prefer Honda Fit to VW golf.
Volkswagen Golf Vs Honda Fit: Which Hatchback Model is the Best?
1. Interior and Exterior Dimensions
On comparing Volkswagen Golf Vs Honda Fit, it is found that VW golf is a compact car for the family while the Honda Fit represents itself as a small station wagon car. Varying in interior and exterior dimensions, the Honda Fit car offers seating capacity for 5 adults with overall 60 inches height, 58 inches width, and 160 inches length. Equipped with an equal number of seats, the VW Golf has a minimum ground clearance of 5.4 meters, an overall height of 57.2, width of 61, and length of 167.5 (all in inches).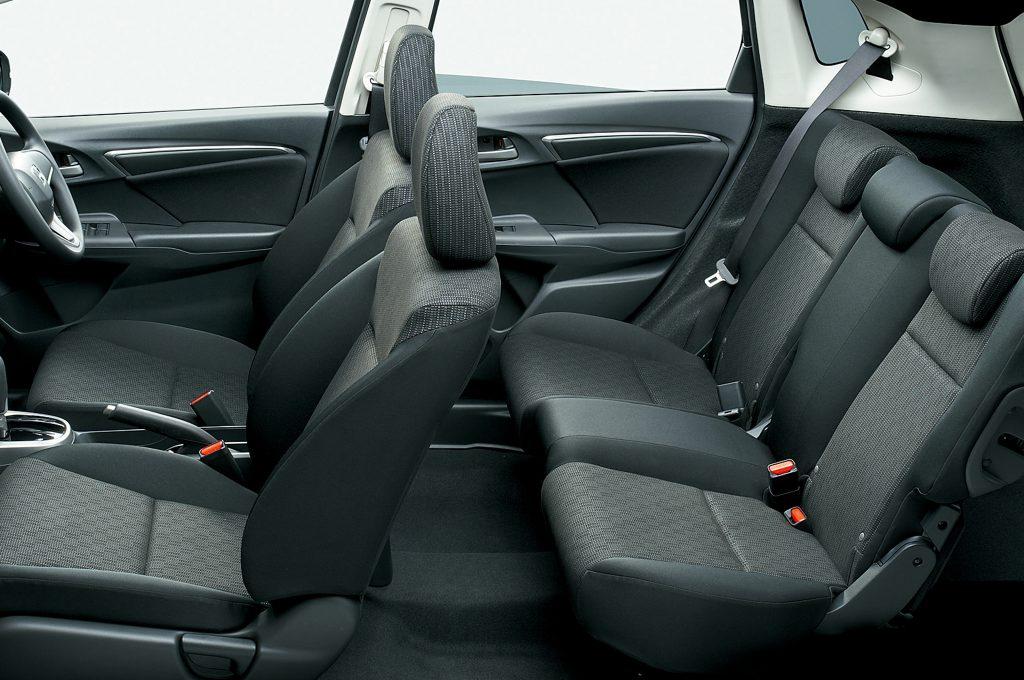 When it comes to interior space, the Honda Fit tracks more front leg and headroom whereas, the shoulder room is greater in VW Golf. And with no surprise, the former hatchback model delivers greater passenger volume than the latter. For detailed VW Golf Vs Honda Fit measured dimensions (in inches), refer the table below:
| | | |
| --- | --- | --- |
|   | VW Golf | Honda Fit |
| Front Shoulder Room | 55.9 | 54.8 |
| Front Leg Room | 41.2 | 41.4 |
| Front Head Room | 38.4 | 39.5 |
| Second Shoulder Room | 53.9 | 52.6 |
| Second Leg Room | 35.6 | 39.3 |
| Second Head Room | 38.1 | 37.5 |
| Passenger Volume | 93.5 | 95.7 |
      SEE MORE:
2. Mileage and Other Technical Specifications
With I4 inter-cooled turbo engine and gasoline injection system, the VW golf gets significantly more power of 170hp to the 130 hp of Honda vehicle. Additionally, the engine displacement and the torque recorded by VW golf stand far ahead than its competitor Honda Fit.
However, if vehicle's mileage is your prime concern then, Honda Fit suits your taste. For the exact car comparison between Honda fit Vs VW Golf mileage, here's the table:
| | | |
| --- | --- | --- |
|   | VW Golf | Honda Fit |
| Fuel Tank Capacity | 13.2 gallon | 10.6 Gallon |
| Mileage (in City) | 25mpg | 29mpg |
| Engine Displacement | 1.8L/110 | 1.5L/91 |
| Torque | 170hp | 130hp |
3. Cargo Space
The cargo volume with the rear seat down in both the cars is equal i.e. 52.7 ft3 but with the rear seat up the battle is won by VW golf (recording the volume of 22.8 ft3).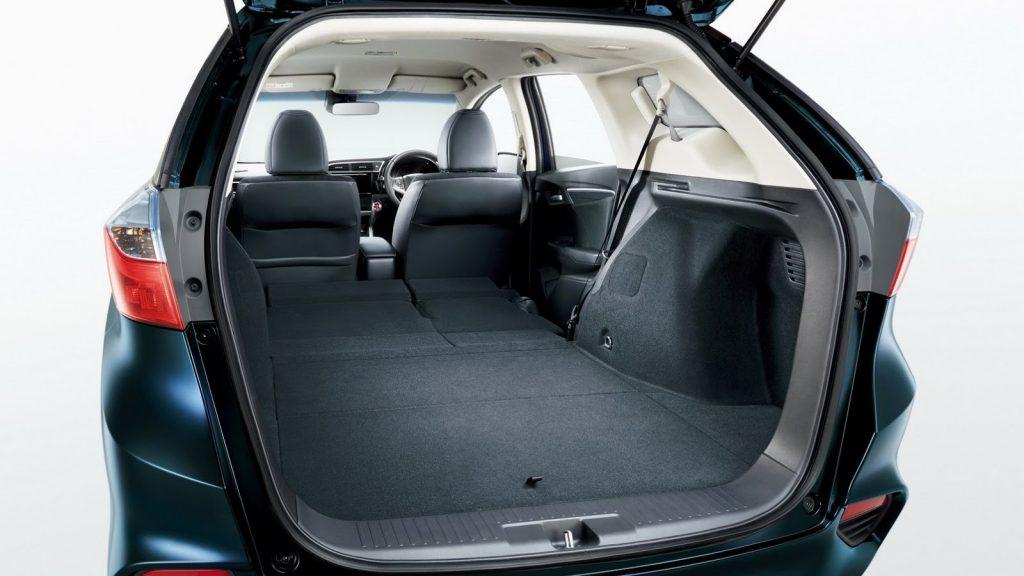 To wrap up, VW Golf Vs Honda Fit discussion is hard because both the hatchback models have their pros and cons. So, now it's up to you to select the car- suiting your budget and requirement.