Honda Fit vs. Civic – What's the Difference?
Last updated
Apr 03, 2018
0 comments
Drivers looking for a compact and affordable car that can proffer prominent interior space and fuel efficiency may be interested in a Honda. Both Honda Fit and Honda Civic, offers attractive features, excellent fuel economy, and budget-friendly pricing for the car buyers. But, which one is a better deal for you? So without making any further delay, let's sneak a quick look at the Honda Fit vs. Civic comparison given below.
Honda Fit vs. Civic – Which One's the Best Super Mini?
It's truly tough to say, which is better in a car comparison since both Honda Fit and Civic have their strong features and none is too bad in particular. The Honda Fit is a class-leading compact vehicle with excellent space, style, and flexibility. On the contrary, the freshly designed Honda Civic is one of the country's most trendy and trusted compact sedans.
But, since both these Honda models are compact and affordable, what exactly makes them dissimilar? And, which one you should buy? To better help you out, we've created a close comparison between Honda Fit vs. Honda Civic.
      SEE MORE:
1. The Interior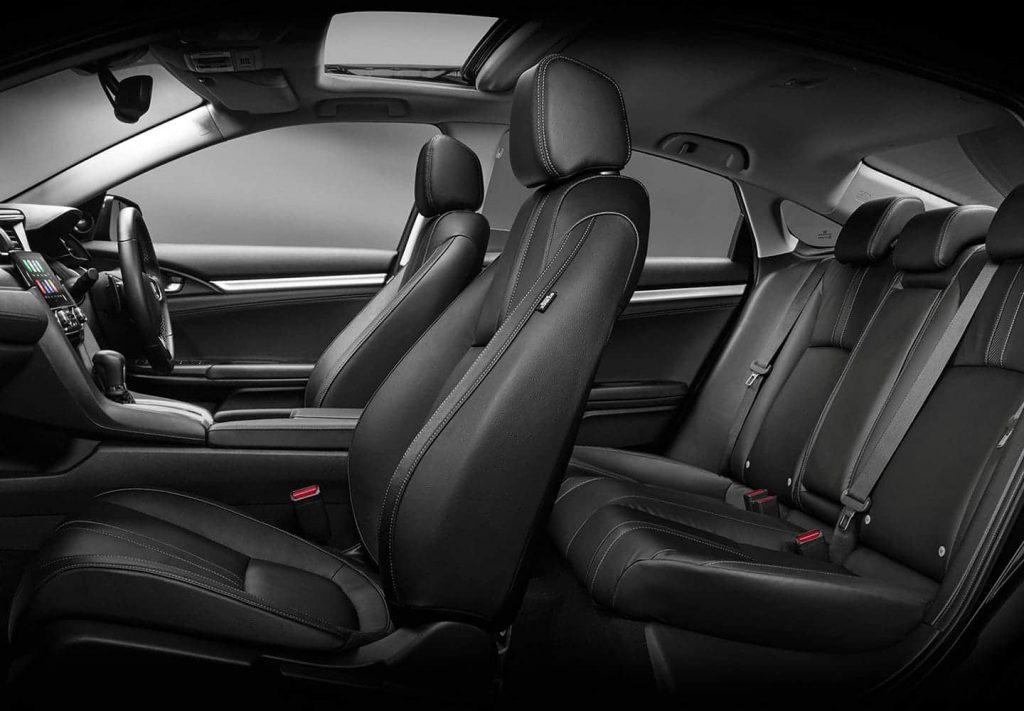 The Fit and Civic possess lots of similarities on the inside rather than on the outside. The Fit delivers 16.6 cubic feet of cargo space behind the rear seats when they are up, and up to 52.7 cubic feet of cargo space with its seats folded. Whereas, the Civic offers different interior dimensions depending on the model. Its storage capacity ranges from 11.9 cubic feet of cargo space in the trunk of upper trims of the Civic Coupe, to 46.2 cubic feet of maximum cargo space on the Civic Hatchback with its rear seats folded.
2. The Exterior
On the outer surface, it's very easy to tell that the Civic and the Fit are apart due to one major reason: Civic is only offered as a 4-door sedan or a 2-door coupe, while all Fit models are 5-door. In addition, the Civic is notably larger than the Fit, which makes the Fit's placement as a subcompact car and Civic's status in the compact-car realm.
3. Affordability
No matter which model of the Honda Civic you are interested in, the Honda Fit will be somewhat less costly. The Fit is a very small vehicle that delivers munificent interior space, thanks to its design. However, the Civic conveys more engine choices and more torque and horsepower than is available from the single 1.5-liter four-cylinder engine on the Honda Fit.
4. Comfort Features
Both the Honda Fit and the Honda Civic delivers a strong collection of standard features for car buyers to enjoy. Some of them include a standard backup camera, leather upholstery and heated front seats, and automatic headlights, many of which are items you wouldn't normally expect to see in compact or subcompact cars.
However, the Civic proffers a few additional benefits over the Fit. Such advantages include a lane-departure warning system, forward-collision warning system, larger alloy wheels, and a power driver's seat. While both the cars deliver an imposing amount of technology, the Civic touts a little more than the Fit.
To wrap up, both the Civic and Fit are competent cars that will please almost any car buyer. However, the redesigned Civic with its stunning looks, new engines, and useful hatchback edges out the Fit. Hope our Honda fit vs. civic comparison will help you make the right buying choice.