Subaru Forester vs Honda CRV – A Country Hunk and a City Rocker
Last updated
Feb 02, 2021
0 comments
Fixing the choice on only one name between Subaru Forester vs Honda CRV is quite puzzling. Both are five-seat compact crossover SUVs that bring a lot to the table. They are popular and have a huge fan following across the world. But, they have different personalities and their performance also depends on the terrain you are driving them.
Subaru Forester vs Honda CRV: A Country Hunk and a City Rocker
Many people will love the new look of the Honda CRV that has just been this year. On the contrary, a redesign is a long-overdue from the Forester since its basic design dates back five model years. But, Forester's starting price is almost a thousand dollars less than the CRV, one of the lowest in the class. It's an all-wheel drive but adding an automatic transmission will take almost a thousand dollar more. In case of a CRV, it will cost almost an extra $1,500 for an all-wheel drive. Both models come with a 3-year/36,000 miles basic warranty and a five-year/60,000 miles powertrain warranty.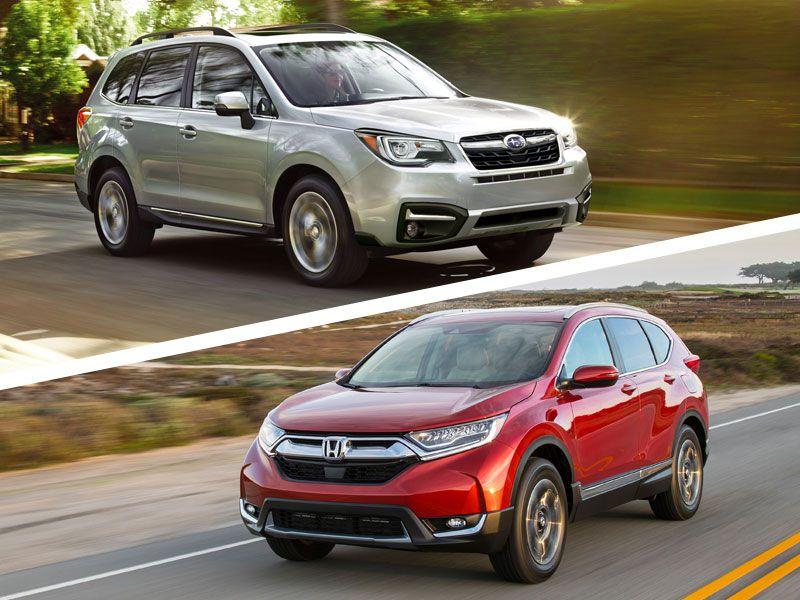 But, which one should you choose between Honda CRV vs Subaru Forster? Let's find out:
1. Comfort and Interior Features
The Forester has comfortable seats but the CRV wins this category with a few extra bells and whistles. Everyone will love its abundance of front and rear legroom and the position of the seats that offers a clear visibility.
The base Forester is a notch better with a 6.2-inch touchscreen, Bluetooth, and an infotainment system. The CRV has a 5-inch audio display screen, Bluetooth, and USB port. Except for the base version, all other CRV trims have a standard infotainment system.
2. Performance
The Forester can be aggressive on the road, thanks to its four-cylinder turbocharged engine that can generate 250 horsepower. CRV recently adds a 1.5L turbocharged engine producing 190HP but it can't compete with the sheer power of the Forester.
The power difference is minimal in the base models. Forster's standard engine generates 170HP and 174 pound-feet of torque while these are 184HP and 180 pound-feet torque in case of the CRV. Forester still has the edge due to its 6-speed manual transmission and all-wheel drive that perform better than the front-wheel drive CRV that has a CVT (continuously variable transmission).
          SEE MORE
Both are capable of providing a bump-free, comfortable riding due to good-quality suspension and tires. None of them are good for tricky mountain roads but Forester's all-wheel drive powertrain offers stable, reliable grips while a CRV boosts confidence with a precise steering at low speeds.
3. Cargo Space
The CRV is the clear winner in this segment of Subaru Forester vs Honda CRV comparison. It has 39.2 cubic feet behind the rear seats and 75.8 cubic feet with the rear seats down (Forester has 34 and 75 cubic feet, respectively).
The low-bumper design, hands-free liftgate, and adjustable trunk floor give the CRV more advantages.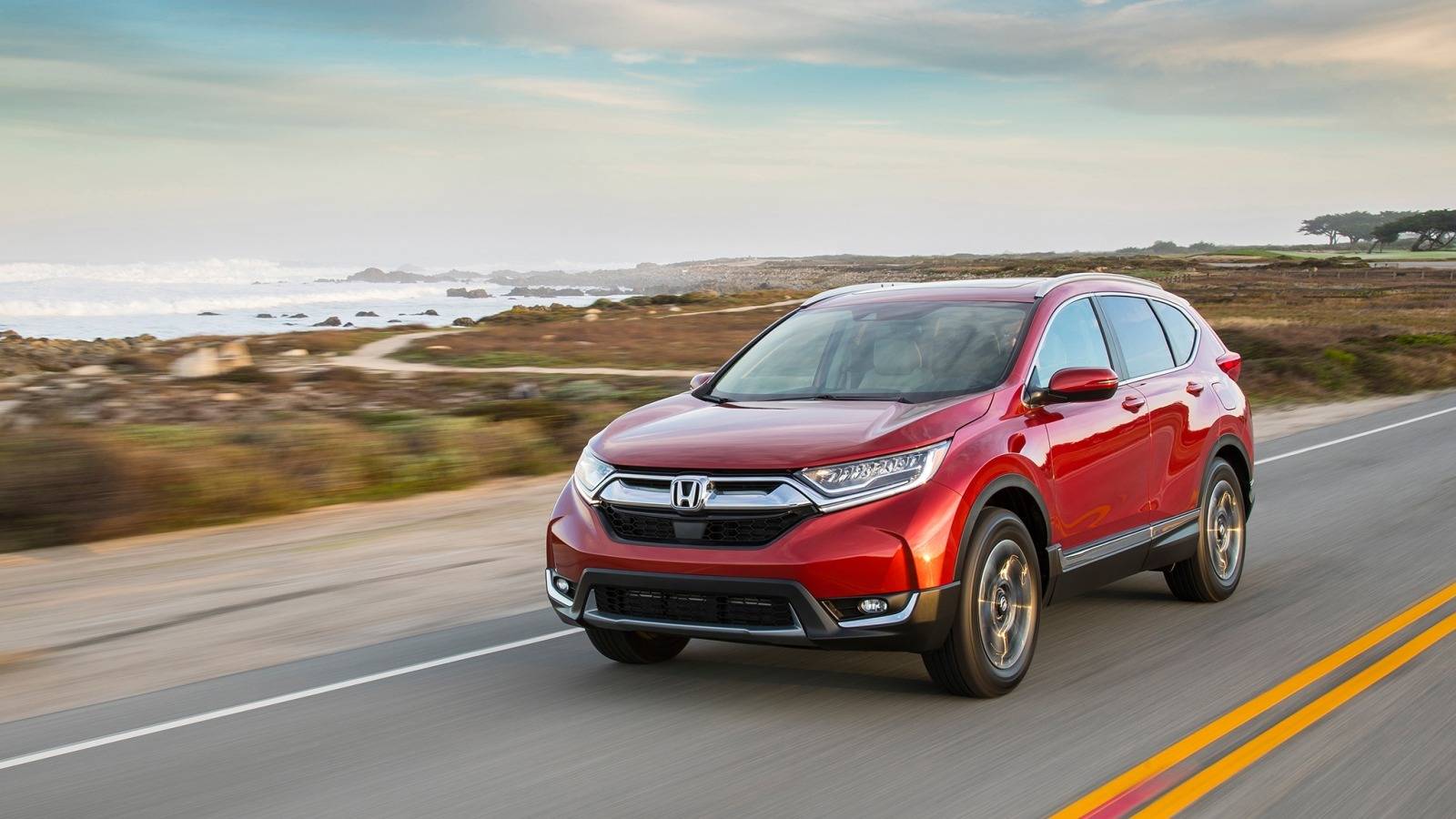 >> Finding a cheap used car in good conditions here <<
4. Fuel Economy
The base models of both SUVs provide 26 mpg city/32 highway. The CRV improves it to 28/34 mpg in city/highway for its 1.5L turbocharged engine while the number drops to 23/27 for Forester with a bigger engine.
Watch the video below to see the comparison test of 2017 Subaru Forester vs Honda CRV:
The Verdict
In this Subaru Forester vs Honda CRV comparison, both present themselves as good candidates when shopping for a small SUV. The Forester is the best choice when performance and wandering the countryside are the priorities. But, the CRV is probably better for city driving because of its nice interior, more cargo space, and better fuel economy.