Used Toyota Allion for sale
(60 Results)
Photo
Model

Year

Km

Engine

Grade

Car Price

Total Price

2009




Apr

51,100


km

1,800


cc

2017




Mar

11,000


km

1,800


cc

2008




Oct

86,600


km

1,500


cc

2006




22,500


km

1,500


cc

2009




33,500


km

1,500


cc

2017




Mar

11,000


km

1,800


cc

2010




Jun

39,500


km

1,500


cc

2009




95,000


km

1,500


cc

2006




Mar

49,000


km

1,500


cc
Photo
Model

Year

Km

Engine

Grade

Car Price

Total Price

2009




Apr

92,000


km

1,790


cc

2020




Feb

16,000


km

1,500


cc

2015




Jul

51,900


km

1,800


cc

2008




Apr

113,000


km

1,800


cc

2012




Mar

145,000


km

1,790


cc

2009




Jan

39,000


km

1,490


cc
Buying Guide
The Toyota Allion is an advanced medium sedan car sold in Japan by Toyota since 2001, together with its twin the Toyota Premio. These two cars are twin so they look pretty much identical, but remember we are writing on the Toyota Allion only, and there is another buying guide for the Toyota Premio here.
With its name derived from the phrase "All in one", the Allion car is popular in many parts of the world including Sri Lanka, Kenya, Bangladesh, Pakistan and India. The old generation Allion took Japan streets by storm because it continued the Toyota tradition by being sold for taxi usage, driving schools and law enforcers.
A sedan, also saloon, is a passenger car in a three-box configuration with separate compartments for engine, passenger and cargo. Toyota Motor Corporation, or Toyota as we all know, is a Japanese multinational automotive manufacturer headquartered in Toyota City, Aichi, Japan. In 2017, Toyota is the world's second-largest automotive manufacturer. As a household name worldwide, every Toyota car is of utmost trust for dependability and value for money and thus resale value, especially the proud Toyota Allion of the local market, which is designed to lead the 21st century.
Speaking of money, the Toyota Allion price for a new car in Japan ranges from US$14,149 - US$25,142 whereas used Toyota Allion as sold by Car From Japan got greatly reasonable prices at down to US$1.200 for Toyota Allion old models and over only US$10.000 for the modern facelifted cars.
Toyota Allion: The All-in-one City Luxury
1. Overview
Overall, the very first impression of this Allion is the dramatic presence that gives out the feeling of upscale and luxury. The design is on Toyota's trend to be aggressive with sharp features and strong bold details. Open the door, place your body comfortably on the seat and no one can defy the luxurious fittings and spacious room inside. During steering process, the car run through the street like a breeze, also a breeze like the way you would feel when driving it, good response, smooth acceleration. However, the dominating feature that beats all other competitors of the same class is the fantastic fuel consumption of 18km/Litre.
The only obvious disadvantage of this Toyota Allion is the cornering ability and high price for a 1.5L engine car, but driving skills is indeed very important to corner any car and a cheap used car like sold by Car From Japan would be a ideal alternative.
2. Exterior Magnificence
As a whole, the 2010 and 2016 facelifts really create such a hype with milestone upgrade of visual aesthetics each time. Revised styling and contemporary redesign give out an upscaled and luxurious aura with distinct classic colors: silver, pearl, white, black. No sedan on your local streets can match this Allion in presenting your extravagant lifestyle, but with a reasonable price from Car From Japan.
Here are some basic exterior measurements of second-generation models that we sell the most:
| | |
| --- | --- |
| Wheelbase | 2,750 mm (108.3 in) |
| Length | 4,565 mm (179.7 in) |
| Width | 1,695 mm (66.7 in) |
| Height | 1,475 mm (58.1 in) |
| Curb weight | 1,440 kg (3,170 lb) |
The front view features a V-shaped wide grille that really stands out with thin shiny silver trims embedded right next to the two restyled acute-looking headlights. Two more silver trims that bound the fog headlights even add up to the young and dynamic style. This meaner design is facelifted from previous beefier-looking models, reaching its impressive and elegant exterior climax. However, all versions are sure to remain the same sporty younger appeal.
The side view and rear view give a very smooth feel to the eyes. Contour is smooth and soft. The side have the contemporary popular winker mirrors, while adding a touch of modern feel, and their implementations have the feel of bolted. The rear fairly resemble the standard Toyota look, and has more than a glancing resemblances to the big brother Toyota Camry. A bit of the bangle design has crept into the Toyota design pool, but in a lot more pleasing to the eyes compared to the BMW past rear designs.
The first generation cars like the 2002 Allion we sold here can be customized with front spoilers and rear mounted trunk wings, as well as ground effect body parts to enhance the vehicles appearance specially designed and sold by Toyota.
3. Interior Comforts
Smooth brown wooden trims is the highlight of the interior, enlivening the traveling experience of the passengers in the Toyota Allion. The soft texture material of the seating material gives passenger a very pleasant feel in the back and lower part of the body. Though giving the interior a upmarket feel, the seat is a huge dust absorber, thus require regular cleaning and vacuum. The front seats look top quality and offer a very comfortable driving position that makes up for lack of electrical seat adjustment. Rear seat legroom and headroom is fantastic. Rear seats can even be tilted backwards for more laid-back comfort at the expense of some boot space, but then adds up to the luxury feel of the Toyota Allion.
Dashboard console is neatly designed and organised. Infotainment screen provides a nice level of information. However, information is in Japanese, non-Japanese user should take time to refer to the manual and get used to errors and warnings in no time.
Though the gearshift looks a bit unattractive, but transmission phases are smooth and effortless with clear and instructive design.
4. Operational Excellence
The first generation Allion, like our 2002 Allion for sale, has front engine of 3 choices: 1.5, 1.8, 2.0 Litre. It can be front-wheel drive and four-wheel-drive is optional. Transmission is 4-speed automatic for 1.5L and 1.8L engine automatic and CVT automatic for 2.0L. For the 2.0L engine, the Super-CVTi has been tuned to give more of an auto feel and most users are unaware that the gearbox is a CVT.
However, a big change in the second generation Allion is that though engine choices remain the same, all have been changed to CVT automatic As for fuel consumption, 1.5L models cost 18km/L and the 1.8L models cost 17km/L. From 2 October 2009, fuel consumption for 1.5L engine was further improved to 18.6km/L by upgrading the engine, transmission and alternator control.
This may sound hard to believe but regardless of what the manufacturer say, any driver should deduct 3km/L because any "heavy-footed" driver would find that manage to reach 15km/L is difficult. However this is still an impressive fuel economy for a curb weight of a ton and a half like this Toyota Allion.
In more interest of fuel economy, this city beauty excels on open road. To explain mechanically, the dual-VVTi configuration provided great traction with minimal revs and idle sipping very little fuel.
Below is a detailed comparison of fuel consumption among riding conditions:
| | |
| --- | --- |
| City / Urban parts – Peak Hours | 8-9kmpl |
| City / Urban parts – Non-peak Hours | 9-12kmpl |
| Outstation / Highway – Narrow roads | 10-14kmpl |
| Outstation / Highway –Wide roads | 15-24 kmpl |
5. Performance And Driving Experience
First impression on this Toyota Allion is that the suspension system can challenge any kind of local rutty roads impeccably. Comfortable ride is guaranteed even in the most bumpy parts of the journey. Furthermore, the standard tires on most Allions are the 185/65/R14. With the thick sidewall, these tires ensure the ride comfort is maintained. Vehicles with Toyota alloys tend to get 185/65/R15 that provides a more balanced view, while the TRD alloys with the 17″ makes the car stand out.
Spinning steering wheel is effortless and supportive, though cornering ability is a little limited. However, in our opinion this is not a problem as this car is built as a city prince, not a conquer of suicide cornering hillroads. Some may like more engine power for more aggressive acceleration and competitive speed, but again, this is a city prince, used to be very popular with Japanese police force and premium taxi services. Therefore such performance is up to the expectation of targeted customers, which are city dwellers.
A Lucrative Investment
These are some summarized key points on the car:
| | |
| --- | --- |
| Pros | Cons |
| Superb Fuel Efficiency | Limited cornering abilities |
| Cavernous interior and luxurious fitting and trimming | Lack of desired engine power |
| Good low end torque and response | Expensive for a 1.5L ride |
| Straightforward maintenance | |
| Japanese durability | |
In a nutshell, city life will be much more fabulous and comfortable with a Toyota Allion. Whether you want a family car, or a luxury car for going on a business trip and negotiating a million-dollar-worth contract, or just a commute car that suits your social status as a C-level manager and a business leader, you had better make a wise investment in the Toyota Allion today, with Car From Japan.
User Reviews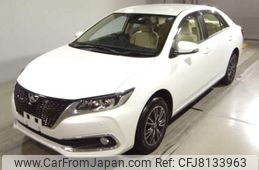 Toyota Allion 2018
10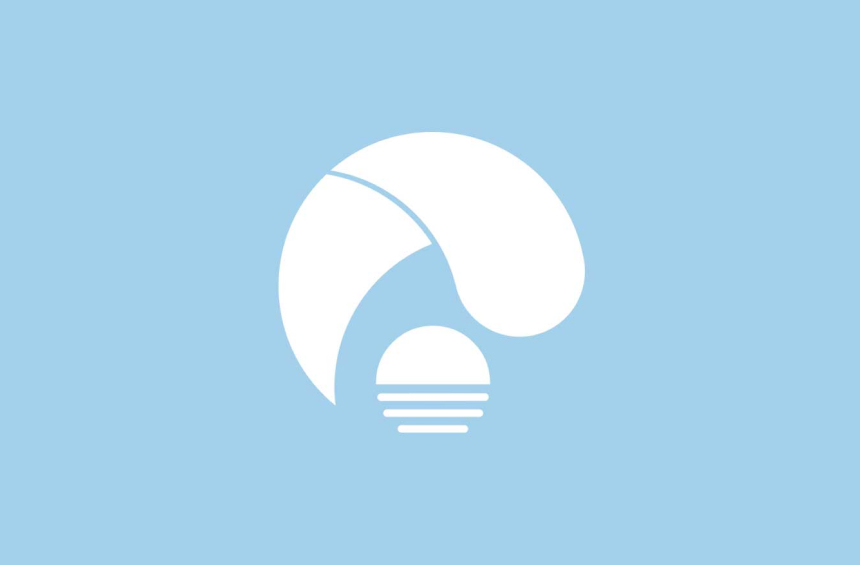 Diana waigumo muchora
Verified Buyer

Kenya
Satisfied
Hello I have received the car in good shape.