Used Subaru Legacy B4 for sale
(182 Results)
Photo
Model

Year

Km

Engine

Grade

Car Price

Total Price

2009




Jul

69,000


km

2,500


cc

2013




Jul

66,000


km

2,500


cc

2010




Jul

63,000


km

2,500


cc

2012




Jul

89,000


km

2,500


cc

2011




Jun

87,000


km

2,500


cc

2009




Jun

76,000


km

2,500


cc

2011




Jul

84,000


km

2,500


cc

2009




Aug

85,000


km

2,500


cc

2015




Dec

76,000


km

2,500


cc
Photo
Model

Year

Km

Engine

Grade

Car Price

Total Price

2017




Jan

49,700


km

2,500


cc

2008




Dec

95,500


km

2,000


cc

2013




Aug

105,000


km

2,490


cc

2009




Nov

44,700


km

2,500


cc

2005




Mar

33,000


km

2,000


cc

2006




Dec

96,000


km

2,000


cc
Buying Guide
If you are seeking a suitable car for your family that has fully outfitted with good quality accessories then Subaru Legacy B4 is the best option that you should consider to purchase. According to the experts from Car From Japan, this is one of the most powerful cars of Subaru. As far as our research goes, this vehicle has also gained extreme popularity in automobile markets due to Subaru Legacy B4 specs.
Car From Japan mainly sells 2014-2016 models of this Subaru Legacy B4. Related to money, used Subaru Legacy B4 for sale by Car From Japan here got greatly reasonable prices ranging from US$21,661 to US$29,882.
Subaru Legacy B4: Subaru's Sporting Flagship Model, For Family Use
1. Overview
This Subaru Legacy B4 is the Japanese firm's rival to the Audi S4. And it's based on the new-from-the-ground-up Legacy that was activated at New York Motor Show. The new Legacy is bigger than the car it replaces, to ensure that it offers as much cabin space as its rivals. And whether you like the new look or not, there's no doubt that the hot B4 model's gruffly 2.5-litre turbocharged flat four is a gem, especially now power is up from 256hp to 281hp.
2. Exterior Magnificence
The exterior feature is very important for any type of car because it enhance the beauty of the car. The last Subaru Legacy was no oil painting, but it had a sort of underlying charm that suited its surprising turn of pace. But this new Legacy's new look makes me wonder what on earth Subaru is doing design-wise, as it features the fugly Impreza and confused-looking Forester. Admittedly since some of the Legacy's look is down to new crash regs, the bonnet has to be 100mm higher than before. However that doesn't really excuse the Legacy's plain front end, especially as this is supposed to be the Subaru's sporting flagship model. The rally-inspired bonnet scoop and twin exhausts would be more appealing though.
In Subaru Legacy B4, numerous eye catchy exterior features grab your attention. Numerous colors are available, which gives more attractive look to the car .Its exterior features includes Twin Multi-Reflector Halogen Headlights, Automatic Off Headlights, Front Halogen Fog lights, Front Air Dam, Body Color Front and Rear 5-MPH Impact Absorbing Bumpers, Front Power Tilt and Slide Glass Moonroof, Compact Spare Tire, Aluminum Alloy Wheels, Manual Sunshade Located On Moon roof, Dual Body Color Power Adjustable Folding Exterior Rearview Mirrors and many other features. These Subaru Legacy B4 specs add on more stunning beauty to this car on the roads.
3. Interior Comforts
Subaru interiors are generally well built but rarely come with any sort of design finesse. And while the look of the Legacy's innards isn't that inspiring, the quality of the soft leather and aluminium-style inserts is definite a step ahead for Subaru. An Audi driver might feel like they've been downgraded a class, but the overall feel isn't bad. The interior of Subaru Legacy B4 is luxurious and spacious. The car has the capacity of five people. It is fully equipped with high quality leather seats which are very comfortable and provide you a smooth and contented drive.
You will definitely enjoy your ride in this marvelous car. The interior features includes Carpeting In Passenger Cabin and Cargo Area, Trunk/Cargo Area Light, Wood grain Interior Trim On the Left Dash Switch Bezel, Multi-Function Remote Operates Door, Audio Bezel and Transmission Shifter Bezel, Lock/Unlock and Panic Alarm, Remote Fuel Filler Door Release, Manual Air Conditioning, Moquette Cloth Located On Doors, Tool Kit and Lug Wrench Stored In Vinyl Pouch etc.
4. Operational Excellence
Under the bonnet, the Subaru Legacy B4 is powered by a revamped 2.5-litre turbocharged flat-four-cylinder boxer engine. This monster produces 281bhp at 6,000rpm – up from 256bhp – while torque rises 7Nm to 350Nm between 2,000rpm and 5,600rpm. Plus, as the turbo sits closer to the exhaust manifold, it's more responsive and suffers less lag. Subaru's SI Drive system offers owners a choice of three throttle response settings via a dial on the centre console. Yet even in the softest mode, the engine keeps perfoming very muscular. It powers the car from 0-60mph in only five seconds, and produces a characterful warbling sound.
In-gear response is indeed impressive, and while we would still prefer the six-speed manual version, the automatic box shifts smoothly. Drivers can also swift up or down using the polished aluminium paddles on the steering wheel. As ever, though, the engine is let down by its low fuel economy and high CO2 output. However, to offset this, buyers can opt for a diesel.
5. Relentless Performance
The reason why the Legacy has garnered a small but incredible loyal followers is because of the way it drives. The four-wheel-drive system ensures effortlessly surefooted progress, supported by a new rear suspension setup. Just like in the Impreza, there isn't much life to the steering, but once you gain confidence, the Legacy will just go where you aim it.
And it'll get you there pretty damn quickly by the way. The engine is a revised from the previous car's 2.5-litre unit, but it has an improved manifold, which allows the turbo to be closer to the exhaust and thus suffers less lag than before. Stick the SI Drive throttle map to its most aggressive setting and Subaru's claim of 0-62mph in five seconds seems very trustable. It's not just quick in a straight line either – the Legacy's agility is impressive for a relatively large car.
A Lucrative Investment
If you're in the market for a rapid saloon, it's likely that you'll be wooed by the Audi S4's mix of pace, refinement and absolute quality. But while the Subaru Legacy B4 has its downsides, and is beaten on paper by the Audi, the Subaru is a very worthwhile all-round package. It's driver focus, proven history of bombproof mechanicals and characterful engine make it a appealing, if leftfield, contender.
We, the Car From Japan company, is always ready to deliver the best of the best used Subaru Legacy B4 to you, with reasonable Subaru Legacy B4 price and reasonable quality.
User Reviews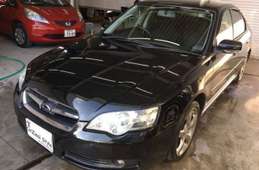 Subaru Legacy B4 2003
19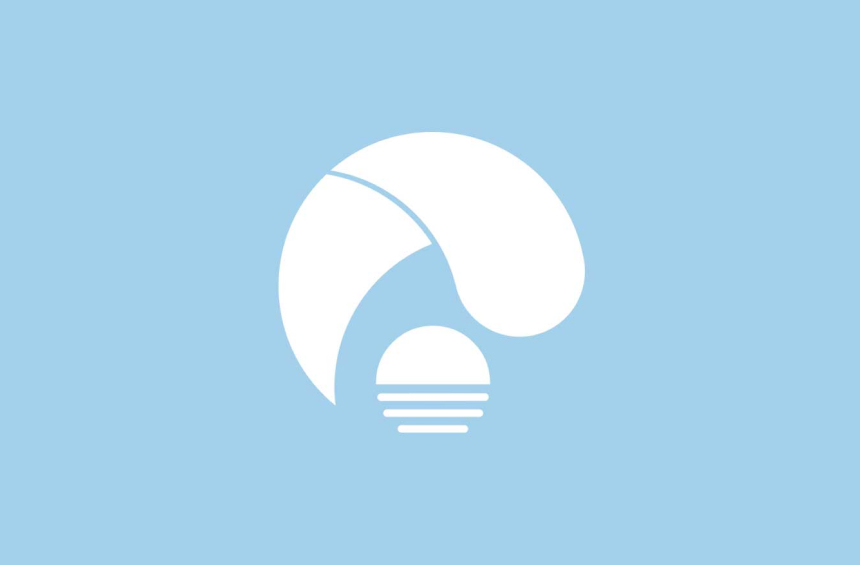 Gueorgui Sakgaev
Verified Buyer

Canada
Satisfied
Ken, Thank you very much. I picked up the car this morning. Small little things but very good shape for 15 years old. Couple of pictures attached, nobody to take a picture with me, maybe later. I will do the mods, inspection/registration this week some time. Thank you again, great doing business with you. George
After Delivery Pictures