Used Nissan Fuga for sale
(173 Results)
Photo
Model

Year

Km

Engine

Grade

Car Price

Total Price

2010




Aug

71,000


km

2,500


cc

2008




Aug

80,000


km

2,500


cc

2007




Jan

89,000


km

2,500


cc

2013




Nov

26,000


km

2,500


cc

2008




Jul

24,200


km

2,500


cc

2008




Apr

93,000


km

2,500


cc

2010




Jan

107,400


km

3,700


cc

2009




Mar

29,800


km

2,490


cc

2009




Mar

30,000


km

2,500


cc
Photo
Model

Year

Km

Engine

Grade

Car Price

Total Price

2013




Sep

152,000


km

3,500


cc

2006




Apr

29,000


km

3,500


cc

2010




Dec

155,000


km

3,700


cc

2011




Feb

113,200


km

2,500


cc

2016




Jul

32,000


km

3,700


cc

2009




Dec

75,000


km

3,700


cc
Buying Guide
The Nissan Fuga is a mid-size luxury sedan manufactured by the famous Japanese automaker Nissan since 2004. From its first debut until present, the car has been highly appreciated by consumers, thanks to its class-leading interior roominess, excellent performance and a wide range of luxurious interior trim options. To learn more about this luxury sports car, let's take a closer look at the professional review below.
Nissan Fuga: A Luxury Sports Sedan To Buy
Nissan Motor Co., Ltd launched the Fuga in 2004 as a luxury sports sedan. The car is designed based on the Nissan FM platform, but on a wider, stretched wheelbase version. After the discontinuation of the Nissan President and Nissan Cima, the Fuge became one of the Nissan's flagship vehicles. In Europe and North America, the Fuga is sold as the 2nd- and 3rd-generation Infiniti M (Q70 from 2014), where it has been the leading car of the Infiniti luxury division of Nissan since 2006.
Outstanding Features
Exceptional performance
A luxurious, detailed interior
Advanced technology
I. First Generation (2004 - 2009)
The first generation Nissan Fuga started in 2004 and stopped in 2009. In the first generation, Nissan tried to make a fresh vehicle started by the Gloria/Cedric and focus its efforts to battle with European executive mid-sized sports sedans such as Jaguar S-Type, Mercedes-Benz E-class, Audi A6 and BMW 5 series. The initial competitors from Toyota of the Fuga are the Lexus GS and the Toyota Crown Athlete Series.
The Fuga trim levels started with "XV" and ended with "GT" as the top trim package, equivalent to the previous "Gran Turismo" and "Brougham" versions of the Gloria and Cedric.
In Japan, the Nissan Fuga is used to be an uplevel taxi.
1. Equipment of the first generation Fuga
To reduce the weight of the car, aluminium is used in the body, trunk lid, hood and in the doors. The front suspension uses a double wishbone setup, which helps in enhancing vehicle handling as well as reducing unsprung weight. Aluminum alloy is also used widely in both the front and rear suspension parts.
The GT sports package consists of Nissan's 4WS version of HICAS to enhance handling and stability, taking benefit of the 53:47 weight distribution.
The Fuga is also fitted with a driver aid system, named Distance Control Assistance, which pushes the pedal against the foot when the GPS with DVD navigation detects that an unsafe speed is being maintained. If the Autonomous cruise control system is being used, the Distance Control Assistance will automatically decrease speed, and will alert the driver that an adjustment is being set up with a warning bell.
2. Powertrain
Engine
2.5 L V6 VQ25DE
2.5 L V6 VQ25HR
3.5 L V6 VQ35DE
3.5 L V6 VQ35HR
4.5 L V8 VK45DE
Transmission
II. Second Generation (2009 - present)
The second generation Fuga began in 2009 and still in production until present. The second generation is sold in overseas markets under the name "Infiniti" as the 3rd-generation M (M37/M56/35h/30d).
Compared to the previous generation, this generation features a restyled exterior and interior, Nissan's new VQ35HR and VQ25HR engines and other refinements.
1. Exterior
A new look is given to the Fuga with redesigned grille, headlights, rear combination lamps and front and rear bumpers.
The GT Style S model even comes with a more styling package, including a "smoky chrome" finish to the inside of the headlights and new side sill spoilers.
New tire and wheel packages add to the sporty appearance of the new Fuga, with a new 18-inch aluminum wheels standard on the 450 GT, 450GT type, 250GT, 350GT and 350GT Four models, and a new 19-inch aluminum wheels standard on the GT Type S model.
Seven color options are available for this generation, including Titanium Gray, Stratosphere Blue, Super Black, titanium metallic Titanium Gray, metallic Warm Satin Silver, pearl metallic Stratosphere Blue, metallic Blade Silver.
2. Interior
In the second generation, the interior has been revised to improve the feelings of craftsmanship and luxury, with special attention paid to the details of all controls and trim panels and the interior materials. Improvements include new rear seat fabric and a new full-automatic air-conditioning system with a Plasma Cluster Ion® anti-bacterial function*3, new billet aluminum center stack control switches, the addition of pure silver accents to the piano-black interior finisher trim, new bubinga wood and grain pattern of the genuine wood finishers (from rosewood), new three-dimensional instrument dials with white and blue violet illumination.
3. Powertrain
Engine:
2.5 L V6 VQ25HR
3.7 L V6 VQ37VHR
3.5 L V6 (Hybrid) VQ35HR
Transmission
Nissan Fuga Price
On used car market, a used Nissan Fuga for sale is now varying from $3,500 to $32,000 (FOB price) depending on model year, installed features, mileage and other conditions. If a car is new, in good condition with low mileage, it will cost more than a car in old generation with high mileage and bad condition. So when buying a Nissan Fuga for sale, you can base on these factors to pick a car suitable to your needs and budget.
User Reviews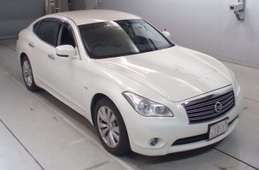 Nissan Fuga 2012
11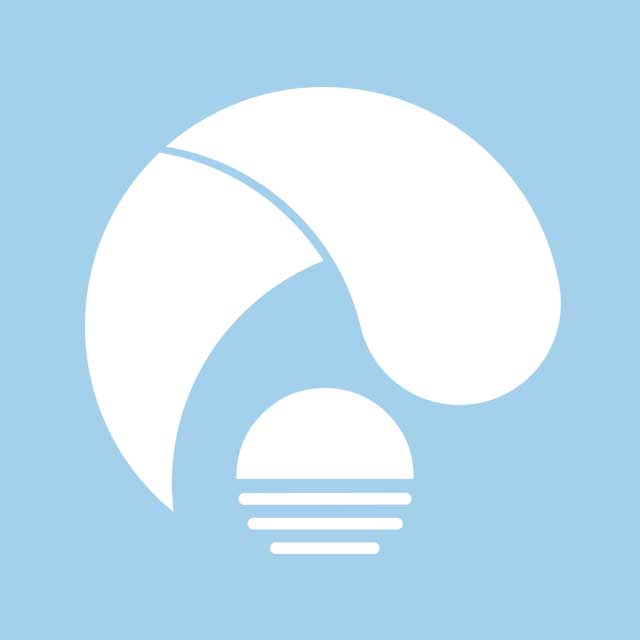 Edward Barasa
Verified Buyer

Kenya
Satisfied
I received the car in good condition!
After Delivery Pictures