Top 3 Reasons Why Jeeps Are So Expensive
Last updated
Oct 29, 2022
0 comments
It's not a surprise when you could pay over $40000 or up to $100000 for buying a Jeep nowadays. Why are Jeeps so expensive? We did some research to find the answer to this question.
About The Series Of Off-Road Vehicles "Jeep"
Launched in World War II, Jeep has developed some of the most capable off-road vehicles in the world. This is a reason when it comes to off-road vehicles, motorists will not be able to ignore Jeeps – the powerful "warriors" on the road. Jeep is a car company made in the USA and is considered the pride of Americans. Jeeps are not only introduced and popularized in the domestic area. With its unique design and high practicality, Jeep has become a passion of many drivers around the world, especially for those who have a strong personality, and style or have a taste for adventure sports. Despite being on the market for more than 80 years, Jeep still retains its own unique features. 
When talking about Jeep, there are too many characteristics of this car that attract drivers. Motorists are not only satisfied with the exterior and interior design but also attracted by the performance and overcoming the rough terrain thanks to a powerful engine and high ground clearance. Besides being equipped with a four-wheel drive system, Jeep has the ability to move on slippery or icy surfaces. 
It can be said that Jeep is a perfect choice for many racers and for those who want to change pace in their car collection. However, before deciding to buy this car, don't forget to check its price tag because it can be a surprisingly whopping number.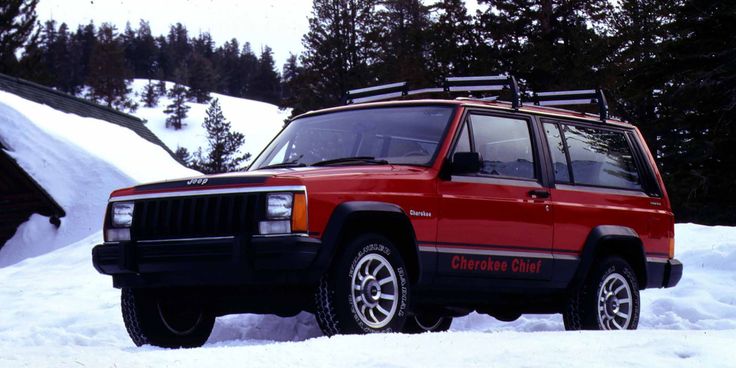 How Much Does A Jeep Cost?
We can't deny that Jeeps are awesome but their price could be a big concern for many consumers. So how much do jeeps cost? According to updated prices from some agencies, you will have to pay from $24,195 to $111,930 depending on the model. Currently, on the market, Jeep offers a full range of vehicles from off-road SUVs to crossovers including the iconic Wrangler. Besides, Jeep also creates a number of high-end models like the Grand Cherokee or Renegade – comfort-oriented. With each different version, Jeep will have a corresponding price:
Compass: $26,785 – $34,210

Grand Wagoneer: $87,995 – $107,995

Renegade: $24,695 – $31,145

Grand Cherokee: $42,200- $90,070

Wrangler Unlimited: $34,045 – $45,800

Wrangler 4xe Hybrid: $53,995 – $59,495
It can be seen that compared to other car brands, Jeep vehicles might be a bit expensive. So what makes them so overpriced?
>> Related post: Useful Tips To Consider When Choosing A Car
Why Are Jeeps So Expensive?
Does the popularity make Jeeps so expensive? Yes, but it's only a part, there're several common reasons that make Jeep vehicles so pricey. Let's find out:
Retaining the value better than other vehicles
Jeep vehicles, especially Jeep Wranglers are known for holding their value so well. When buying a new Jeep, your ride will retain most of its value for the first 5 years of ownership. It can even hold 70% or more of the base MSRP (Manufacturer's Suggested Retail Price) for 36 months while other brands tend to drop 30% by the end of the first year. Jeeps have one of the best depreciation values on the road for the reasons below:
Durability and performance: 
In good condition and with regular maintenance, the lifespan of a Jeep can be up to 400,000 miles, which is almost twice that of other cars. Jeep is also considered a reliable companion both on and off-road whether you need to cross adverse terrains such as ice, snow, swamp, or desert thanks to stiff suspension and impressive ground clearance. For example, the Wrangler Unlimited series has a Command-Trac four-wheel transmission box, a suspension system, and a powerful engine that conquers all terrains. In addition, Jeep also possesses strong towing capacity. In fact, Jeeps can pull after it with a mass of up to 1575 kg, an amazing number that not all cars can do.
Jeep automaker has created many versions of the iconic car that can be mentioned, Jeep Wrangler. Designed with bold lines, removable doors, and a unique shape, so even after decades, the design has not gone out of date.
Jeeps are in high demand
Jeep has received a lot of attention from car enthusiasts in recent years. Not only stopping the interest, but the number of customers buying and using Jeep vehicles has also increased significantly over the years. According to the data we have updated, in 2022, Jeep Wrangler has also surpassed the Ford Bronco and Kia Telluride brands to become the focus with impressive pickup sales with the highest gain on MSRP. Despite facing quite a big competitor like Ford, there's still a more significant increase in demand for the 2022 Jeep Wrangler. It makes demand exceeds the supply, some customers are willing to pay higher prices for options to get off-road vehicles and some Bronco fans have to wait several months for their dream SUV.
Jeep vehicles are one of the highest resale values compared to other brands, making them a safe choice for customers. In addition, the quality, durability, and enthusiastic fan base of Jeeps have contributed to making buyers pay higher prices when buying while the supply is still scarce.
Jeep doesn't have competitors
A removable top or an excellent off-road capacity is one of the features that is very difficult for any competitor to integrate into a car. Unlike Toyota, Ford, Chevy, etc…often share their parts and frames with other vehicles, Jeeps (Wranglers) are purpose-built, they don't share a platform with any vehicles. It's not hard for you to recognize a Jeep Gladiator or a Wrangler when driving on the road because they own one-of-a-kind appearances. We are sure that you rarely see another vehicle that has the similar look to Jeeps.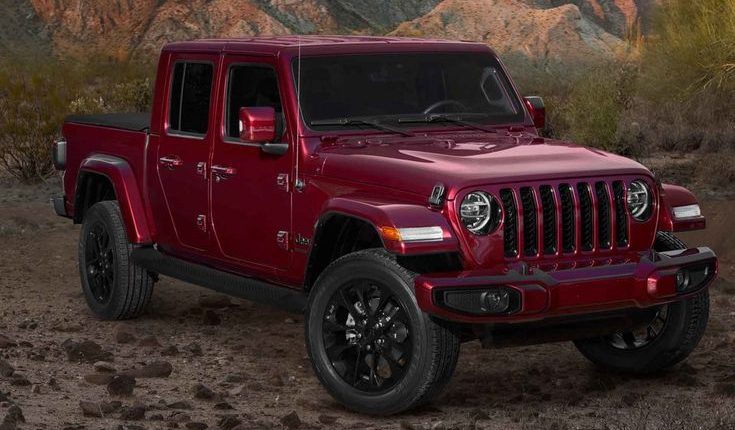 Is It Worth Buying A Jeep?
A question is raised: Jeeps are so expensive so Should I buy a jeep? The answer depends on what you want as well as your budget. If you want the most practical, reliable SUV for everyday driving, running errands, and traveling in bad weather, you can absolutely find many other SUVs with better prices than Jeeps (because you'll find most Jeeps overpriced). However, if you are a big fan of off-road vehicles, Jeep is absolutely a perfect choice for you because Jeep vehicles own unique features that we can't deny: 
Driving on every terrain
Even If you are a "novice driver", you can confidently drive the Jeep to overcome the rough terrain because there are many support systems. Typically, the Wrangler Unlimited owns:
Command-Trac . four-wheel drive box

Quadra-Coil . Suspension

Trac-Lok . rear limited-slip differential

Shock absorber when high-pressure
If you need a car that can meet your daily commuter needs but must be powerful enough to satisfy your passion for adventure. Jeeps would be the ideal choice. Any complex terrain, Jeep can also overcome with extreme durability.
Have many functions
Jeeps are not boring or just "climbing" off-road as you think. Jeep also has many modern and interesting features. Like Wrangler Unlimited, customers can opt for a soft top to get a sunroof. In addition, the car also has a cruise control system and a stereo 7-speaker sound system that brings a live sound experience to create excitement during trips.
Safety features
Jeep will keep your whole family safe with a wider range of modern features. Even Jeeps have safety systems for towing vehicles and the most prominent feature is the Trailer Sway Control feature which helps maintain the stability of the trailer and towing. In addition, it comes with other safety features. 
Front disc brake and rear drum brake

Dual front airbags

Car seat tether

Three-point seat belt
>> Read more: Best Jeep for Snow – The Top 6 to Choose From!
Closing Thoughts: Why Are Jeeps So Expensive?
Jeeps are amazing vehicles but the price might be overpriced. So after reading our article, we hope that you will understand the reason behind Why do jeeps cost so much? While the price of Jeep vehicles may seem expensive today, it takes a little closer look to see all you're getting with this vehicle. We're sure that with the off-road capabilities and its durability, you are getting a good deal for this vehicle. Don't let the price prevent you from off-road adventures.