Best Jeep for Snow – The Top 6 to Choose From!
Last updated
Dec 25, 2022
0 comments
Vehicles are more prone to slippage and sliding in winters as the tracks are snow-covered. This makes the overall handling worse unless you have got a snow-specific vehicle. As jeeps are made to drive in extreme weather conditions, they let you drive through easily when it is snowing. The best jeep for snow with its special tires makes you drive strategically and with more support on muddy and slippery surfaces.
Here we are going to describe some of the best jeeps that you can choose among to purchase-
Best Jeep For Snow: Now Drive In Snow with Confidence
For additional convenience, these jeeps come equipped with fog lights, powerful LED headlights, and axles. Some jeeps embed technology very well, and as a result, they provide features like forward-collision warning, rear cross-path detection, blind-spot monitoring, and active emergency braking.
Wrangler
Wrangler is always the best jeep for snow. It is known for its impeccable on-road and off-road driving capabilities. The jeep offers a 3.9-liter Pentastar V-6 engine with a six-speed transmission. It even supports a four-wheel-drive system that makes it easy to drive in snowy conditions.
The jeep Wrangler in snow performance depends on the engine trim you choose, such as the 2-liter turbo-four engine with an eight-speed automatic transmission. Additionally, the large off-road tires and underbody skid plates make it even a more reliable vehicle. It comes with two-door and four-door versions with the seating option of four and five.
Wrangler Polar Edition
The polar edition is specially designed to drive in the snow that comes with unique trim. With the polar edition, Wrangler makes it sure that the jeep is tough enough to survive even the winters of the Polar Regions.
When you are looking for a pro jeep that keeps the driving experience top-notch and makes you easily drive over the slippage, the Wrangle Polar Edition is just for you. It comes with two options: the two and four-door configuration.
There are features like automatic climate control, heated front seats, and Electronic Vehicle Information Center; all combine a smart driving experience. It is a 3.6L Pentastar V6 with 285 horsepower and 260 lb/ft of torque.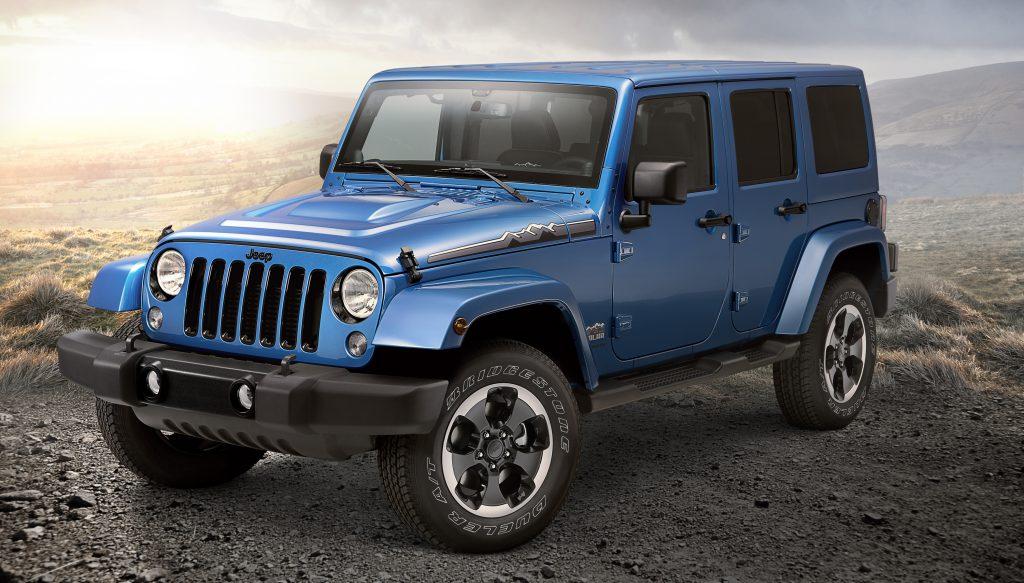 See more:
Grand Cherokee
The amazing thing about the Jeep Grand Cherokee is the number of trims it offers to the consumers. There are a total of seven trims, which means you can choose from different engine capacities and the number of automatic transmissions you want to be embedded.
For the engine capacity, the different versions are as 3.6-liter V-6, 5.7-liter V-8, 3.0-liter turbodiesel, 6.4-liter V-8, and 6.2-liter V-8. There is an eight-speed automatic transmission that comes with a Quadra-Trac and Quadra-Drive four-wheel-drive systems for the boost in performance when you drive in the snow.
There are different modes for an additional facility, such as snow, mud, auto, sand, and rock. The Quadra-Lift air suspension system helps you raise or lower the car as per the demand of the environment. This is an overall perfect vehicle that gives you a sense of security, comfort, and fuel efficiency.
Cherokee Trailhawk
There is no doubt about "are jeeps good in the snow," but a Trailhawk is even extraordinary. A Trailhawk model means a vehicle that has been rated as "Trail Rated Tough." The badge comes with the jeep when it is tested for being tough off-road driving and able to adapt to road challenges.
Every jeep that is Trailhawk comes with traction, ground clearance, maneuverability, a 4×4 system, and more.
The same applies to Cherokee Trailhawk that comes in three trim options: 2.4-liter Tigershark MultiAir, 3.2-liter Pentastar V-6, and 2-liter Turbo, all with nine-speed automatic transmissions. The four-wheel-drive system makes it just right for any rugged and slippery terrains.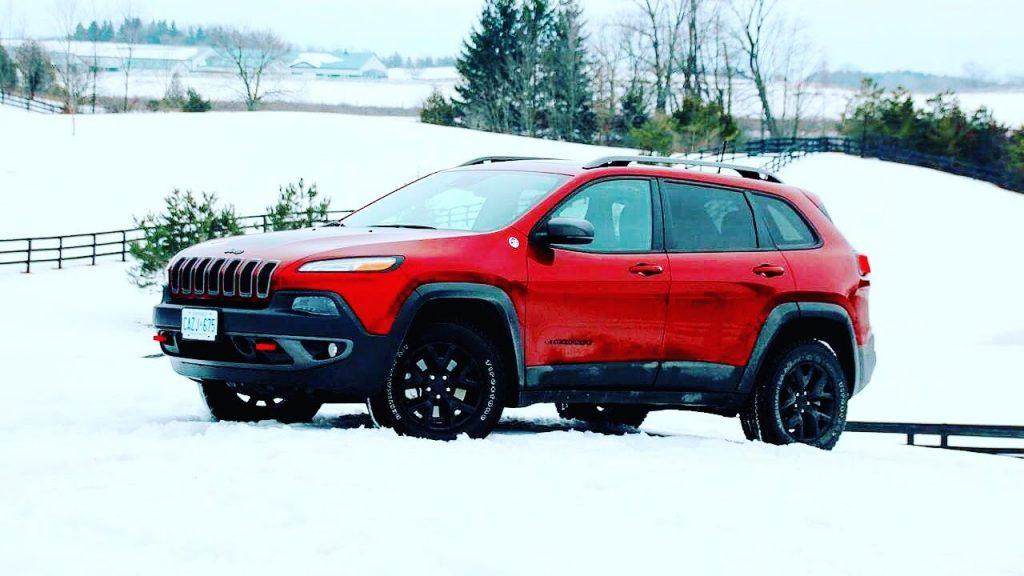 It serves with the 1-inch suspension lift and underside skid plates, so it does not let you face trouble while driving in the snowy areas. The body sealing lets you drive through the steams without getting any wet. There is particularly a snow mode that keeps the vehicle from spinning and hence increases the traction.
Renegade
When you can bear a somewhat higher price tag for an unbeatable off-road experience, there comes the Renegade. It is a subcompact crossover SUV that makes it perfect for a family man as it tackles most of the untamed terrains and snowy paths with ease. Following the maintenance tips are always helpful to keep your jeep intact in winters and solve the major issues yourself.
It is a powerful, four-wheel-drive vehicle that provides multiple engine options. As a general trim, you can opt for the 2.4-liter four-cylinder engine that produces 180 horsepower and 175 pound-feet torque. Additionally, it can be used for towing purposes as well that can tow up to 2,000 pounds with the front tow hooks.
There are multiple modes to drive on different terrains, such as auto, snow mud, and sand. It uses a nine-speed automatic transmission that comprises features like hill hold control, reversing camera, and electric parking brake.
Patriot
When all you need is a classy jeep without spending too much, the Patriot takes the lead. It is not more about style and comfort but overall serves the purpose of being a jeep.
It uses the 2.0- and 2.4-liter, four-cylinder engines where the Interior fit is average, and it serves quite well for off-roading. There is a Five-speed manual and CVT transmission, and there are the trims that can be opted for in case you need some alteration.
However, for the fuel efficiency, it is great, and the comparatively smaller jeep lets you have a comfortable ride in the snow. The tires are not as large as others mentioned here, but the vehicle overall is good if you consider the price factor as the primary.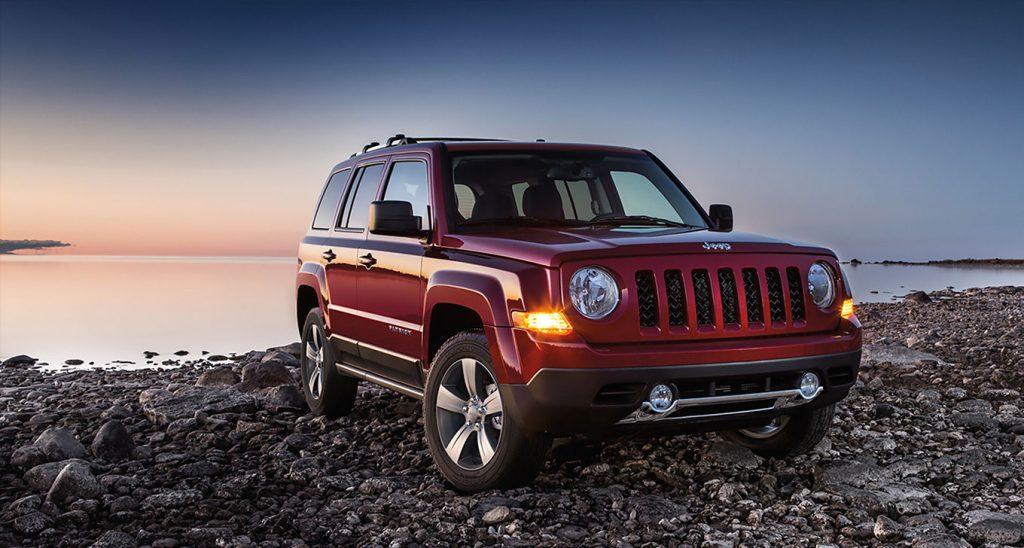 Conclusion
To get the jeep through the snow or any terrain, driving behavior is important too. The gears, features, broad tires can help additionally, but the mantra here is to drive responsibly.
No matter if it is a jeep, SUV, or a compact car, it is more about that you know what you are doing regardless of depending on the vehicle fully. These are some of the vehicles you can consider from and choose the best jeep for snow or driving on rough terrains.