12+ Coolest Gifts For Car Enthusiasts in 2023
Last updated
May 09, 2023
0 comments
It's holiday season/sale season again! It's the time of the year to give love to your special ones with gifts that show that you care. Gifts for car enthusiasts might be tricky, but worry not! We have handpicked a variety of the coolest, the most handy and practical gifts for car lovers for you to choose from.  
There is something for every car enthusiast here, from the affordable, practical DIY maintenance kit for those gearhead obsessed with keeping their car sleek and shiny to the more expensive high-tech accessories that will add fun to any ride. 
Cool & Practical Gifts for Car Enthusiasts
OBD2 Professional Bluetooth Scan Tool
The term "OBD II", which stands for "on-board diagnostics", is an industry-standard port found in modern vehicles that provides access to data from the engine control unit (ECU). You can plug diagnostic equipment into the ODB II port to know how your car is doing. 
READ MORE
There are quite a variety of on-board diagnostics tools on the market. This OBD II by FIXD is a super practical and affordable gift for any car lover with a loveable price tag of between $40 and $50. Whether that car owner knows a lot about cars or is new to the complex world of automobiles, this handy accessories will be extremely useful. 
Simply connect the FIXD Sensor to the FIXD App via Bluetooth in seconds, and you can easily track the overall health of your beloved vehicle from your smartphone.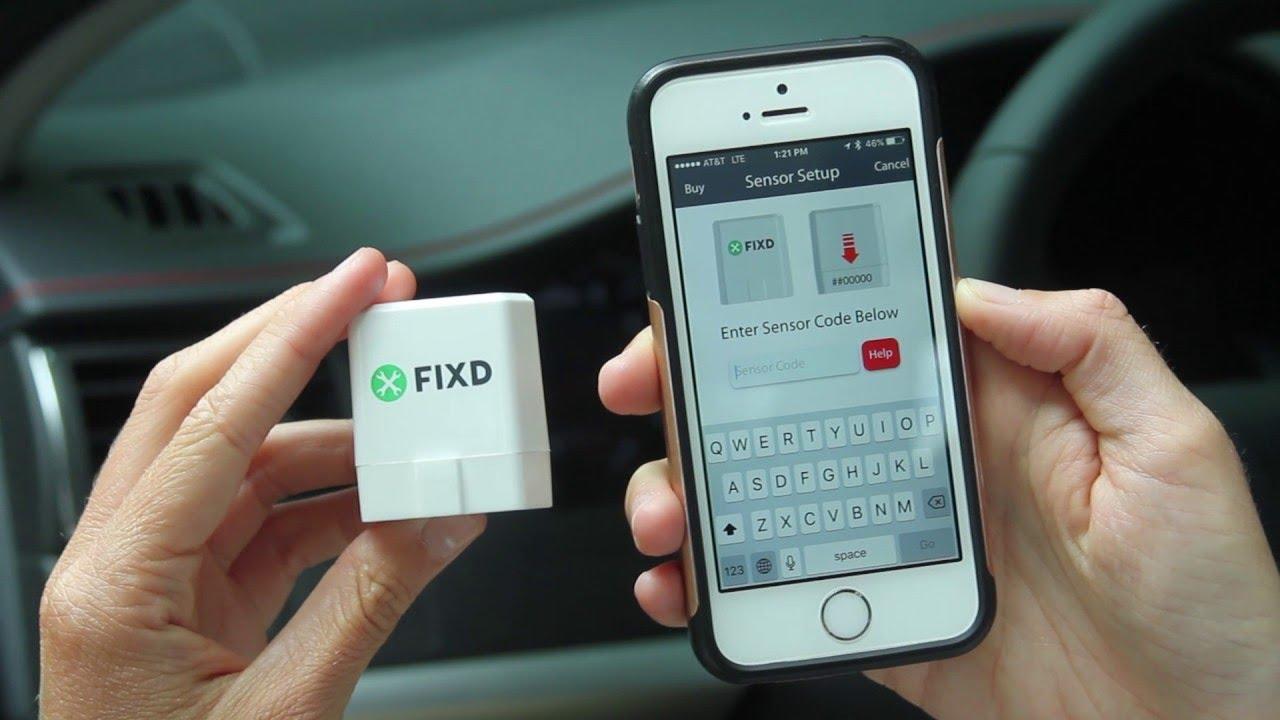 Proudly designed in the USA by Professional Engineers and ASE Certified Mechanics, FIXD's on-board diagnostics tool offers everything you would need from an automotive scan tool at a fraction of the cost of a high-end device. 
OBD II by FIXD can detect over 7,000 car problems and explain them in simple terms anyone can understand, saving you a lot of time troubleshooting and thousands of dollars in repair. We all know how complex a car is, and how time-consuming it is to troubleshoot an issue and then have it fixed. 
In addition, this handy gadget by FIXD gives you automatic notifications of scheduled maintenance and oil changes, so that you will never miss one again, which can cause thousands of dollars in repair costs.
What's more, FIXD also saves you money by providing you with estimated repair costs up-front so that you come to the mechanics prepared.
This heavy-duty diagnostic tool is compatible with all gas-powered vehicles made after 1996 and works with iPhone, iPad, and Android devices. If you are satisfied with this great gadget, you can upgrade your app to FIXD Premium to get access to more services, including DIY support from FIXD's trusted network of ASE certified mechanics.
Wireless Car Charger
A car charger is a simple gift idea, however you can make sure it will be loved by any car owner by taking a step further with a wireless charger.  Most high-end phones these days have wireless charging capabilities, and a wireless charger can be used by the passengers in the backseat as well.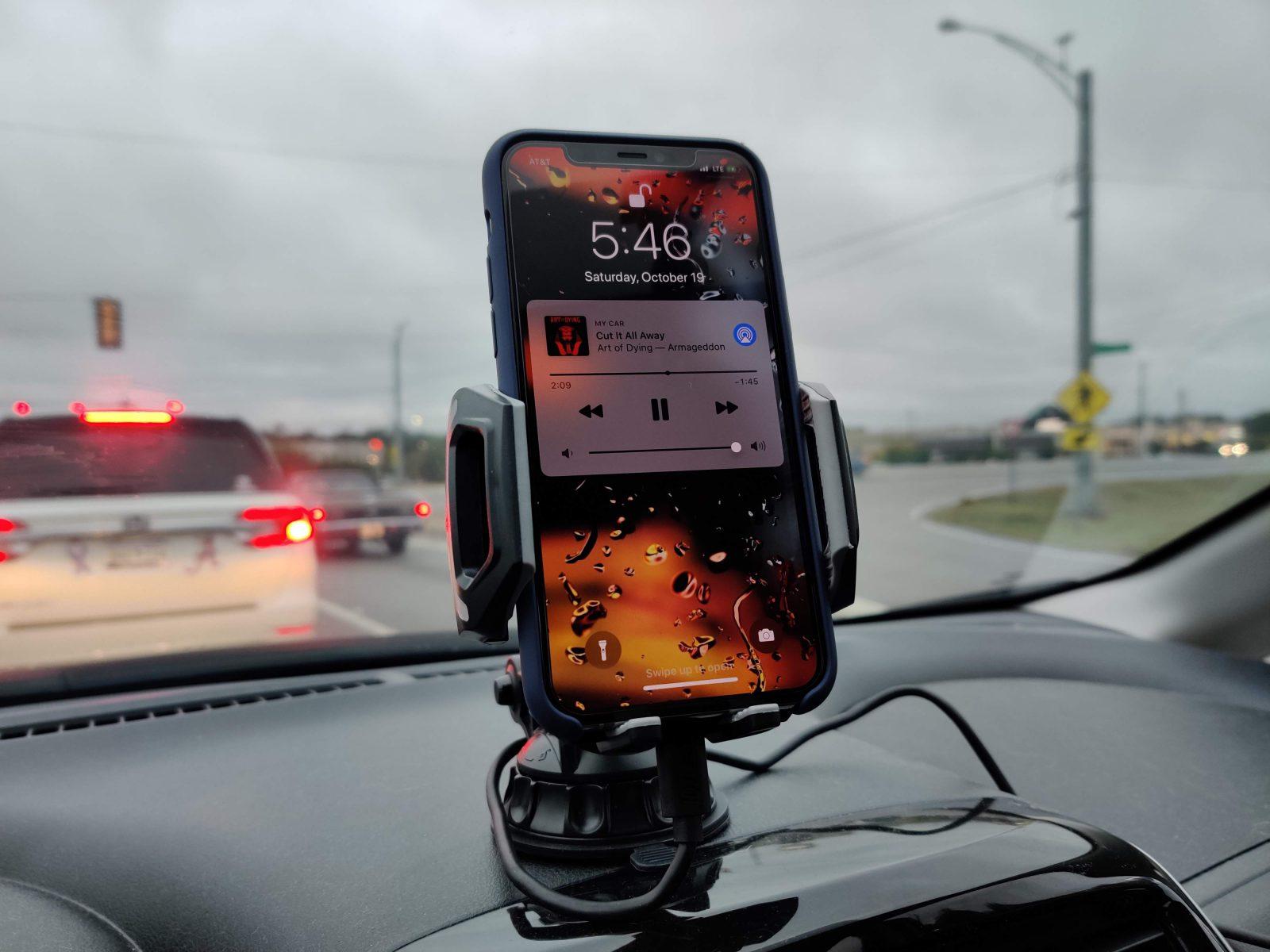 You have a wide variety to choose from when it comes to wireless charger. From $20 to $40, you can get a durable, sleek charger for both iPhone or Android smartphone using the Qi industry standard. 
One of the many wireless car chargers that get good reviews on Amazon is by CHOETECH. This CHOETECH's accessory doubles as an excellent smartphone mount with landscape and portrait mode. 
Compact Car Vacuum
Not the coolest gift on this list, however a durable, powerful yet compact car vacuum is the perfect gifts for car lovers who love to keep their car's interior impeccably clean. When you shop for a car vacuum, look for one with long cord, so that it'll reach every nook and cranny of the car. A truly hassle-free cleaning job!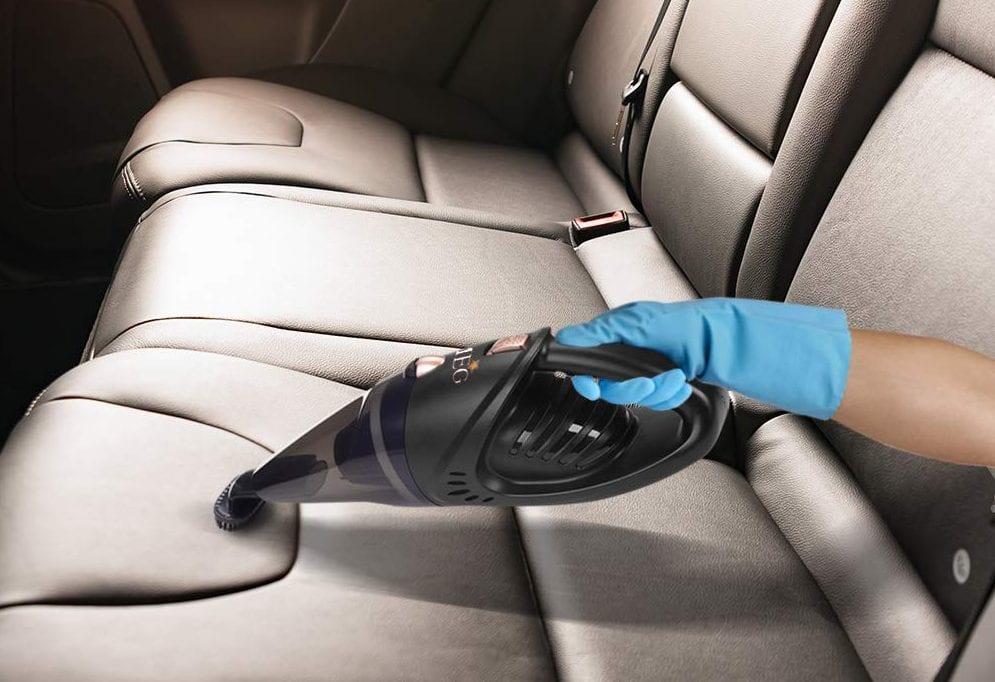 ThisWorx for TWC-01 car vacuum is a great option with raving reviews on Amazon and will only cost you $30 for a gift that you know will be used frequently.
READ MORE
Bluetooth in-dash DVD/CD/Am/FM car stereo receiver 
Next up is a super cool high-tech gift. For around $140 to $180, you can get a multi-purpose in-dash receiver like the Pioneer AVH-X390BS Double Din Bluetooth in-Dash DVD/CD/Am/FM Car Stereo Receiver with 6.2 Inch Wvga Screen/Sirius Xm-Ready, which costs $175 on Amazon.
This fully customizable in-dash receiver is like a smartphone, bluetooth and audio/video player all in one, making it an awesome infotainment addition to any car. Its wide range of features include Bluetooth, media player, voice control, Pandora and Spotify control, AppRadio One, Android Music and many more. 
This device will be the perfect gift for everyone, especially car owners who have a family with kids. 
Component speaker
Component speakers for car is a gift anyone will appreciate, and also a gift choice that give you a huge range to choose from in terms of price.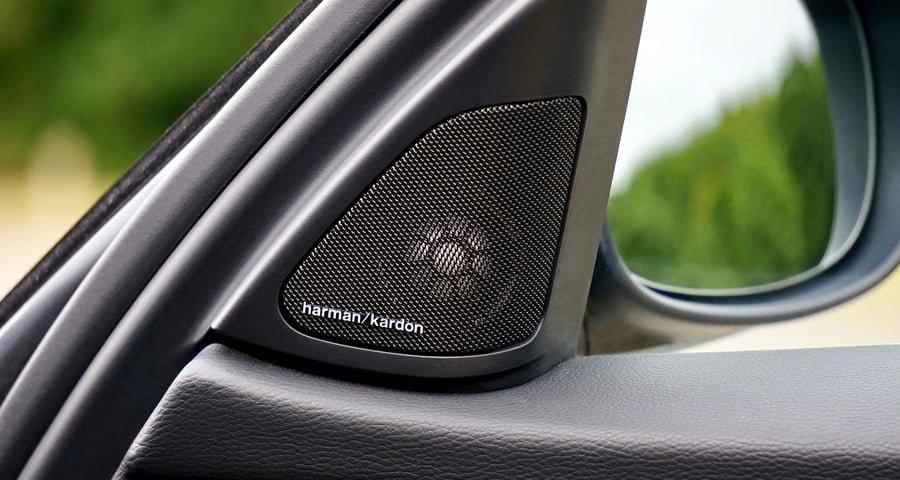 From as low as $30 to as high as over $200, you can pick out something compact, sleek and minimal or go bigger for something like the JBL GTO609C Premium 6.5-Inch Component Speaker System. This JBL gem costs $89 and offers high-quality sounds, just what you would expect from JBL. 
This model is designed especially for cars and can compensate for the undersized wires found in most cars, and make the most of every watt your car stereo can deliver. 
It features a patented i-mount system allowing unparalleled flexibility and produces more bass, smooth highs, strong and clear sound from a head-unit or amplifier capable of delivering up to 270 watts of power. It claims to come close to the sound quality of larger sized speakers and satisfy even the high-fidelity audiophile listeners. 
Not only produces great sounds, the speaker's great power-handling specifications also increase reliability over its lifetime.
Complete Car Care Kit
Again, this item is a super practical gift and one that you know will be loved by a car owner who provides his car with frequent and proper maintenance in his own garage. Typically costs around $40 to $70, a complete detailing kit like the one from Meguiar's, which costs $54 on Amazon, is the perfect gift for car owners who's obsessed with keeping their car clean. 
Such a kit usually includes a car-wash liquid, a wax or liquid sealant for polishing and coating, tire foam protectant to restore your wheels to its original black, glass wipes, and microfiber wash mitts, detailing brushes, among many other handy cleaning and detailing tools and accessories. 
Car trunk organizer
Another practical gift is a car trunk organizer. With prices ranging from under $20 to a little over $30, this item is an affordable gift for car owners who love to keep their car organized, and is particularly well suited for families with kids.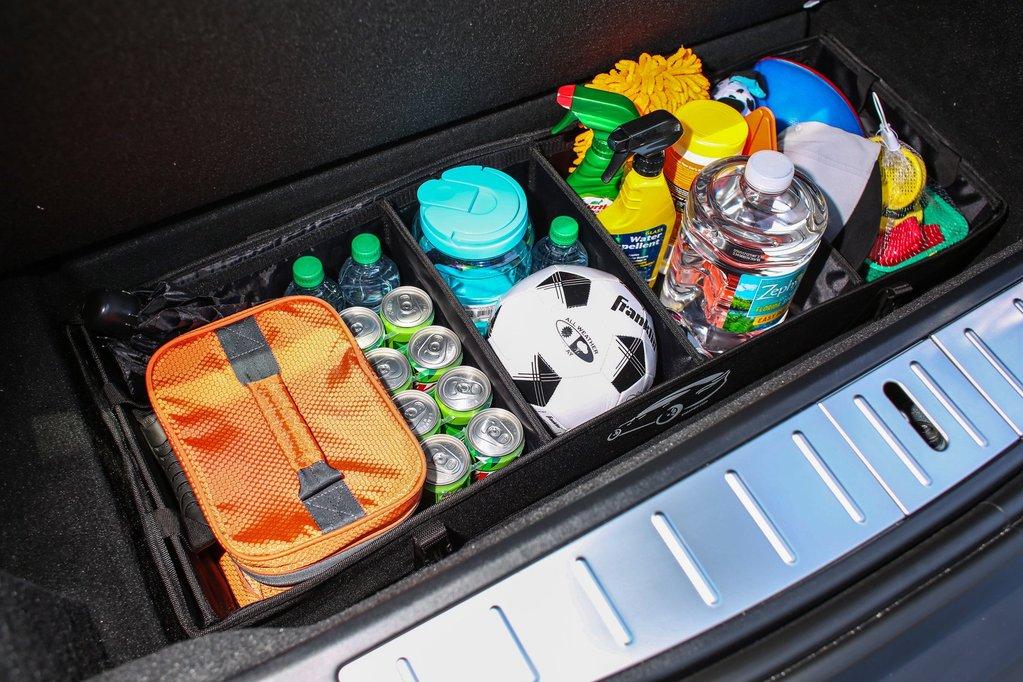 These organizers are usually collapsible and feature many pockets plus insert panels for dividing space. These are useful for grocery shopping, road trips, picnics, or simply keeping things neat. 
You can easily find a sturdy organizer yet lightweight, weighing around 3 pounds or 1.5 kilogram. 
The Drive Bin
Also an affordable and useful accessories, a drive bin is a compact, waterproof trash bin for keeping your car clean. Usually in the form of a collapsible soft bag, they are easily adjustable, too, with quick-clip straps that stores them on a headrest.
Only costing some $10 to $15, this is not a flashy gift, however it is thoughtful and will be handy for families with kids. 
READ MORE: Best Car Seat Cushion Review
Logitech G920 Racing Wheel
Now this might be one of the coolest gifts for car enthusiasts. With a price tag of $220, it is on the steep side but is well worth the price. The Logitech G920 racing wheel is a great gifts for car enthusiasts who love racing games. 
It comes with high-quality responsive pedals that offers the feel of an actual car. A duo of built-in motors provides for exceptional in-game racing feedback. Realistic steering and pedal action, plus other effects, create an optimal racing experience.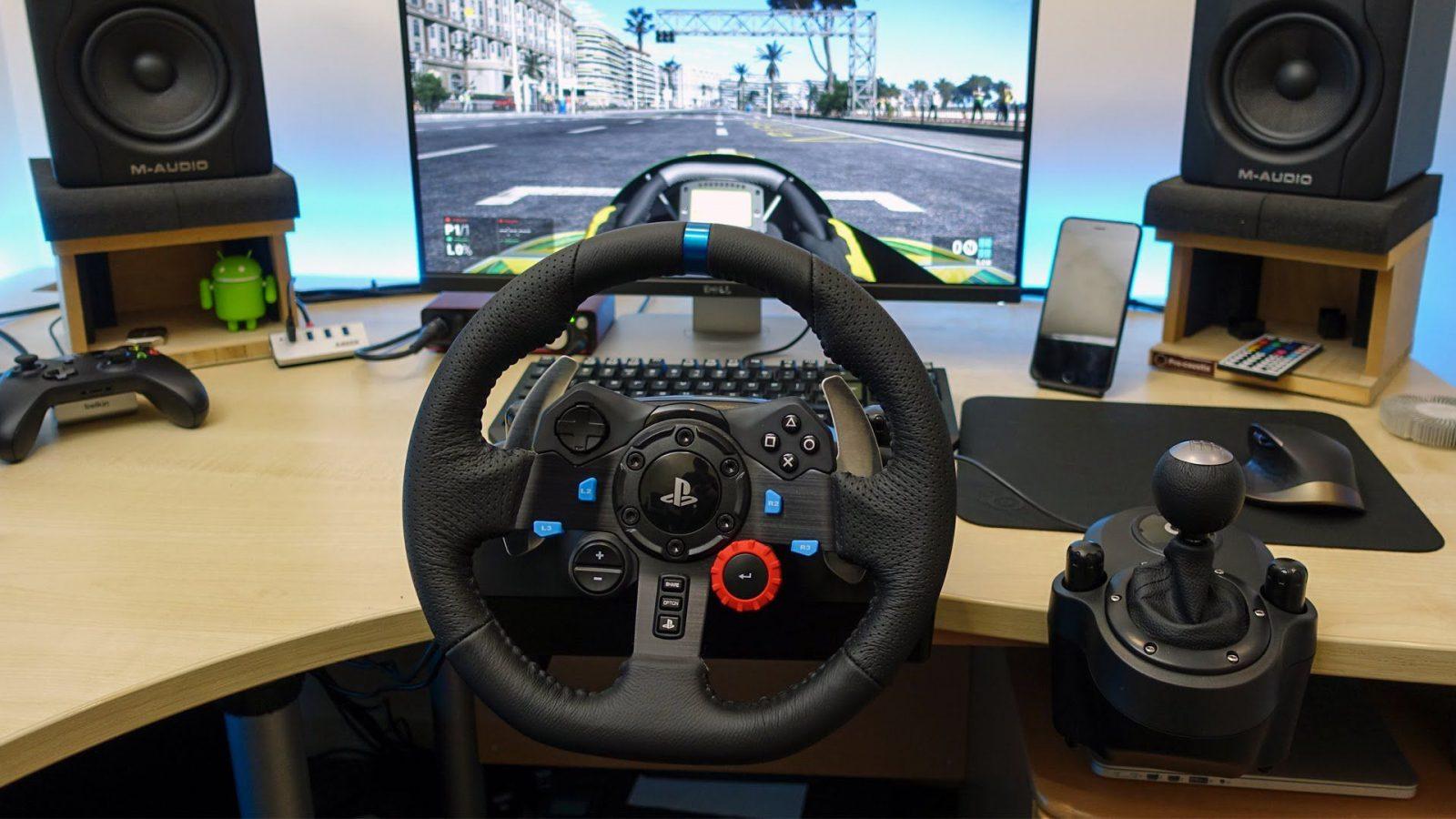 Design-wise, it has excellent craftsmanship that offers comfort and durability: solid steel ball bearings, stainless steel shifter and pedals and hand stitched leather wheel grip. 
This G920 model is compatible with Xbox One and PC racing games. Another model, the Logitech G29 Racing Wheel is also available for PlayStation 4 and PlayStation 3.
CarGuys Hybrid Wax Sealant 
This is not your average wax sealant. This sealant by CarGuys is the most advanced top coat polish and sealer on the market that can keep any car polished and shiny for months, no matter the weather. Only $20 for a 18-oz bottle that will make the pickiest DIY car owners happy. 
This sealant is a handy gifts for car enthusiasts who want fuss-free detailing job with only a few heavy-duty tools and accessories, instead of spending hours and using multiple tools on polishing their car. 
This CarGuys hybrid wax sealant is a fully synthetic polymer sealant infused with liquid carnauba waxes for a glossy, deep shine and longer protection on all types of surfaces. It is like a heavy-duty wax, polish and sealant all in one. 
It guarantees no white residue or streaks. Simply spray on and wipe off, the job is finished in 15 minutes, without the tiring last step of buffing the wax off.
READ MORE
LEGO Technic Porsche 911 RSR Building Kit
This item will make the coolest gift for any car enthusiast and/or future auto engineer. The receiver will be sure to get a lot of joy plus auto knowledge from this $150 set.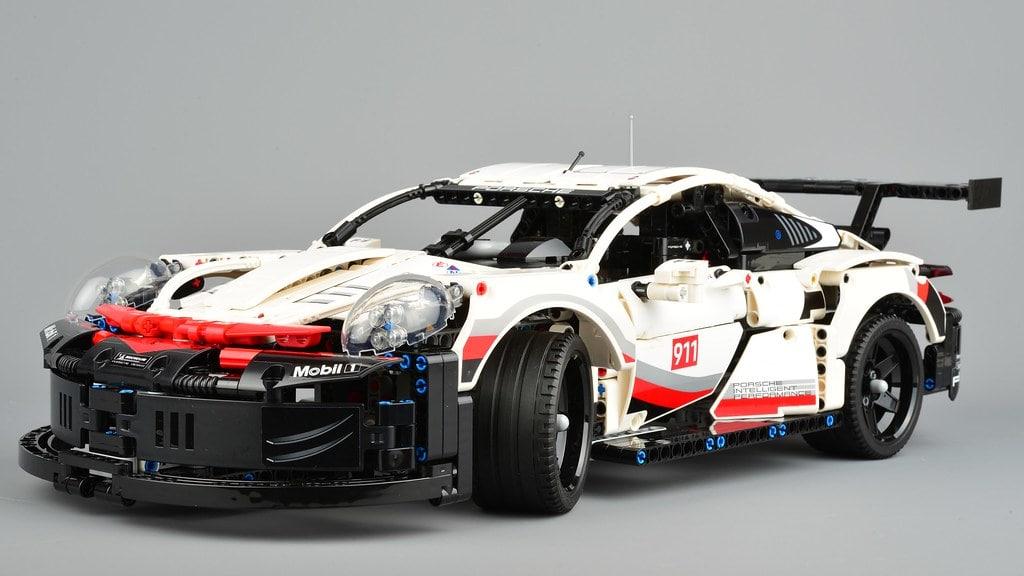 Nothing can teach the working of a car better than having one assemble it. The Porsche 911 RSR car building kit by Lego Technic is designed by close collaboration between LEGO and Porsche and has a whopping 1,550 parts. 
This LEGO Porsche even has an engine with moving pistons, just one example to show the elaborate detailing throughout. 
Portable Car Jump Starter
A portable jump starter can be a lifesaver on the road, making it a practical and thoughtful gift that shows that you care. 
Look for a jump starter that is compact and lightweight like the Rugged Geek RG600 INTELLIBOOST 600A portable vehicle jump starter and power supply. Weighing just under 1 pound or 0.5 kilogram, it is about as big as a typical smartphone, measuring only 6.3″ long by 2.9″ wide and a mere 1.3″ thick. 
This tiny powerhouse will provide emergency jump jack for most vehicles with gas engines up to 5.0L in size, that means more than 90% of cars today, and diesel engines up to 2.5L in size. 
RUGGED GEEK Jump Starters use quality, high discharge, lithium batteries. The powerful 30000 mWh battery can boost an average vehicle over 20 times on a single charge. 
It will also charge your portable devices with 2 high power USB ports for cell phones, cameras, Bluetooth headsets, portable GPS units and drones, and 1 laptop charging port.
With low discharge rate of only 1-2% per month, you can leave the RUGGED GEEK RG600 in your trunk in 1 year and still have enough charge for your car in case of emergency. This makes this portable jump starter a compact, durable and reliable must-have for car owners. 
General Purpose Tool Set 
Ranging from $160 to over $200, a general purpose tool set is one of the most useful gifts for car enthusiasts who maintain their vehicles in their own garage at a level close to professional.
For $200, you can get an extraordinarily high-quality set like the Crescent 170-piece mechanics tool set (model CTK170CMP). This heavy-duty set has everything you would need for most cars' maintenance job and is designed to last for life. 
Everything is made from chrome vanadium steel alloy, specially formulated and heat-treated for superb strength and resistance to abrasion and corrosion. The technical attention to detail is unparalleled, from the flawless finish to the perfectly balanced shapes of each tool.