As far as quality and luxury are concerned, Maserati has always been a favourite brand among thousands, if not millions, of people. Maserati is the melting pot for a superior engineering and stylish design. The elegant interior sets an exotic impression of the owner to anyone riding a Maserati. So, do you think you know a lot about this famous Italian car brand? Go over the following Maserati facts to see what's new.
Fact #1
The car company got its name from the Maserati brothers, who undertook the duty to develop and revolutionize the auto industry.
Fact #2
The beginning of Maserati, nevertheless, goes back to a mechanic's shop, in 1926. The brothers teamed up to make their dream of a quality racing car come true. And more interestingly, one of the Maserati brothers, Alfieri topped the Targa Florio race in the same year; certainly, his ride was none but a Maserati. It is indeed one of the most amazing Maserati facts for sure.
Fact #3
The company emblem, a signature 'trident', was the brainchild of the youngest of the brothers, Mario. The 'Trident' gave the company a unique identity amidst the crowd of a line of carmakers from all over the word.
Fact #4
Adolfo Orsi bought the ownership of the company from the Maserati brothers in 1937. Because of their lacking in the field of law, the brother lost control of their business, and instead, continued their work as other employees.
Fact #5
The new owner shifted the headquarters to Modena from Bologna. Till date the office is in the same location.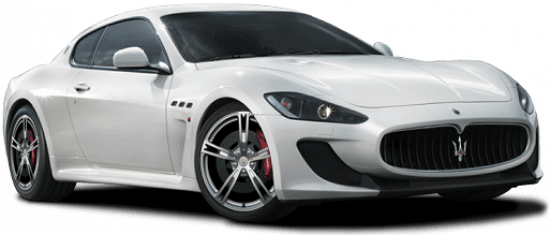 Fact #6
During Mussolini's reign, Volkswagen and Maserati vied to have the honour of constructing a vehicle for the Italian dictator. Though Maserati lost this tug of war to its German counterpart, Maserati flourished with all its potentials. Of all facts about Maserati, this one is quite significant.
Fact #7
After the end of WWII, that ravaged Europe severely; Maserati stood up with what was left. They, once again, motivated in producing high-end racing cars. Maserati as competition team ceased to exist, however, after the horrific Guidizzolo tragedy, 19 in 1957.
Fact #8
In 1947, the famous Maserati brothers left the company that they established, to form their firm, once again. However, the project was not successful at all.
Fact #9
Maserati claimed its last remarkable motor racing title in 1957 at a Formula 1 event. Argentine driver Juan Manuel Fangino became a part of the history, unknowingly, when he completed the race clinching the top place with a Maserati 250 F.
Fact #10
The year 1957 was, nevertheless, was a significant year for Maserati. The car manufacturer started constructing more road-friendly grand tourers, than any time before. The aluminium body with a 2+2 coup combination was one of the finest of its type. All credit goes to engineer Giulio Alfieri.
Wax Your Car By Following These Simple Steps