Top 15 Best Cheap Cars in Kenya – Compiled by Car Experts
Last updated
Jul 13, 2021
0 comments
The best way to buy a car in Kenya is to take a closer look at Kenya's car market to know which cars are trendy, affordable and most popular now. Although there are numerous of car models and car brands, you will always find only a few models that are most common and appear everywhere in big cities like Nairobi, Mombasa or Nakuru. To help you get your own set of wheels, Car From Japan has come up with a list of cheap cars in Kenya that are very affordable to run. Let's take a look at them and find out which is the right for you.
Top 15 best cheap cars in Kenya 
Finding cheap cars in Kenya will not be a hard consideration if you read the information of 15 cars below carefully.
1. Honda Fit
Honda Fit (as known as Honda Jazz) is a good choice for people who like subcompact car class. It is a small hatchback with 5 doors, ample room and more space suitable for any weekend trip. Honda Fit engine ranges between 1.2 litres to 1.5 litres, therefore, this car is very fuel efficient.
This car is famous for its strong reliability, high safety scores, excellent cabin space and a wide range of available features. Honda has produced 6 versions of Honda Fit and all versions are always preferred by customers all over the world. The latest versions of Honda Fit have a larger 7-inch touch screen that gives drivers access to many familiar smartphone applications which allow them to start, lock or unlock their cars without removing the car keys from their pocket.
>> Get an used Honda Fit with good conditions at Car from Japan<<
2. Toyota Vitz
Toyota Vitz (or Toyota Yaris) was produced since 1999 by Toyota (a famous Japanese automobile manufacturer) to replace the aging and dated Toyota Starlet. In the line of three or five-door hatchback subcompact cars, the Vitz is designed with a wide rage of engine and transmission choices. Toyota Vitz is usually front-wheel drive, but in later generations, an AWD option was added. Two of the best things about Toyota Vitz is its fuel economy and reliability. Another great attractions of Toyota Vitz is that it is a small car suitable for a small family with sporty exterior.
If you like its features, go for a Toyota Vitz.
Check out this video to have an overview about Toyota Vitz:
>> Get an used Toyota Vitz with good conditions at Car From Japan<<
3. Nissan March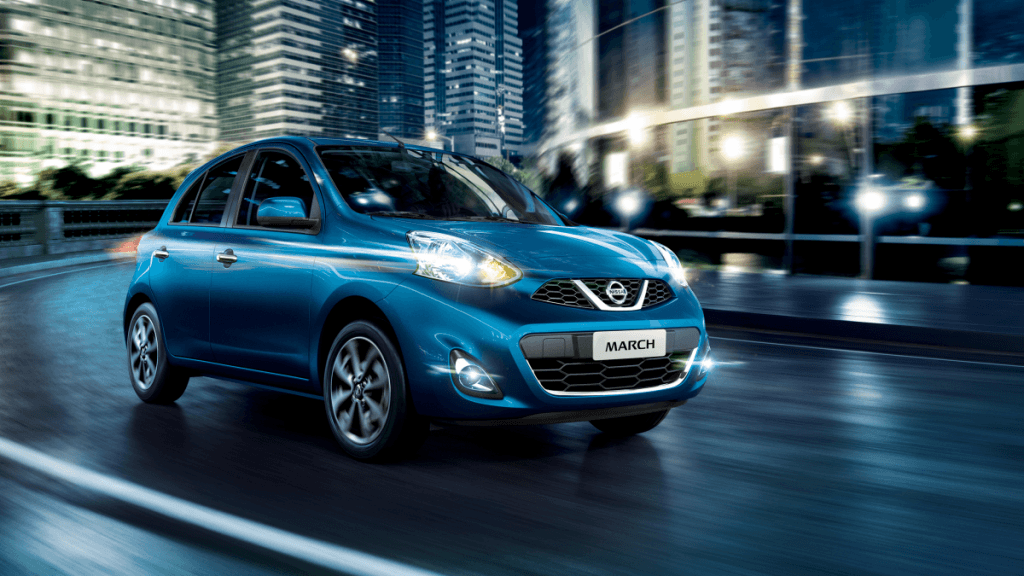 Nissan March (or Nissan Micra) is a supermini produced by Nissan ( an automobile manufacturer coming from Japan). The reason why car manufacturers produce small cas is to save space and fuel. The Nissan March does both saving space and fuel perfectly. The car looks quite small but its interior is very spacious and is just right for a small family. With a Nissan March, you can easily fold down flat the rear seat to create more space for accommodating cargo in.
Nissan March engine: 3-cylinder, 1.0L to 1.5L and low fuel consumption (up to 21 Kmpl), low weight.
>> Get an used Nissan March with good conditions at Car From Japan <<
4. Mazda Demio
Ranking top 4 in best cheap cars in Kenya to buy is Mazda Demio. Mazda Demio, is a supermini produced and marketed globally since 1996 by Mazda, currently in its 4th generations. The Mazda Demio is selled prominently in recent years as Mazda 2, and under previous nameplates including Ford Festiva Mina Wagon, Mazda Metro and Mazda 121.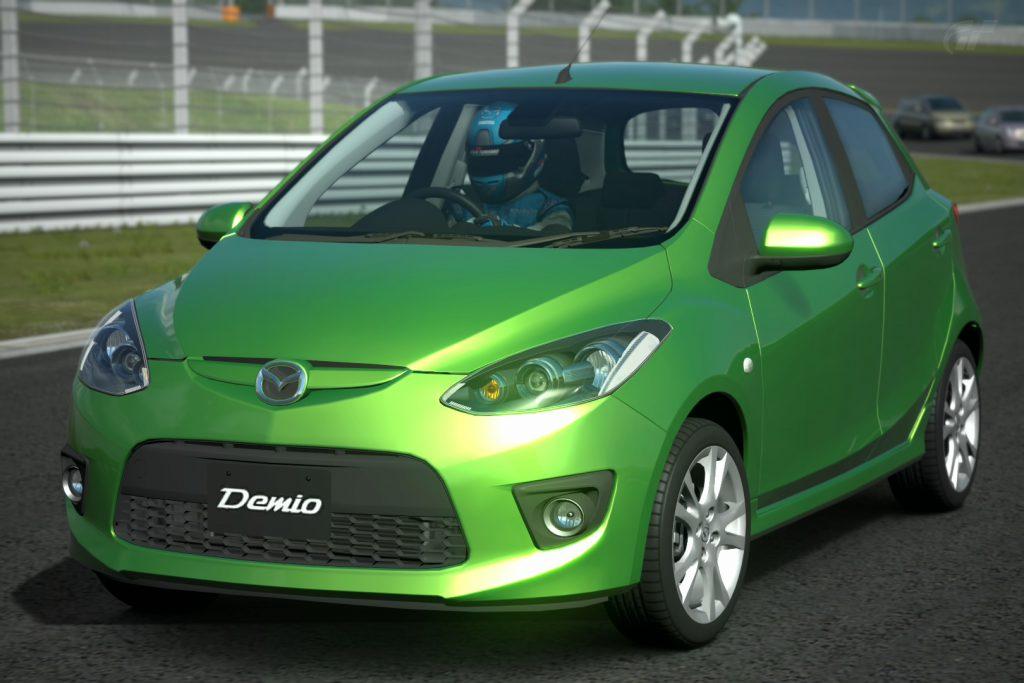 The 3rd generation Mazda Demio won the 2008 World Car of the Year title, where as the 4th generation earned "the 2014-2015 Japanese Car of the year". One of the features that make Mazda Demio separated from others is its weight (under 1000 kgs). Also, this car owns a small engine. Therefore, Mazda Demio consumes low fuel consumption and becomes a cost-effective car to maintain. The interior of this car is pretty spacious and high quality. The car can carries 5 people and drive can fold flat the rear seats to extend the boot capacity. Demio engine ranges from 1.0L to 1.5L; fuel consumption of 14 Kmpl.
>> Get an used Mazda Demio with good conditions at Car From Japan <<
5. Toyota Auris
Toyota Auris is a compact hatchback comes in three or five doors and a 1.3L to 1.8L engine. Most of people think that Toyota Auris is the replacement to the Toyota Allex, but actually, the Allex's replacement is the Toyota Blade (an upscale sister of the Auris). Toyota Auris is a relatively new name in the car industry. It is a car that you will look forward to driving. Auris is designed with its bold, dynamic styling spacious and intuitive interior caters for what you need.
Check out the video about Toyota Auris below:
>> Get an used Toyota Auris with good conditions at Car From Japan <<
6. Honda Civic
Owing the 6th position of Top 15 best cheap cars in Kenya is Honda Civic. Honda Civic is a subcompact manufactured by Honda Company – a famous Car manufacturer in Japan. Originally like a subcompact, Honda Civic has gone through many generational changes; the Civic is becoming both larger and more upmarket and going into the compact car part. The Honda Civic owns a 1.5L 4-cylinder engine and 17 kW electric motor. This makes the Civic consume a efficient fuel consumption (about 18 km per litre). Honda Civic has designed with an idle stop which automatically shuts off the car engine in traffic to save fuel, then when the driver lifts their foot off the brake, the engine will starts immediately. Another advantageous point of Honda Civic is that the cabin is spacious and convenient for a weekend trip or a night out.
Honda Civic 2018 – Everything you wanted to know:
>> Get an used Honda Civic with good conditions at Car From Japan <<
7. Volkswagen Golf
One of best cars to buy in Kenya is Volkswagen Golf. The Volkswagen Golf is a small family car manufactured by the German manufacturer Volkswagen since 1974. This car has marketed worldwide with 7 generations with many major improvements. The car uses either diesel or petrol, the engine run by diesel is 1.6L and petrol one is 1.2L, this may have some small changes depending on the model of each year. According car experts, the Volkswagen Golf is not only a fuel efficient car but also a highly and spacious car. It has a consumption of up to 15 km per litre. If you are looking at cheap cars in Kenya with good engine and fuel efficiency, the Volkswagen Golf is a good option for you.
Check out the video below to see Volkswagen Golf in-depth review:
>> Get an used Volkswagen Golf with good conditions at Car From Japan <<
8. Nissan Tiida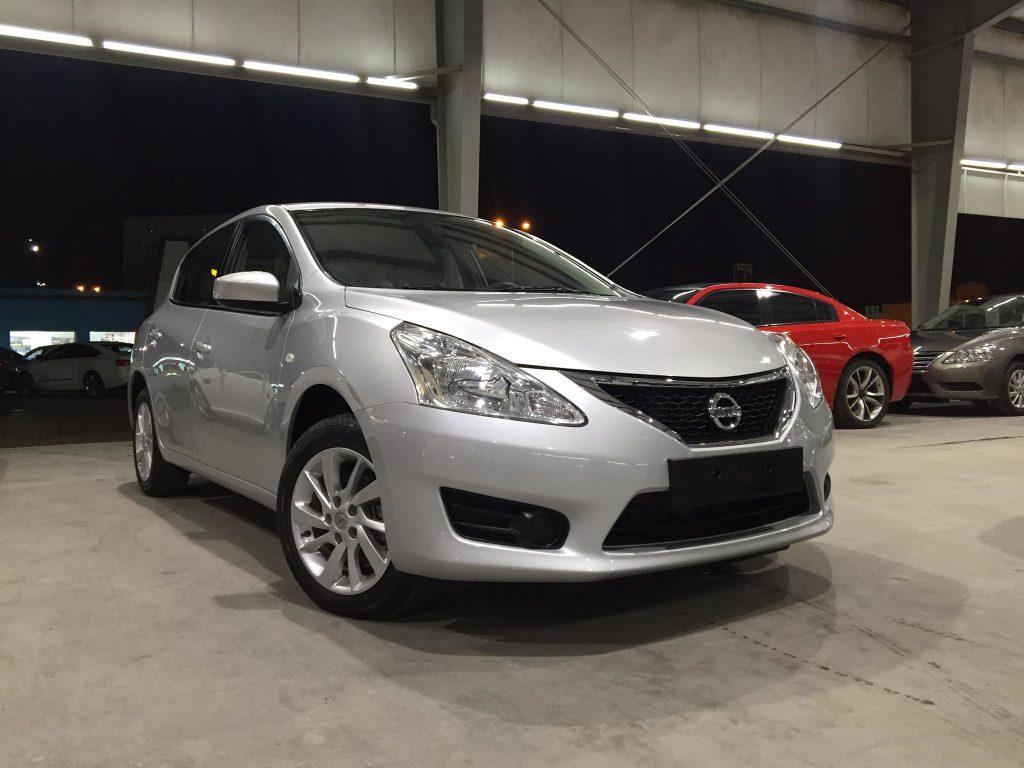 The Nissan Tiida is a small-medium car manufactured by Nissan since 2004. "Tiida" means "sun" – from the Okinawan language, continuing the naming tradition tradition started in 1966 with Nissan Sunny. The Nissan Tiida has a interior space that is suitable for a family. This car also provide a smooth quiet ride with reasonable engine performance. As most of drivers often review, Tiida is a low cost maintenance car with a excellent fuel efficiency. The only thing that let Tiida down is the lack of safety features. This car has 1800cc engine and has fuel consumption of up to 15kM per litre.
At this time, Nissan Tiida is one of the best cars to buy in Kenya.
>> Get an used Nissan Tiida with good conditions at Car From Japan <<
9. Subaru Impreza
Next, Subaru is one of the top best cheap cars in Kenya that you shouldn't miss. Subaru Impreza is a car designed for compact families. Subaru Impreza has been produced since 1992 by Subaru – an automobile manufacturing division of Japanese transportation conglomerate. The cas is introduced as a replacement for the Leone, with the predecessor's EA series engines replaced by the new EJ series engines. At present, in its 5th generation, Subaru Subaru has offered 4-door sedan and 5-door body variants since 1992. Most of versions have designed with "boxer" flat-4 engines ranging from 1.5L to 2.5L, with the performance-oriented Impreza WRX STI and WRX models uprated with the implementation of turbochargers.
Review about Subaru Impreza 2017:
The Subaru Impreza (Subaru Impreza WRX and Subaru Impreza WRX STI) is a major competitor to the Mitsubishi Lancer (and Mitsubishi Lancer Evolution).  Now, Subaru Impreza is appreciated as one of cheap cars in Kenya.
>> Get an used Subaru Impreza here!
10. Honda stream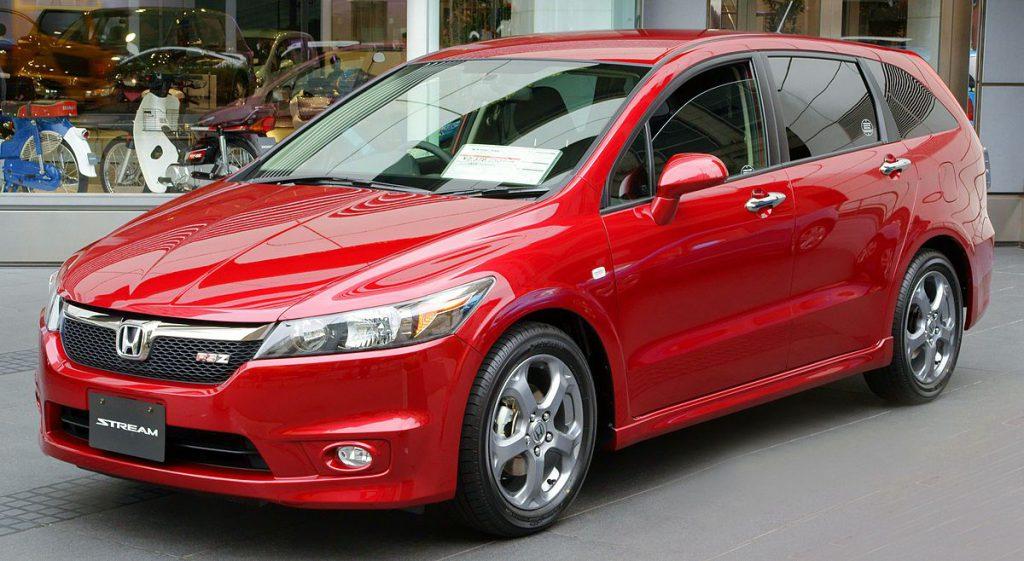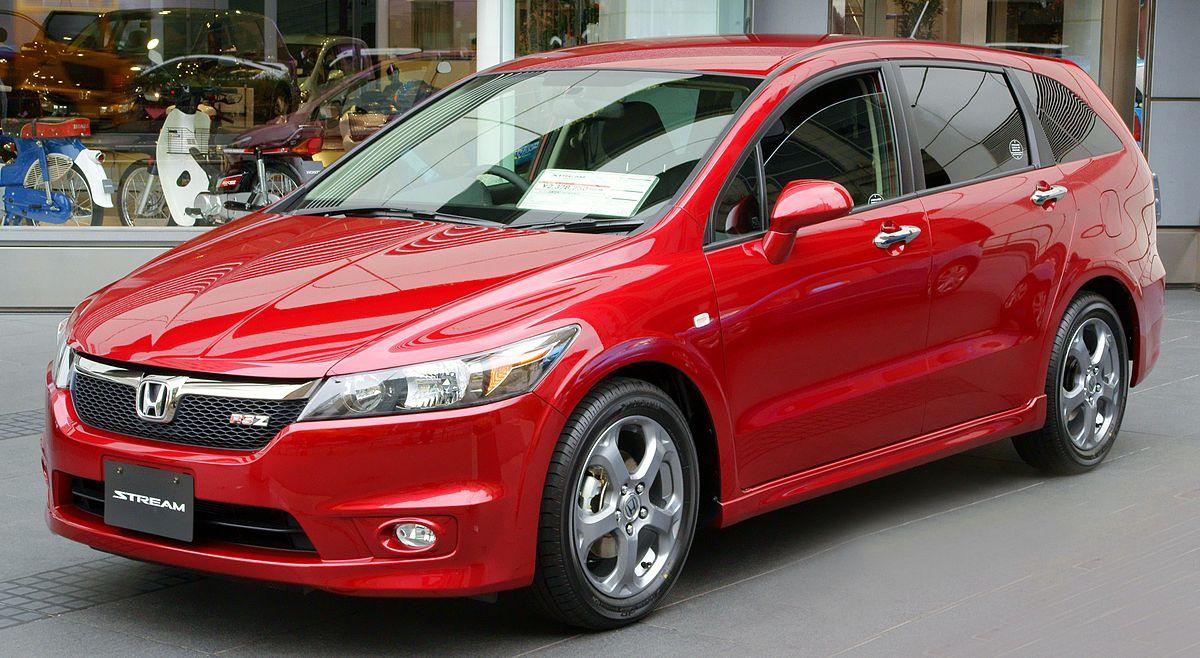 Number 10 on the list of top best cheap cars in Kenya 2018 is Honda Stream. The car is a compact MPV produced by Honda – a famous Japanese automaker since October 2000. The Stream's exterior design is a mixture of compact MPV and SUV, and its height (less than 1.6 metre) makes it hard to classify it exactly. Following typical Honda style, the automaker has managed to Honda Stream as one of the world's best-handling MPVs. Based on the capable new Honda Civic platform, the Honda Stream is a dream to drive and also has a spacious cabin, too. The car has smooth and powerful petrol engines and a stop speed of 127 m/h/203 km/h.
If you like Honda Stream, go for it.
>> Get an used Honda Stream here
11. Isuzu Elf Truck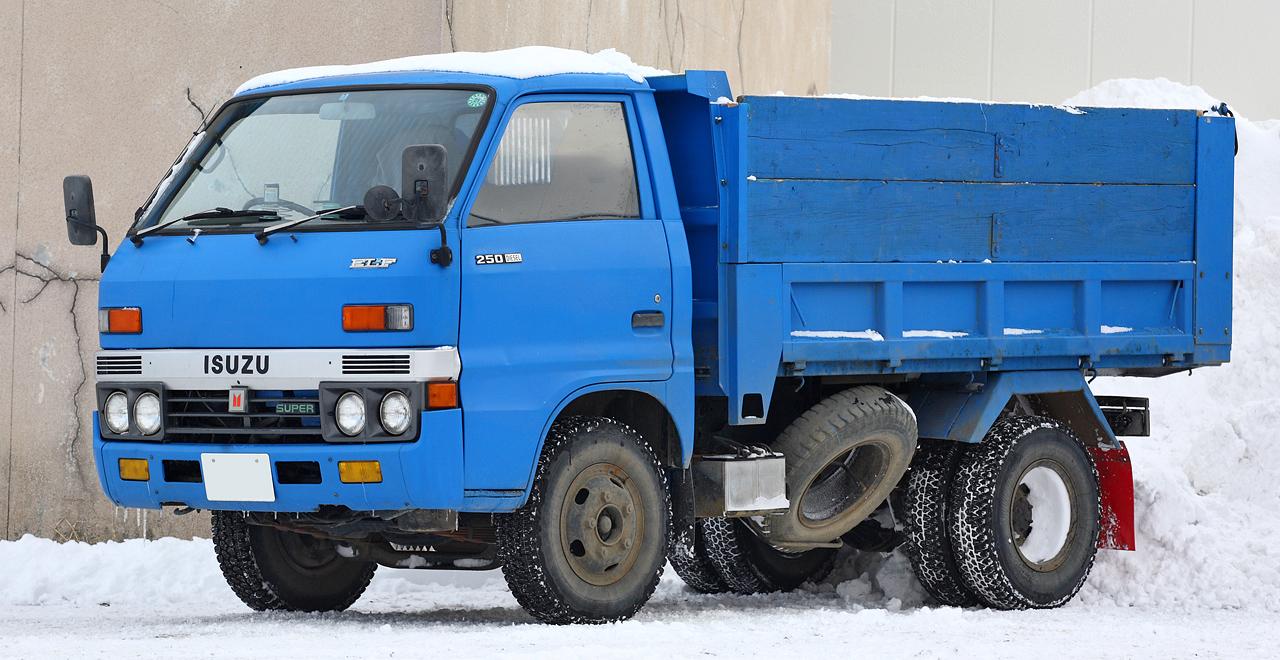 Isuzu Elf is a medium duty truck produced by Isuzu since 1959 and known as Isuzu N lines outside of Japan. Thank for this vehicle; Isuzu has been leading the top selling chart in Kenya for years when counting medium and heavy trucks. Isuzu N series earned the excellent reputation for the extraordinary reliability, durability, strong engine and economical fuel consumption.
>> Find yourself a used Isuzu Elf Truck with price from $4,000 here <<
12. Mitsubishi Canter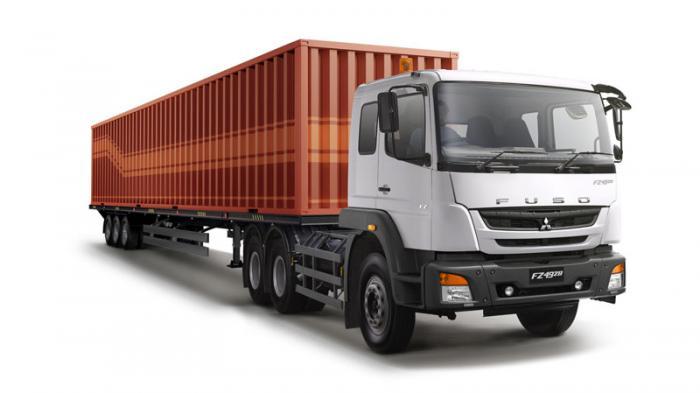 As a head to head competitor of Isuzu N lines in Kenya market; The Canter, on the other hand; is famous for more loading capacity and amazing performance. Indeed, this car focuses on passenger's comfort with more legroom and headroom spaces compares to others in its own type.
>> Find yourself an Used Mitsubishi Canter starting low from $1,600 here <<
13. Volkswagen Polo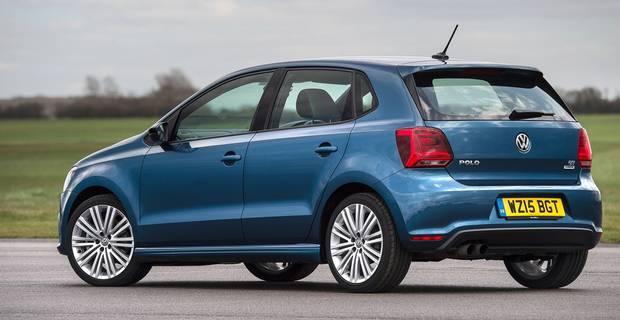 Has always been crowded Supermini and leads the top selling chart in its segment. Volkswagen Polo is initially the type of car that comes out from luxury magazines that every car lover has forever dream of. The Polo is a sensible choice for those who wants a stylish car with advanced safety features, incredible look, and durability.
>> Find used Volkswagen Polo here <<
14. Honda Accord – Common Sedan cars in Kenya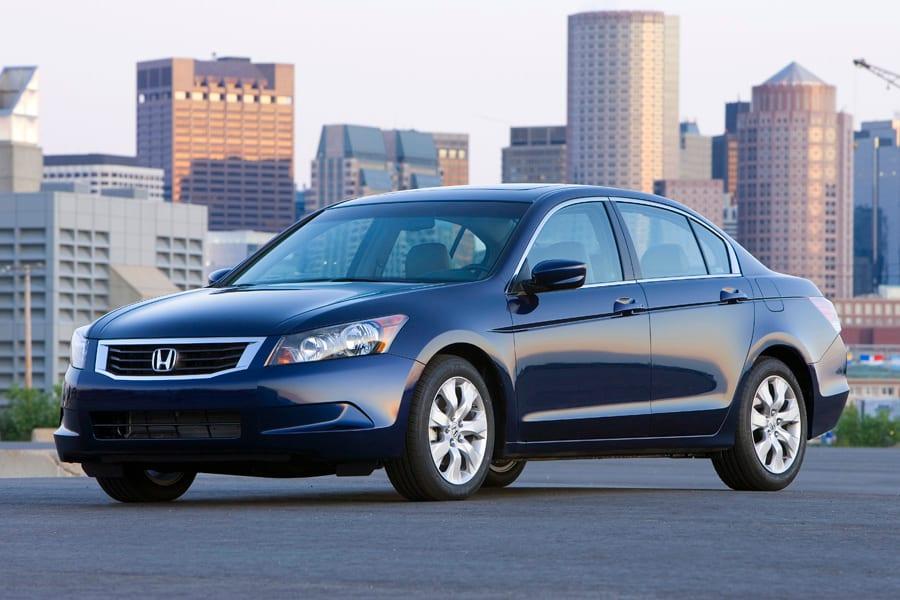 There is a reason why Honda Accord made it to Best car list in many countries in many years; including Kenya: it amazed people with its affordability, practicality, and comfort. The car is fun to ride with such great looking and good handling; perfect for a city fabulous ride.
>> An used Honda Accord from CAR FROM JAPAN is as affordable as $2,300 <<
15. Nissan Caravan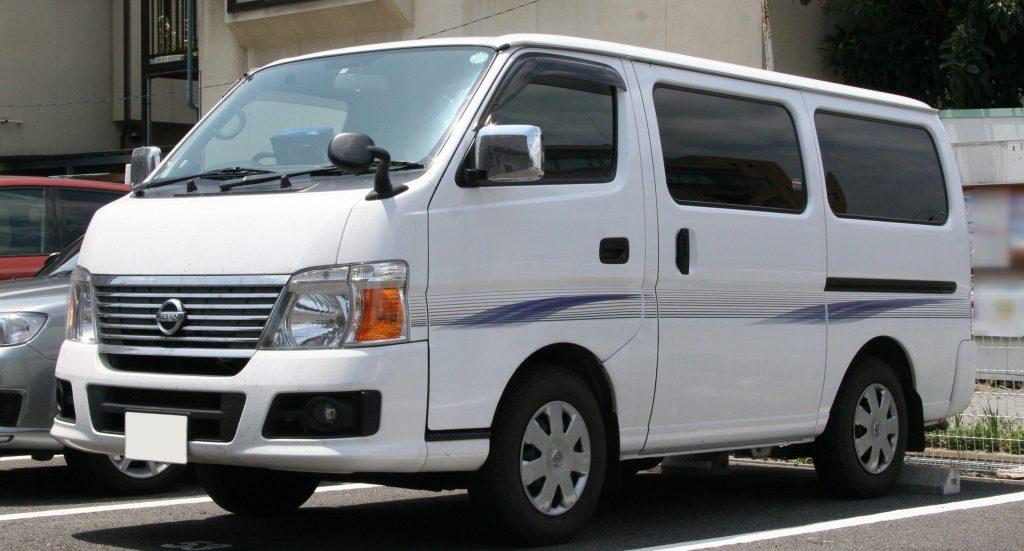 As one of the cheapest cars in Kenya, Nissan Caravan is a cargo van that is designed to be added to a fleet but offers both as commercial vehicle and leisure. The vehicle is thus highly rated for extremely reliable, versatile space for cargo, spacious for passengers and strong engines for commercial purposes. Especially in Kenya, The Caravan has won it many fans in the Matatu industry.
>> Used Nissan Caravan list starting from $3,800 at Car From Japan <<

Above is the list of Top 15 best cheap cars in Kenya to buy. We hope this list will be useful for you. If you need any car question or any consideration about buying a used car, don't hesitate to leave us a comment below.