The Mighty Minivans: 5 Best Cars with Sliding Doors
Last updated
Oct 26, 2023
0 comments
Why would anyone want to have cars with sliding doors? Do they have any advantage over the ones that have protruding doors? Well, they do! For example, sliding doors in a seven-seater or five-seater make access to the back row of seats easier. They also don't poke or dent another car in a tight parking space.
Most people would consider vehicles with sliding doors, aka minivans, because of their boxy shape and limited engine options. They are probably not 'cool' enough for young people but adults will still choose them for their convenience.
5 Best Cars with Sliding Doors
Sliding doors are a highlight for quick door control, easy for children to get in and out of the car, convenient for picking up passengers and transporting goods… and is also the reason for the "outstanding" minivans on this list. We've curated a list of the best cars with sliding doors. They will be the perfect choice for your next family road trip.
1. Ford Grand C-Max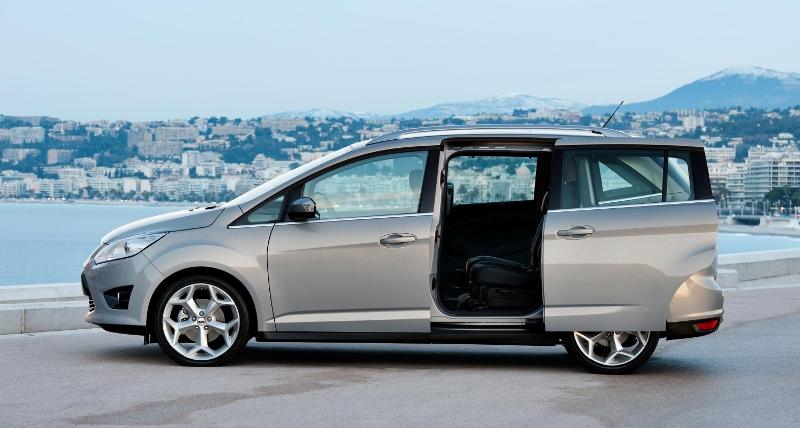 With a comfortable passenger cabin with high-quality features, the Grand C-Max is a practical choice as a family vehicle because of its flexible sliding doors. You can easily get access to its two rows of back seats. The dimensions are compact but you will be pleased with the economical engine options and the sharp loos.
2. Volkswagen Sharan
The seven-seater has a generous cabin space and a well-equipped interior. The large sliding doors do not let the rear doors open hastily. The 1.4L petrol engine can generate a lot of power. You can fold all five rear seats flat if you need more cargo space. The car has a premium feel but comes with a higher price tag.
3. Toyota Sienna
It's one of the most popular cars with sliding doors. The eight-seater generates much power with a powerful engine and is available in front-wheel and all-wheel models. The second one is a bit less fuel-efficient but performs better in all-weather conditions because of superior handling.
It can be said that the Sienna is one of the most popular minivans on the market with a capacity of 8 passengers. The 2015 version is equipped with a 3.5L V6 engine, for a maximum capacity of 266 horsepower and maximum torque of 332 Nm. Equipped with a 6-speed automatic transmission, the car has better fuel economy with about 13 liters/100 km of city roads and 9.4 liters/100 km of highways.
Read more: 
4. SEAT Alhambra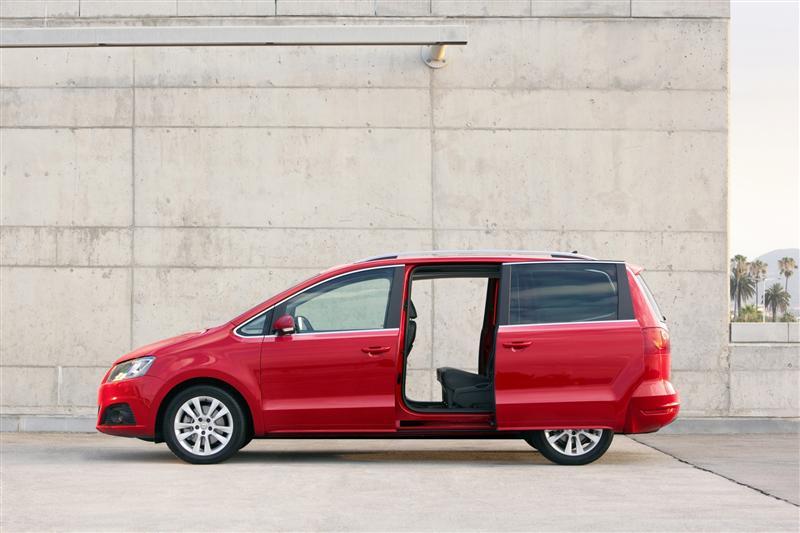 The Alhambra is almost similar to the VW Sharan but with a lower price tag. It is a budget-friendly car that wraps up quality features, a well-equipped cabin, and a range of economical engines within a chunky exterior. The seven-seater has electronically operated rear doors.
5. Mercedes V-Class
The V-Class is another luxury option in this list of best cars with sliding doors. It accommodates six people but you can also choose an eight-seater model featuring a longer wheelbase. It has a boxy shape but Mercedes has compensated the look with chrome grille, beautifully designed headlights, and deluxe interior features. The electrically run side doors and tailgate are other plus points that put them among the best.
Why There Is No SUV with Sliding Doors?
Many people have questioned why automakers don't equip SUVs with sliding doors to make them convenient for drivers and passengers. There are several reasons that can explain why SUVs can't adopt the design with sliding doors. 
Structural integrity
SUVs are generally designed to be larger and heavier than regular cars, and they need to have a solid frame to support their weight and provide stability. Sliding doors require additional structural reinforcement to keep the door tracks and mechanisms, which can add weight and complexity to the vehicle's design. This can make it difficult to maintain the structural integrity of the vehicle, which is a crucial safety consideration.
Aerodynamics
Sliding doors can create wind resistance, which can affect the aerodynamics of the vehicle and reduce its fuel efficiency. SUVs already have a larger surface area than regular cars, and adding sliding doors could increase drag and reduce fuel economy.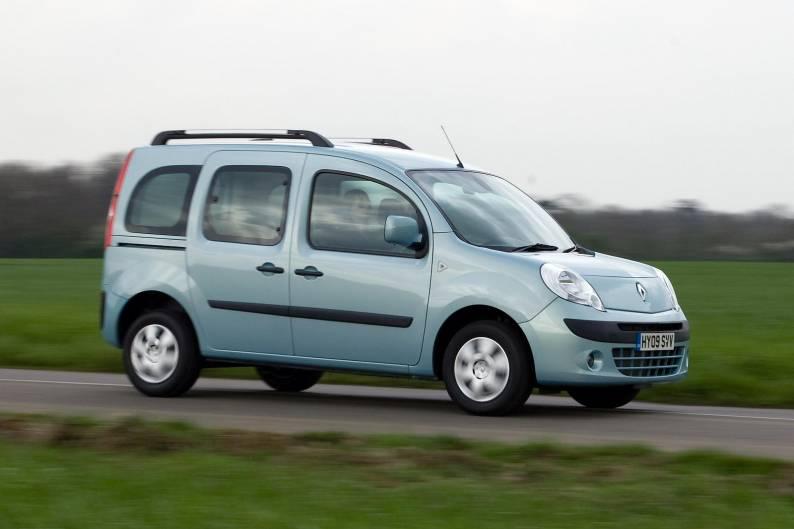 Cost
Sliding doors require more complex mechanisms and components than regular doors, which can increase the cost of production and maintenance. This can make SUVs with sliding doors more expensive to produce and purchase, which could limit their appeal to consumers.
Market demand
SUVs are typically marketed as rugged, sporty vehicles with a focus on performance and utility. Sliding doors may not align with this image and could be seen as a feature more suited to minivans or family vehicles.
Overall, while there may be some benefits to having sliding doors on an SUV, the structural, aerodynamic, and cost considerations make it less practical and less appealing to manufacturers and consumers alike.
Small Cars With Sliding Doors
There are a few smaller vehicles that come with sliding doors that you may be interested in buying: 
Honda Freed

– The Honda Freed is a compact MPV that is available with sliding rear doors. It is a popular choice in Asian markets.

Peugeot Rifter

– The Peugeot Rifter is a small van that is available with sliding rear doors. It is based on the Peugeot Partner van and is available in both passenger and cargo versions.

Citroen Berlingo

– The Citroen Berlingo is a small van that is available with sliding rear doors. It is similar to the Peugeot Rifter and is also available in both passenger and cargo versions.

Fiat Doblo

– The Fiat Doblo is another small van that is available with sliding rear doors. It is available in both passenger and cargo versions and is popular in European markets.

Nissan NV200 – The Nissan NV200 is a small van that is available with sliding rear doors. It is often used as a taxi in some cities due to its compact size and sliding doors.
These are just a few examples of small cars with sliding doors. There are many other models available in different markets around the world.
Hopefully, you can get to know which minivan is suitable for your needs from this car review. If you are planning to buy a minivan and need some advice from us, just feel free to leave us a comment below.