Subaru Forester 2008 Review – A Compatible Car for Every Family
Last updated
Jan 08, 2021
0 comments
Subaru Forester 2008 Overview – Sensible Practical and Affordable
Evolution is automobile industry happens because of technology advancement and customer demand. This is why cars gradually adapt to the market demand. Subaru Forester is not just a car but also a revolution. Every Subaru Forester 2008 review speaks about its unusual proposition that makes it extraordinary in comparison to any other car in the league. Since its first launch in 1997, the Forester turned to be the most popular SUVs on the market. And even in today's market, its popularity has no fading effects. Subaru wanted to keep itself in the burning contested market that is getting hotter every passing day.
>> Check all stocks of Subaru Forester 2008 here!!!
To beat the cutting-edge competition, Subaru launched an updated model in 2008. It was taller, wider with a longer wheelbase than its previous model. It has more space inside, big boot space and more refined.
Subaru Forester 2008 Review about Exterior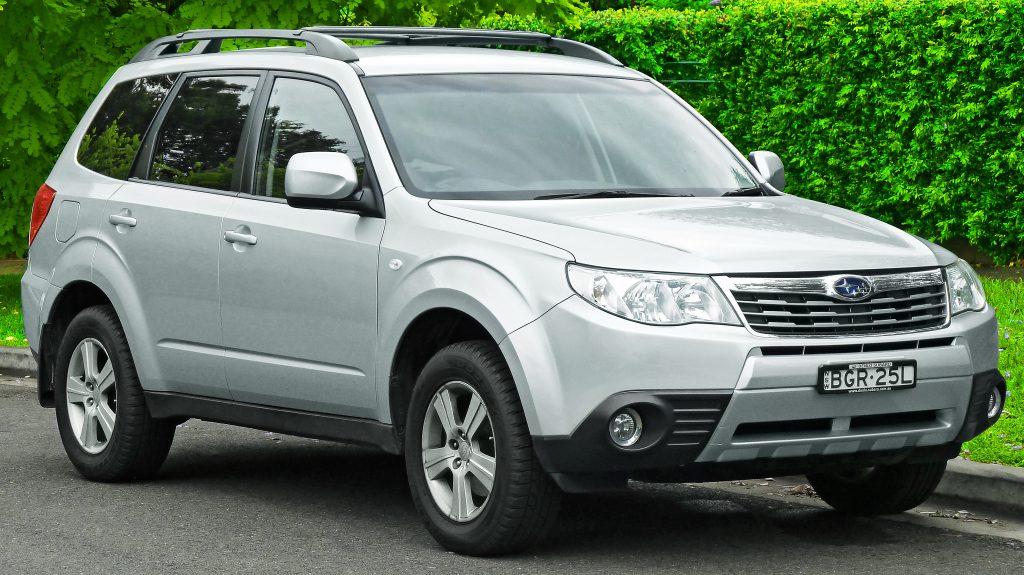 Well-designed and stunning looks are the two words that define the exterior of Subaru Forester 2008. It has SUV or crossover body style with an unleaded regular fuel type. With a trim 'X', the car runs with a horsepower of 173@6000 and an all-wheel-drive drivetrain. Subaru comes with a wagon class having a five-speed manual and offers a seating capacity of five people.
Subaru's engine is 4-cylinder with 2.5 liter, which adds a little more power than its earlier model. The car is available in gorgeous colors including aspen white, Newport blue pearl, evergreen metallic, steel silver metallic and obsidian black pearl. Subaru also has front fog lights, rear window defroster, heated and power mirrors outside.
Subaru Forester 2008 Review about Interior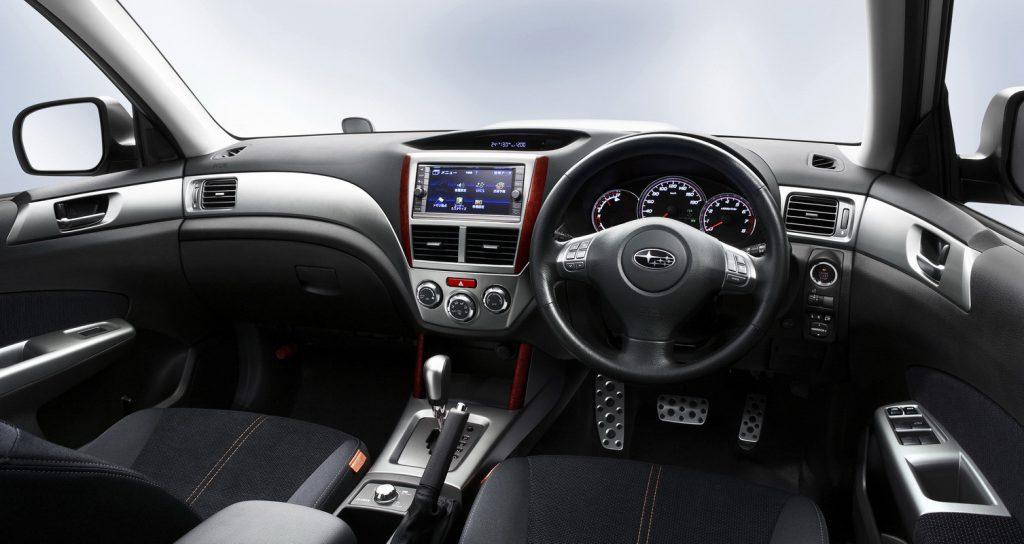 Once you sit in the car, you will surely agree that it suits long rides. The car is comfortable and supportive and offers an ample space in both rear and front sides. Its front cabin dimensions include 39.8 inches of headroom, 53.5 inches of shoulder room and 43.6 inches of legroom. In short, the car offers an ease of seating.
In almost every Subaru Forester 2008 review, you will read the praise of the interior of the car. It has 60/40 folding rear bench seat, front seatback storage, front bucket seats, front armrest storage, digital clock, etc. Forester's dashboard is simple and easy to use and the gauges and controls have a sensible arrangement. The car has an air conditioner with a six-way adjustable driver seat. Along with this, the car also has power window and mirrors, 100-watt four-speaker audio system with a single-disc CD player and 12-volt power outlet. You can see a digital clock and 8-cup holders along with a coolant temperature gauge in the car. The new additions in the interiors are amazing and this has increased its market worth throughout the world.
Space and Storage
You can think of buying the car if you get Subaru Forester 2008 for sale as its space and storage capacity is remarkable. It offers 30.7 cubic feet when the rear seat in use and 68.6 cubic feet after folding down. In addition to this, the optional moonroof capacity shrinks 28.9 and 64.5 cubic feet, respectively. The storage space is extremely useful and spacious.
Accessories
The Forester has 2.5-liter with a four-cylinder boxer engine that creates 166 pound-feet of torque. The Subaru Forester is available in a standard five-speed manual transmission or with an optional four-speed automatic transmission. In a Subaru Forester 2008 review, you will notice that it has a base engine that is not more than adequate, though its low-end torque makes it a car that you would like to own. Along with all this, the car has a glass-imprinted antenna, trunk underfloor storage, variable intermittent windshield wipers, remote keyless entry, 12-volt power outlets- 2, passenger-side vanity mirror, cruise control and tilt steering wheel.
      SEE MORE:
Subaru Forester 2008 Review about Operation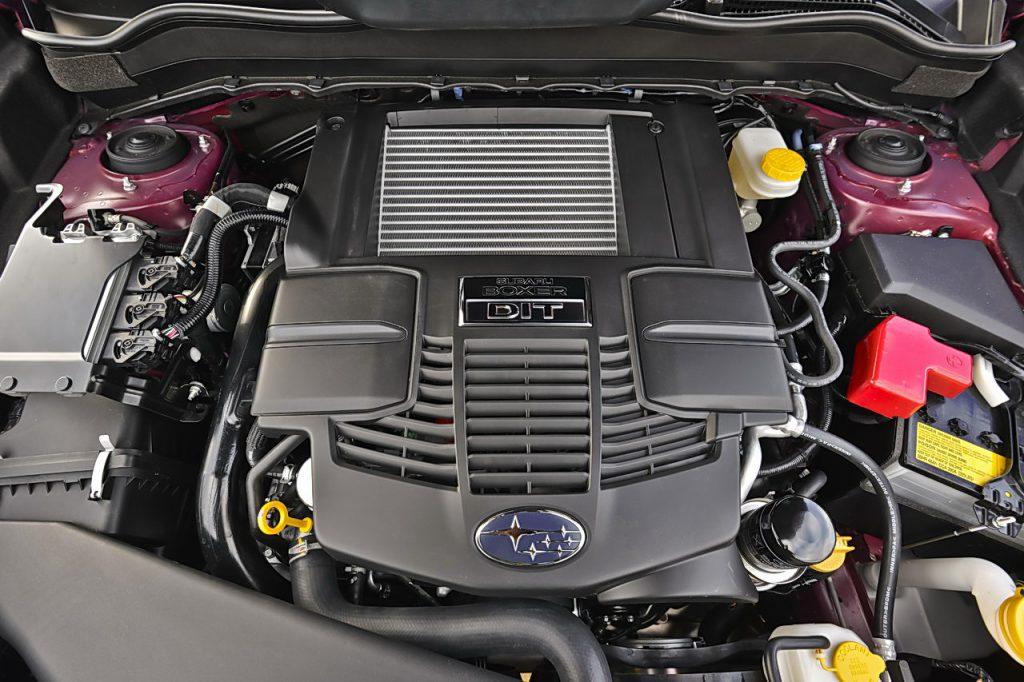 Subaru Forester has 2.5-liter H4 SOHC 16-valve engine with a five-speed automatic transmission and all-wheel drive. The car also offers 173 hp @ 6000 rpm. Driving Forester is truly amazing, providing an easy-to-drive assistance to the owner. It has a turbocharged engine with a manual gearbox and thus, it rides pleasantly over smooth surfaces but not very efficient on bumps. However, you should still grab the opportunity of Subaru Forester 2008 for sale.
Handling Comfort
Most reviews clear that Forester has smooth handling having a speed-sensitive power rack-and-pinion steering. The car provides a front stabilizer bar along with an independent front suspension to make your journey pleasant and comfortable. However, the brand can improve its shifting process to offer quick and accurate handling. It means a little effort by Subaru can improve its quality even more.
The standard 2008 model is a four-wheel heavy-duty raised suspension having stabilizer bars in the front and rear. With Forester 2008, you get an independent rear suspension, front stabilizer bar heavy-duty suspension, front tires 215/60R16, full-size spare tire and 16" steel wheels with covers. In short, when it comes to driving Subaru Forester, it gives a good experience to the owner. Driving this car is remarkable due to its comfort and smooth drivetrain and almost every car review state this feature. Also, the car has a four-wheel disc or ventilated front braking system. Not just this, all foresters get electronic brake force distribution with a premium brake system. You can easily check in any Subaru Forester 2008 review for brake systems, as it offers soft and easy to use.
Safety
Forester is a really good choice when it comes to Car Safety. For your safety, it has anti-lock brakes, rear-door child safety locks, theft-deterrent engine immobilizer, passenger-side front airbag, alarm system, front side-impact airbags, etc. In addition to this, the rear crash protection results of the car are good and even side impact and overlap front test results are acceptable. This means you are safe when driving Subaru Forester 2008. Once you sit in the car, you can trust its safety systems. Forester also has 4-wheel ABS and front disc or rear drum brakes for your safety.
The fuel consumption of the car includes 10.4 (automatic city), 10.6 (manual city), 7.8 (automatic highway) and 7.3 (manual highway). The fuel tank of the car has a capacity of 60 liters in total.
Subaru Forester 2008 Review about Specification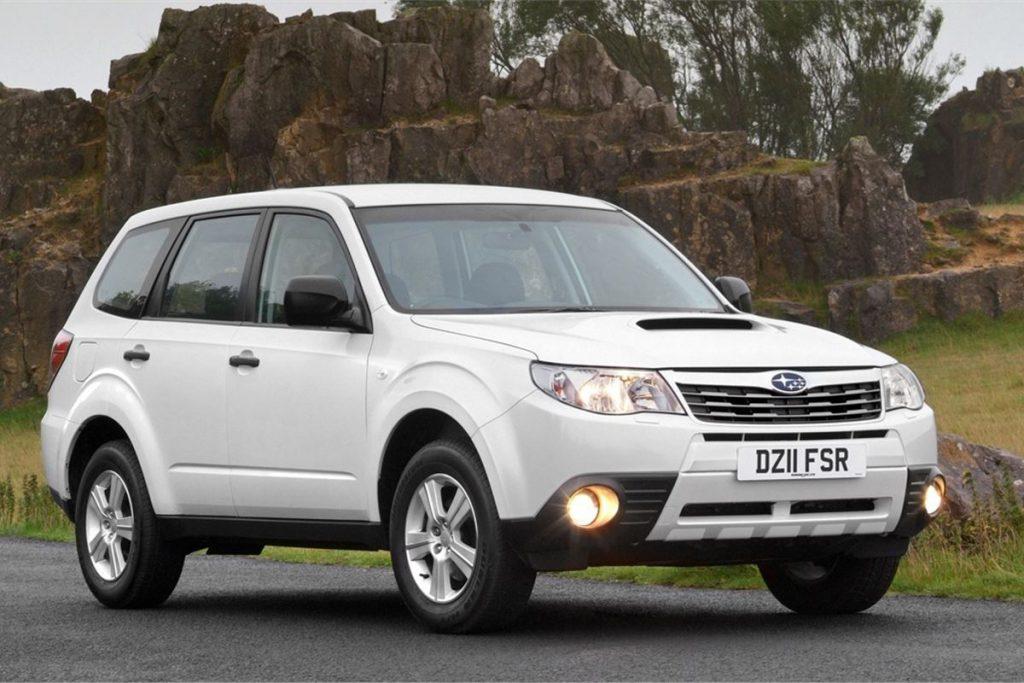 Subaru Forester 2008 Dimensions Specs 
| | |
| --- | --- |
| Cargo Capacity | 869L |
| Front Legroom | 1107mm |
| Front Headroom | 1012mm |
| Curb Weight | 1425Kg |
| Height | 1590mm |
| Length | 4485mm |
| Gross Vehicle Weight | 1880Kg |
| Rear Headroom | 1010mm |
| Rear Legroom | 856mm |
Engine and Comfort Specs
| | |
| --- | --- |
| Engine Name | 2.5L H4 SOHC 16-valve |
| Drive Train | All-wheel drive |
| Transmission | 5-speed manual transmission |
| Cargo Organizer | Trunk underfloor storage |
| Illuminated Entry | Illuminated entry with fadeout feature |
| Interior Air Filter | Yes |
| Power Door Locks | Yes |
| Reading Lights | Front map lights |
Conclusion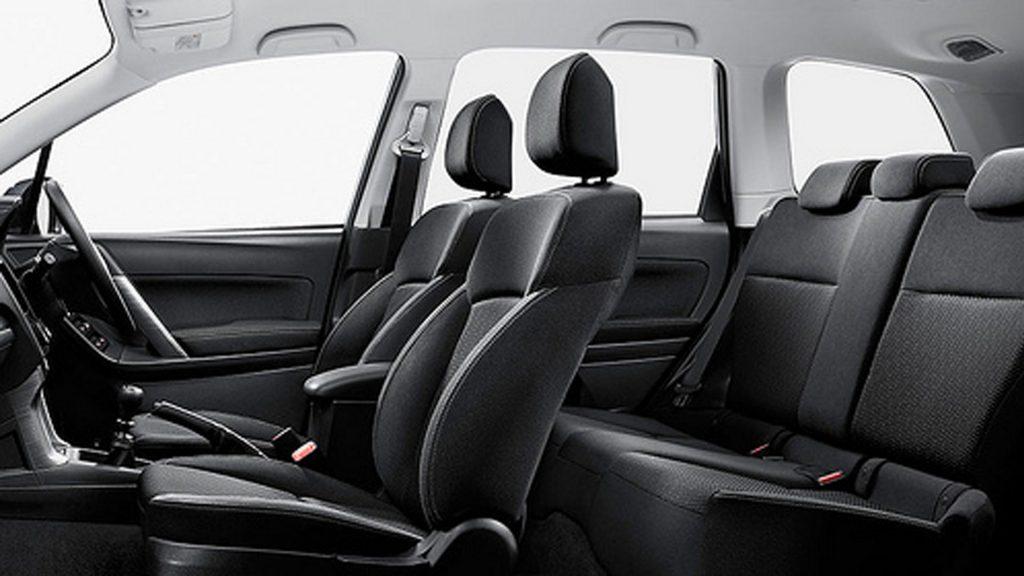 Subaru Forester 2008 is a good car having bland exterior and exclusive transmission that makes it a car worth buying. The Forester 2008 has a positive impact on the market and among most buyers due to its outstanding additions to the new models. It's a well-known family SUV and the 2008 model added a few advanced features that separates it from other cars. Its turbocharged models come with an automatic transmission having an all-drive train system. And, even the standard car model has electronic stability control system.
The 2008 models of the car come in a range of models from the base X to Sports X, Sports XT to the top of the line XT limited. The car comes with Sirius Satellite Radio but has contemporary options such as navigation system Bluetooth hands-free systems. Besides the noise, it is a prominent car having exceptional interiors. So make sure you buy the car in case you get Subaru Forester 2008 for sale.
The base and turbo engines offer quick acceleration for the car and not just this, the car also has excellent crash test scores. The driving position for the driver is very right and it easily affords a good view of parking but the front seat is quite thinly padded. In addition, all its models contain full-time all-wheel drive. On the other hand, the automatic is quite slow and the exterior styling looks old. Another issue in the car is the noise. Road noise is prominent while driving Subaru Forester 2008 and it gets worst on bumpy rides.
FOB Price On Car From Japan
| | |
| --- | --- |
| Subaru Forester 2008 Price | From US$3,270 to US$15,019 |
The 2008 Subaru Forester has a few outstanding additions that make it a car worth buying. Most folks love Forester's plain and boxy body with spacious interiors. The quick handling help and responsive flat-four engines distinguish this car from others. Furthermore, Forester's torque base engine of the car works better than any other automatic transmission cars amongst its rivals. It has smooth shifts and quick downshifts with a four-speed version that includes an adaptive control shift system, which automatically selects between 'sport' and 'normal' modes. Also, the turbo models have outstanding rapid acceleration, they reach 60 mph in less than 60 seconds. In almost every Subaru Forester 2008 review, you will notice people appreciating its smooth and comfortable ride. The car has excellent steering and stability when driving around the corners.
This car has everything a buyer may ask for.
Check out other Car Reviews from Car From Japan's experts