5 Practical Truck Upgrades You Can Do at Home
Last updated
Nov 15, 2021
0 comments
If you own a truck, then you know that they need to be in top shape for your business or off-road adventures. How do you ensure your truck is in good shape with an improved utility? One answer is DIY upgrades. Upgrading it can save money on repairs and maintenance and increase safety features.
Let's discuss some practical truck upgrades that you can easily install at your home on a weekend.
Simple DIY Upgrades for Your Truck
You don't need a degree in engineering to make your truck more practical. Here are 5 easy upgrades that you can do at home with little or no experience.
1) LED light bars
LED light bars could be the number one add-on accessory for any truck. The powerful beams can penetrate fog, dust, and rain easily, illuminating dark trails or roads in nighttime driving conditions. They give you great visibility when off-roading, which is quite important for road safety.
These high-powered LED lights also increase safety on highways by increasing the eyesight of the driver. The lights are extremely helpful when driving through bad weather conditions.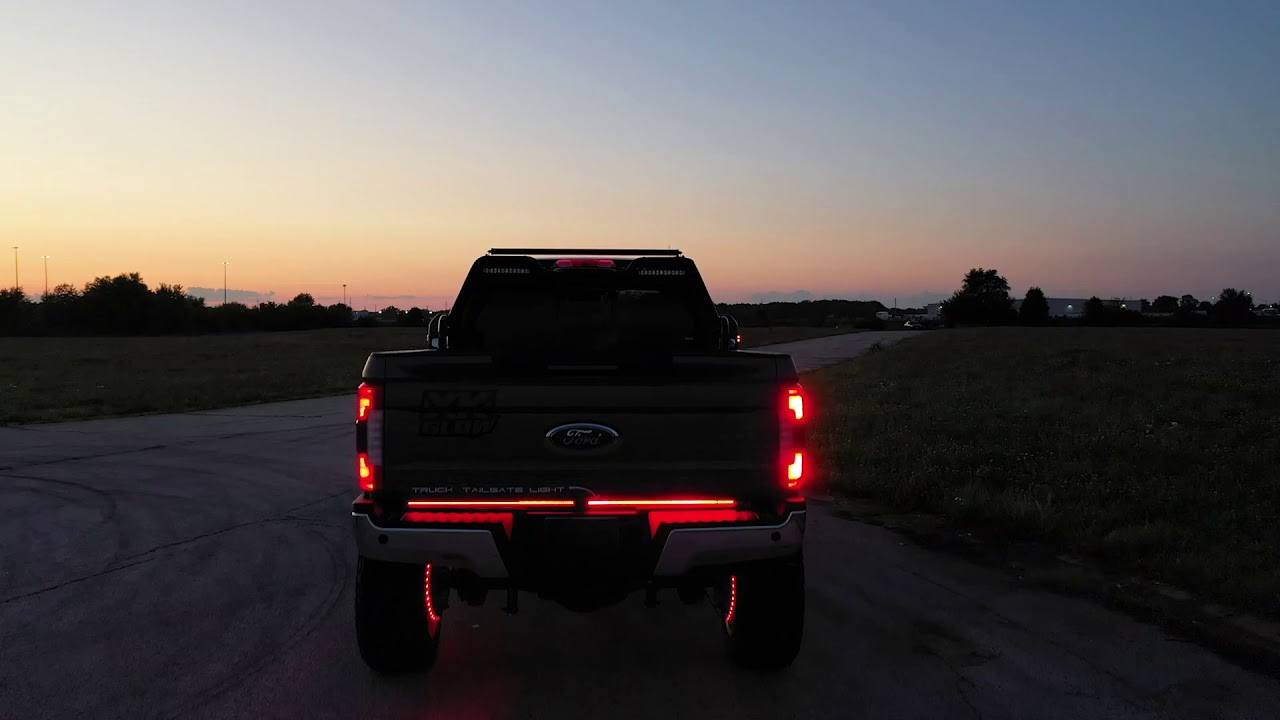 The best thing about LED light bars is that they can be attached to your front grill or rooftop with ease. However, don't forget to check the local law about adding extra lights to the vehicle.
2) Install a dash camera
Dash cameras are great for recording any unfortunate events that happen on the road. If you have an accident, then it helps get your insurance claim approved easily. Also, the video footage will help you stay out of problems if there's any legal beef.
It's easy to mount the camp on the windshield inside the vehicle. Absolutely no wiring is needed. You can draw the power from a 12v power outlet.
You can find a wide range of dash cams online depending on your budget and requirements. They start from as low as $50, so they're extremely affordable for all budgets.
3) Upgrade with a Tonneau cover
A Tonneau cover is a perfect upgrade if you want to make your truck more utility-oriented. It covers up the back of your pickup while providing a secure place to store luggage or any other gear that you want safe from prying eyes. It does not add much extra load to the engine or trunk space.
Tonneau covers come in multiple designs and shapes, including rolling, folding, and lifting options. They're extremely easy to install at home with basic tools without an expert's help.
4) Attach a truck bed extender
A truck bed extender is another useful upgrade for your pickup. They are extremely beneficial if you have a large family or love to go off-roading with friends.
It provides extra space in the back of your truck which can be used for carrying extra cargo. Think of an extended camping trip and the satisfaction of stuffing all necessary items in the back of your truck.
SEE MORE
5) Install step bars
Step bars are extremely easy to install and provide great functionality. They make it easier for you to get out and inside the pickup truck, which is always an issue if your vehicle is tall or you're short. Kids and older people will find this helpful for getting in and out of the truck.
Purchase high-quality bars that won't bend or crack easily. Also, some models come with a sliding mechanism, so you can tuck them under the vehicle when not in use.
Conclusion
There are many useful truck upgrades you can do at home without the help of an expert. These simple and practical ways to upgrade your pickup will give it a new look, increase its functionality, and make driving easier than ever before.