How To Remodel A Van Into A Mobile Tiny Home: A-to-Z Guide
Last updated
Aug 25, 2023
0 comments
Haven't you heard? The van life is in! While owning an RV plus a towing vehicle is a huge investment, traveling in a converted van is ideal if you're low on budget, or just want to test whether life on the road is for you. The good news is, there are many pro tips on how to remodel a van into a mobile tiny home so you can try out the nomad lifestyle without having to buy an RV. 
This article is a true A-to-Z guide on how to remodel a van into a mobile tiny home. This DIY guide includes the time and cost breakdown for a van conversion project, major steps and considerations along the way, essential items you must get to make your tiny van a cozy, livable space, plus super handy storage hacks.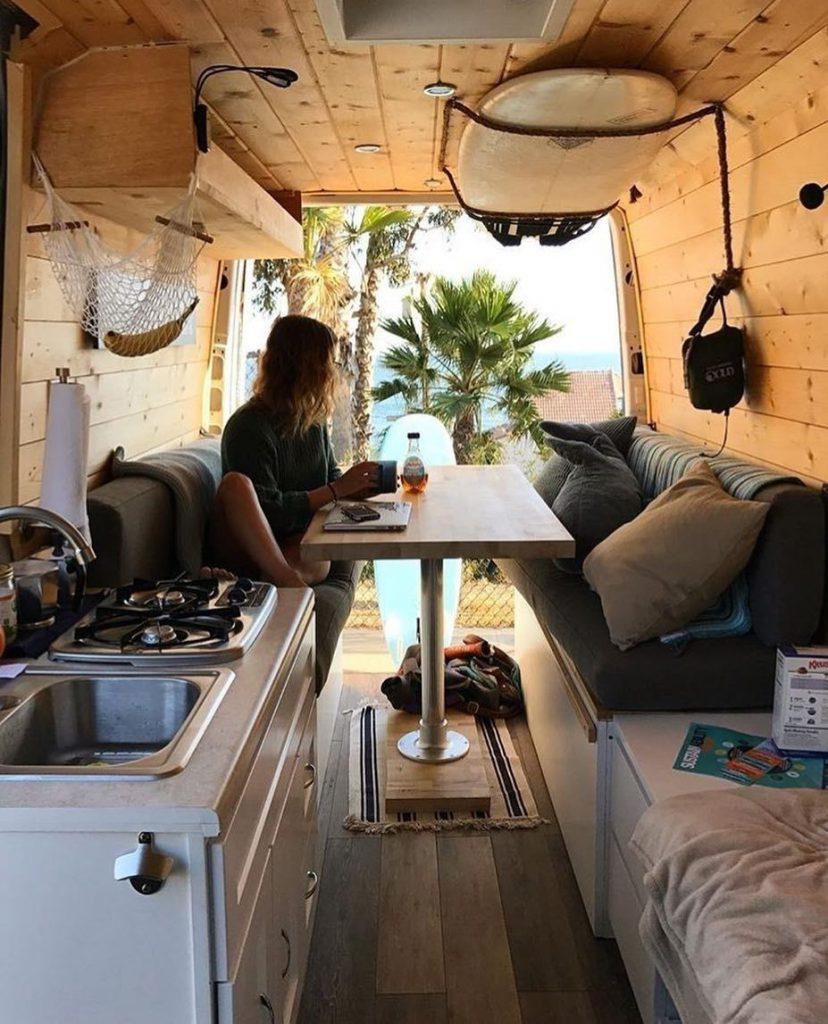 How to Remodel a Van into a Mobile Tiny Home: Cost & Time
Costs
The smallest investment you must make to buy and remodel a van into a mobile tiny home is around $6,000 to $8,000. Remember, you can easily end up spending at least double this amount if you opt for a better van, or get high quality, durable, new furniture, kitchenware and other essentials, and fancy decorations.
If you go thrift hunting for cheap used kitchen utensils, cookware and other tools, or make curtains, bedding set and other accessories by yourself, you can also save quite some money. Even with a budget under $10,000, it is definitely possible to get vans converted into tiny homes.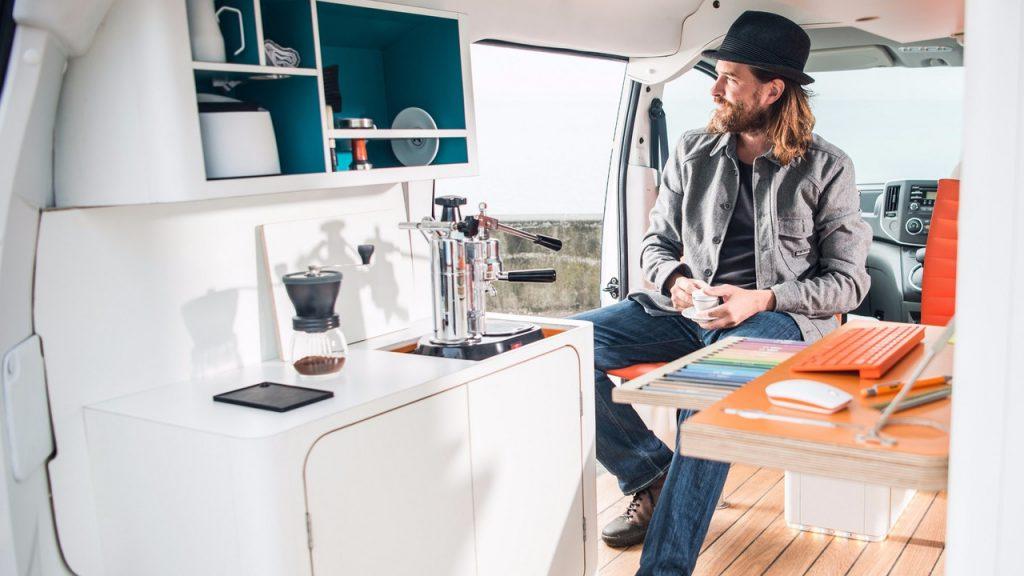 MINIMUM COST breakdown of buying and transforming a used van: 
Used van: $5,000. The purchase price for a used van can vary greatly from $5,000 to $16,000. 

Auto parts and fixes: $100-$200

Repair budget for the first 6 months to 1 year: $500-$1,000. This depends on whether your used van is in good shape.  

Van title and tabs: $300-$400

Lumber and screws: $50

Lithium iron phosphate batteries: $1,000

Cleaning supplies: $10 

Decorations: $40

Curtain: $40  

Mattress: $200-$400. For shorter trips and smaller budget, you can look for thick foam padding. 

Bedding set: $50-$100

Kitchen sink: $25-$40 

Lumber for wooden kitchen counter: $15-$25

Desk and stools: $50-$150

Storage organizers: $30-$100

Essentials: $500-$800. This includes stove, mini fridge, cutlery, pans, utensils, carpet, table fan, lighting units and many more, depending on your preferences and whether you can store them. 

Camping gears and accessories: $200-$1,000. This includes camping chairs, hammocks, tents, and

climbing or surfing gears

. 
Time
Depending on the size of the van, the level of comfort and/or aesthetics you aim for, and whether you can work on remodeling it full-time, you might finish this project in one to two weeks or it might take months, especially if you're working full-time and can only work on it during weekends.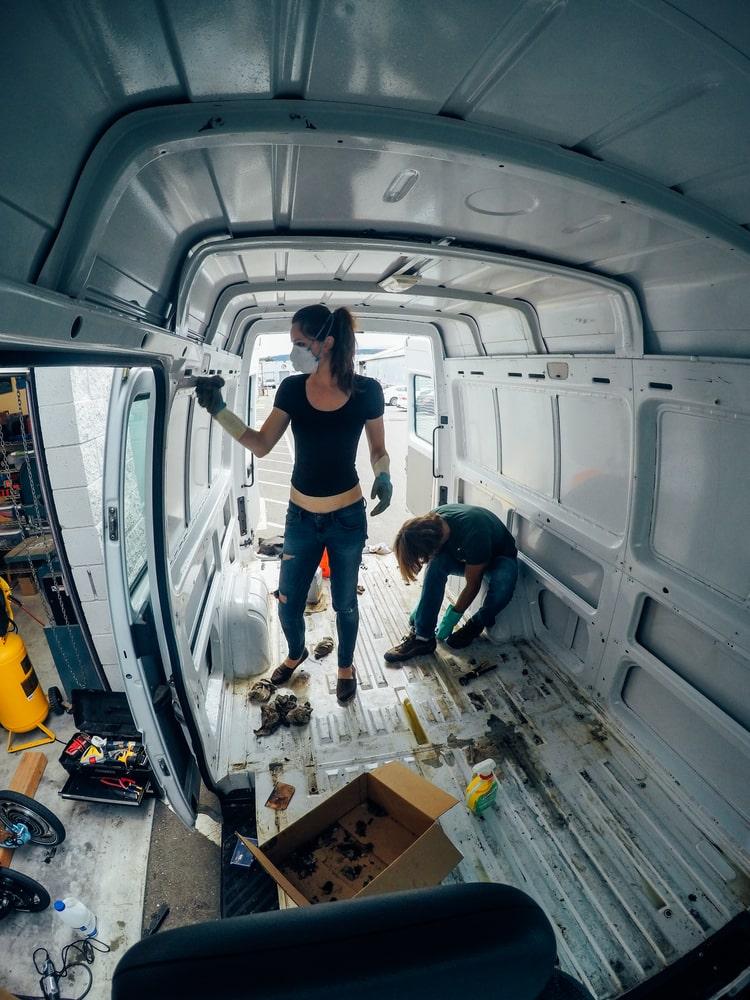 How to Remodel a Van into a Mobile Tiny Home: Steps & Tips
Getting started: Buying a van
The very first thing is to decide which van to get based on your budget and need for space. 
For convenience, you can get a van that fits right in a normal parking lot, and get the one with the highest roof height possible. The higher the roof, the more space you get for vertical storage and more room for creative organizing ideas.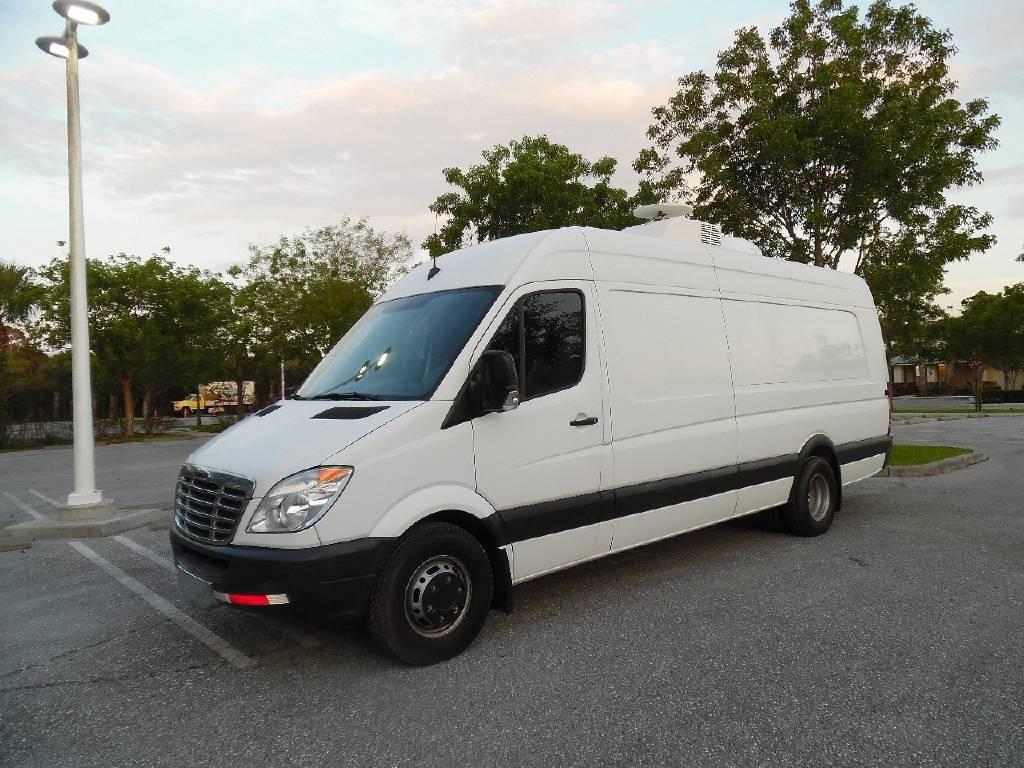 If you are very tall and want to be able to stand straight inside the van, a good option is theFreightliner Sprinter high-roof model.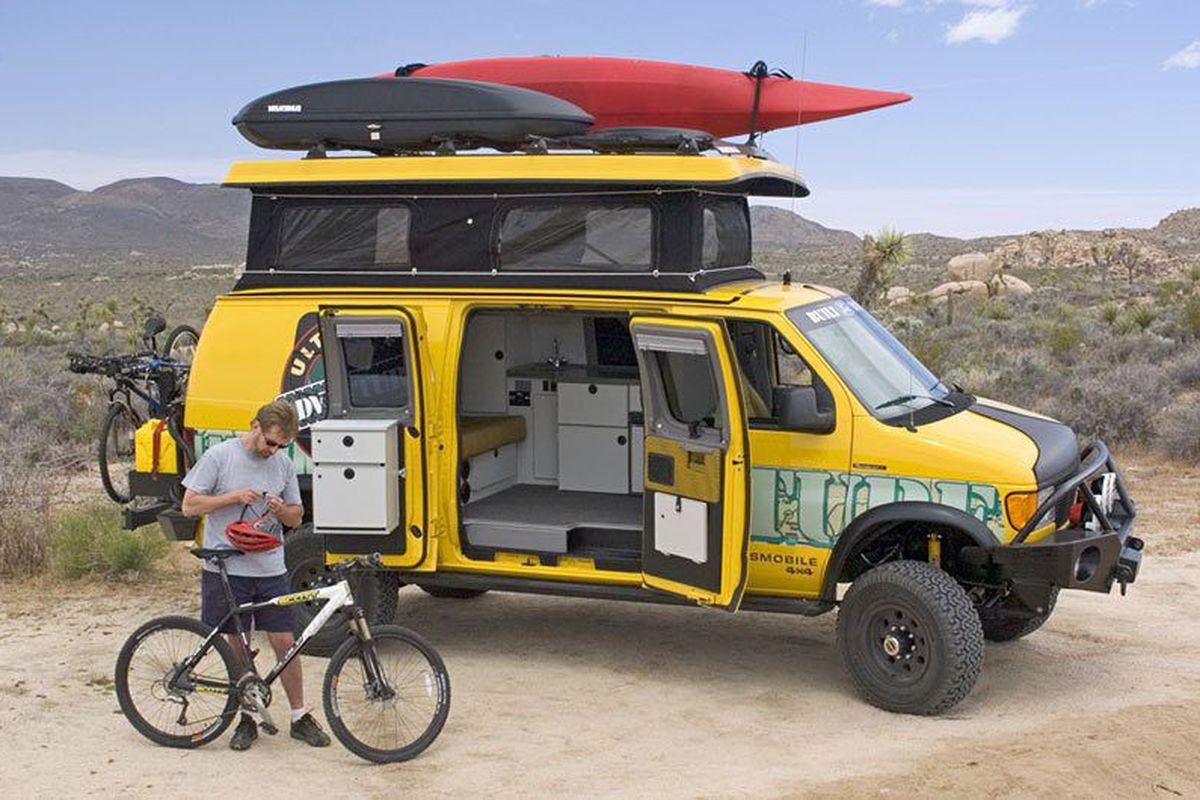 Another option if you want extra height is to get a van with elevated roof or pop top like the Ford Transit Westfalia Motorhomes & Nugget Campers.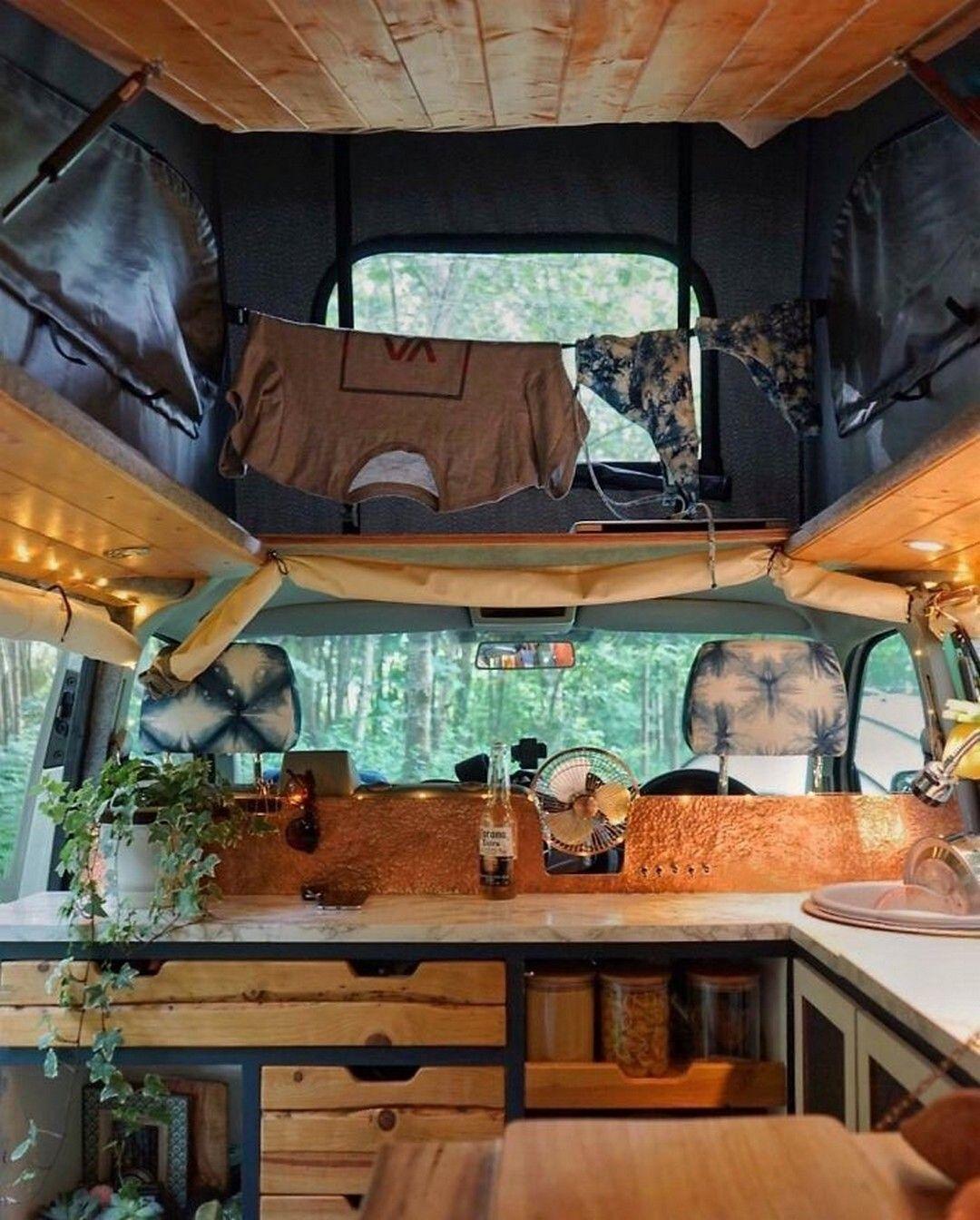 The key for hassle-free travel on the road is to get a used van that still has a good engine and the less miles the better. A roomy and reliable van might cost well above the minimum $5,000 threshold to over $10,000. 
Getting started: Floor plan and design
Since you will have to squeeze quite a lot into such a tiny space, having a floor plan and and organizing your space on paper, or 3D CAD, beforehand would avoid chaos when you actually get into renovating your van. 
Before planning to organize your space, surely you would need to decide what you would bring along first. Spend some time to carefully draft a list of must-have items and a list of good-to-have items, and try to trim off anything excessive. 
A major decision at this stage would definitely be the bed: the bed makes the difference between a vehicle and a home. 
The bed is worth much consideration, as it will occupy the largest space, however with a comfortable camper mattress, it will provide sufficient comfort for a good night's sleep after a long day on the road. 
A fixed bed typically means everything under the bed is storage. A popular choice is a raised platform with drawers underneath to hide your stuff away from view for a clean look.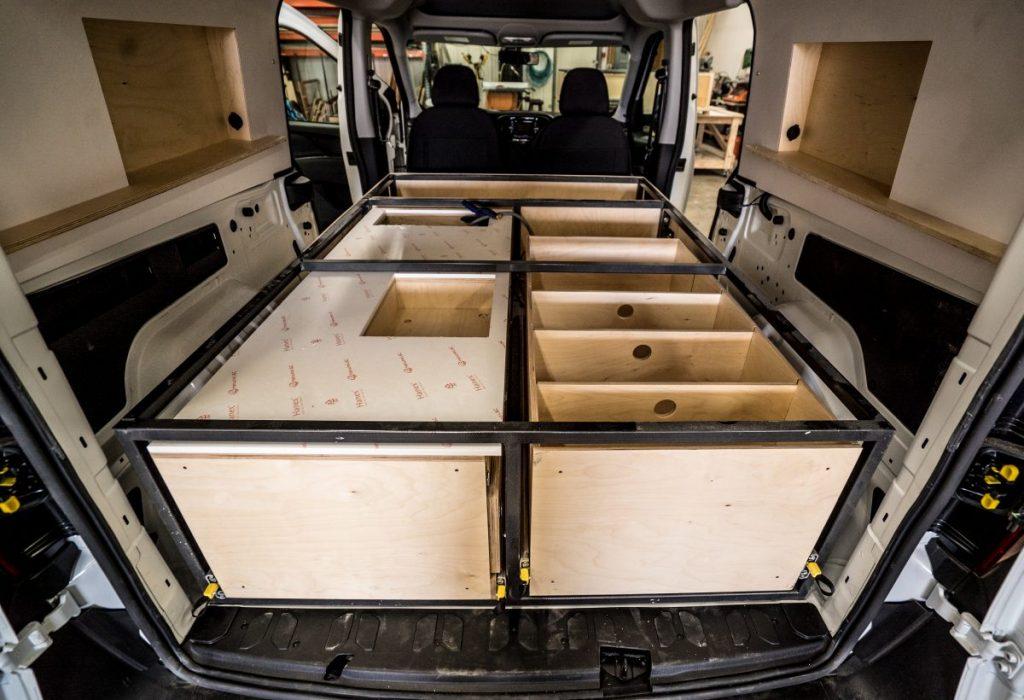 The second option is a lift bed. A lift bed usually consists of boards, which can be stored away when not used, thus maximizing living space. When needed, the boards can be assembled by a number of methods, such as using support units attached to the walls and legs. 
The foundations
First, if you get a used van, you will need to do some essential prep work.
This includes getting rid of everything inside the van, ripping out the plumbing van remnants, cleaning the tar off the floor, sanding the rust, some paint work and inevitably some repairs and replacement.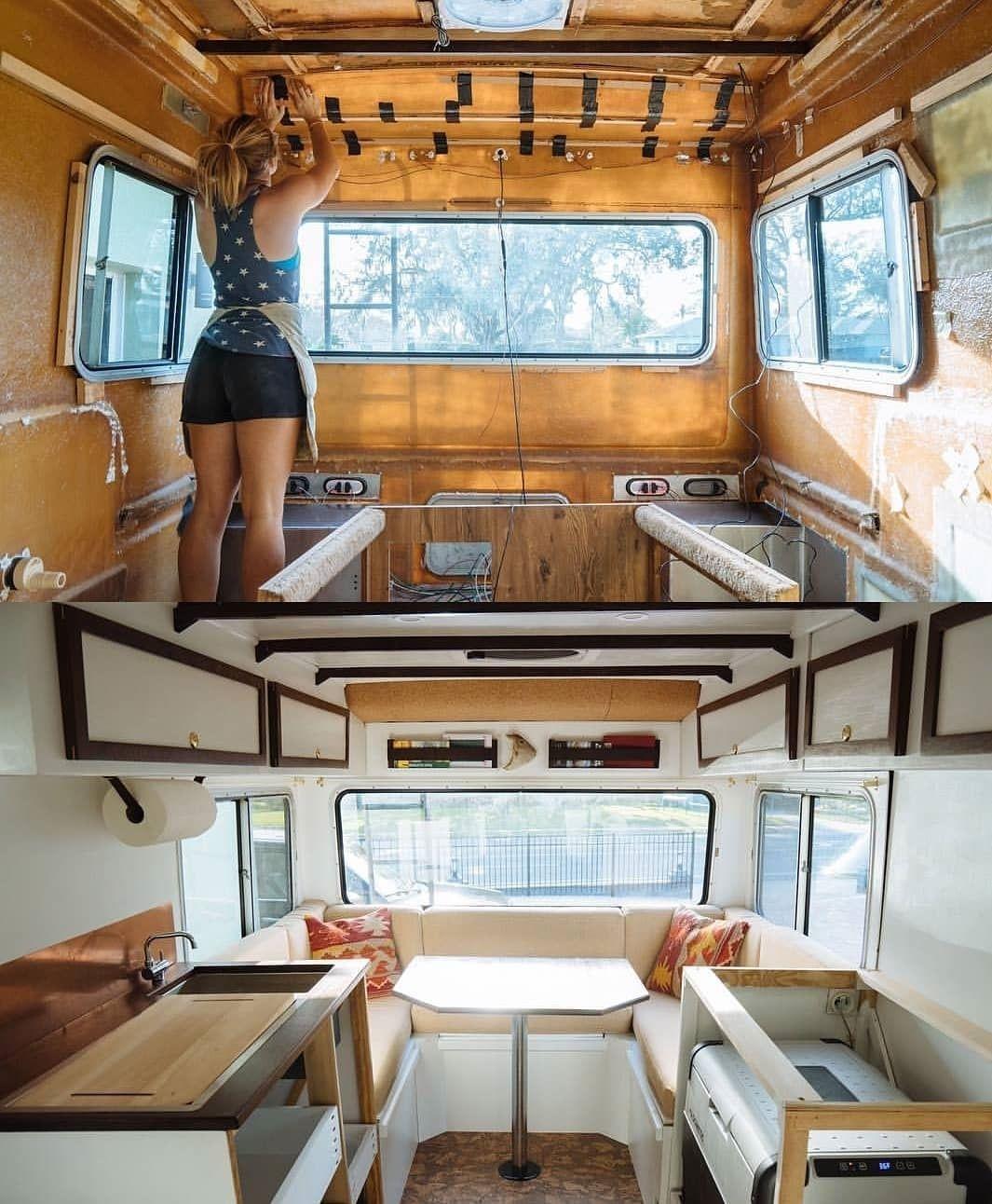 Visit our comprehensive library for step-by-step repairs guides and pro maintenance tips.
After the cleaning up, then comes installing and finishing the walls, the floors and the ceiling, plus assembling the kitchen counter, putting in the sink and building or installing the bed platform. 
READ MORE
The basics 1: Power
Power Inverter
Needless to say, a power inverter is an absolute essential. If you don't know which one to get, grab the Bestek 300W, a favourite by van campers. It only costs $30 and receives an overall 4.5 score from almost 7,000 reviews on Amazon.
Portable Charger
A reliable choice for long trips is Anker's PowerCore 20100mAh portable charger, which costs $49. This ultra high capacity power bank is perfect for charging your mobile phones, laptops and ipads. There are also many other cheaper but high quality options. 
Go green with bigger budgets: Solar panels
Solar panels have become increasingly common for full-time RV-ers, and you can consider this green option too for your van. You will most likely need only 1 to 2 panels on the roof, which will cost between $80 to $200 for one panel, depending on the size and quality. 
Although this upfront cost is not small, it will save you much more in the long term. If you travel in the summer or in sunny places, solar energy might be all you need.
READ MORE
The basics 2: Lighting  
Since you would only need to light a small space, you can do well with some battery-powered push lights, solar powered lights and if you want something cute and romantic, grab some LED powered fairy lights for amazing Instagram photos. 
The basics 3: Cooling & Heating
USB fan or chargeable fan
If you travel in mild weather, a USB fan at night right next to your bed might be all you need to stay cool all night. Otherwise, choose among a wide variety of compact and affordable chargeable fans available on the market for a more heavy-duty fan.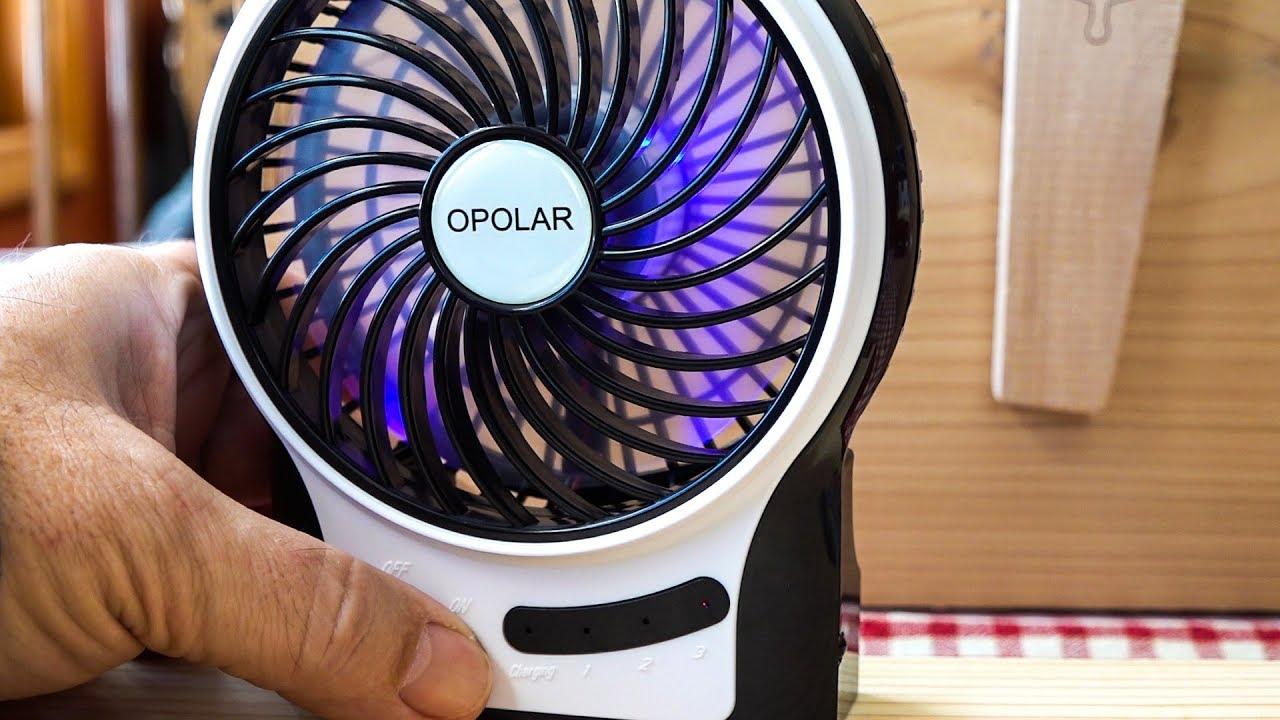 Compact heater
Since a van is tiny, it gets heated up pretty quickly, so you won't need a super expensive, heavy-duty heater. Opt for one that is reliable, compact and easy to store away. A pro tips on cheap and effective heating in cooler weather is to use Reflectix.
Reflectix
Reflectix is a reflective roll used to cover the windows of your van. When heat travels to these rolls, it will bounce back, thereby heat is trapped inside the van without much escaping. These rolls typically sell for $30-$40 per piece. 
By the same mechanism, Reflectix also keeps cool air inside your van as well, thus it is a super handy accessory all year round.
Van life 101: Pro storage hacks
Maximize your space with these smart vertical storage pro tips:
Fold-up table
These are boards that can be fold up on the wall, a smart way to get the most out of your living space.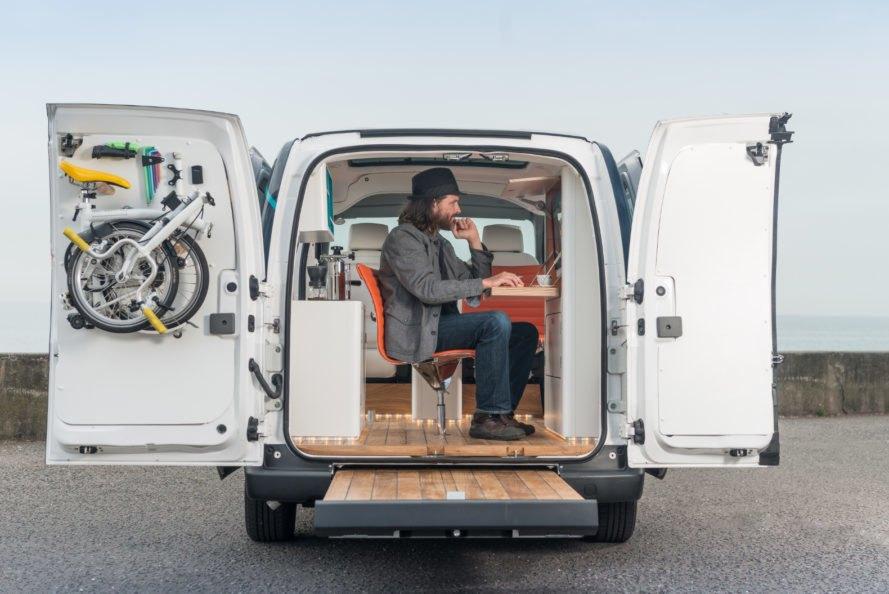 Dining space
Drawers like this allows outdoor dining for a more complete van travel experience and more living space inside the van.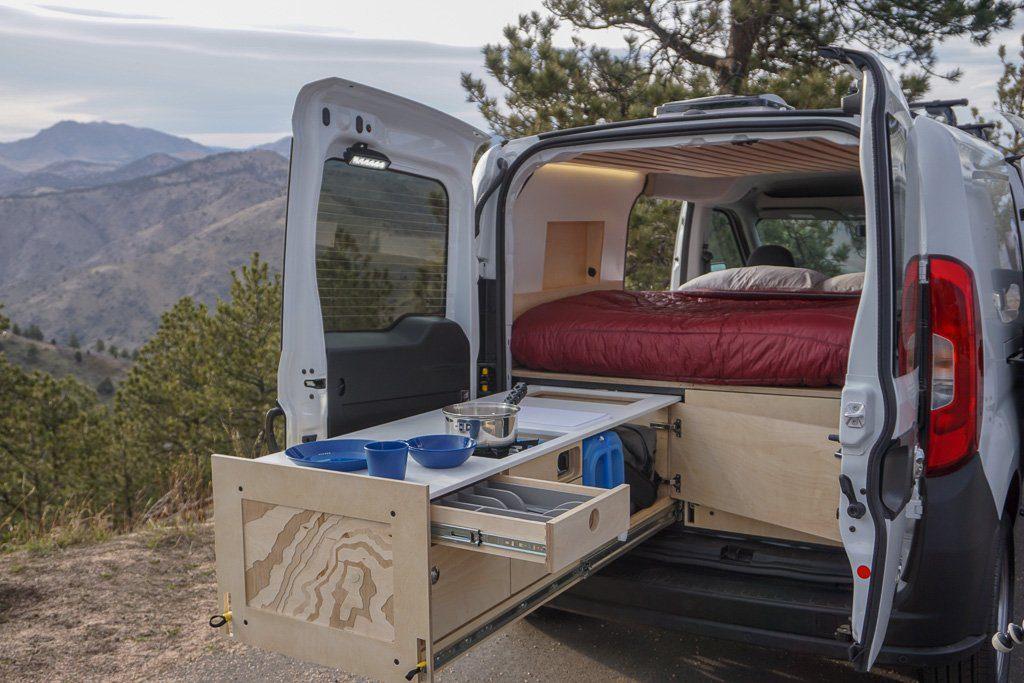 Hammocks for fruits and vegetables (plus hooks)
You can make some DIY nets or hammocks to hang your fruits and vegetables in the kitchen area. This will prevent your fresh produce from getting bruised with all that motion and will save you space on the kitchen counter top. 
Drawers underneath the bed
If you build your own bed platform, the best use of it is to build drawers for the space underneath. Equipping these drawers with collapsible underwear organizers and drawers dividers will help you stay organized and maximize space saving.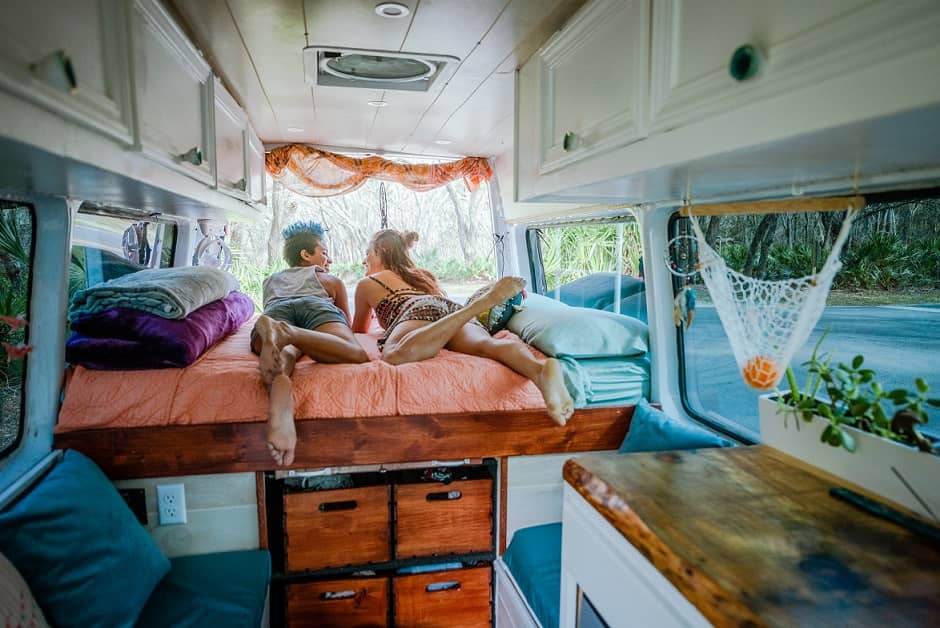 Stacking-cube shelves
You can simply buy or build a shelf of an optimal shape and size to store as many things as you need, or better yet, grab some stacking-cube shelves from Amazon. 
This type of shelves consists of square solid plastic panels or grid wire panels and connectors to attach them together. This smart and flexible organizer allows you to customize it to make different shapes and sizes to better fit your van and allows for easy rearrangement. 
Each cube alone can withstand a weight of 5kg. Many buyers have used this cube shelf for books, which get really heavy, without any problem. 
The major brands for this stack cube organizer are SONGMICS and Whitmor. You can get a six-cube unit for $25, a nine-cube unit for $40 or a twelve-cube unit for over $55. 
Behind-the-door organizers 
To avoid annoying rattling and breaking plus easy access and clean kitchen counter,  it's a great idea to store all your cooking tools and ingredients in a hanging behind-the-door organizer. 
Closet organizers 
A durable, heavy-duty hanging shelf for your clothes and shoes would cost under $30. If you store your shoes down low, collapsible divided organizers would be handy. 
Multi-purpose furniture
A piece of furniture that can double as another thing is ideal for a van's tiny space. A representative example is a storage stool: a stool with a "lid" which covers a storage unit and can also be used as a low coffee table.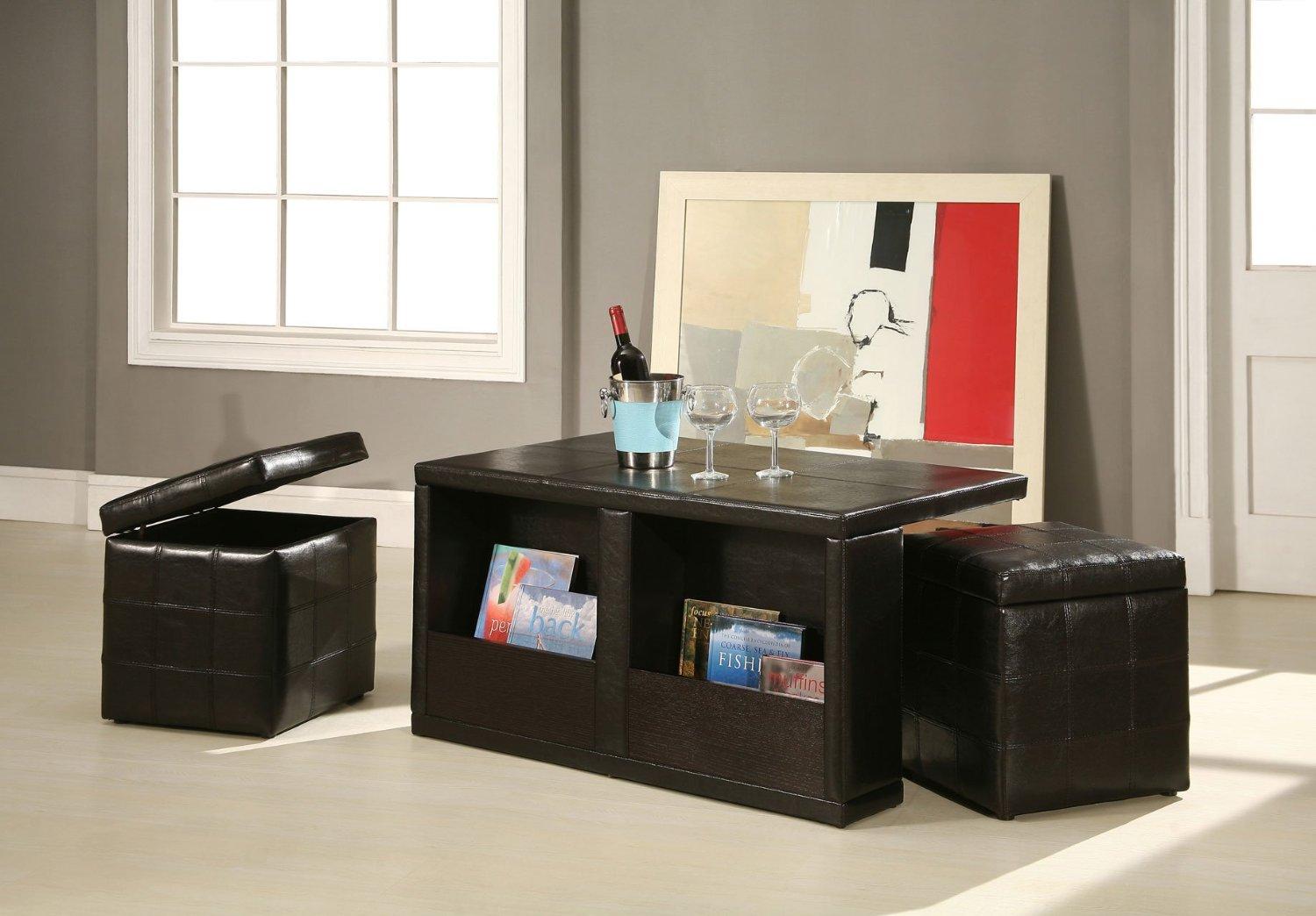 For open storage, this version can also be used as a stool and a table or stacked up to form or taller shelf.
Essential items for a livable van
Despite the limited space, you can afford a certain level of comfort and make your van a livable, cozy space like a second home. The top must-haves include:
Camper van kitchen sink

Litter bin

Small fridge

Tableware 

Cooking utensils

Cooking spices

Storage organizers: collapsible hanging shelves, storage cubes or trays.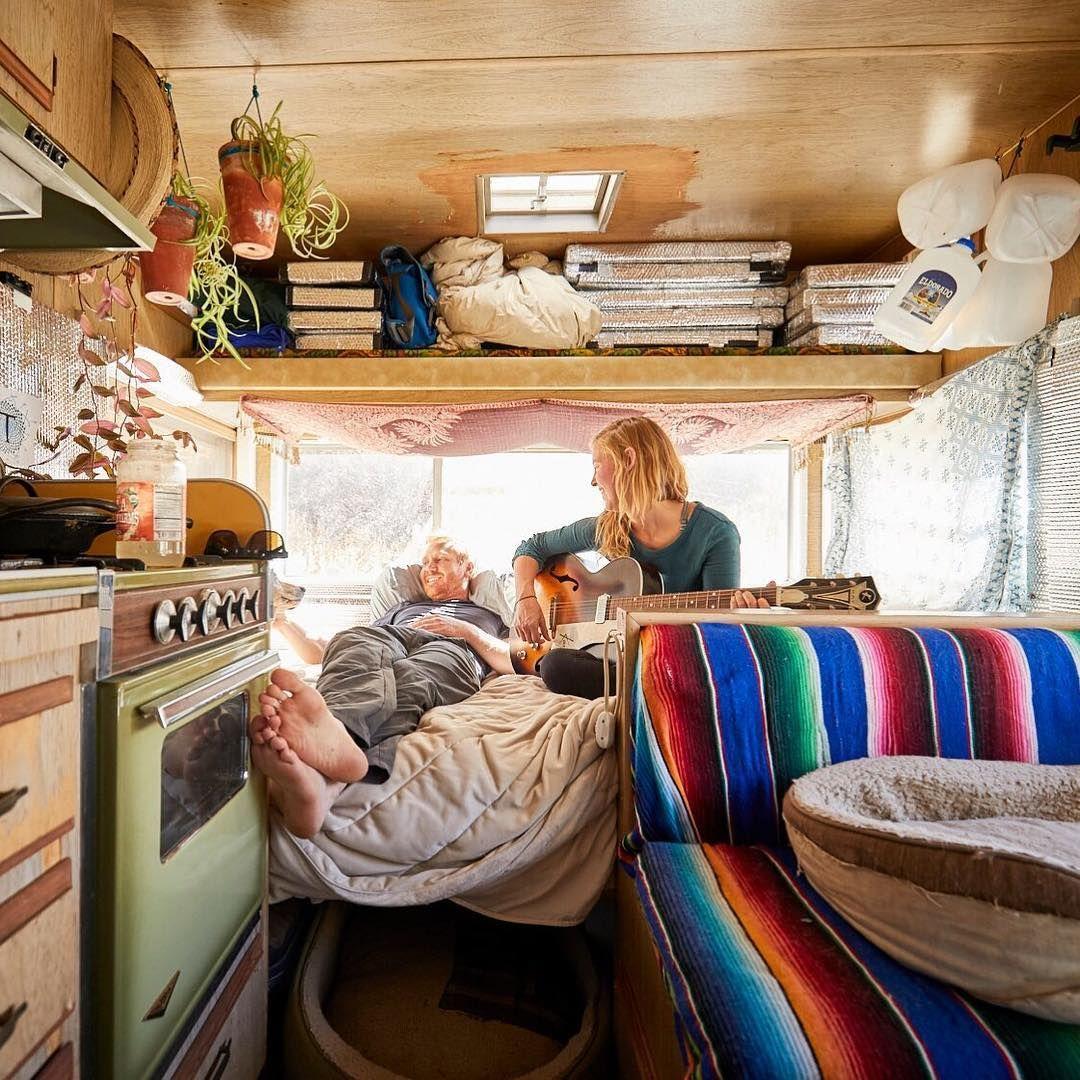 Apart from the essentials, the following suggestions are wise investments that will give you comfort while you're on the road:
Hand-held vacuum
You might not need one for shorter trips, however if you're planning for something over 3 weeks, you will find your van a dirty mess pretty quickly. Shop among the many compact, lightweight and reliable best-seller hand-held vacuums on Amazon for only $25 to under $40. 
Fridge organizers
Getting some organizers for your fridge would prevent rattling and things knocked over as well as maximizing space.
Multi-functional cooker
Save space by getting 7 kitchen appliances all in 1: pressure cooker, slow cooker, rice cooker, steamer, sauté, yogurt maker, and warmer. The most popular option is arguably the Instant Pot Duo Mini 7-in-1 Electric, which costs $60.
Coffee maker
Why give up on a freshly brewed cup of coffee in the morning just because you're on the road? 
You can easily get a stove-top coffee maker for under $25 that offers at least 6-cup capacity, durable cast aluminum design and also includes 1 replacement filter plus 3 replacement gaskets. There are also plenty of options for programmable coffee makers with fast brewing feature and stainless steel design for under $40.
Plate protector
Towing on bumpy roads can cause annoying rattling and worse, your cutlery can fall off the shelves and brake. There is a handy solution: a silicone cutlery protector like Camco Stack-A-Plate, which costs $10 for a pack of 2.
Do not get disheartened by big-budget van remodeling projects. You can live the van life with a small budget too.
Now that you know how to remodel a van into a mobile tiny home, start hunting for a good van, start on your shopping list and set out a plan for this fun and fulfilling project.