How to Keep Car Clean with Kids in the Backseat
Last updated
May 19, 2021
0 comments
If you have a family with kids, your car will inevitably get dirty. Muddy shoes and spilled milk are just some of the things that will make your car look like it's been through a tornado. With kids, it's nearly impossible to keep up with all the messes they create on their way out for soccer practice or playdates. But knowing how to keep car clean with kids may help. The trick is to keep the mess contained and not let it pile up.
How to Keep Car Clean with Kids: 7 Effective Tips
Following these 7 tips will help you keep the mess at a minimum and get rid of the dirt before it sets in.
Cover shoes with plastic bags.
To keep the dirt and spills off your car seat, use a plastic bag over your child's shoe to catch all their little pieces of debris. If you live in an area with snow or ice on the ground, this trick will also help avoid slipping hazards for adults who are driving as well.
Wipe spills immediately.
For milk and juice that has been spilled inside the vehicle, wipe it up right away before anything else can get mixed into it. The sooner you clean up messes while they're still fresh, the easier they are to take care of. Delaying will leave you stuck with a sticky spot for days.
Clear the backseats after every trip.
Keep the car clean with kids by making sure no loose items are left in the backseat. This includes toys, books, or any snacks that have been dropped on the floor of your vehicle. Don't forget to look under the seats too.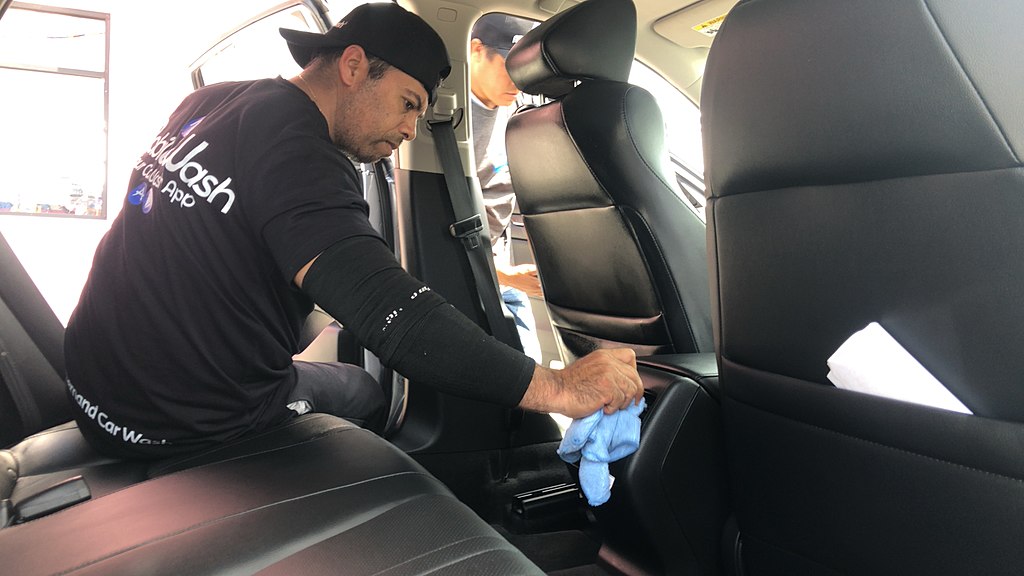 Ban small cups.
To avoid spills at all (which is especially helpful when driving), replace small cups or drinks with sippy cups or straws as soon as possible if it's appropriate for your child's age group. Straws also help kids drink without needing to use their hands which can lead to spills.
Use seat protection.
It's also a good idea to use car seat covers for the backseat. A cover is designed to protect your car's upholstery from children. These protective covers are water-resistant, so the seats will be safe from all types of food spills and beverages.
Contain the trash.
Keep some extra bags in the car to collect the garbage. Even if there is a trash can, use a bag there, so you can easily toss all the trash out in a roadside garbage can.
SEE MORE
Keep cleaning items handy.
Keep some paper towels and your favorite household cleaner at hand. Spray down any stains, then use damp paper towels to wipe them away. It's important to remember not to scrub too hard, as it may cause scratches in the fabric seat coverings.
Conclusion
Keeping your car neat when children are around isn't as difficult as one might think. As long as you follow these tips for how to keep car clean with kids, you will find your way home with a neat and clean car.