How To Clean Car Seat Belts: The Start-To-Finish Guide
Last updated
Jan 05, 2021
0 comments
Almost seat belts are devices that get easily dirty, but are usually forgotten. Drivers normally make their seat belts dirty by sweats, food stains or coffee spills. In fact, a lot of people do not know how to clean seat belts; therefore, in this post, we will guide you how to do it.
How To Clean Seat Belts in 3 Simple Steps
Necessary items
Hand clamp
Scrub pad
Small soft brush
Terry towel
Fabric cleaner
All-purpose cleaner
White vinegar
Dish soap
Plastic cup
Stiff bristled brush
Steps To Wash Car Seat Belt
You may be surprised to learn that cleaning seat belts isn't extremely difficult. Once you gather all of those necessary things, you are ready to start cleaning by following the simple stages below.
Step 1: Pull And Stabilize The Belt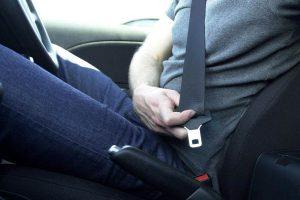 Gently pull the seat belt most the way out of the retractor to find the mold and the sources of stinky odors. The belt should be pulled forward until it can not go any further so drivers can wash it completely. Use a metal clamp to prevent the belt from retracting back into the spool while you're working on it.
Step 2: Use The Cleaning Liquid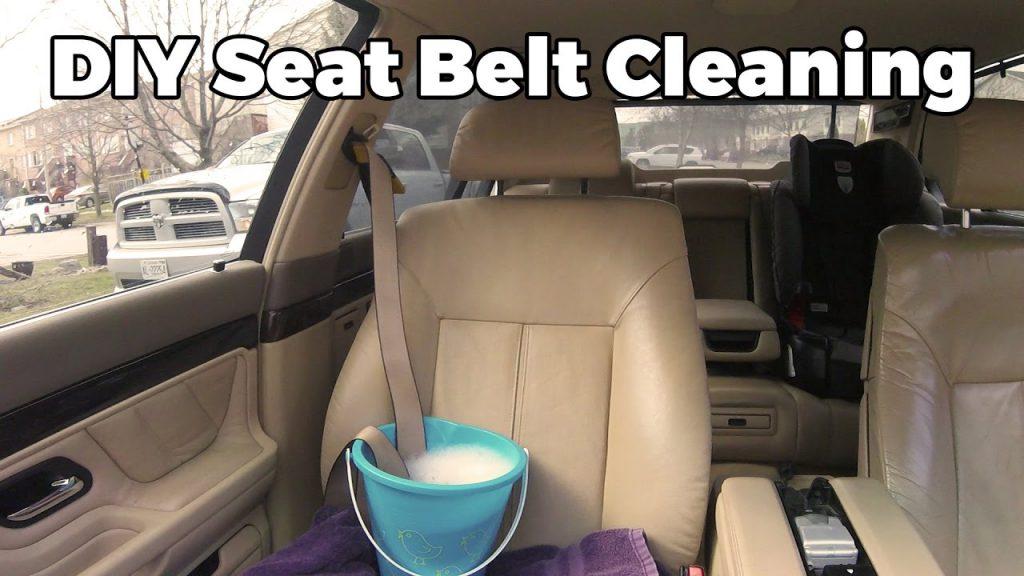 With Normal Stain
Next, use car seat belt cleaner to remove the dirt. Lightly spray fabric cleaner on the fibers and scrub with a medium to stiff bristle brush and avoid circles by rubbing up and down. Most stains can be cleaned by all-purpose cleaner which is safe to use not only on belts but also for car owners health.
With Stubborn Stain
Drivers are recommended to create the mixture by filling a cup of warm water and adding 3 spoons of all-purpose clearer. Expert car owners usually create this cleaning mixture for difficult stains. Use the minimum amount of cleaner and liquid necessary to remove the stain and to avoid over soaking or spreading the discoloration.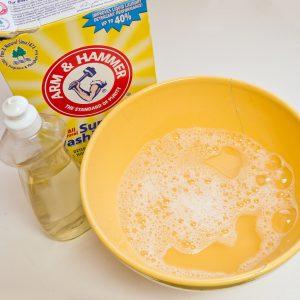 SEE MORE:
With Nasty Mold And Odors
In order to create the wonderful mixture, car owners can follow this recipe: Non-bleach dish soap, warm water and vinegar. Mix 1 tablespoon of dish soap into a cup of warm water, then add about 30 ml of vinegar. It is advisable to stir the mixture gently until it fully combined.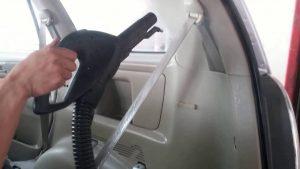 Then, gently scrub the webbing. Vinegar is great at killing smells and is a natural antibacterial agent to minimize future mold issues. If you have access to a steam machine, spray fabric cleaner on the belt and blast the webbing with pressurized steam to blow dirt away and kill germs. Steam is also helpful at minimizing the amount of moisture used and subsequently the time required to dry.
Step 3: Gently Scrub The Belt
One of the most powerful cleaning tools of car owners is the stiff-bristle brush. The brush can be use to bring the seat belt back to its tip top condition. Car owners should scrub from bottom to the top to avoid wearing out the threads of the belts. Remember to use the soft brush and not move the brush in circle movement.
Use the minimum amount of cleaner and liquid necessary to remove the stain and to avoid over soaking or spreading the discoloration. By doing this, the nasty stains and mold will be removed completely.
After that, using the microfiber towel to remove moisture is also recommended.
Step 4: Let The Belt Dry
Lastly, dry with a cloth towel by squeezing the belt between your hands and running up and down the fibers, avoid damaging the thread of the belts. The belts must be dry before pulling and retracting to avoid growing must inside.
It usually takes a night or more for the belts to be dry completely. If the belt is retracted and retains moisture mold and bacteria will grow within the spool, so give enough time to air out thoroughly.
>>Finding cheap used cars from reliable Japanese sellers? Click here <<                  
To know more about cleaning seat belts, see the video below:
In conclusion
We hope that you find the detail and helpful answer for the question how to clean seat belts. Moreover, you can browse online to find the best maintenance tips to get more information about car seat belts cleaning.