How to Clean 5 Different Types of Steering Wheel
As a driver, nothing can be more terrifying than holding a nasty steering wheel. In driving process, the wheel will be covered with grease, dirt, numerous types of stains and God knows what else. Besides from the dirtiness, a slippery steering wheel can also affect driver's accuracy, which cause terrible accidents. To help you know how to clean steering wheel, let's check out this article.
How To Clean Steering Wheel And Make It Shine Again
Steering wheel, without a doubt, needs a lot of attention from car owners. This car part get dirty easily and can be noticed overtime. Not to mention, with different steering wheels type, there are different ways of cleaning. Here are some methods to make your wheel shining again.
Check out this video to know how to clean steering wheel procedure:
1. For Hard Plastic Type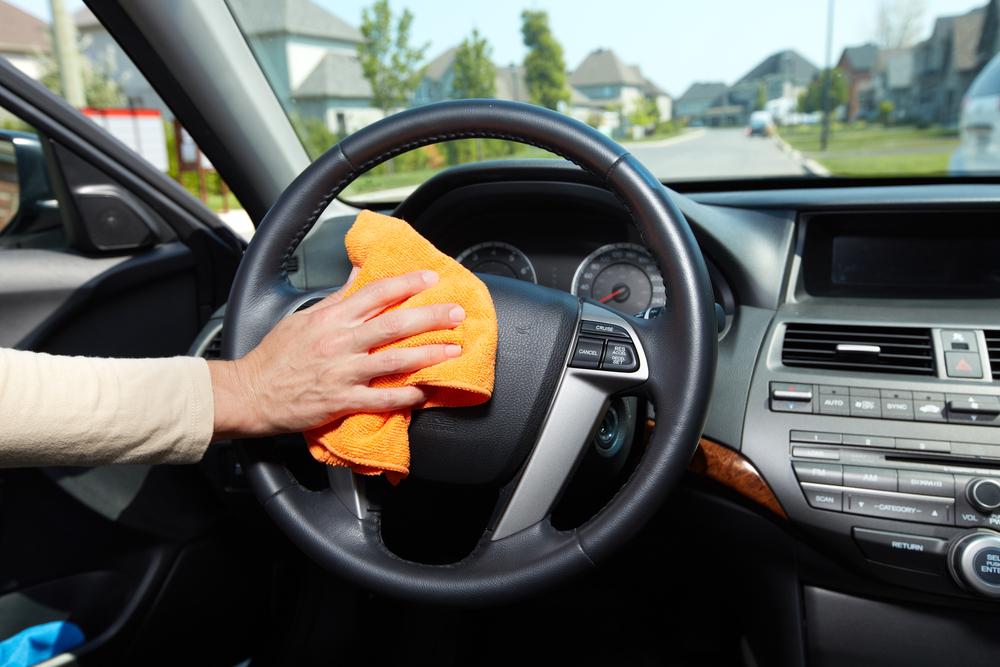 It is surprisingly easy to clean steering wheel made from hard plastic. In order to perform this car life hack, all drivers need are soap, water and a dry towel: Clean the wheel by soap carefully, then wash it and use towel to dry the wheel. It is recommended to use the water spray for controlling the amount of liquid.
2. For Natural Wood Type
>> Find a second-hand car from Japan at best deal here <<
According to auto experts: "The natural wood steering wheel is easy to be cracked, so doing steering wheel cleaning for this type usually is not recommended". However, there are many tricks to clean this type of wheel without leaving any scar on the surface, and one of them is to use natural steering wheel cleaner for wood such as wood polish products. These product not only make the wheel clearer and prettier but also protect the wood grains.
3. For Imitation Leather Type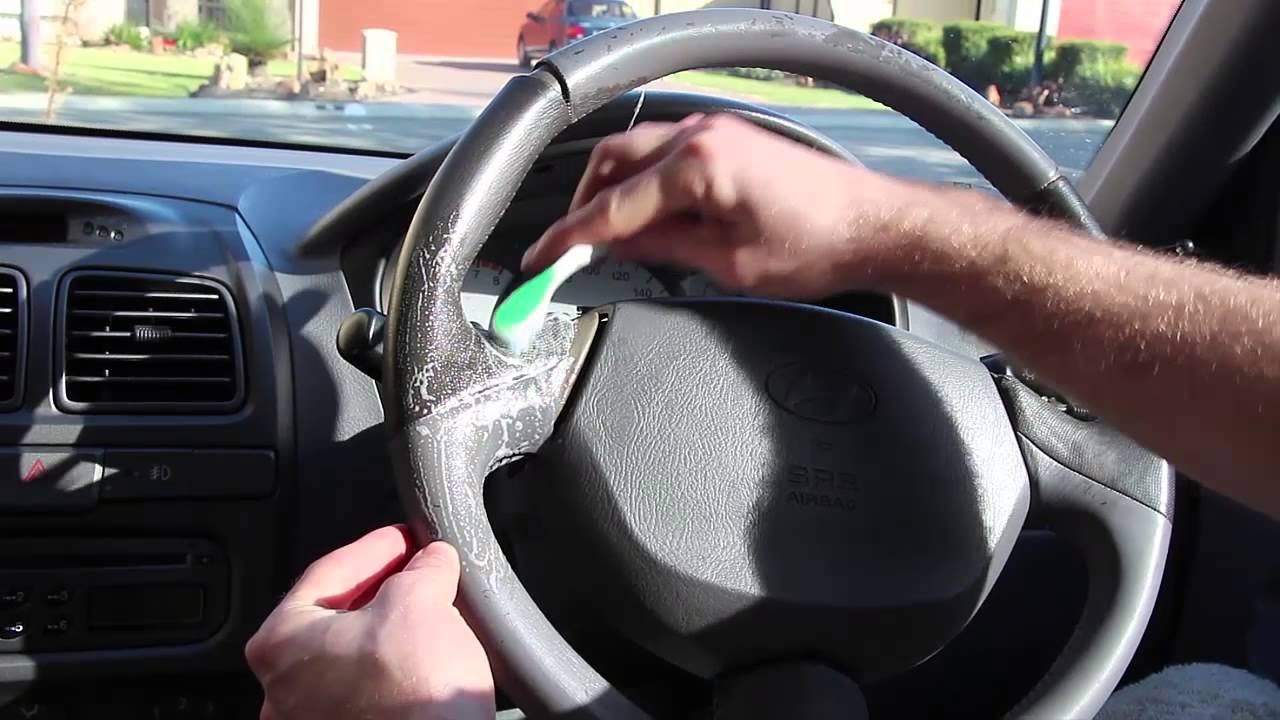 This type of material is also called fake leather, synthetic leather or PVC plastic. Imitation leather are very smooth and even stronger than real leather, so you can clean the wheels by regular cleaning products and water. Remember to dry it by a clean towel afterward.
         SEE MORE:
4. For Synthetic Resins Type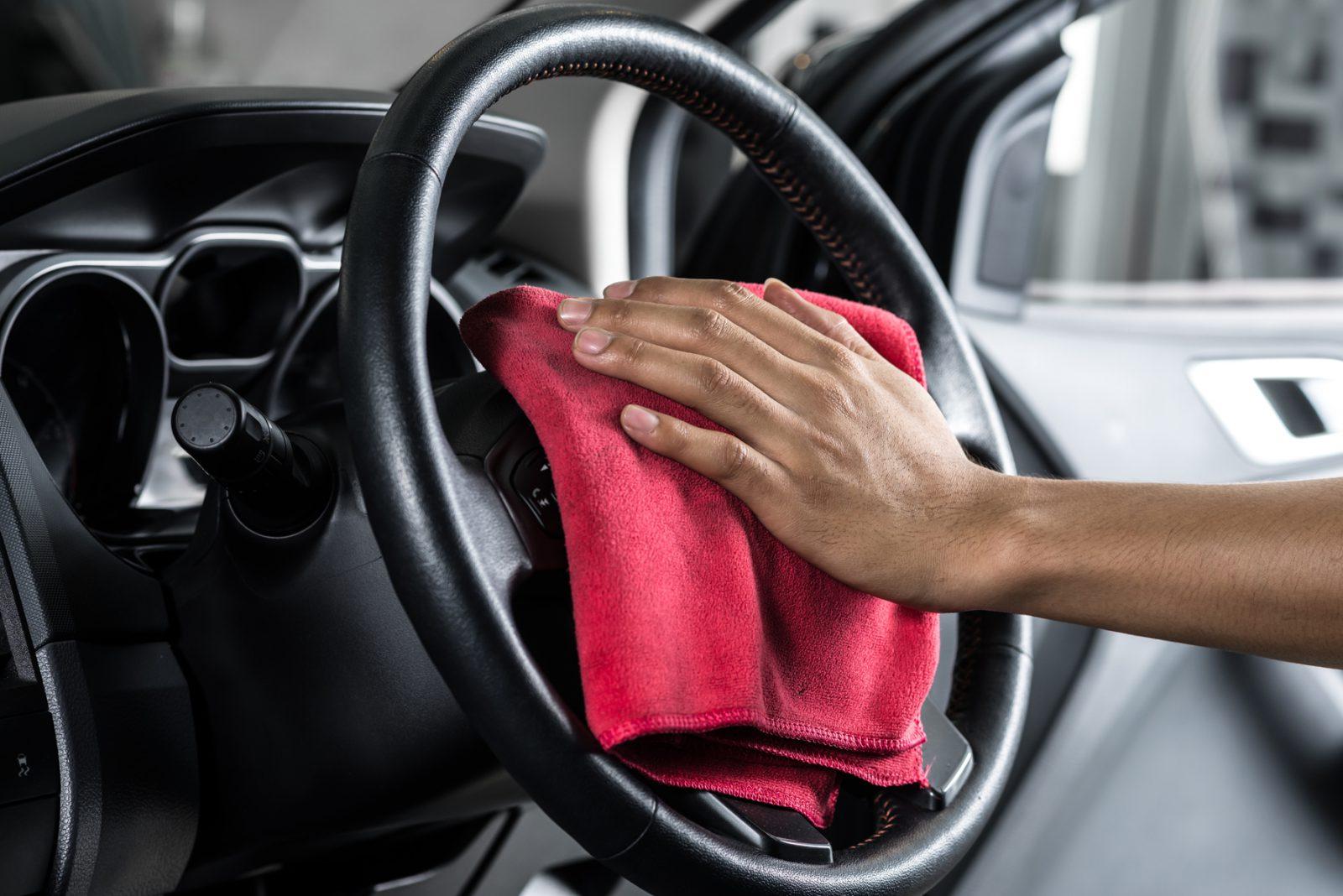 Vehicle mechanics are very thoughtful when covering a polished paint on top of this type of wheel for protection. To make this barrier back to tip top stage, you can wash by water and normal soap. However, you must know that this paint is different comparing with car furniture paint. For that reason, make sure to never use polish products since they makes the wheel very slippery. And believe me, these products do not come out of your synthetic resins wheel easily!
5. For Leather Type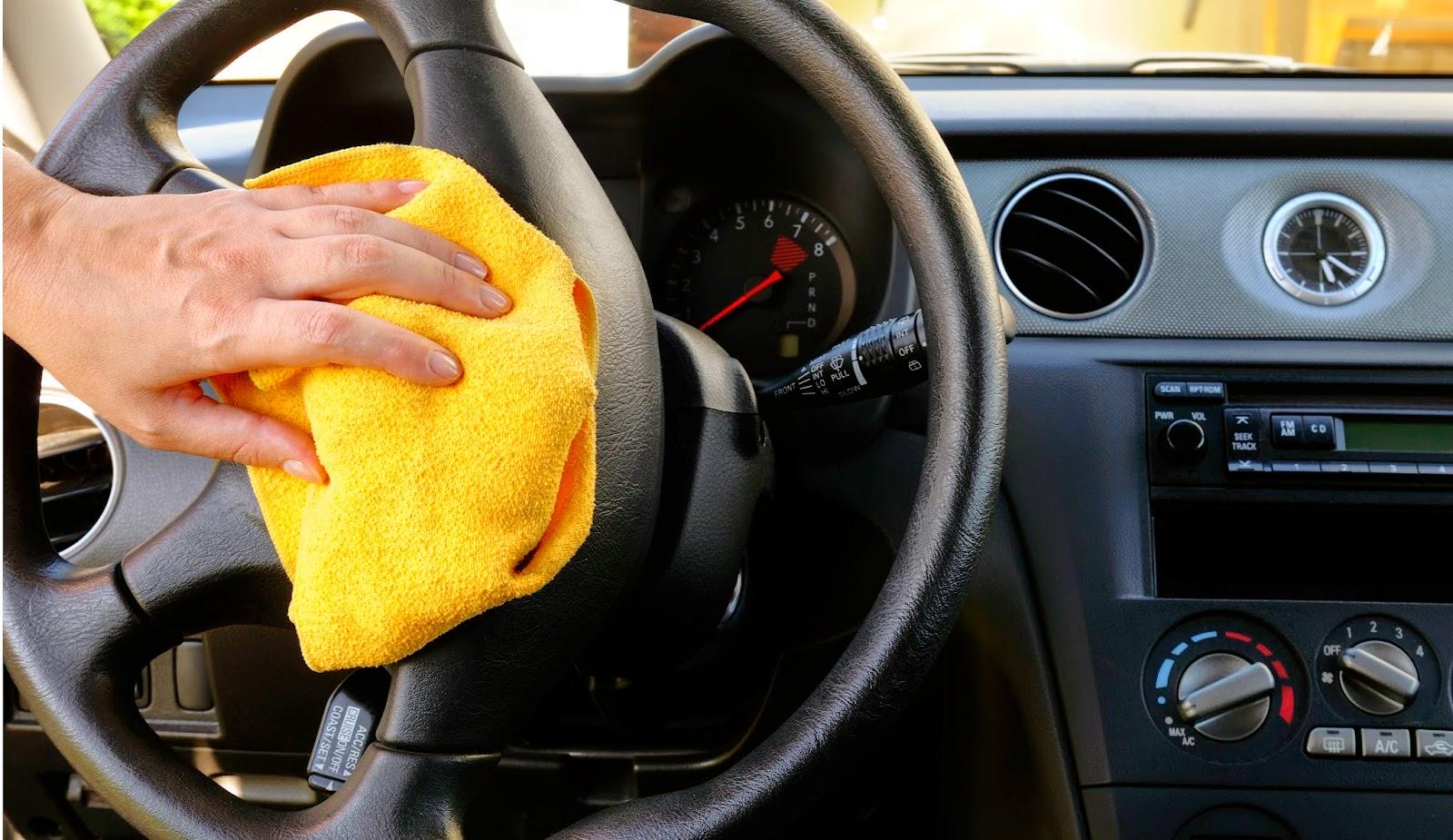 Many car owners have thought that cleaning leather steering wheels is too hard and need more carefulness. Actually cleaning a steering wheel made by real leather is quite simple. Here is the guide to help you know how to clean leather steering wheel. First of all, you need to use leather cleaner, washing products and separated dry products. Shake the cleaner before spraying, then cover all corner of the wheel. After waiting for 3 minutes, drivers can wipe the cleaner along with embed dirt by a damp and apply special dry products for leather.
Most of the leather steering wheels are very easy to be scratched or even worn away, so don't be too aggressive !
Watch the video below to know how to clean leather steering wheel by using chemical guys leather serum:
Hopefully after reading this article, you will get a deep knowledge about how to clean steering wheel and can do this work by yourself. If you have any question about this topic or want to know any car maintenance tips, don't hesitate to leave us a comment in the box below, we will answer for you.