Extending A Garage: Everything You Need To Know
Last updated
Aug 31, 2022
0 comments
If a garage extension comes to your mind, there are some things you need to know, like how much a garage extension task may cost and ways you can extend it optimally and productively. Extending a garage is a big task, but the results are well worth it. If you don't know where to start, read our guide on car garage extensions below to do a great job renovating your home and organizing your items.
Benefits of Extending A Garage
Currently, cars as a means of transportation are becoming more popular, along with the demand for parking spaces. Many car-owning families, including you, will want to design and build standard parking spaces to ensure the safety of their properties instead of public parking areas. And that parking space is a car garage. A garage is an essential area of every family.
However, it is not all about keeping your vehicle protected from outdoor conditions. Some car owners like to have extra storage space for their belongings. Others prefer to have a dedicated room for their DIY hobby.
Extending a garage can help you take advantage of the following benefits.
Exclusive parking space
If you want to have your own parking space, consider extending the garage. No need to pay extra to rent a parking space. This kind of investment will help you save money in the long term.
Protect your car
A car is a significant investment, so you want to protect it. Bad weather or other outdoor threats can damage your vehicle and cost you extra. Being well protected for your vehicle in an enclosed space will give you peace of mind by reducing unnecessary wear and tear.
Lower premiums
Insurance plans come with different premiums, depending on several factors. Keeping your car in the garage is considered less risky, as it is not directly damaged by weather and theft. This will give you lower premiums, saving you money.
Extra space
If your home lacks storage space, you need a few more square meters for your belongings. Store your garden equipment in the garage and protect it from theft. Moreover, people tend to turn the large garage into a space for hobbies. Whether you want a home gym, band ground, playroom, or teen hangout, consider a garage extension.
The standard size of the indoor car garage area
The standard indoor car garage size will make parking more convenient and easier. Therefore, drivers should measure and consider carefully building a garage within an appropriate area.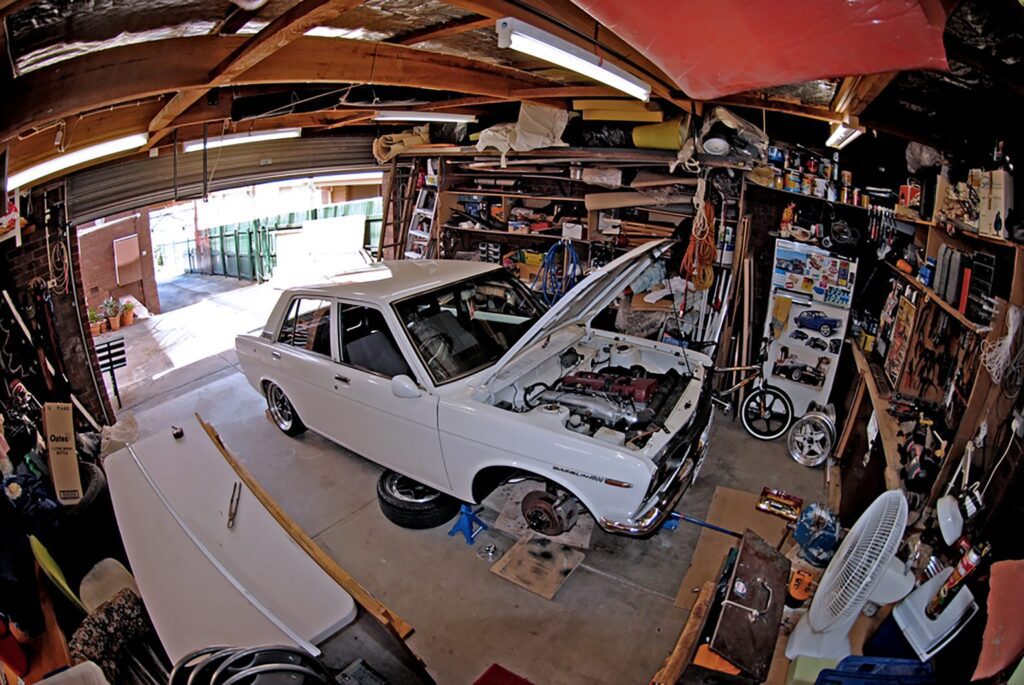 The construction of an indoor garage will base on many factors, such as the number of cars in the garage or the house's total area. With a limited area townhouse, the size calculation of the garage needs to be detailed.
Therefore, one standard-sized garage extension process will save time, effort, and cost and be suitable for the area of ​​the house. The location of the garage also needs to be convenient for moving vehicles. Moreover, car garages should be located at the main exit and the aisles should not be curvy or have turns or hidden corners.
Here are the standard indoor garage sizes for your reference:
Minimum length x width 5 x 3 m: This is the standard 4-seat garage size (smallest).
Minimum height 2m: With this size, the car moving inside will not touch the ceiling.
The distance between the vehicle and the rear wall is at least 25cm: Make sure that the backing car will not collide with the wall.
The distance between the car and the garage door is at least 40cm: Ensure the garage door opens and closes smoothly, without colliding with the car.
The minimum distance between vehicles is 25cm: Ensure convenience and safety for parking or taking out the car from the garage.
Extending A Garage: Everything You Need To Know
After knowing the necessary and appropriate parameters to build or expand a car garage, below are some information you may find helpful about this project.
Note that each project's extending garage is different in terms of requirements, design, and cost. However, what we aim for will always be the convenience and suitability of the garage and the owner. We will always be the ones to reap the benefits of a convenient, friendly garage, not treat it as something to flaunt or stuff things or junk.
Extend the garage to the length to have more room to work.
Do you often use the garage to make a workshop at home? When you extend the length of your garage, you will have more room to store tools and equipment.
>> See More: Must Have Tools for Garage: A Comprehensive List
Extend your garage to have room for more cars.
Parking is a necessary space for every home, especially when you buy more cars. Convert your one-car garage to a two-car garage, or expand the garage a bit for more parking space. A small extension in the garage can allow you to add bicycles and outdoor gear.
Raise the garage ceiling height to accommodate larger vehicles.
An average garage is suitable for basic vehicles such as sedans and SUVs but is not tall enough to park a trailer or an RV. The higher garage ceiling also makes it easier for you to raise the car when repairing.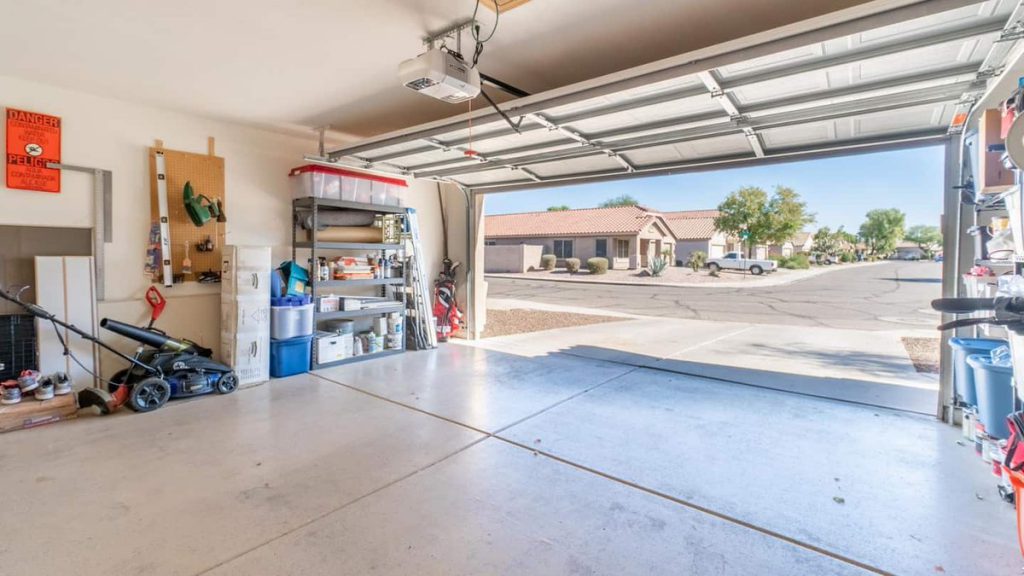 Can I build more floors above the garage?
You can, but this requires design and construction work. First, you'll need to hire an engineer to survey your garage's current condition – they'll let you know if the garage foundation and frame can withstand the extra floor. Next, you will ask the contractor to survey and strengthen the foundation if necessary, then hire a worker to complete the work. They can ensure the construction meets safety standards.
For example, your garage may need an extra layer of plaster to cover the walls and ceiling when adding more.
Can I turn my garage into a living area?
Yes, you can completely turn the garage into a living space. You can convert your garage into a studio or home gym. Many people even convert garages into a home office, playroom, or open kitchen. You can also convert the garage into a crafting or relaxing area.
What kind of door can you consider for your garage?
There is an extensive range of garage doors to choose from to ensure your garage is under completion status. Whether you need something simple and cheap, insulating and sturdy, or something in between, you can guarantee to find something perfectly fitting.
Here are some potential options and their benefits to consider, including:
Roller doors – compact and space-saving, enabling an easy drive-through when parking.
Sectional doors – maximize the entrance width and have insulating qualities.
Up and over garage doors – strong, secure, and cost-effective.
GRP garage doors – come in diverse finishes to match your home's exterior, offering luxury without maintenance.
Swing garage doors – easy access, convenient for personal use when the garage is empty.
Steel garage doors – canopy or retractable, depending on your budget, and are available in many colors and styles.
Timber doors – high-qualified timber doors will perfectly compliment your large brick garage. The door offers excellent insulation, ideal for multi-purpose garages.
Acrylonitrile Butadiene Styrene garage doors (plastic doors) – come in a variety of finishes and adornments with standard finger pull handles.
Made-to-measure garage doors – whatever your budget you can have a door tailor-made, so the material, functionality, and size are up to you.
Automated/electric garage doors – if you're looking for quick and easy access to your garage, an automated or electric door is just what you need. With just a button push, you can drive straight in to park the car in comfort or open up your garage when the weather is enjoyable.
Do I need a garage extension permit?
You may need to ask for permission, but this depends on where you live. You should ask the relevant local government agency what types of permits are required – each province, city, and country has its planning requirements.
Make an appointment to go there and let them know about the project you are planning to do. They will tell you the types of building and planning permits you need and provide an application form for you to fill out.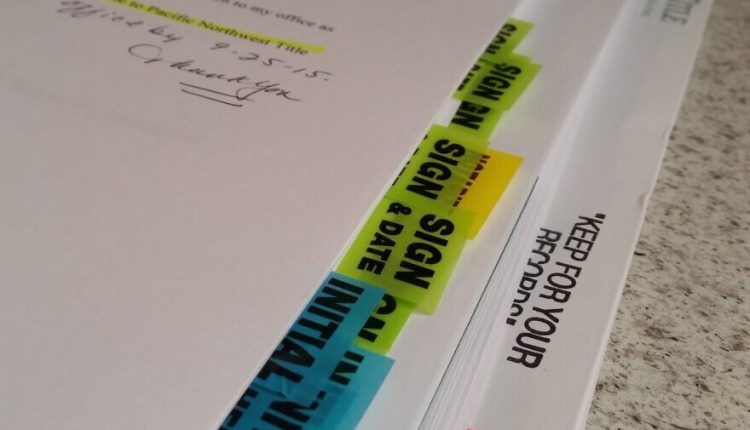 How close can the extension be to my land boundary?
Ask your local authority for specifics. Planning requirements are not the same everywhere, and your building needs to meet the requirements of where you live. Go to your local government office, the staff there can tell you what is allowed and not allowed.
If you live in California, USA, you can extend your home up to 3 meters from the backyard boundary line, as long as the extension does not take up more than 30% of the backyard area.
Can I do the garage extension work myself?
Technically it is possible, but this is not a good idea. Garage expansion is a job that requires knowledge of engineering and construction. Unless you have a lot of experience in construction, it is best to hire someone with expertise.
How much is extending a garage cost?
The average cost of a garage extension is about $12,000.
Construction costs include materials and labor. Some materials like bricks and iron are much more expensive than other building materials like wood. In addition, larger projects, such as converting a one-car garage into a two-car garage, will take longer and will cost more than a small project. You should research the different quotes online before signing a contract with a contractor. Construction costs will be higher if you hire construction industry professionals.
If you plan to expand and convert your garage into another space, you may also need to hire other professionals such as carpenters and electricians. For larger projects, such as floors, you may have to hire an architect to draw up blueprints.
How long does it take to build a garage?
It usually takes 1-2 weeks or more to build and organize a garage. This time depends on the extension being made and the materials used. You should ask the building contractor for an estimate before doing so. For example, building a brick garage will take longer than pouring concrete.
Tell your neighbors and make clear garage extension plans in advance before starting the project. Construction can be noisy, and you may not want to disturb people!
After arranging
Does the garage add value to your property?
Regardless of its size, a garage can have a positive impact on the value of your home. You can expect to receive around $18,000 to $31,000 for an enclosed garage if you sell any property. For a garage extension, real estate agents may recommend you equip double lock-up garages and add another bathroom. Sure, having a car these days means you can do more things, but adding a garage to your home can also increase its value.
If you are looking for ways to increase the value of your home, consider a garden-to-garage conversion, as they are in high demand these days. There is no doubt that such an extension would be expensive. But it will eventually add space for your convenience without providing a higher floor area that someone may not like. Extending your garage can give you plenty of extra room for a garage conversion project.
If you are planning to sell your home anytime soon, be sure to analyze the market to understand the needs and requirements of buyers. Some people like having extra storage space. Many people prefer to have an internal garage door to make accessing the garage easier from their house or add a home improvement like a new roof to increase the overall house value. So overall, extending a garage or decorative garden can make your home more appealing to interested buyers.
Notices When Calculating The Size And Location When Extending A Garage
Here are some notices you should take down and always keep close eyes before and during the garage extension process.
Ensure the correlation between the area of ​​​​the house and ​​​​the garage. Do not build a garage that is too large compared to the overall.
Choose a garage color that is in harmony with the house to ensure aesthetics.
Calculate the number of cars left in the garage to build a reasonable area.
Get the right direction to build the garage, be it the side or the back of the house to facilitate movement.
Choose suitable construction terrain, and avoid curvy or steep points. In the case of having to build a parking garage, the direction must avoid main roads to ensure safety when driving out of the garage.
Consider the need to equip the garage with suitable tools and arrange it logically.
Pay attention to the drainage system when extending a garage, limiting the situation of the garage being flooded in the rainy season.
Consider installing an additional ventilation fan system to support the process of exhausting toxic gasses, reducing the smell of gasoline.
Wrapping Up On Extending A Garage
Extending a garage can be both challenging and interesting considering the scope of the project you are working on this weekend. There are things to remember and things to enjoy during the whole process. Have fun with your upcoming garage project and take full advantage of the parking area in your everyday equipment arrangement.
For more car maintenance tips, visit Car From Japan today.