How to Detect Engine Speed Sensor Problems
An engine speed sensor, also known as vehicle speed sensor, retrieves and sends data to your car's computer system. A car speed sensor shows the car's engine spinning rate. The vehicle speed sensor does this by taking note of at what rate the crankshaft is spinning. If there are some engine speed sensor problems, it may lead to other difficulties in your car.
Most Common Signs of Engine Speed Sensor Problems
A defective car speed sensor may cause different problems. The signs of a defective vehicle speed sensor are same to some other engine problems, like bad throttle position sensor or faulty coil pack. Below we've gathered a list of some of the most common signs of a defective engine speed sensor.
Transmission revs goes higher before shifting gear
Late transmission overdrive and inability to go into that top gear
Harder than usual brakes during coasting
Speedometer works frantically or sometimes stops working altogether
When accelerating, the check engine light comes on sporadically and intermittently
The overdrive light goes 'On' or 'Off' for no apparent reason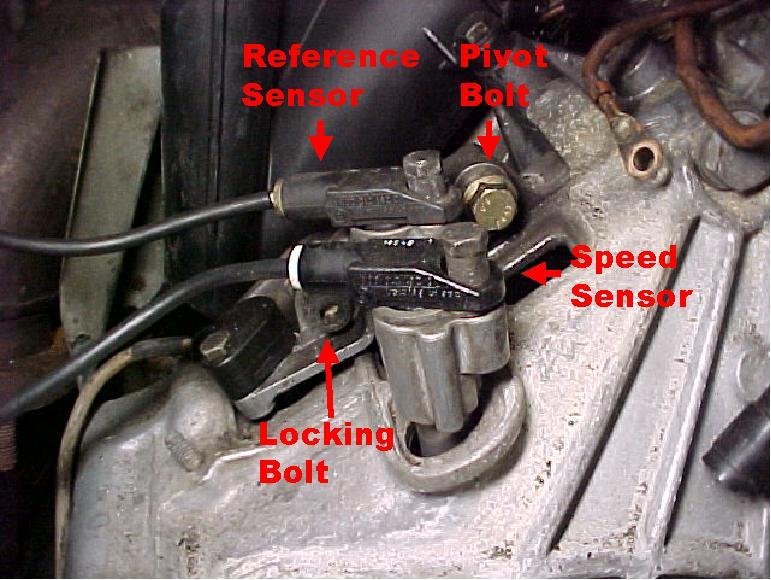 How to Look for Problems in the Vehicle Speed Sensor
If you notice any of the above-mentioned symptoms, you should have your car checked at a nearby auto repair shop. While the problems may be transmission related, run a complete computer diagnostic test at a repair shop, instead of directly taking your car to a specialty shop.
The Cost of Brake Drum Replacement