How to Make A Truck Louder? Ways to Make It Rumble as You Want
Last updated
Jan 25, 2021
0 comments
Either you want to turn some heads or want to flaunt to your neighbours your truck- well, these could be the possible reasons why anyone makes their truck louder. There could be another possibility of getting the best out of your vehicle. If you are aiming at the full potential of your vehicle, then this is the best thing to make it happen. So, the question is how to make a truck louder? After all, one must know what's happening in that market, be it in terms of price, quality, location, or maybe some other factor that affects your decision making.
It is better to consider these routes, in case, you too, are looking for some good ways to make your truck louder.
How to Make A Truck Louder? The Best We Can Suggest to You!
Well, first, you must know the two main ways to make your truck louder. The first one is to upgrade the air intake system to a bigger and better one. The other one is to update the factory exhaust system allowing more flow of exhaust fumes. No matter the option you choose, there are certain things that you must surely know before making your truck louder.
Know these routes before you move on to making your truck louder.
1. Turbocharging or Forced Induction
Pick the forced induction system, and you can make your truck louder. Some people might hate that whine, but others crave for it. Besides, the whine and loudness of the whine majorly rely on how to have set up this forced induction thing.
Moreover, when you are expecting a super aggressive sound, it is better to go for turbocharging. It can blow-off valves to enhance the audacity. But then this option is only for those who adore that aggressive sound. This was the first answer to how to make a truck louder.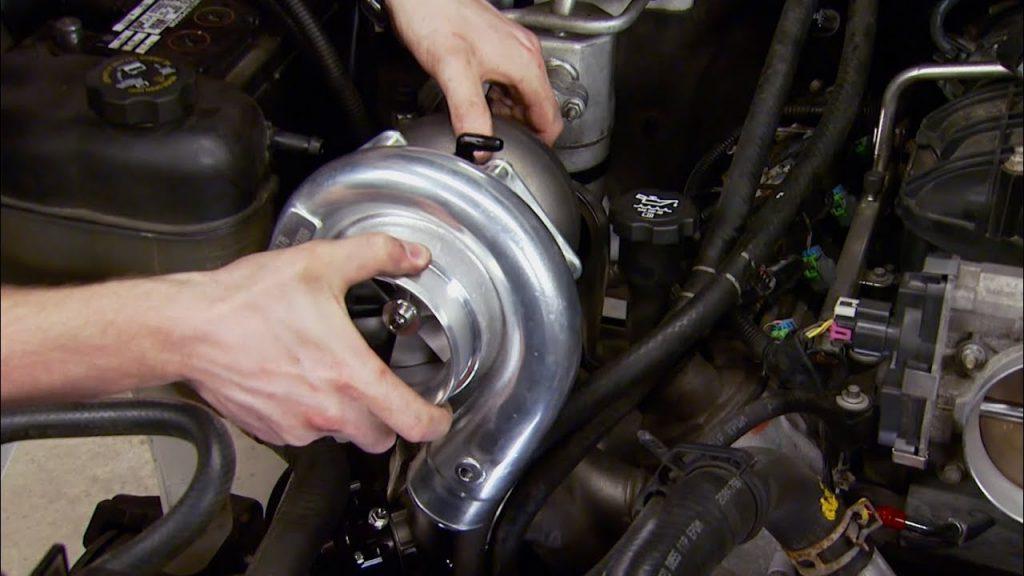 See More:
Amazing Things you can do to your Truck's Interior
How to Ride in the Back of the Truck? The Right Way!
2. Pick the Right Mid-Pipes
Another option that can make your truck louder is the mid-pipes. It opens the exhaust even more as it intensifies the piping's diameter. Then comes another layer of sounds that depends on the pipe you choose. Both H-pipe and X-pipe are going to give you a different sound, and that's the reason it is good to select the pipe wisely to get the expected sound.
H-pipe looks like an 'H' that has two main pipes with a small pipe in between. The smaller pipe in between is the connection. That lets the gases flow from one side to another. H-pipe gives more rumble, and you can even expect better performance from this modification too.
X-pipe looks like an 'X,' and two mid-pipes cross each other like and X too. The exhaust goes down the path that has minimum resistance. In this case, two steams bump into each other, and it sounds like anarchy to everyone, and to some extent, it even is.
3. Setup Air Intakes
Well, this is the easiest one! Swap the factory intake with an aftermarket setup that will surely make your truck louder. Go for a cold air setup this time or pick short ram intake, which will enhance the sounds of your vehicle. The reason these options are viable because both eliminate any hindrance in the factory air box or maybe in the tubes. Lay on the throttle and be ready to witness that thing swirl.
It is not going to add a lot to the sound, but you can expect something more than the usual noise.
In case you have a craving for more sound, turn your head to throttle body spacer. The same is known to have a good effect on the truck's sound. You can always go for this option when you are looking to add some good sound to your truck.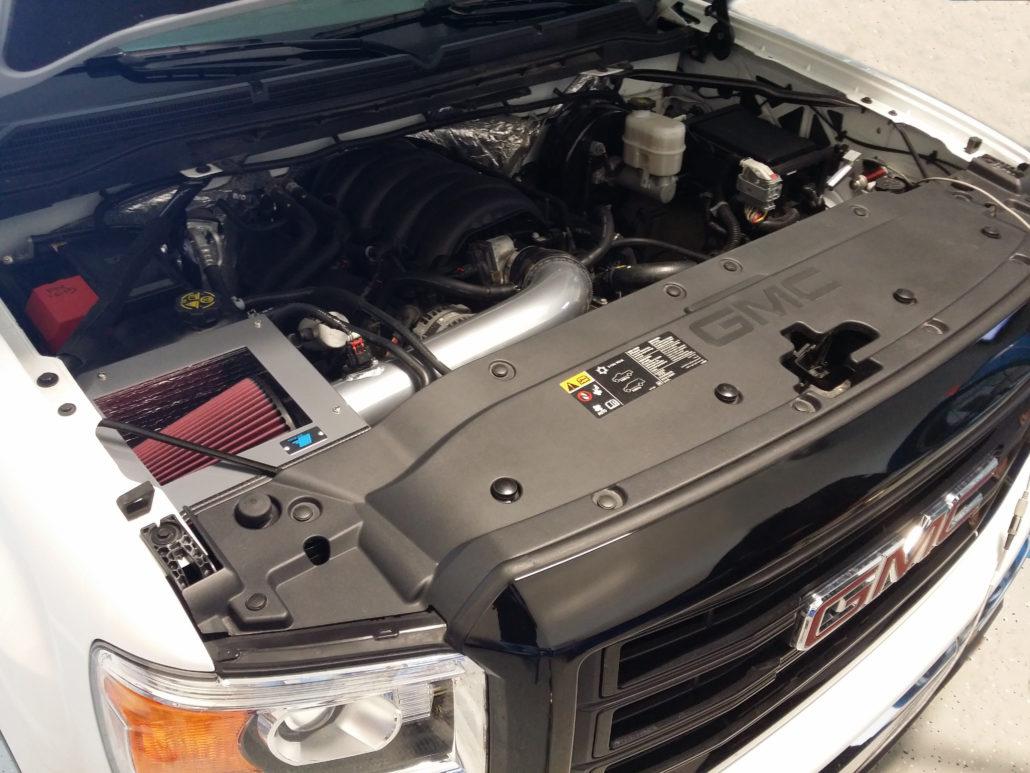 4. Swap Factory Headers
Swap the set of headers! It will add to the speediness of the flow of exhaust. Exhausts do have tubes with a super large diameter that adds to the amplified sounds. The choice has to be made between the tubes- long and short. Short tubes result in better sound and performance. On the other hand, longer pipes are not very easy when it comes to installation. Also, it leads to bigger power gains and costs more too. Know about a few maintenance tips from the experts, too, for an ideal maintenance process.
As said earlier, if you want to save money and yet have an excellent sound for your truck, it is good to go for the short-tube headers. In case you are not hesitating to invest a good amount in these replacements, you should go for the long-tube headers. Always ask a professional help until and unless you are an expert yourself.
5. High- Performing Catback
The purpose of almost every aftermarket modification is to increase the diameter of the exhaust. That eliminates any hindrance and end up sounding better and louder. The same goes for the catbacks. Just replace everything from the catalytic converter to the tips to make your truck sound louder.
The diameter of the exhaust increases, and all other restrictions that stops the vehicle from creating that sound is removed. You can get humongous catback systems. Even the resonators are deleted from the system to get even noisier.
Mufflers have a significant influence on how does the truck sounds. Opting for systems that can eliminate mufflers can surely add to the sound. It will make your truck super louder, and maybe that is not even required daily.
So, the ultimate choice is yours! Pick wisely.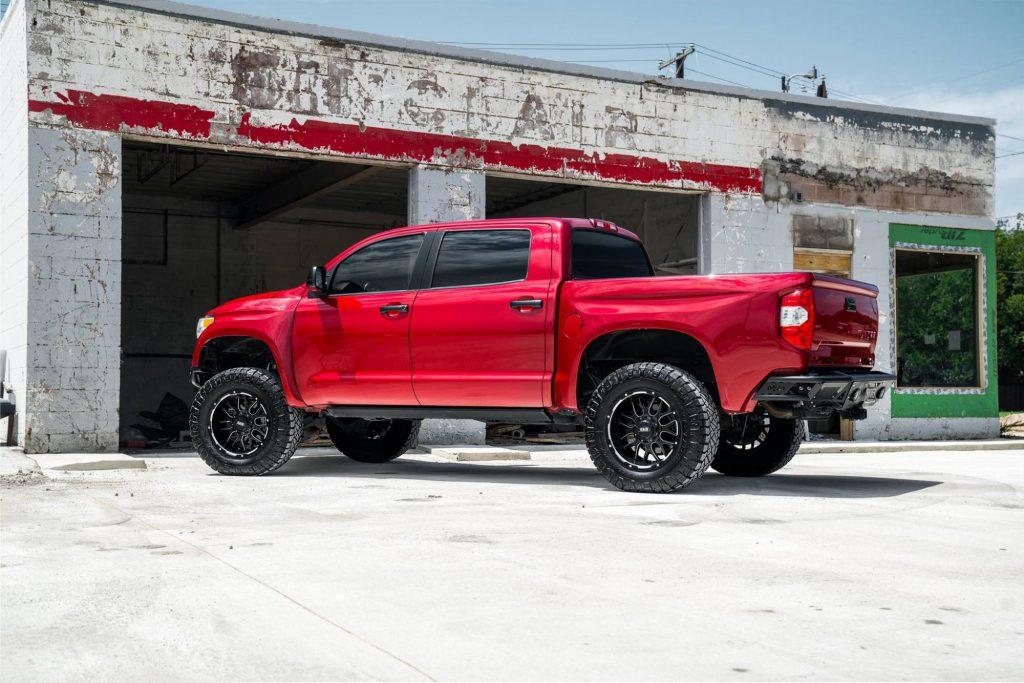 The Final Word
Now we know how to make a truck louder. It is always advised to hire a professional for these changes and not try your hands on it until you hold an expert in the subject. So, read these points and make a note of it before you actually want to make your truck louder.