5 Car Care Tips for Pet Owners
For every pet owner, taking care of the car is the most important and complicated thing to do. It is not just cleaning your car but also protecting the interior from the scratch. Imagine you drive a car full of fur & the mark of dog paws on the window and you can't stop taking your pet together. How bad it is! 
But you do not need to worry about it anymore. We are here to help you care for your car with some useful steps. Let's get to know how to take care of a car for pet owners!
How To Take Care The Car Step By Step
1. Remove The Fur
It is the must do thing and you have to do in priority! 
After a time of traveling with your pet or just taking your pet around, your car starts getting full of dog and cat fur. Even if you leave the pet in the boot, the fur still can fly out to the floor or the seat, even stick on the door. While it isn't a mechanical problem and it wont damage your car, the pet fur is a real nuisance which ruins the look and feel of your car interior and potentially leaves behind an unwanted pet smell. For someone who is easy to be allergic to fur, it's really bad for their health.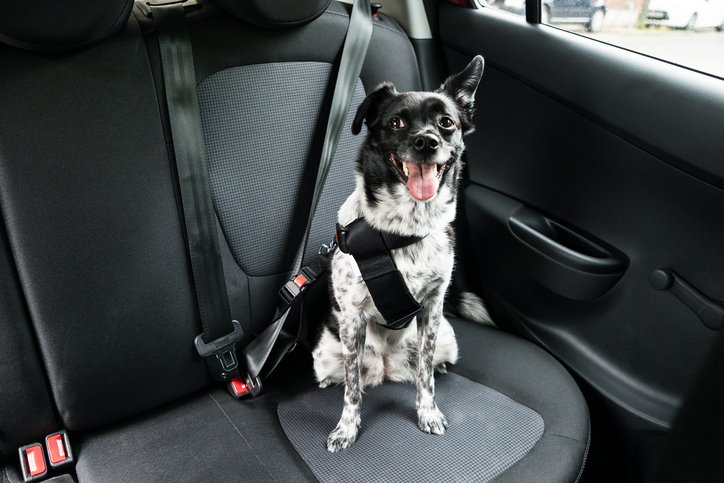 There are several ways which you can apply to clean the fur from the external car. We will introduce to you some easier way to follow.
Using Vacuum Cleaner
The first method is cleaning the car with a vacuum cleaner. If you have a vacuum, especially a vacuum for a car. It's so easy to clean the fur. What you need to do is turn on the vacuum and then the job is done.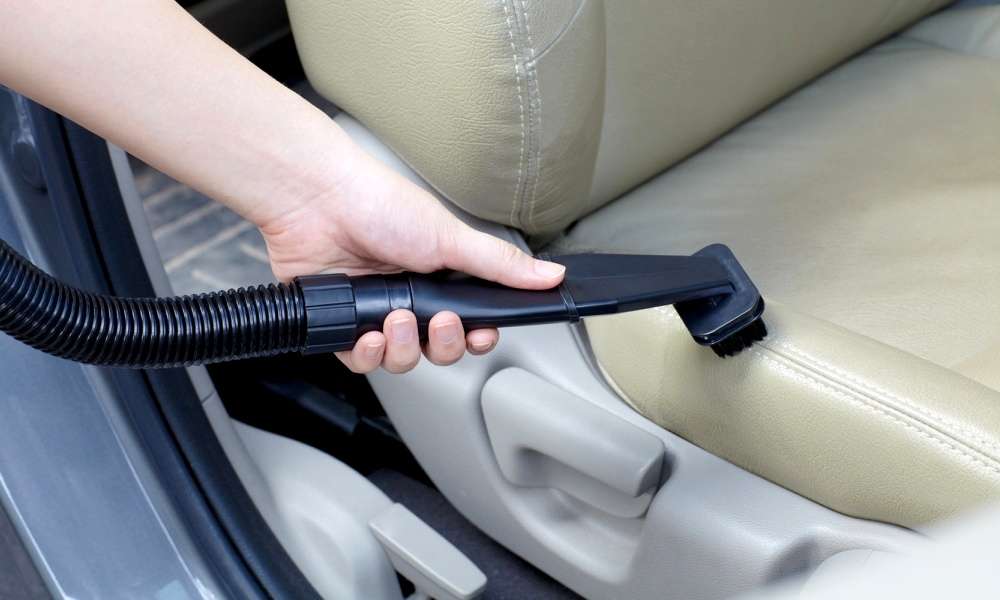 Thing to keep in mind is when vacuuming car carpets, use the lifting motion, as this will help to draw loose hair up and out of the carpet fiber. Don't scrub the carpet with plastic vacuum heads, as this could cause damage. 
Lint Roller
If you do not have a vacuum, don't worry, there is an alternative way which is using the lint roller. Lint roller is cheap to buy and use so you can keep one in your car so it's always ready to use when needed. Simply run the roller over your carpets and seats and the sticky back paper will do the rest.
The drawback of this method is the capacity of lint roll. Since it is not an engine so you can not expect that it can clean quickly as a vacuum does. It does take more time than usual. 
Sticky Tape
So if you do not have a vacuum and lint roller, you still can get rid of the pet hairs by the sticky tape. It will take a lot of time to remove the pet fur but it's worth a try. The result may not satisfy you since you may ignore some areas where it's hard to reach. 
Squeegee
If you are in a hurry to clean your car, a squeegee can be a useful tool to pull pet hair into one area for speedy removal. With a thin rubber blade, a squeegee is the perfect tool for gathering up pet fur and moving them into one spot. It's good to clean up pet fur from large carpeted areas.
All of the above methods are useful to remove the fur from the car. It is the first step. Now, let's move to the second step: eliminate the odors.
2. Clean The Car
After removing the hair, you now need to remove the mark of the pet door in the car. Some drivers who usually take dogs in the car will understand. Dog would like to put his paws up to get a better view and stick his cold, wet nose against the window. This often results in mud streaks on the interior along with nose prints on the windows. There are many cleaning products for glass in general and for car doors in specific. Apply these products to the door and use a microfiber towel to wipe. The dirt will give off. 
SEE MORE:
You may also want to keep a handheld vacuum in the car to immediately clean up any dirt or mud that's tracked in on your dog's paws.
3. Eliminate Odors
As a pet owner, it is sure that you experience the pet smell. Especially dog tend to give off the odors. One of the problems that pet owners often face within their vehicles is odors that sink into the upholstery. If your pup gets carsick and vomits on the floor or struggles to control his or her bladder on long trips. You can get rid of the pet smell by using some trick below. 
Spritz a fabric refresher on the upholstery, then take another whiff. If the smell is still left, you can use some baking soda. You can sprinkle some baking soda on the carpet and allow it to sit for about 24 hours. After that, use the vacuum to remove the baking soda from the carpet.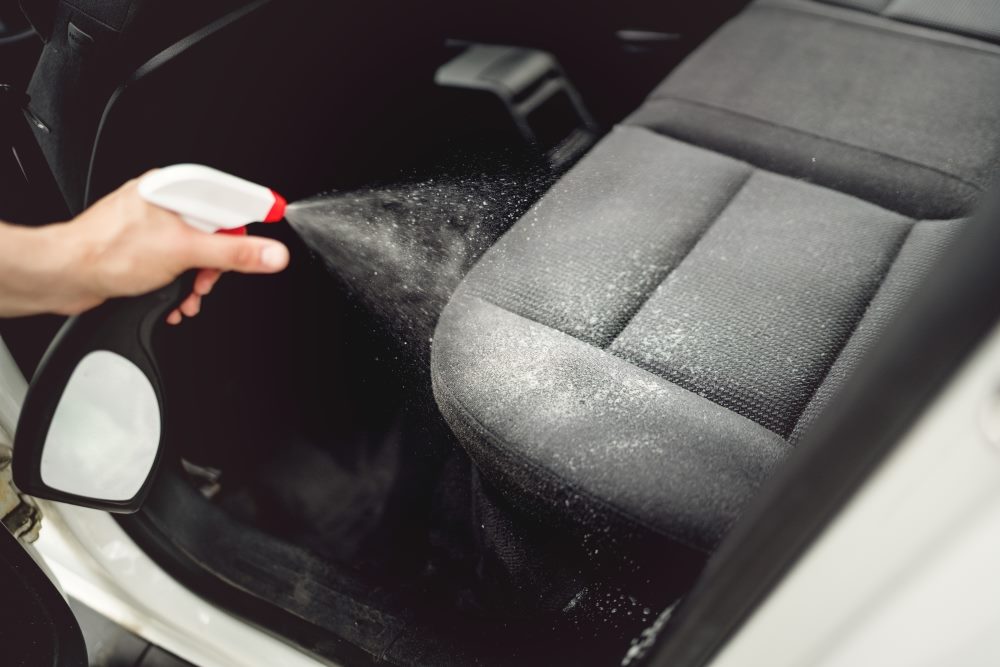 An air freshener is a good choice though. You can use it to make the fresh air on the car, also to remove the bad odor of pets and the air will smell sweet.
4. Invest On Interior
We recommend you to invest in the carpet or seat cover if you have not done so yet. It's really worth an investment. You can avoid the scratch from your pet and also avoid the bad smell which remains for so long. You can wash the cover every week so it's totally helpful. Moreover, it saves your car if your cat or dog vomits in your car. 
A floor mat is also worth buying. It not only prevents the dust but also protects the upholstery. It's hard to totally remove strong odors from carpeting, so keep the mats firmly in place whenever your pets are in the car.
5. Knowing When To Call The Professionals
Your local dealership has tools and know-how for cleaning up after pets. If you encounter a stain or other pet-related problem in your car's interior, let the professionals take care of it. Not only will you get a clean car, but you'll save yourself the hassle and time of continuing to fuss with it yourself.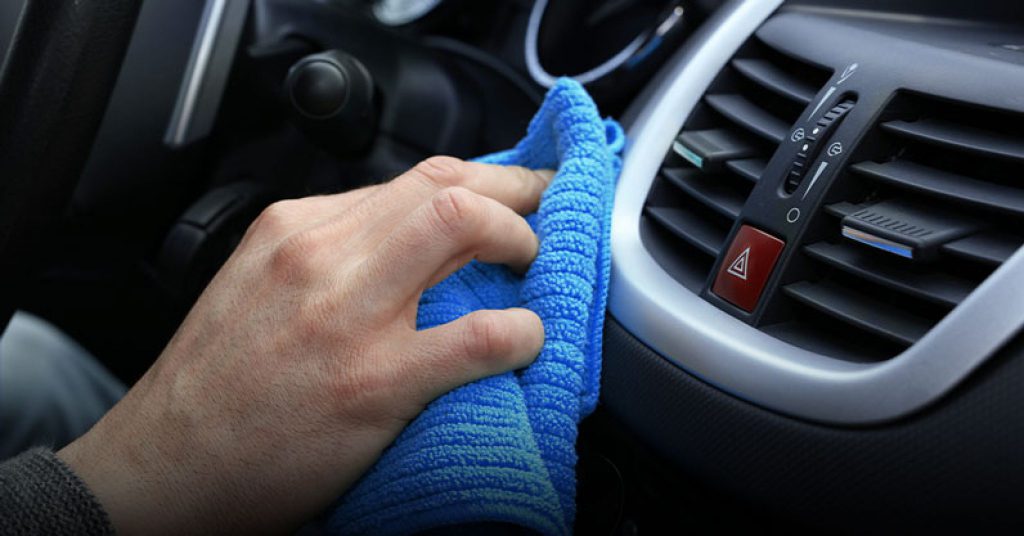 Maintenance of the car is a good solution too. By taking your car to the trustful garage frequently, it helps to fix any problem right after they find it. So you do not need to spend a lot of money when the problem is so serious. 
Caution
There is an important caution which you should always keep in mind. Never try to clean urine, vomit or other pet spills using a sponge with soap and water. Without suction to remove the moisture, the bacteria in the spill will spread. Unfortunately it makes the smell and stain worse. Other than that, you will have to pay a lot of money to wash your car again at the garage. You will lose money and time at the same time. So avoid doing it by all means.
Final Word
Car care for pet owners is not easy but it's not too difficult to do at home. What you need to do is just invest time and money to clean and protect your car interior by buying floor mat, clean the seat, door, eliminate odors…
Follow us to know more about maintenance tips and how to fix it when it's possible.