Honda Insight vs Toyota Prius – Hybrid Wars!
Last updated
Oct 29, 2018
0 comments
Toyota and Honda have always been the two good rivalries when it comes to comparing their best hatchback models. Always known for introducing new technology into their vehicles, these manufacturers stole all the limelight for launching their hybrid cars around 2000.
Popularly known as Toyota Prius and Honda Insight; these two long-standing competitors, actually have a lot in common. However, this doesn't mean, they're same. To find which one is best for your garage, let's draw a car comparison between Honda Insight Vs Toyota Prius.
Overview- Honda Insight Vs Toyota Prius
Toyota Prius- also known as the subcompact car, is one of the favorite choices of customers across the globe. Still giving a tough fight to all the competitive hybrid cars, the Toyota Prius price range varies from USD$6492- $22498 (for used cars). Additionally, this car has been rated 7.1 on the scale of 10 based on its exterior design, cargo space, and fuel mileage.
Contrarily, the Honda Insight is available in six different models, with a price much less than the Prius hatchback model. Providing the high fuel economy, the vehicle has undergone minute transformations, since its launch. With better handling, alluring aerodynamics, and compact exterior body, this car has been rated 7 on the scale of 10.
Based on ratings between Toyota Prius Vs Honda Insight, the Toyota Prius is considered the best car for the customers.
A Complete Comparison Between Honda Insight Vs Toyota Prius
1. Exterior & Interior Dimensions
Commencing with the overall height of Toyota Prius, which is 56.9 inches, it has a length of 157.3 inches. The legroom dimensions of this hatchback model are 41.7 inches with shoulder room 51.7 inches, and cargo volume, 17.1 cubic feet.
Offering the same height in the Honda Insight, the car length is 172.3 inches. Jumping to its legroom, shoulder, and cargo volume, the dimensions are 42.3 inches, 50.4 inches, and 85 cubic feet, respectively.
Comparing, the overall dimensions, it's crystal clear that the battle- Honda Insight Vs Toyota Prius is won by Honda Insight, here.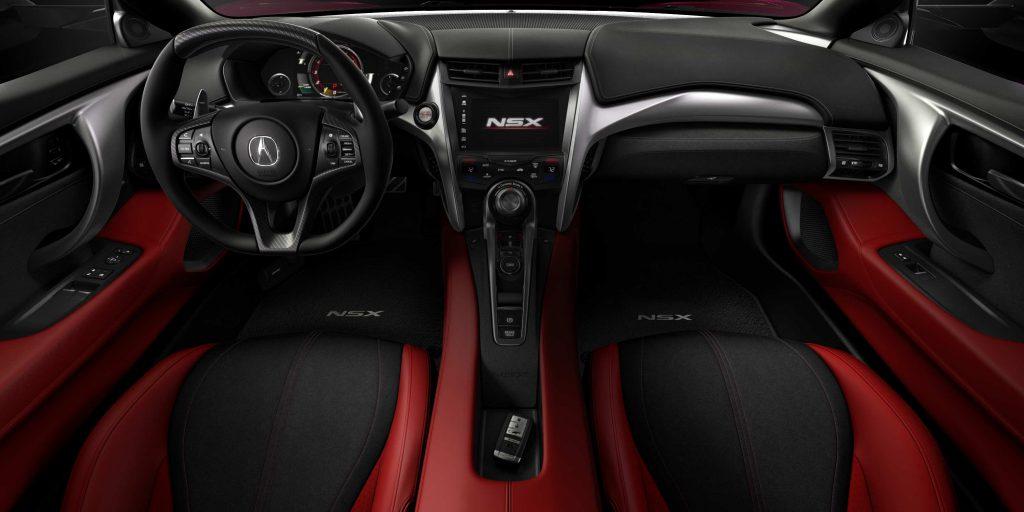 SEE MORE:
2. Engine and Performance
Although, both the cars are called hybrid yet there's a key difference between these two models in terms of engine and performance.
The Insight hybrid model uses petrol as the main power source while the hybrid system of Prius is known as 'combined hybrid' or 'series-parallel hybrid' system. Besides this, the Honda has lighter, cheaper, and smaller IMA as compared to the Toyota Hybrid Synergy Drive System.
For exact comparison of Honda Insight Vs Prius engine and performance, refer the table below:
| | | |
| --- | --- | --- |
|   | Honda Insight VTi-L | Toyota Prius |
| Engine | 1339cc SOHC inline four-cylinder | 1798cc DOHC inline four-cylinder |
| Hybrid system | Integrated Motor Assist (IMA) | Hybrid Synergy Drive (HSD) AC synchronous permanent magnet electric motor |
| High-voltage battery | 100.8 volts | 201.6 volts |
| Maximum power | 72kW | 100kW |
| Maximum torque | 167Nm | 142Nm |
| Transmission | Continuously variable | Continuously variable |
3. Safety Features
Here, Toyota Prius has won the war of Honda Insight Vs Toyota Prius. No doubt, both the hatchback models have ABS with EBD and brake assist, electronic stability, and traction control, child safety seats in all three second-row positions, and front, side and curtain airbags. But, the Toyota Prius is also equipped with driver's knee airbags, which increases the count of this safety feature to seven.
The Verdict: Honda Insight Vs Prius
Overall, if you wish a safe compact car with standard impressive features, Honda Insight is the best hatchback model for you. Offering partial electric mode, this car will also save few bucks in your pocket when compared with the Toyota Prius.
However, people who are looking for better fuel efficiency and little extra space and performance, Toyota Prius is the best choice for them.