Nissan Rogue vs Honda CRV: Head to Head
Last updated
Mar 31, 2018
0 comments
The compact crossover SUVs are hugely popular these days because they offer the perks of both cars and SUVs. Some of the few models that offer the complete crossover SUV experiences are Nissan Rogue and Honda CRV. With both being popular and offering almost the same features, you can take the help of a Nissan Rogue vs Honda CRV head-to-head comparison to find out the right choice.
Nissan Rogue vs Honda CRV: A Complete Comparison
The Honda CRV debuted in 1997. It was one of the first cars in the crossover-SUV category to hit the market. The Rogue made its debut much later in 2008. Both models had become vastly popular and outsold many of their competitors.
The only way to decide between Nissan Rogue vs Honda CRV is to compare their performances, safety features, and other aspects. Let's see our findings on them:
The Interiors
Both models are compact SUVs but their interiors have enough space for passengers to stay relax. Both front and second-row passengers can sit comfortably. The Rogue has an option of the third row too but it is suitable only for kids.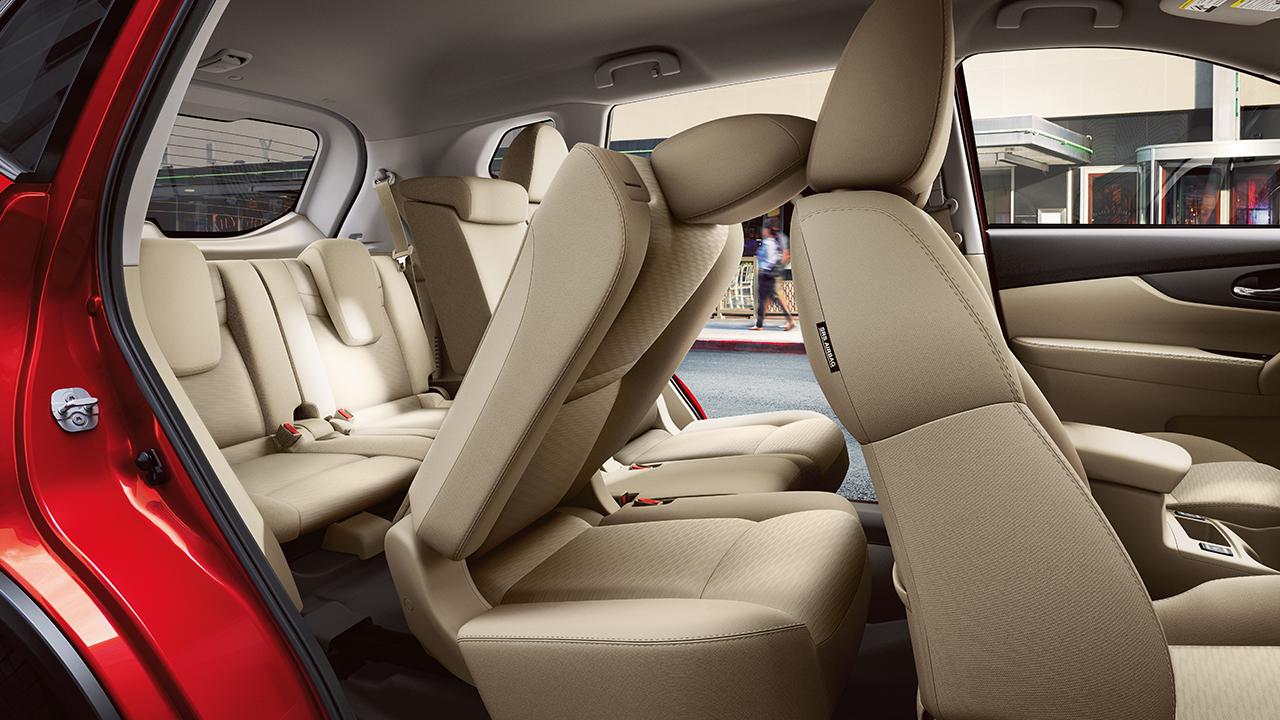 The standard models have cloth seats but the leather option is also available. The second-row seats in the Rogue slide and recline – two features that any rear passenger will welcome with a smile. Rogue's interior looks classy compared to CRV's average-looking cabin.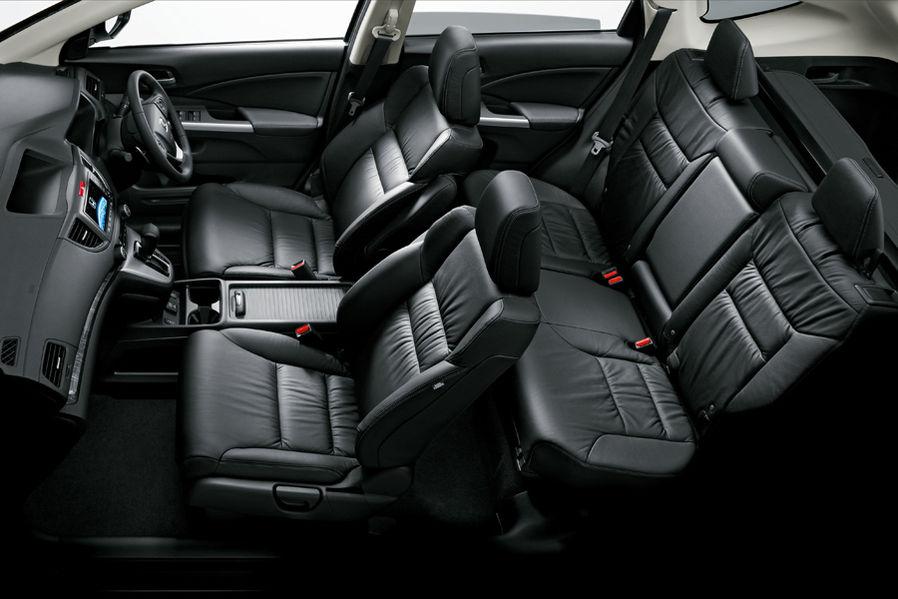 Engine Performance
The engines of the Rogue and CR-V are 2.5 and 2.4 liters, respectively. Both are four-cylinder engines run in conjunction with a CVT or continuously variable transmission. However, the CRV produces more power despite being smaller and offers great control and excellent fuel economy.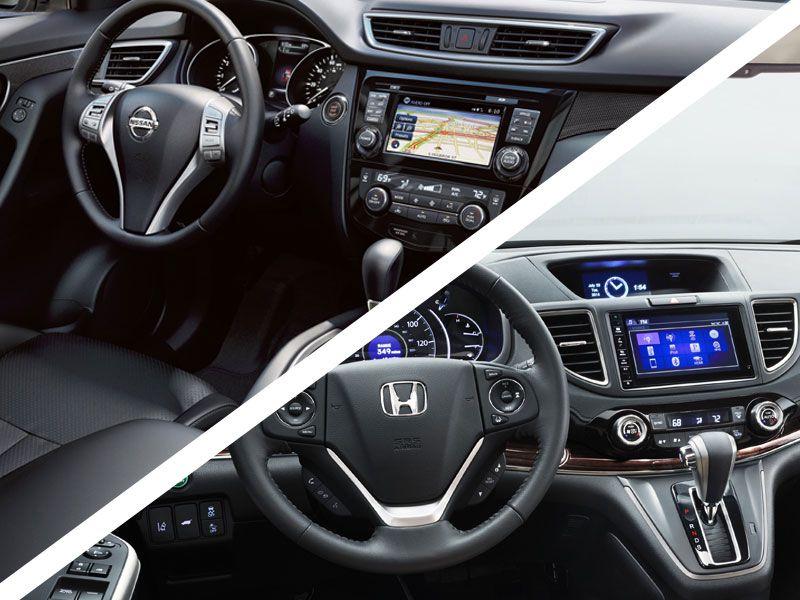 The Rogue offers a smooth ride but it is not equal to the CRV in terms of acceleration, braking, taking turns, and steering.
     SEE MORE:
Cargo Capacity
It is almost similar in both cars but Rogue is slightly ahead with its 20/40/20 split seat than CR-V's 60/40 because it gives more options to arrange space for passengers and cargo.
The cargo capacity is 39.3 cubic feet in Rogue and 37.2 cubic feet in CRV. Also, the Rogue is better for carrying stuff since you can fold its front passenger seat and fold flat the entire second row.
Pricing
Both cars have been available in several trim levels and the prices slightly vary from one trim to another. These crossover SUVs are affordable and the Rogue is even cheaper than the CVR, comparing the two similar trim models.
Nissan Rogue vs Honda CRV: Pros and Cons
| | |
| --- | --- |
| Nissan Rogue Pros | Honda CRV Pros |
| Fashionable interior finishes | Impressive safety features |
| Spacious cargo area with an inventive storage system | Roomy cargo space and adequate back-seat legroom |
| Fuel-efficient | Fuel-efficient |
| | |
| --- | --- |
| Nissan Rogue Cons | Honda CRV Cons |
| The engine is not that much powerful | A more powerful engine would be better |
| Lack of driving assistance features in low-tier trim models | The interior looks less refined |
| High acceleration brings loud noises from the transmission | Base price is a little high for this particular category |