Honda CRV Model Comparison: Choose The Suitable Trim
Last updated
Nov 10, 2023
0 comments
Today we bring you the Honda CRV model comparison as the automotive brand always surprises the market with its innovative features and the trim levels. This time Honda CR-V brings different trims named as LX, EX, EX-L, and Touring. 
Each one comes with different specs as well as the price tag. The one you should go with depends on your objective of driving and owning a car.
Honda CRV Model Comparison: Comparing LX And EX
Let's start with LX and EX and have a comparison between these two. The one that holds more features would then be compared with further two models, EX-L and Touring.
The Honda CR-V LX is the basic model that includes a 2.4-liter, 4-cylinder engine that produces around 184 hp. Being the entry-level, it does not offer the smart key that comes with other variations.
The Honda EX features a 1.5-liter, turbo 4-cylinder. It can produce 190 hp and 179 lb-ft of torque. You may see a very little difference between the horsepower, but there is a noticeable thing here. 
EX uses the turbo engine which is known to grab more compressed air and hence provides an overall smooth drive, acceleration, and speed.
The entry-level LX features some basic things such as the rear-view camera, automatic climate control, and infotainment that is simple. 
The EX features all that the LX does and some additional features, since it is an improved trim. Both trims can be called for AWD with an additional expenditure though.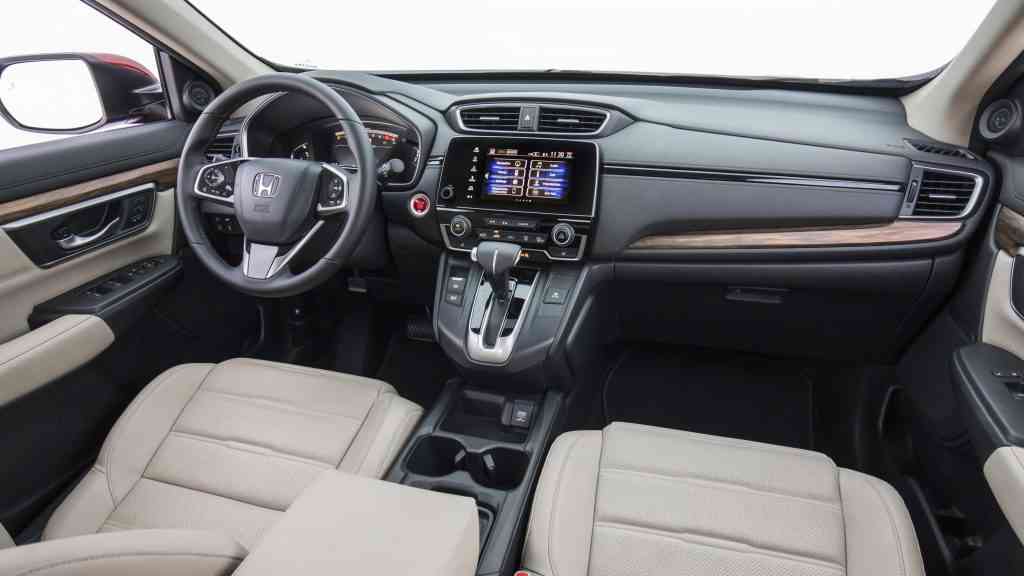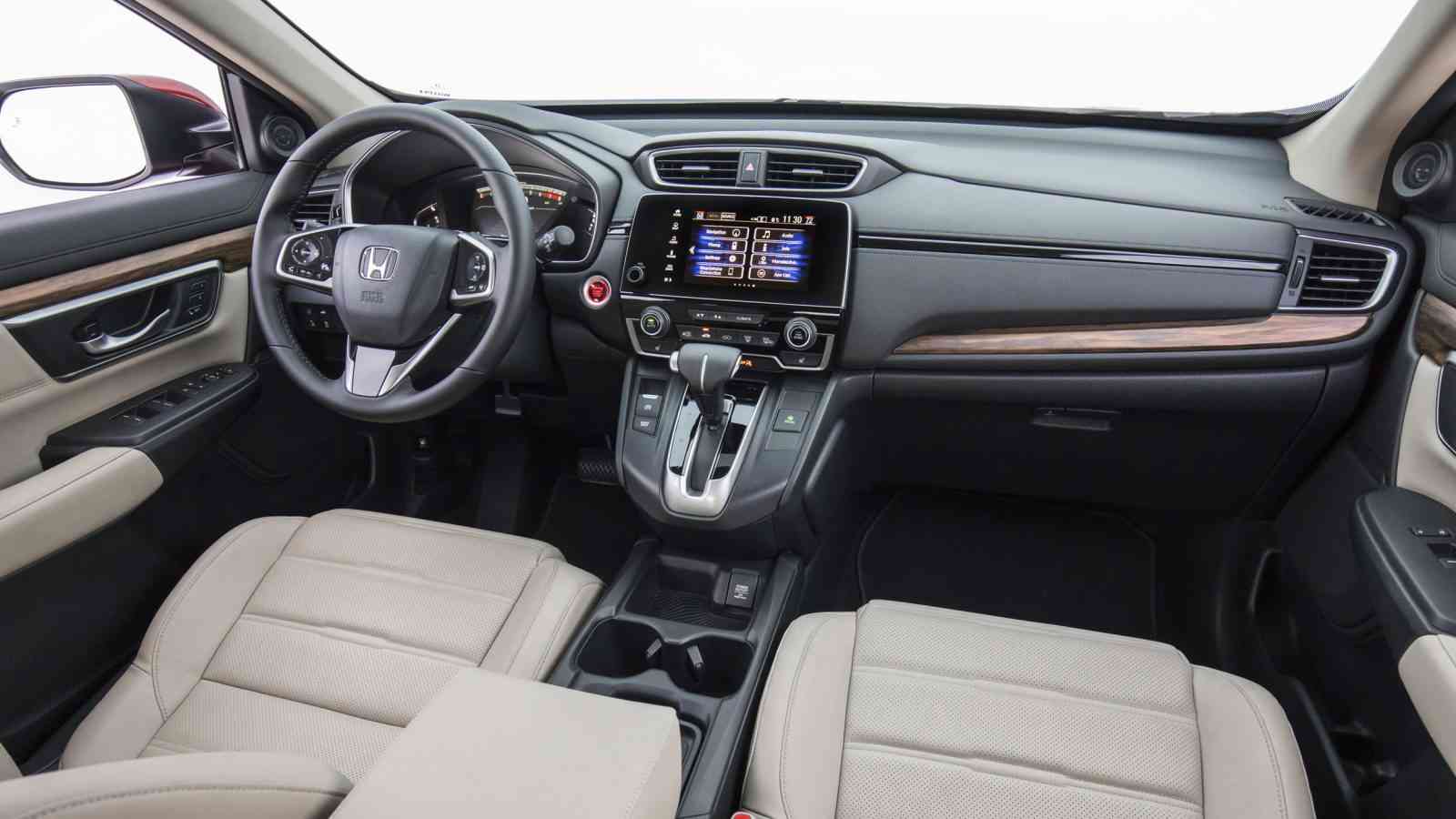 SEE MORE:
The EX features dual-zone climate control, unlike LX. Ex also comes with Blind Spot Information System and a power-operated moon roof that is not a facility with LX. 
Overall, between these two trims, EX wins the place, and you should opt for it for a price-friendly plus feature-rich SUV.
Comparing CRV EX L vs Touring
Going further on Honda CRV model comparison, EX-L is an upgraded trim, it holds all the features of EX plus added ones.
The engine is the same; however, there is a leather upholstery and memory function for the seats. It can remember up to two positions for the driver seat.
The infotainment is upgraded with more features and better connectivity. The music system for the EX-L comes with an eight-speaker and 180 watts of power. There are distance indicators and power-operated tailgate.
Touring is the topmost one among all Honda trim levels CRV and hence offers all existing features plus others. All the aspects are improved in terms of performance. 
There is a 330-watt audio system with nine speakers and subwoofer. Thus, it is an overall improved SUV for the interior, exterior, and driving experience.
Note: All trims come with the capacity of up to five passengers, and All-Wheel-Drive is optional.
A Quick Look On Features Of Honda CRV Models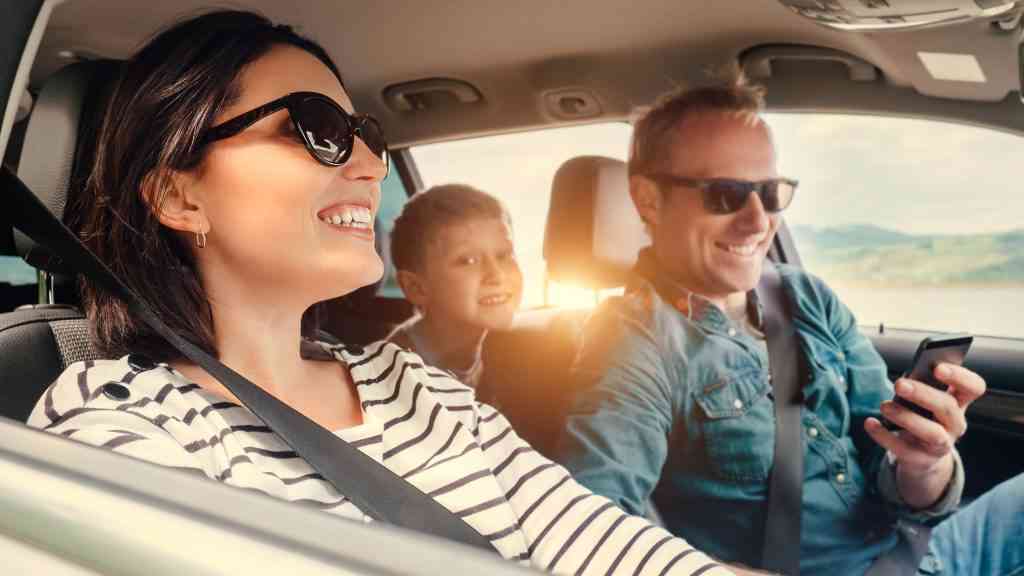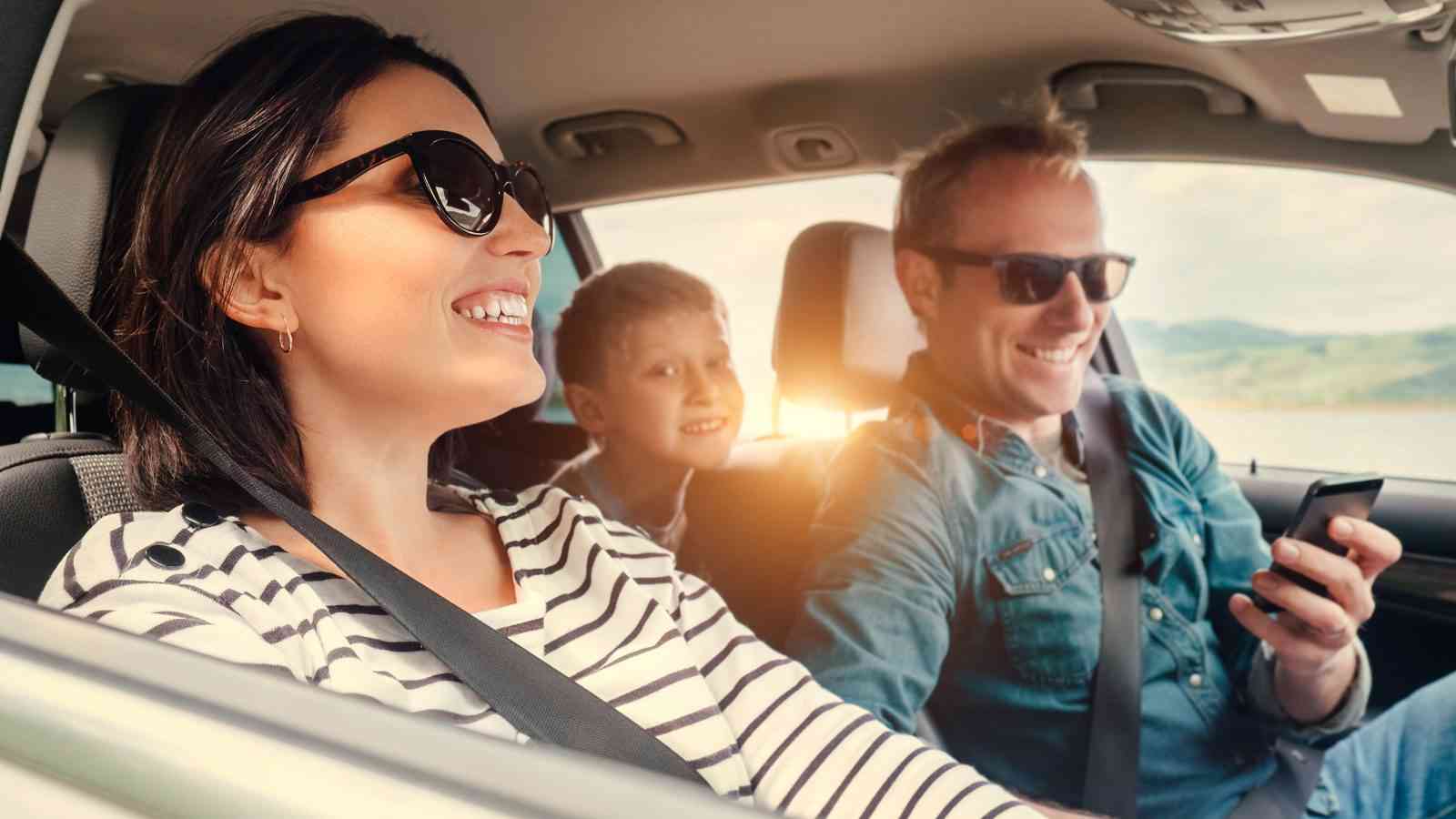 Deciding for the one among all these Honda CR V models comes pretty simple if you are determined about the budget and minimum features you expect. 
Here we bring you a quick look for the specs for more clarity in making the selection. Meanwhile, get to know the differences among different automotive brands and their models here Car Comparison.
1. LX trim level ($25,345)
184-hp with 2.4-liter four-cylinder engine

Cloth upholstery

Single-zone automatic climate control

Six-way manual driver's seat

5-inch LCD multimedia screen

Bluetooth connectivity

One USB port

Power side mirrors

60/40-split, folding rear seat

17-inch alloy wheels
2. EX trim level ($28,245)
190-hp, turbocharged with 1.5-liter four-cylinder engine

Dual-zone automatic climate control

12-way power driver's seat

7-inch Display Audio touchscreen

Six-speaker audio system

Android Auto and Apple CarPlay

Four USB ports

Satellite radio

18-inch alloy wheels

Heated front seats

Honda Sensing (adaptive cruise control, forward collision warning with automatic emergency braking, lane keep assist)

Blind spot monitor

Keyless smart entry system

Power moonroof

Fog Lights

Push-button start
3. EX-L trim level ($30,745)
Leather upholstery

Auto-dimming rearview mirror

Power tailgate

Leather-wrapped steering wheel

Four-way powered front passenger's seat

Eight-speaker audio system

Touring trim level ($33,745)

Rain-sensing windshield wipers

Hands-free access tailgate

Roof rails

LED headlights

Dual chrome exhaust tips

Navigation system

330-watt audio system with nine speakers and subwoofer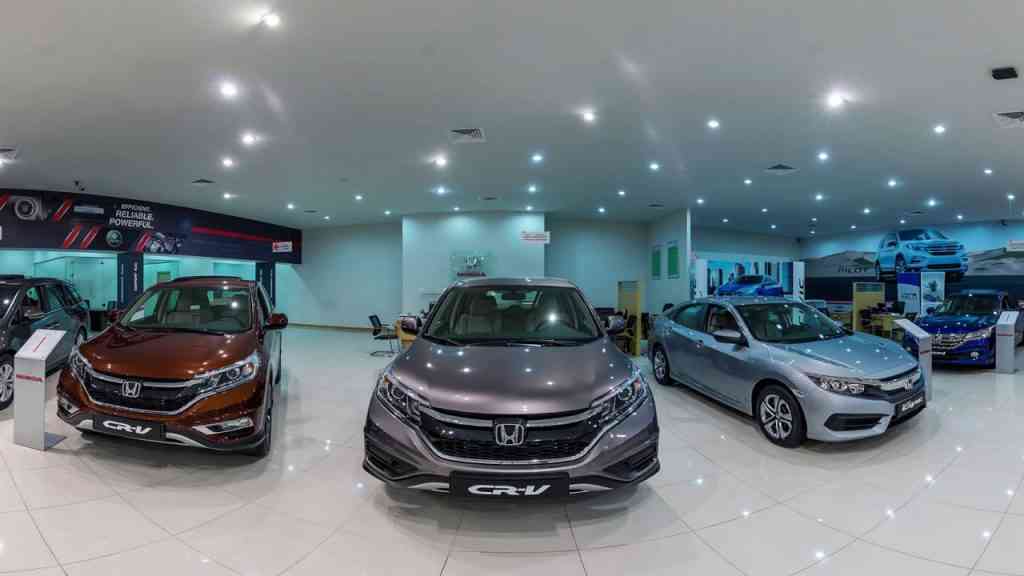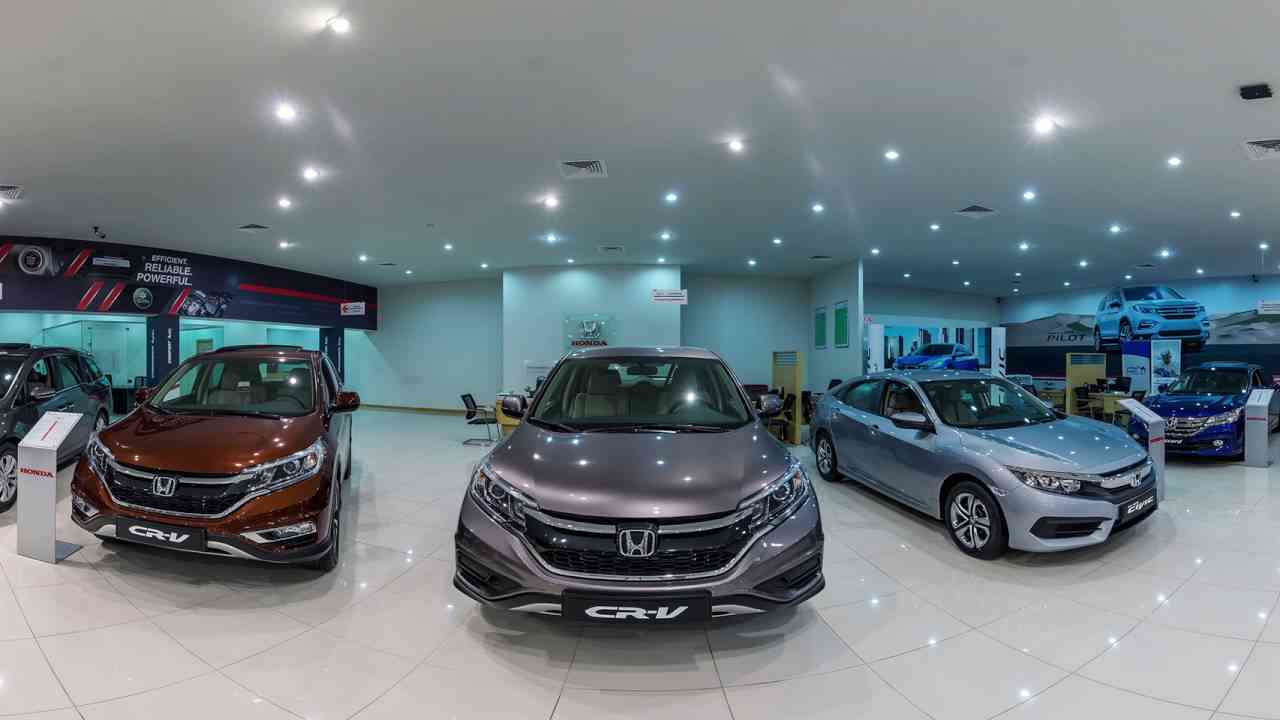 FAQs on Honda CRV Model Comparison
What is the main difference between the Honda CRV LX vs EX models?
The main difference between the Honda CR V LX vs EX models lies in their features and technology. 
The EX usually comes with additional upgrades like a larger infotainment screen, smartphone integration, and advanced safety features, which might not be available in the LX variant.
Are there any significant variations in performance between the Honda CR-V EX-L and Touring models?
In terms of performance, the Honda CR-V EX-L and Touring models typically share the same engine and powertrain options, so there may not be any significant variations in their performance capabilities. 
However, the Touring trim might include additional amenities and luxury features not present in the EX-L.
Which Honda CR-V model offers the best fuel efficiency?
The Honda CR-V LX and EX models generally offer better fuel efficiency compared to the higher trims like EX-L and Touring.
The base models are designed to prioritize fuel economy, making them ideal for those seeking a more economical daily driver.
What are the interior features that distinguish the Honda CR-V EX-L from the Touring model?
The Honda CR-V EX-L and Touring models have similarities in terms of interior comfort and space. However, the Touring trim might have additional luxury features such as leather-trimmed seating, a premium audio system, and advanced driver-assistance technologies.
Is the Honda CR-V LX a good option for budget-conscious buyers?
Yes, the Honda CR-V LX is an excellent choice for budget-conscious buyers. It is the base model and usually comes with a more affordable price tag compared to higher trims.
Despite its budget-friendly nature, it still offers a reliable and comfortable driving experience.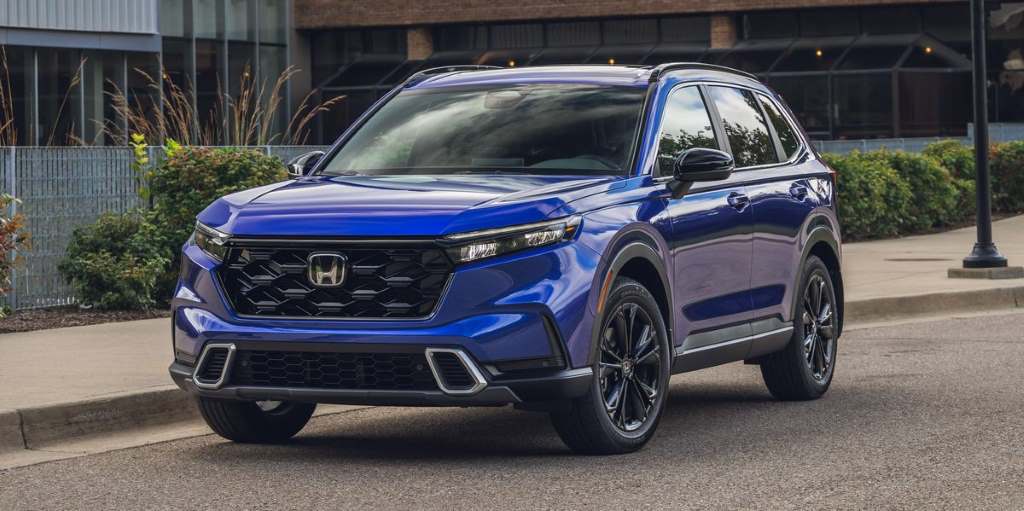 What are the safety features included in the Honda CR-V EX model?
The Honda CR-V EX often comes with a comprehensive suite of safety features, which may include a blind-spot monitoring system, adaptive cruise control, lane-keeping assist, and collision mitigation braking. 
These advanced safety technologies aim to enhance overall safety and driver confidence.
Does the Honda CR-V Touring have any entertainment enhancements over the other models?
Yes, the Honda CR-V Touring usually offers additional entertainment enhancements compared to the lower trims. 
It may include a premium audio system, satellite radio, and a larger touchscreen infotainment display for a more immersive in-car entertainment experience.
Are there any unique exterior design elements for the Honda CR-V EX-L?
While the Honda CR-V EX-L shares the same overall design with other trims, it might have some distinctive exterior elements, such as alloy wheels, chrome accents, and LED lighting, that add to its visual appeal.
Do all Honda CR-V models come with all-wheel drive (AWD) as an option?
All-wheel drive (AWD) is typically available as an option for most Honda CR-V trims. However, it may not be a standard feature in the base LX model and might require an upgrade to certain higher trims.
Check out this video from Germain Honda of College Hills to get a more visually learning about Honda CR V trims!
Conclusion
For any budget-conscious, the Honda EX would be a great choice as a little more investment can make you meet pretty good features.
Those who want complete luxury can head their way to Honda Touring and let your family enjoy a great ride every time.
Though there are many other brands that bring you SUVs, you can make a choice as per the total seating system, overall specifications, and price.
We hope you now have a clear mind about Honda CRV model comparison and be able to determine which one you need.