Honda CR-V 2020 vs 2019 – What to Know Before Buying?
Last updated
Jan 05, 2021
0 comments
Well, who doesn't have their hearts set on this one of the renowned car brands called Honda CR-V? Be it the 2019 version or 2020, there is something special that entices customers every now and then. But then this has led to the major confusion amongst buyers deciding which one they should buy. Since both are incredibly awesome in their own way, there is a possibility of getting confused, surely. We should understand what Honda CR-V 2020 vs 2019 says first.
There are certainly some differences between the two (both negative and positive). So, it is better to understand this car comparison first and then make a buying decision.
Honda CR-V 2020 vs 2019 – Which One Should You Purchase?
First, it depends on the choice of the buyer. Next, we will discuss some technicalities and specifications that will let you decide which one to place your bets on. Here is the detailed Honda CR-V 2020 vs 2019.
If we listen to the experts, they will emphasize on buying the 2019 version of this car. The reason? Well, they say unless you are purchasing the base LX trim level, it is better to opt for Honda CR-V 2019.
The accelerated price of 2020 will give you more satisfying powertrain. Besides, it will even give you more gas mileage. Moreover, if you always wanted a hybrid car, 2020 is the best option for you. Be ready to spend a little too extra for the extra styling and freshened up looks that make this vehicle smarter and better. You can even expect more significant powertrain updates in the newer version. Since the manufacturers are giving you a good deal with 2020, they will do charge more for the same, for sure.
So, experts say if you want to save a little while enjoying the best driving experience with not extra stylish vehicle, then CR-V 2020 is the best deal for you. For those who are ready to enjoy some added advantages and don't hesitate to spend a little more can go for 2020.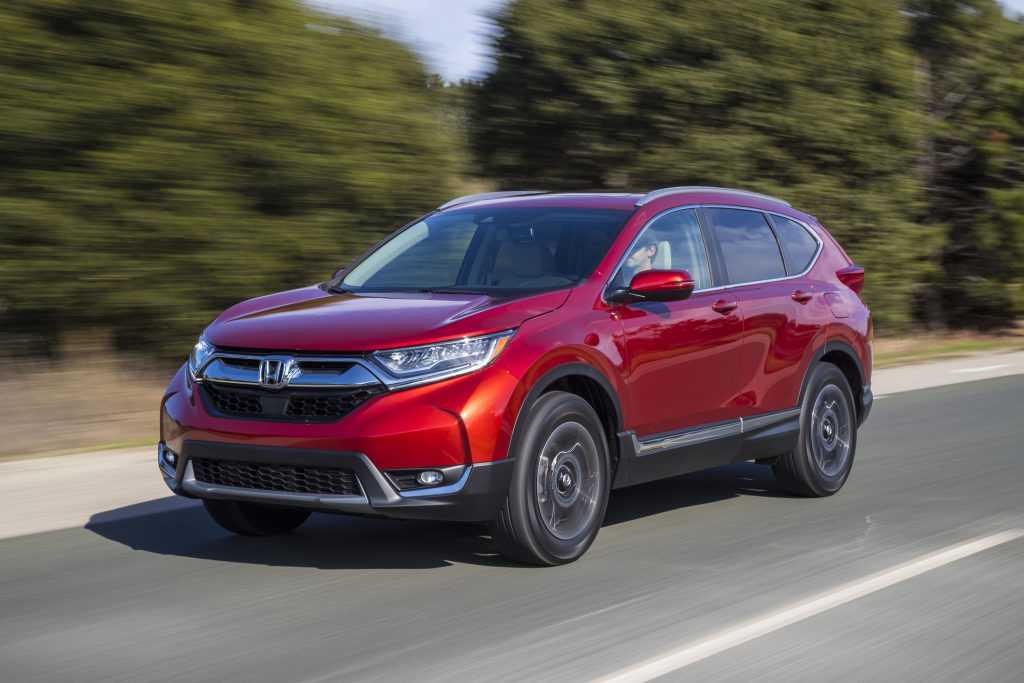 SEE MORE
The Specifications- Honda CR-V 2020 vs 2019
Although CR-V competitors do have much sportier vehicles that deliver more refined rides, CR-V has its advantages. The one we have been talking about has more cabin storage, better gas mileage, and amazing family-friendly features besides some excellent cargo space. If we speak of some family-friendly features, it includes one of the best called conversation mirrors.
2020 is said to have added more value in a driver's life. One gets to enjoy more sophisticated powertrain and better driving technologies too. However, you need to spend a little extra on the newer version, it will give you more features including essential forward collision warning, automatic emergency braking, which is able to identify the pedestrians as well as cars.
Other than that, it will have standard blind-spot warning and adaptive cruise control besides lane and road mitigation.
The LX even drops the base from 184 hp to the standard 190- hp. The turbo has almost the same torque, but since the engine speed is lowered, it feels way livelier while driving. Even the better gas mileage is received.
A Little More About the CR-V
What's different in the 2020 CR-V is the new read bumpers and the new front as well. Even the headlights are revised, and you can see the upgraded taillights in this version as well.
Those who were looking for some modifications in the looks, 2020 is right here to make your wish come true. It has now come in different paint colors, so that the buyers have the choice of buying a new one, with unique different look.
Users will even get to experience some new alloy wheel design. Now, coming to the 2020 Honda CRV changes, it has a new revised center console that allows the pair of USB ports to move to the front ahead of the device tray.
Proceeding to the Honda CR-V 2020 vs 2019 comparison, all new 2020 CR-Vs are studded with more details. There are significant changes in terms of front and rear bumpers, and headlights, and tailgate advancing the overall look.
The 2020 EX and EX-L trims are adorned with alloy wheel design and 19-inch wheels as compared to the 2019 version. The latest Honda CRV also introduces three new colors that liberate new car owners for more varieties. There is a noticeable change in the center console that combines the USB ports ahead of the device tray.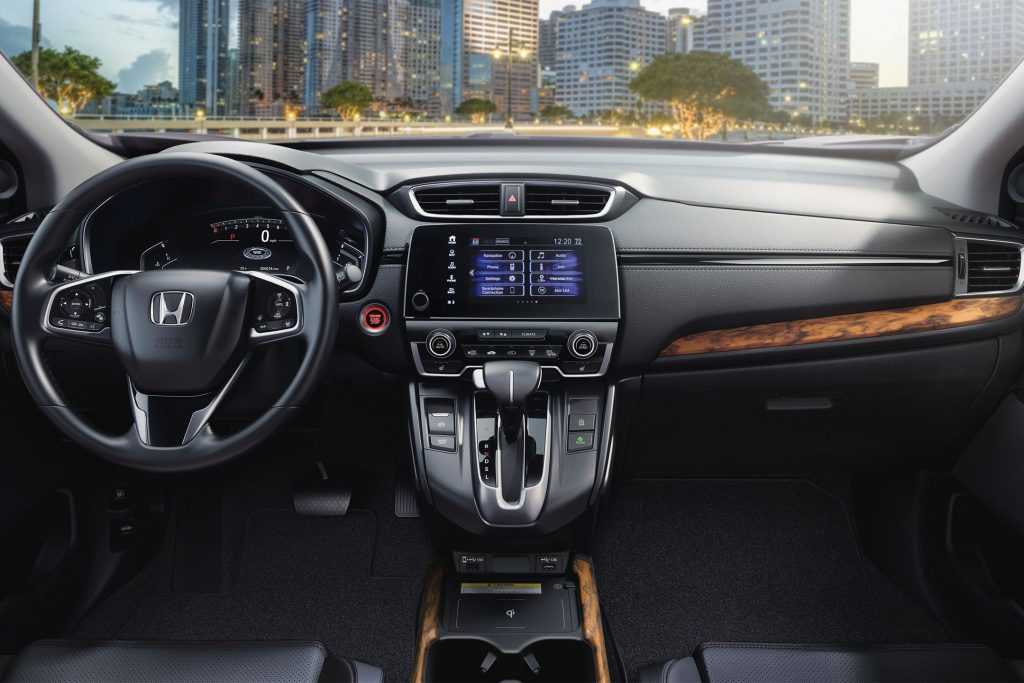 Knowing More About Both these Cars!
The 2020 version of CRV also addresses the wireless phone charging and a heated steering wheel like features as the innovation of the year. Hence, the SUV is going to fight vigorously against its rivals in terms of features, interiors, and exteriors.
Since the latest CRV comes with additional features and everything updated, there is a slight price change in all the trims, one of the 2020 Honda CRV changes. The second-level EX that offers the front-wheel drive will start at $28,655, which is $210 more as compared to the previous version. Similarly, the EX-L will begin at $31,145, which is $200 more. And the top-of-the-line Touring is priced at $34,345 that is $400 more than the previous year's trim.
Buying a Honda CRV with an All-wheel drive can opt for the trim level with a payment of $1,500 more that is an increment of $100 more as compared to the 2019 CRV.
The 2020 Honda CR-V brings a 190-horsepower 1.5-liter turbocharged four-cylinder engine with a Continuously Variable Transmission. This replaces the 2019 Honda CR-V's 184-horsepower 2.4-liter four-cylinder engine.
There is an automatic climate control system, a remote entry system, a Multi-Angle Rearview Camera, and a 5-inch LCD infotainment system with Bluetooth in the entry-level 2020 Honda CR-V LX. However, the sheet specs will vary as per the trim level, but all in all, it will be an excellent addition as compared to the 2019 Honda CRV, where all the features will worth the price of every trim.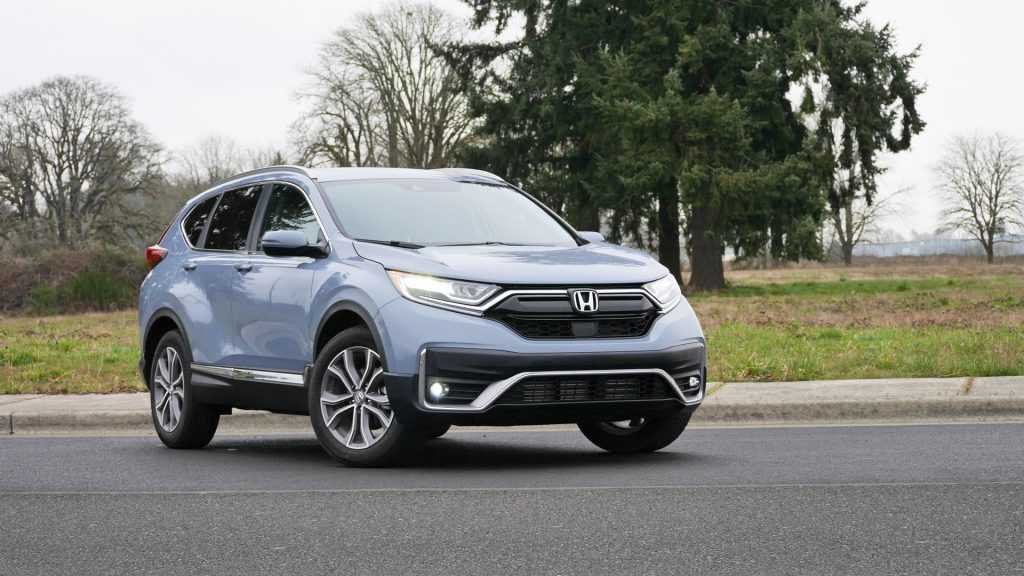 What Have We Learnt?
That's that! That was Honda CR-V 2020 vs 2019. Those who are excited about the new addition hold tight and be ready for the showroom release for all these new trims of Honda CRV. An advanced sense of style, a fresh level of specifications, and a soothing update waits for you in the form of the Honda CRV that SUV enthusiasts are going to love.