Free Car Giveaway Campaign – How to share refer link on Facebook and earn points
Last updated
Jan 16, 2018
0 comments
Car From Japan organizes Free Car Giveaway Campaign 2018 to create a circle of connection, caring and sharing.
In 20th every month, among top participants with the highest points, we will pick the winners who show most effort without cheating.
Many of our previous winners used Facebook as a powerful channel to gain points. Here are some tips for you:
How to share your refer link on Facebook:
Go to campaign page (Click here) and copy your refer link which is below "Check My Points" button.
1. Share the link on Facebook wall
Go to your Facebook page and paste the link
Write some nice messages and tag 3 close friends to invite them to join the Campaign (remember set "Public" so everyone can see it)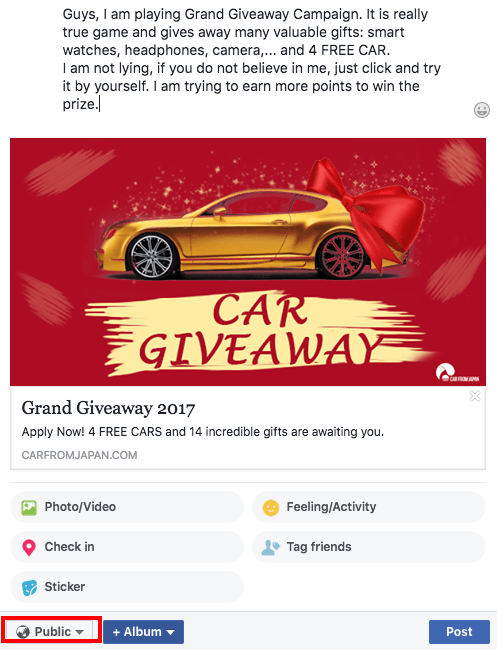 2. Share the link on Facebook Group
Scroll down your Facebook page, click "Group" in the left tab.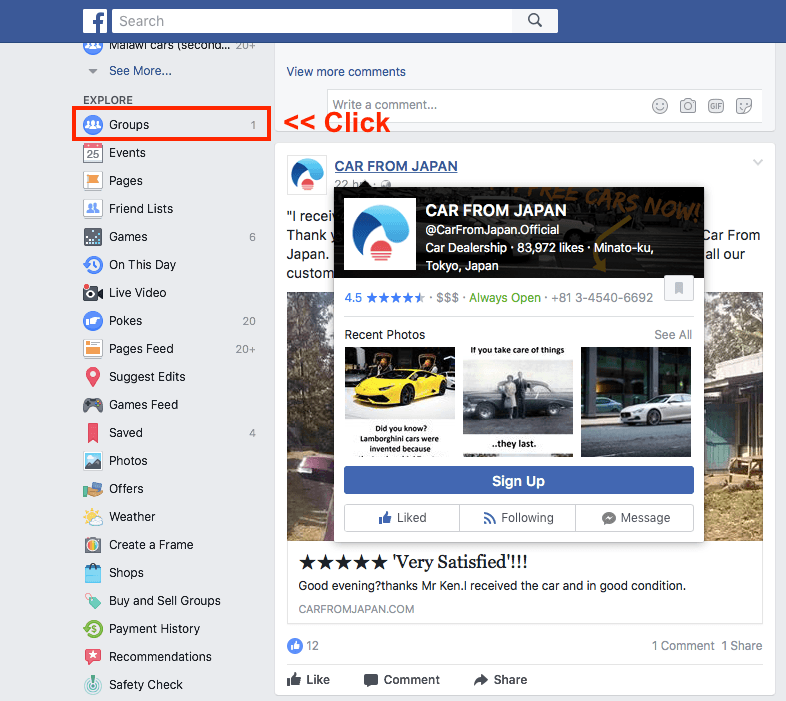 Choose groups, paste the link and write some nice messages to invite all members in the groups join the Campaign.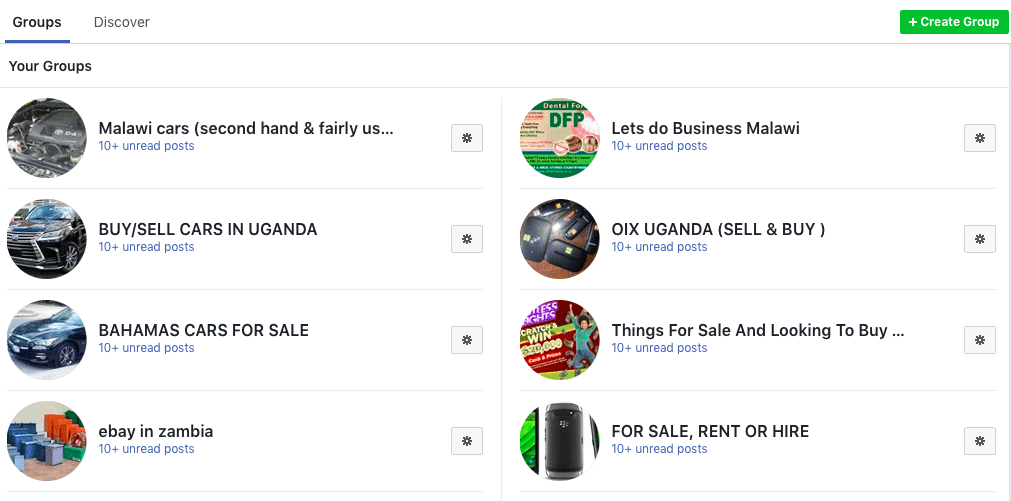 Note: If you do not belong to any group yet, you can start right now! Go to search tab , use keyword like "used car", "japan car", "campaign" to find some groups, then send request to join group by clicking "Group" and click "Join"
After your request is approved, go to those groups and share the link about the Campaign.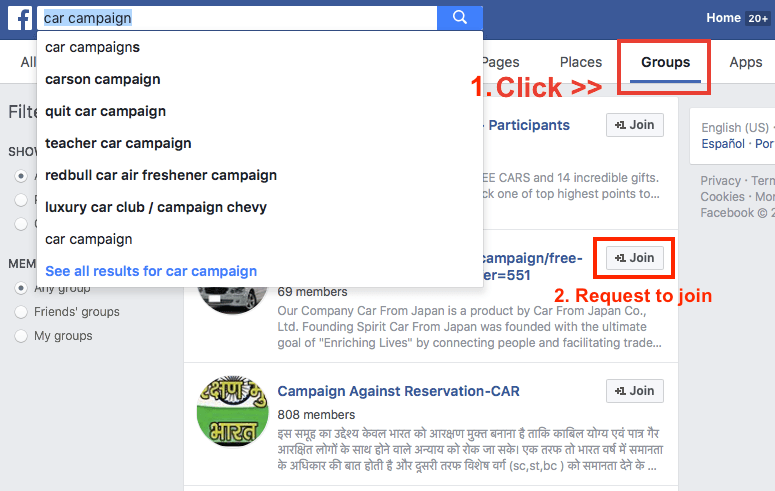 How to earn more points:
Check out the below useful information