How to win a prize?
1.  Apply
Click on "Apply Now" and fulfill your information in the Form
2. Verify your email
Go to your mailbox, open our email  & click "Confirm My Email"
3. Share your unique Link to earn points
After confirming your email, you will get a unique link. Share the link to introduce the Campaign. The more people click on your link, the more points you will get.
Be on the top list and get highest points to win a free car.

**The winners will be chosen every 30th of each month (28th in February).
Entry Starts

Campaign & Entry Starts: January 14, 2018, 17:00. (GMT)

Entry Closes

Entries will be accepted until: October 31, 2018, 16:55. (GMT)

Announcement

Contacting Winner & Presenting Prizes: within October 31, 2018, 16:55. (GMT)!!
Let us know how to announce the result to you
We will contact with you mainly via email.
Pick Your Car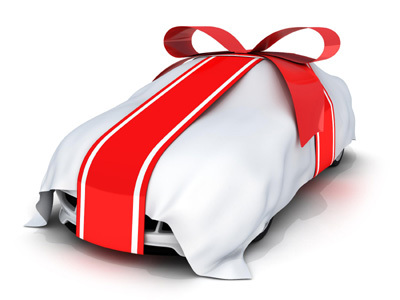 Here is more
How will the Free Cars be delivered to you?
The Free Cars will be delivered by Ro-Ro shipping to your selected port.
All of the delivery cost will be covered by CAR FROM JAPAN.
​
Details about prize receiving:
Potential winners will be chosen and contacted via email & phone by CAR FROM JAPAN with instructions on how to receive their prizes. If the winner disagrees to receive the prize or does not respond within 2 days after he/ she is contacted, such winner might be disqualified. In such case, another eligible candidate may be selected. CAR FROM JAPAN will not be responsible if any winner does not respond timely & gets disqualified as a result of failed contact attempts.
The person who wins a free car will select the delivery place and CAR FROM JAPAN will arrange the delivery of the prize at our sole discretion. After the car arrives the chosen delivery place, the winner is solely responsible for all local expenses (for example: applicable taxes, clearing services, registration, and other fees associated with receiving and using the prize). CAR FROM JAPAN will be happy to answer and assist the winners in this regard.
Submission Rules: 
One entry per person. False entries are not accepted. False names, addresses, and other falsified information will result in disqualifications. We request you to provide true information only, due to strict documentation requirements for the importing/exporting of vehicles and prizes. Please note that this contest is void where prohibited by law. 
This promotion is in no way sponsored, endorsed, administered by, or associated with Facebook or Twitter or Google+. You are providing your information to the sponsor, CAR FROM JAPAN and its' partners. The information you provide will be protected by CAR FROM JAPAN's privacy policy. Your information will only be used for marketing purposes of CAR FROM JAPAN and to communicate with you. 
NOTE: Any activity that shows system manipulation or inhuman-entry, will be considered as cheating.
How are Winners chosen? -> Click here
First round: Choose top 20 with the highest points into "Candidate list"
Second round: Remove "cheating case" from "Candidate list".
Third round: Remove candidates who spread inappropriate (abusive, racist, violent) content on SNS, Blog, Essay.
Fourth round: Choose the winner – the participant with the highest points among the remaining candidates
FAQ
Q: If I win a car, do I have to go to Japan to pick the car? 

A: No, you do NOT have to come to Japan to pick the car. If you win a car, CAR FROM JAPAN will send the car to your nearest seaport. You can choose where you want the car delivered. The detailed process will be notified to you after you are selected as the winner. 
Q: Do I have to buy something or pay to enter this contest?
A: This campaign is totally FREE. You do not have to make a purchase or pay anyone to be a part of it. 
Q: Do I need to have a driving license to participate in this contest?
A: No, you do NOT need the driving license to participate.
Q: If I win one of the 4 grand prizes (a car), can I choose the car I want? 
A: If you win one of the Grand Prize Cars, you may choose any car from our sponsored car list. We will share the selected car list with you, after winner announcement.
We understand that some of you want a free truck, others want a free sedan, we will try to put variable body types in the list.
Meanwhile, you can check available right hand drive cars for salefrom our website CarFromJapan.com. 
Q:  How can I increase my points fast and win a free car instantly?
A: After you successfully register, you will be able to go to your Campaign Dash Board by clicking "Check My Points".
In this page, you will see a list of missions including "Share on Facebook", "Share on Google+", "Invite your friends through Google", etc.
Step 1 is to accomplish all of the mission in this page.
Step 2 is to spread out your unique link and introduce about the campaign on Forums, Facebook groups, Blogs, etc. You can find your unique link in the Campaign Dash Board, too.
For more details, >> Click here <<
Q: If I don't win a car, can I convert my points into money?
A: Yes and No. Your point will not be converted into Cash, but it can be converted into Coupon.
And you can use that coupon to buy a car from our website. Every 1000 points equal to $10.
If you want to convert points to coupon, please email us ask@carfromjapan.com.


Q: Has anyone won a car so far?
A: Yes, there are dozens of winners so far. Check out:
- Car Giveaway 2018 Monthly Winners (until last month):
https://carfromjapan.com/article/campaign/free-car-giveaway-2018-winner-announcement/
- Car Giveaway 2017 Winners: 
https://carfromjapan.com/article/campaign/grand-giveaway-2017-winner-announcement/
- Car Giveaway Summer 2016 Winners:
https://carfromjapan.com/article/campaign/car-giveaway-summer-2016-winner/
- Car Giveaway Xmax 2016 Winners:
https://carfromjapan.com/article/campaign/xmas-car-giveaway-2016-winner/
Q: Is this Car Giveaway Campaign one kind of Car Sweepstakes?
A: No, Car Sweepstakes is a form of Lottery, where your chance of winning a car depends on your Luck;
On the other hand, this Car Giveaway Campaign is a contest, where the winners are chosen fair and square, depending on you and your effort.
Q: I am from .... country. Can I also apply? 
A: Yes, you can. We do not have a country restriction to enter this contest. As long as you are at least 18 years old, have a valid email address and have a social account (Facebook, Google+, Twitter), you can enter this contest & win a Free Car or many other awesome prizes. 
Q: I can not find my country in the list. What should I do? 
A: If you can not find your country, that means its not in our "commonly exported country list" of our database. Do not worry, go ahead and apply by selecting the nearest country and we will fix the application details later.
Q: Why I can not click on "Share on Facebook", "Share on Twitter", "Share from Gmail", "Share from Yahoo Mail",...?
A: You will get more points after clicking on these buttons for only one time. That's why you can not click on it anymore, it will help you focus on the unlimited earning points techniques which is sharing your referral link on every SNS (Facebook, Forum, Blog, Twitter, WhatsApp,...)
Q: Can I edit my essay for Grand Giveaway Campaign?
A: You can not edit your essay after publishing. Your essay will be on CFJ website, you can share it on Facebook to get more friends join the Campaign with you.
Q: How many points will I get from writing the essay? Why can I not increase my point?
A: You will earn +1 point for each word written, maximum +400 points. We will read your message, if it is good, you can earn more up to +500 exceptional points. So totally points will be +900 points. However, these extra points will be given out by December 20th for accumulating on your recent points. After that, we will choose Free Car winner, so that these extra points are very important.
Q: I shared link on every SNS, but why I do not win?
A: Only sharing the link will not guarantee that many people will click your links. Only when many people click your link and register will you boost your points up fast in this free car contest. So, the points are: Writing meaningful and interesting content, & sharing your unique link in the right places (SNS groups where people love cars or interested in free vehicles).
Q: Which cars did you giveaway in the previous contest?
A: In the past car giveaway contest, we have given away many types of car like: Nissan Skyline, Toyota Passo, etc.
This year we receive many request for  Toyota RAV4 2006, Toyota Prius 2011, Subaru Forester 2008, Subaru Impreza 2011. But we are still considering which car to give way.
Q: I am not 18 years old. But I want to participate. What should I do? 
A: If you are not 18 years old, you can participate only with your guardians' consent. If you win, we will require you to submit your guardian's written consent about allowing you to participate. 
Q: I need a car for free anyway, is there any way I can get it without entering this competition?
A: We understand your need, on the other hands, we need to make the things fair-play. If you are really in need of a free car, use that determination and turn it into action – enter to win a car!