Used Toyota Sienta for sale
(1,081 Results)
Photo
Model

Year

Km

Engine

Grade

Car Price

Total Price

2010




Apr

60,000


km

1,500


cc

2012




Jun

66,000


km

1,500


cc

2012




May

81,000


km

1,500


cc

2022




Dec

4,000


km

1,500


cc

2023




Jan

7,500


km

1,500


cc

2008




Oct

57,500


km

1,500


cc

2006




Feb

44,500


km

1,500


cc

2016




Aug

67,637


km

1,500


cc

2019




Sep

13,000


km

1,500


cc
Photo
Model

Year

Km

Engine

Grade

Car Price

Total Price

2016




Nov

62,984


km

1,500


cc

2022




Oct

14,100


km

1,500


cc

2017




Jul

59,000


km

1,500


cc

2021




Mar

37,000


km

1,500


cc

2022




Dec

4,000


km

1,500


cc

2020




Jul

42,000


km

1,500


cc
Buying Guide
The Toyota Sienta is a mini Multi-purpose Vehicle manufactured by the famous Japanese automaker since 2003. The car is well-known as a social mobile with many exceptional features such as wide sliding rear doors for easy entry to the second and third row seats, roomy interior space for big adults, flexible cargo space, silent engine and many more.
It is currently sold in Japan, Singapore, Hong Kong, Taiwan, Singapore, Thailand and Laos. In Tanzania, Kenya and Uganda, the Sienta is available as a Japanese exported used car.
In this review, we take a closer look at every aspect of the car in detail. So if you are interested in a Toyota Sienta for sale or just simply want to learn more about it, the review below is right for you.
Toyota Sienta - One Of The Best-Selling MPVs
I. Overall
Strength:
Easy for elderly, kids and pets to get into the car due to the low vehicle height
Two powered sliding doors
The third row can be fold down, creating more cargo space
Good fuel efficiency
Spare parts are easily available
Silent engine
Plenty of legroom for passengers sitting in the last row
Value money for a 7-seater car
Light steering (easy for women)
Awesome features
Weakness
Engine is a bit underpowered when you have 7 adults on board.
Narrower middle row comparing to sedan
Suspension is quite bouncy
II. Generation Reviews
1. First Generation (XP80; 2003 - 2015)
The first generation Toyota Sienta was launched in Japan in 2003. The car was also sold in many other markets like Singapore, Hong Kong and Indonesia through parallel imports.
The car was given a facelift in 2003 (3 years after its first debut). This facelift is available in many color choices such as Metallic Blue, Gun-Metal Grey and Apple Green. Another change given for the facelift is double electric-powered sliding doors.
The first generation Toyota Sienta uses a 1.5-litre VVT-i petrol engine, making 82 kW (110 hp; 111 PS) at 6,000 rpm and pairs with a continuously variable transmission. EBD (Electronic brakeforce distribution) and ABS (anti-lock braking system) are standard.
For the models made in 2007 in the Japanese market only, a subscription telematics service and G-Book is available as optional.
In 2010, Toyota decided to stop producing the Sienta due to its age, though its sales number is still going well. In May 2011, the car was reintroduced unchanged (except for a new sports model and renamed trim levels, Sienta DICE, with a seperate look).
Power Train

Dimensions

Engine:

1.5 L 1NZ-FE I4 (petrol)

Transmission:

+ Super CVT-i

+ 4-speed automatic (AWD)

Length:

+ 4,100 mm (161.4 in)
+ 4,200 mm (165.4 in) (DICE)

Width:

+ 1,695 mm (66.7 in)

Wheelbase:

+ 2,700 mm (106.3 in)

Height:

+ 1,670 mm (65.7 in)

+ 1,680 mm (66.1 in) (AWD)

Curb weight:

+ 1,210 kg (2,668 lb)

+1,310 kg (2,888 lb) (AWD)
2. Second Generation (XP170, 2015 - present)
On July 9, 2015 the second generation Toyota Sienta was introduced to the public. Unlike the first generation with a box-like shape, the second generation owns a new design like a trekking-shoe-like shape. Additionally, the new models feature a big front grille and front and rear bumper garnishes which links to the lights.
In this generation, the mini MPV is available in 3 interior layouts: 5-seater, 6-seater, and 7-seater. Comparing to the prior generation models, the interior space has been extended in all areas.
A hybrid version is offered in this generation. This version consumes less fuel than normal versions, making it eligible for tax incentives and eco-car subsidies. A "Stop & Start System" is fitted as a standard option.
In Japan, the Sienta is available in X, G, Hybrid X and Hybrid G variant.
Power Train

Dimensions

Engine:

+ 1.8 L 2ZR-FAE I4 (petrol, Taiwan)

+ 1.5 L 2NR-FE I4 (petrol, Indonesia)

+ 1.5 L 1NZ-FE I4 (AWD petrol, Japan)

+ 1.5 L 2NR-FKE I4 (VVT-iE petrol, Japan)

+ 1.5 L 1NZ-FXE I4 (hybrid petrol, Japan)

Electric motor: + 2LM AC PMSM (hybrid)

Transmission:

+ Super CVT-i (Japan)

+ E-CVT (hybrid, Japan)

+ 6-speed manual (Indonesia)

+ CVT with 7-speed shiftmatic (Indonesia)

Hybrid drivetrain: + Power-split (hybrid)

Battery: + NiMH (hybrid)

Length: + 4,235 mm (166.7 in)

Width: + 1,695 mm (66.7 in)

Wheelbase: + 2,750 mm (108.3 in)

Height:

+1,675 mm (65.9 in)[1]

+ 1,695 mm (66.7 in)[1] (AWD)

Curb weight:

+ 1,310 kg (2,888 lb)

+ 1,380 kg (3,042 lb) (hybrid)

+ 1,370 kg (3,020 lb) (AWD)
Check out the video below to see the Toyota Sienta in detail:
III. Toyota Sienta Price
On used car market, the price of a Toyota Sienta is now varying from $4,000 to $17,000 depending on model year, mileage and other condition of the car. The newer the model is, the higher the price is. The better the car condition is, the higher the price costs.
And make sure that you make a deal with a good dealer as he can sell you a car with much life left. If you buy a used car from an unknown dealer, there is nothing to guarantee the quality as well as the price of the car.
In case you don't know who is a good dealer, you can try to make a deal with big platforms selling car such as Carfromjapan.com to get a car in good condition at a very reasonable price.
User Reviews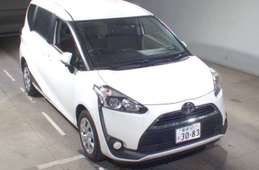 Toyota Sienta 2015
9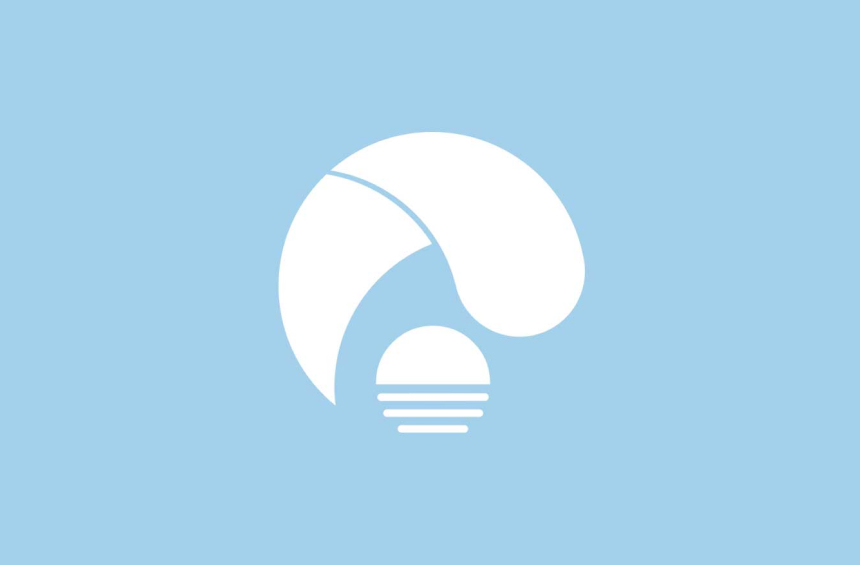 David Elliott
Verified Buyer

New Zealand
Satisfied
I received the car exactly as it was on pictures
After Delivery Pictures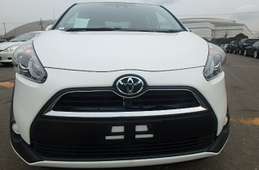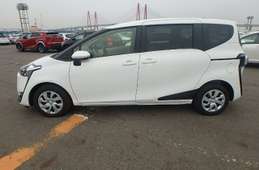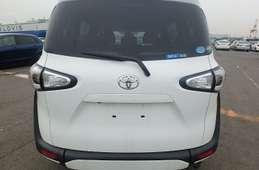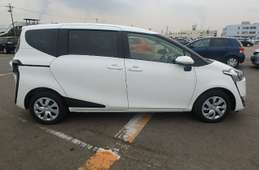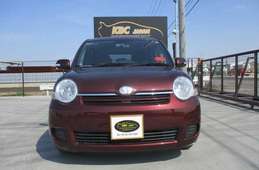 Toyota Sienta 2011
22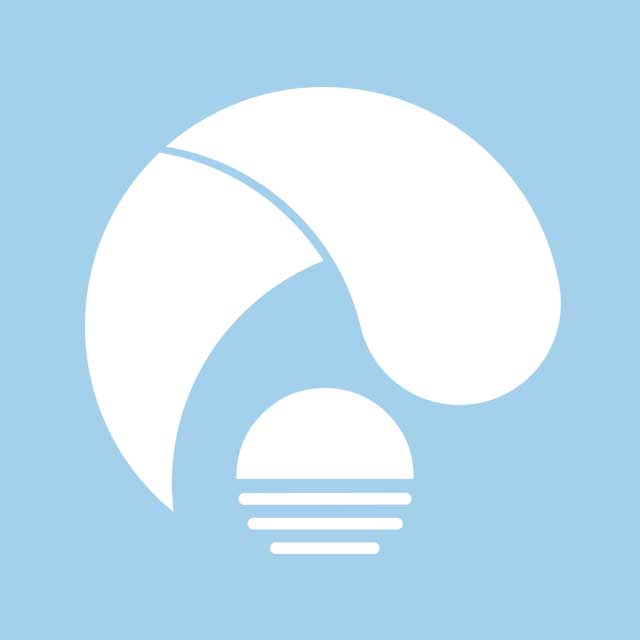 Murungi Stephen kabiro
Verified Buyer

Kenya
Satisfied
Good evening?thanks Mr Ken.I received the car and in good condition.
After Delivery Pictures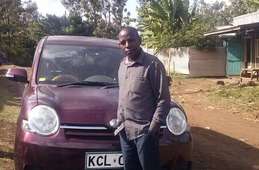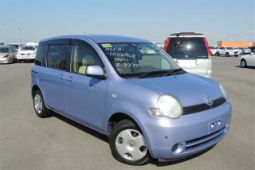 Toyota Sienta 2003
28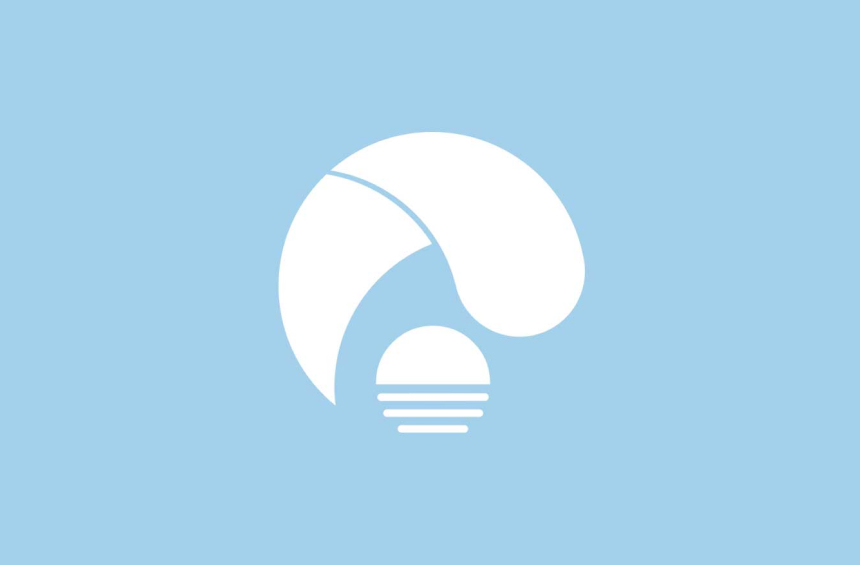 Francisco Barros Piedade de Sousa
Verified Buyer

Mozambique
Satisfied
Good morning, how vain? I would like to thank the support that your team gave me the car buying toyota sienta, the car is in optimas pordentro car conditions and the engine, so that a part from outside the car not liked. At the time of car Campra on your link the pictures not be seen that the doors on the left and on the same side forward and brings estam shaved, it made me very sad. People ask me how I bought a car compartes scraped and different paint these same parties, not only in the port they stole the trailer iron and the monkey. I said not to be seen in the pictures that had those marks. But to do has already been done the business. greetings