Used Toyota Porte for sale
(

0

Result)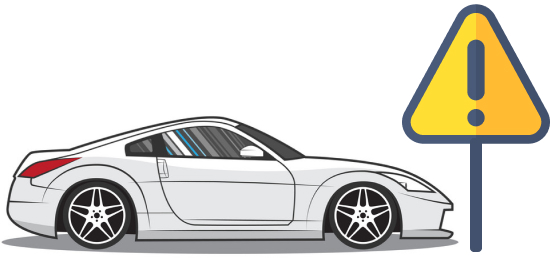 Try something like
Reduce the number of filter
You can check bellow cars
Reset Search
Buying Guide
Toyota Porte was first introduced in 2004 with a similar look to the Toyota Isis. This is a mini Toyota MPV featuring a conventional swing-open door in the driver side, an electric-powered sliding door on the passenger side and a large capacity, which can be credited to the VIP class.
The car is now in its second generation with lots of improvements to stay attractive in potential customers' eyes.
In this review, we'll discuss more about this cool car. So if you are hunting for a Toyota Porte for sale, don't forget to check it out!
First Generation (AP10; 2004–2012)
In July 2004, the first Toyota Porte was released but it is sold in Japan only. Hence, this generation is designed with right-hand drive. The Porte is available in 4-seater or 5-seater versions and is manufactured based on the Toyota Vitz subcompact car.
It is fitted with either a 1.3-litre or 1.5-litre petrol engine, mated with automatic transmission only, and with either all-wheel drive or front-wheel drive. It shares many things in common with the 2002 Peugeot Sesame and has a smaller size than the PeuGeot 1007 which owns an electric-powered sliding door on both sides. Though the sliding door only move to the left.
Second Generation (XP140; 2012–present)
The second generation Toyota Porte came to the market in 2012 with a redesigned style. This generation introduced the Spade variant, which is fitted with a slightly different interior color, as well as a different front and rear design. Models of the second generation is sold at Toyopet Store and Toyota Store dealerships whereas the Spade is sold at Nets and Corolla Store dealerships across Japan, as well as Macau and Hong Kong, beginning in August 2015.
The second generation Porte is still equipped the 1.3-litre 1NR-FE engine or an enhanced 1.5-litrer 1NZ-FE engine, paired with the Super CVT-i automatic transmission, an available Smart Stop feature for the 1.5-litre variants offers good fuel economy (20.6 km/L; 48 mpg‑US; 58 mpg‑imp).
In 2015, Toyota stopped producing the 1.3-liter model. A new 1.5-litre 2NR-FKE engine was made for 2WD models. This new version gives a better fuel economy (22.2 km/L; 52 mpg‑US; 63 mpg‑imp)
Toyota Porte Price
On used car market, a used Toyota Porte for sale costs from $1000 to $10,000 depending on model year, engine size, mileage, installed features and other conditions of the car. When buying a used Toyota Porte, you can base on these factors to choose pick a car suitable for your needs.
Where Is The Best Place To Buy A Used Porte?
Nowadays, there are many places selling used car such as local showrooms, dealers or car platforms. All of them have their own benefits. If you want a quick purchase, you should buy from a local showroom. If you have time and want to get a good car at the best price, buying directly from trusted dealers or used car platforms such as Car From Japan will be the best option for you.