Used Toyota Land Cruiser 70 for sale
(33 Results)
Photo
Model

Year

Km

Engine

Grade

Car Price

Total Price

2014




Sep

8,200


km

4,000


cc

2015




Mar

53,700


km

4,000


cc

2015




Mar

25,500


km

4,000


cc

2015




34,300


km

4,000


cc

2004




May

68,000


km

4,200


cc

2015




Jan

34,000


km

4,000


cc

2015




Jan

28,300


km

4,000


cc

2014




Aug

66,000


km

4,000


cc

2014




Oct

3,000


km

4,000


cc
Photo
Model

Year

Km

Engine

Grade

Car Price

Total Price

2000




Oct

167,900


km

4,200


cc

1999




Jun

100,200


km

4,200


cc

1999




Aug

160,000


km

4,200


cc

1999




Jun

158,000


km

4,200


cc

2001




Nov

178,000


km

4,200


cc

1999




Feb

194,300


km

4,200


cc
Buying Guide
The Toyota Land Cruiser 70 series is produced to tackle the toughest terrain and the most difficult jobs with the reliable simplicity and reliability the Japanese automaker is famous for. It might not be a car for suburban families and city slickers as much as its competitors here, but it will play a big role if you live outside the boundaries of major big cities. As you are looking for a Toyota Land Cruiser 70 series for sale, let's check out the review from car experts and enthusiasts below:
A Brief Of Toyota Land Cruiser 70 Series
In the fast-changing world, it is pretty nice to see somethings stay the same. One of those is Toyota Land Cruiser 70 Series, which was introduced to the public in 1985 when most cars still had cassettle players, carburettors and cigarette lighters.
1. External Design
At the first look you will be impressed with the robust design of the LandCruiser 70 series. It looks exactly like what it is build for, a utilitarian workhorse that can last forever.
The front has bold wheel arches, single lights and lower fog lights.
From the side you can see how long the vehicle is. It owns a bold grill, high sides and roofline.
The vehicle we have here is equipped with Toyota alloy wheels, Toyota bull bar, a robust genuine Toyota steel tray, tow bar, under tray spare wheel carrier, and snorkel.
The GXL LandCruiser 70 series Dual Cab has 16-inch alloy wheels and 265/70 R16 115R all terrain tires. They looks quite cool as well as being functional and robust.
2. Internal Design
Now, let's get inside the car. Its dashboard is designed with 02 big dials, 02 small ones, providing a huge amount of data to the driver. The car has a clock placed on the centre stack, a bluetooth stereo and below are the slide controls for the Air Conditioning. It also has USB connectivity and 12V points as well.
Storage of the Landcruiser 70 series is a mixed bag. The size of the centre console and glove box is quite reasonable but the size of the the door pockets is quite small. Besides, the car has only one cup holder and small other storage spaces (it is not a good point of the vehicle).
The driver seat is convenient and can definitely fit a taller adult with ease. Having said this, there is plenty of space for head, shoulder and butt of both front passengers. Although the front seats have manual adjustment and no added lumbar support, they still give passengers enough comfort during a long trip.
Rear passengers do have much space too, providing much convenient for people in the back.
The steering wheel of the Toyota Land Cruiser 70 series is quite easy to handle and enables good feedback. But it is completely devoid of any controls.
Overall, the interior is a nod to the functionality and practicality of the Toyota Land Cruiser 70 series.
3. Features
There is not too much to say in this section as the Toyota Land Cruiser is not precisely laden with features. Recent models received some added vital features such as:
Cruise Control
Height and reach adjustable steering wheel
Active traction control (A-TRC)
Auto locking front hubs (with a manual lock facility)
Bluetooth connectivity
Electric windows
However, here are something that the car really missed:
No reverse camera
No DTE facility
No rear window demister
Only one cup holder and virtually nowhere to put items other than in the centre console.
No steering wheel controls
No electronic external mirror adjustment (yes, manual mirrors that can be bumped daily in car parks etc.)
4. Engine And Drive
The Toyota Land Cruiser GXL 4.5-litre-V8-TD engine makes 151kW/430Nm. A 5-speed manual transmission is fitted for this model.
The latest version received a much higher 5th gear, enabling better highway cruising.
The flat torque curve enables driving with ease, with 5th gear useable from 50 km/h around town through to 120 km/h on the highway.
Now the Toyota Land Cruiser 70 series has a diesel particulate filter as standard as part of the move to Euro 5 compliance so the big bonnet bulge produces more cooling around the engine.
The 4-wheel-drive ability of the Toyota Land Cruiser 70 series is superb so we think there is no need to discuss about it.
The Toyota Land Cruiser 70 series has a stick shift part-time 4-wheel-drive with 2-speed transfer case and a rear diff lock and automatic locking front hubs as standard.
5. Towing Capacity
Designed with the muscle to haul heavy loads, the Toyota Land Cruiser 70 Series has a big towing capacity of 3500 kg.
6. Safety Features
Safety is a vital feature on car, especially on UTEs.
The Toyota LandCruiser single cab UTE received a 5-star ANCAP safety rating but the dual-cab UTE does not.
However, it does have upgraded safety features including:
Active Traction Control (A-TRAC)
Electronic Brake-force Distribution
Hill-start Assist Control (HAC)
Vehicle Stability Control (VSC)
Brake Assist
Driver and front passenger airbags
Driver seatbelt warning lamp
Door ajar warning lamp
Energy-absorbing steering column
Side door impact protection beams
Anti-lock Braking System (ABS)
Anti-lock Braking System (ABS)
Good bits:
4-wheel-drive ability
Strong reliability
Towing capacity
Not so good bits:
No reverse camera
MT is good but needs a 6th gear or AT
Missing some safety items
7. Toyota Land Cruiser 70 Series Price
At present, the a lasted version costs $71,740. In used car market, the Toyota Land Cruiser 70 series price varies from $20,000 to $50,000 depending on the mileage, model year and other conditions. And there are plenty of stores that sell used Toyota Land Cruiser 70 series for sale at good conditions and reasonable prices.
User Reviews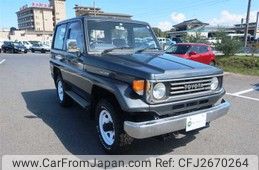 Toyota Land Cruiser 70 1990
30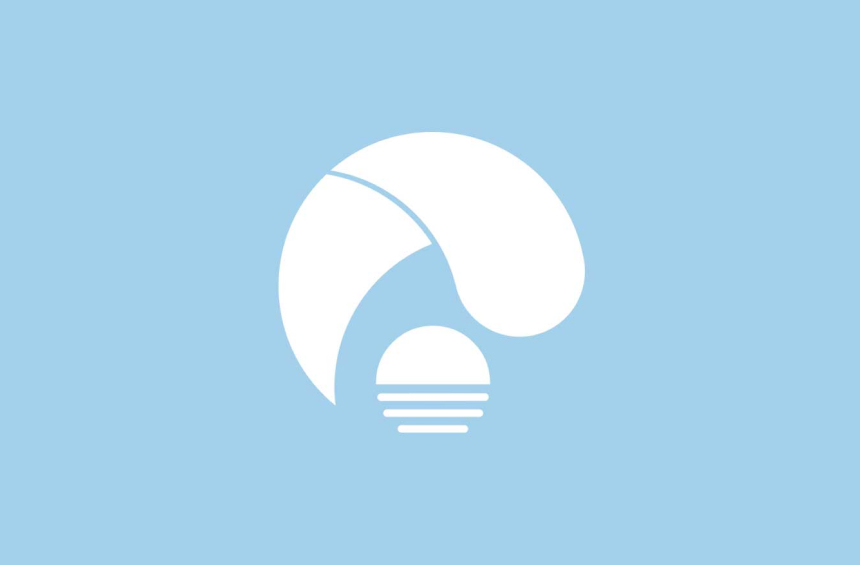 Croman Enterprises
Verified Buyer

USA
Satisfied
Hi, I received my land cruiser and am really enjoying it so far. After jumping the battery it's running really great. Austin Whitaker