Used Toyota Alphard for sale
(1,316 Results)
Photo
Model

Year

Km

Engine

Grade

Car Price

Total Price

2022




Jan

12,000


km

2,500


cc

2021




Feb

30,000


km

2,500


cc

2023




Aug

1,000


km

2,500


cc

2021




Apr

17,000


km

2,500


cc

2020




Jul

101,000


km

2,500


cc

2020




Mar

73,000


km

2,500


cc

2017




Jan

60,000


km

2,500


cc

2023




Jul

1,900


km

2,500


cc

2023




Aug

1,000


km

2,500


cc
Photo
Model

Year

Km

Engine

Grade

Car Price

Total Price

2022




Jan

24,000


km

2,500


cc

2021




Dec

10,000


km

3,500


cc

2023




Sep

100


km

2,500


cc

2020




Oct

27,000


km

3,500


cc

2022




Jan

11,000


km

2,500


cc

2020




Jul

15,000


km

2,500


cc
Buying Guide
Looking for a luxurious minivan manufactured by Toyota Motor Corporation that can bring your passengers a delightful journey? A Toyota Alphard - the Toyota's best selling MPV, is here for you. Keep reading the complete Alphard's review from auto experts and consumers below to know the reasons why you should buy this car.
All About The Lavish Alphard
In this review, we review every aspect of the Alphard such as its background, exterior, interior, engine, performance, price and so on in detail. Therefore, if you are planning to buy a Toyota Alphard for sale, please read this review carefully to make sure you will not miss any important pieces of information.
Overview
The Toyota Alphard is a luxury minivan produced by the famous Japanese automaker Toyota since 2002. The vehicle is available in seven-seater versions or eight-seater versions with 2 engine options: petrol and hybrid. Toyota Alphard hybrid variants have been offered since 2003 and they incorporate Toyota's Hybrid Synergy Drive technology. Alphard, the name of the brightest star in the constellation Hydra was used to name the vehicle.
Productions of the Alphard started in 2002 and still continues until today. And the vehicle is now in its third generation. A sportier version of the Alphard is also available under the name Toyota Vellfire.
The traditional competitors of the Alphard are the Honda Elysion and the Nissan Elgrand.
Why You Should Buy An Alphard?
It is a superbly well-designed vehicle that surely brings luxury and comfort for your family.
It is quiet, smooth and powerful, with the choice for four-wheel drive
It has hugely comfortable and flexible seating arrangements for up to 8 passengers.
It can work as a driveable office as well.
It can be used as a campervan.
Toyota Alphard Exterior
The Alphard is a big, big, big vehicle as the later models are bigger than its predecessors.
The car is designed with a modern look. Later Alphard models have a "sophisticated and elegant" design while the later Vellfire models focus on "Strong individuality and strength". A rear mounted, overhead convex mirror is equipped for the vehicle to help the drive in seeing obstructions. This is a supplemented safety feature that adds the rear vision supplied by the backup camera in the hatch. Images from the camera are indicated on the centre mounted display. A backup alarm is offered where needed.
The vehicle has side signal indicator lights in the side view mirrors. The off-road ability of the car is a bit limited due to the low swept design of the side panels and the front spoiler.
Toyota Alphard Interior
Get into the car, you will be in love with its luxury interior. The Alphard's seating arrangements are so much flexible: straight forward 3 row, table, cafe, bed and a cargo space big enough for a chest freezer are available. The second seat row has 2 ISOFIX points and can turn 180 degree to face the third seat row. The car also has two awesome sunroofs for a journey as silk as smooth.
Other equipments include:
- Superb interior atmosphere for executive feel
- 8 way power ottoman that provides the comfort while travelling
- Reversing maneuvers
- Parking camera display
- Bluetooth
- FM/AM tuner
- DVD
- AUX-in
- USB
- Ceiling mounted nine inches video graphics monitor screen with wireless remote control
- Seat button for desired posture
- Foot rest for second row passengers that optimizes the comfort and amenity
- 7 air bags
To learn more information about the interior and exterior of the Alphard, watch the video below:
Engine And Performance
No

Engine

Power train

First generation

(AH10 2002 - 2008)

- 2.4 L 2AZ-FE I4

- 2.4 L 2AZ-FXE I4 Hybrid

- 3.0 L 1MZ-FE V6

- 5-speed automatic (post-facelift 3.0 V6)

Second generation

(AH20 2008 - 2015)

- 2.4 L 2AZ-FE I4
- 3.5 L 2GR-FE V6
- 2.4 L 2AZ-FXE I4 Hybrid
- 6-speed automatic (3.5L V6)
- 7-speed Super CVT-i (2.4L i4)
- e-CVT automatic (2.4 Hybrid)

Third Generation

(AH30 2015- present)

- 2.5 L 2AR-FE I4
- 2.5 L 2AR-FXE I4 hybrid
- 3.5 L 2GR-FKS V6 (MY2018-)

- 3.5 L 2GR-FE V6 (MY2015-2018)

- 6-speed Super ECT (2GR-FE)
- 7-speed super CVT-i (2.5 i4)
- 8-speed Direct Shift (2GR-FKS)
e-CVT (2.5 Hybrid)
Even though the Alphard is a big car, it doesn't feel as big as its big size once you are behind the wheel. Its engine provides adequate power and is smooth, quiet and feels effortless. You can speed this vehicle quickly without any troubles when needed.
The Alphard has disc brakes all round, pulling the vehicle up so well without pedal feel under braking. We think it is commonly normal for this type of vehicle.
Its ability to corner is reasonable for the weight, size and intended purpose of the vehicle.
Toyota Alphard Price
The latest Toyota Alphard price ranges from $28,000 to $76,000 depending on the version you want. A hybrid version will be expensive than a petrol one.
On used car market, the price for a used Toyota Alphard for sale varies between $13,000 and $53,000 depending on version, model year, mileage and other conditions of the car.
So if you want to buy a Toyota Alphard for sale, you can base on the two price ranges to pick one suitable you the most.
User Reviews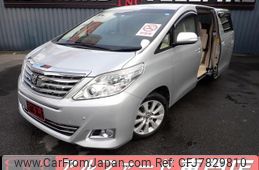 Toyota Alphard 2014
21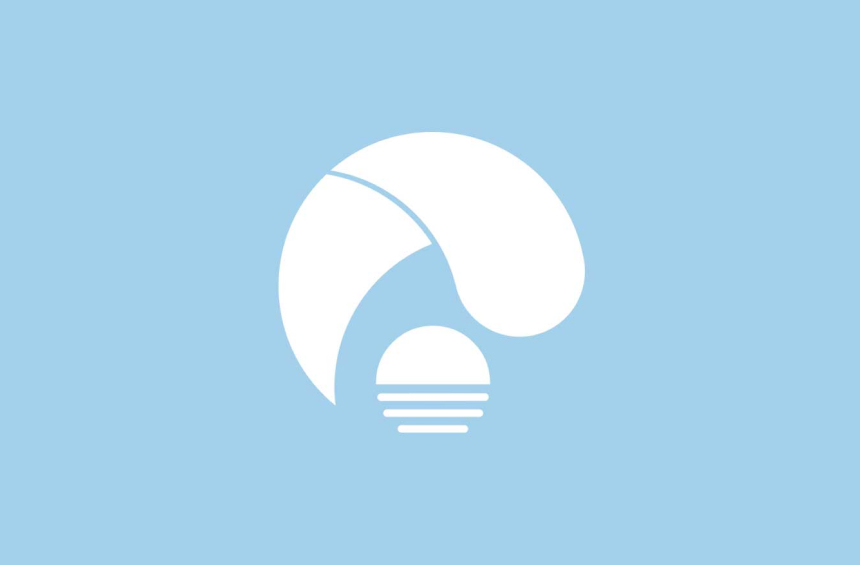 Andrew Trott
Verified Buyer

Bermuda
Satisfied
Concerning my experience, overall it was good. I've never made such a large purchase online before. But very happy with the end results. My only complaint would be that the whole process takes time. I would recommend Carfromjapan to everybody.
After Delivery Pictures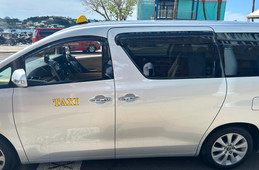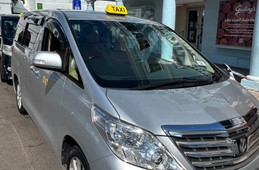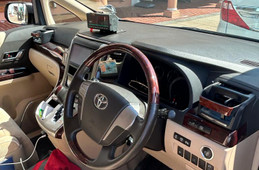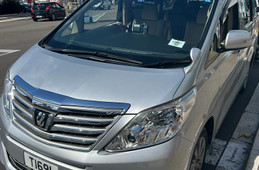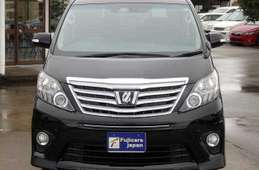 Toyota Alphard 2013
29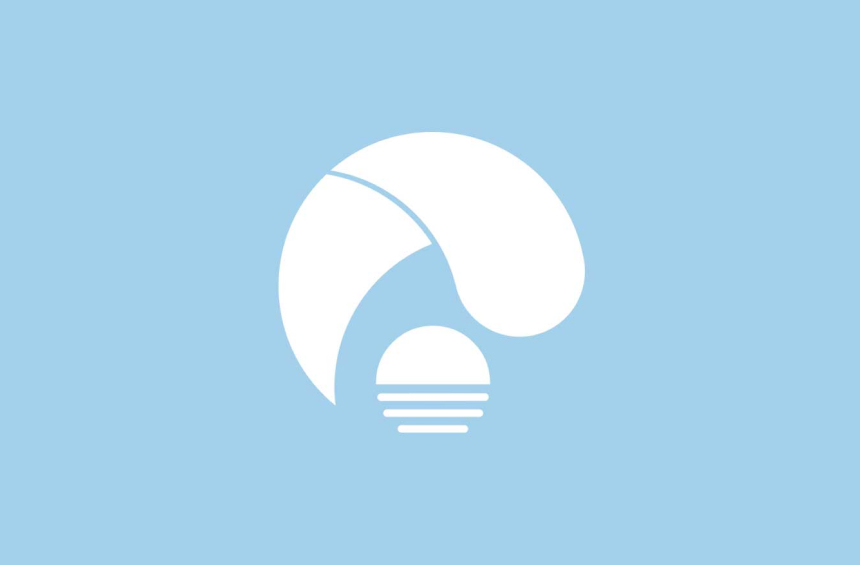 ryan ball
Verified Buyer

Bermuda
Satisfied
I will be buying the rest of my fleet from car from Japan.
After Delivery Pictures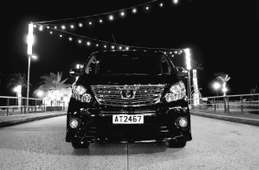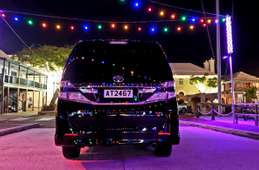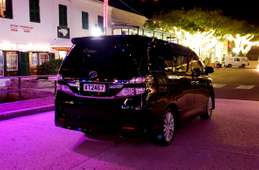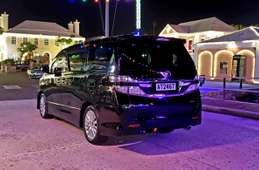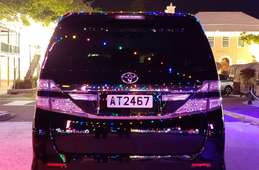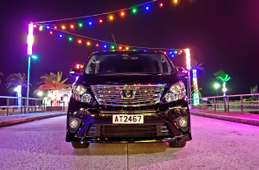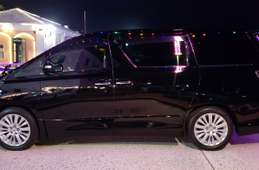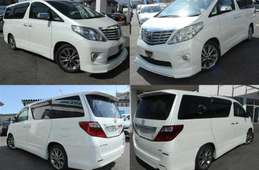 Toyota Alphard 2011
21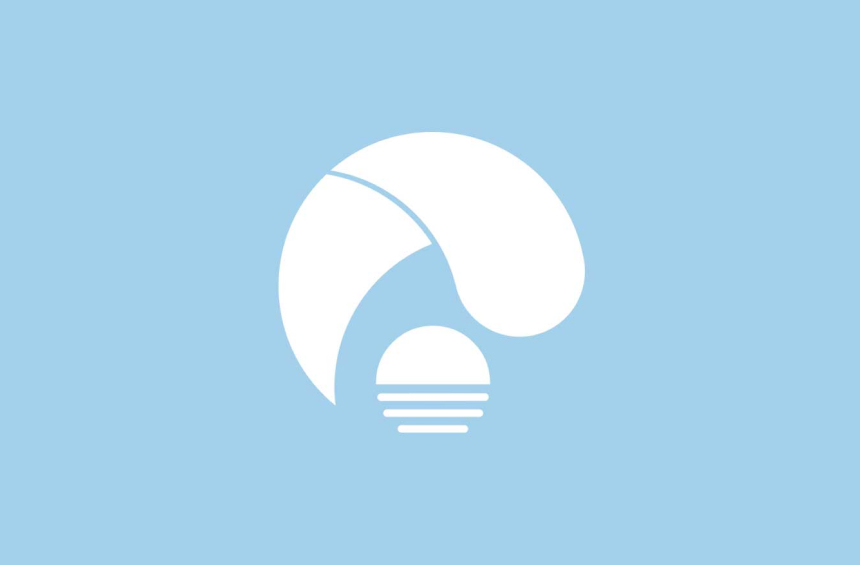 Philip Manuel da Rocha Antunes
Verified Buyer

Mozambique
Satisfied
Car Received in Good Condition!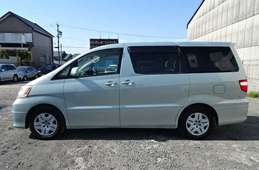 Toyota Alphard 2003
30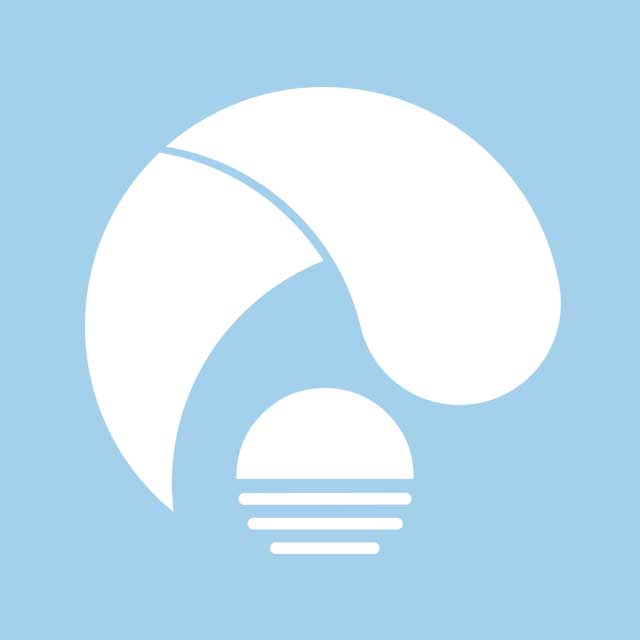 NORRIS PHILLIP
Verified Buyer

Grenada
Satisfied
Hey Mr Ken, Sorry for the late reply, I've received my vehicle and its in great working condition. Thank you for the speed delivery and the continuous updates and quick replies. I will definitely be using Car From Japan for future purchases. Looking forward to working with you again. Thank you Sincerely, Norris Phillip (Mr.)
After Delivery Pictures