Used Nissan Wingroad for sale
(28 Results)
Photo
Model

Year

Km

Engine

Grade

Car Price

Total Price

2011




Jan

51,000


km

1,500


cc

2018




Sep

60,000


km

1,500


cc

2009




Mar

63,000


km

1,500


cc

2003




Dec

49,900


km

1,490


cc

2007




Jul

33,000


km

1,800


cc

2004




Mar

51,000


km

2,000


cc

2003




Dec

50,000


km

1,500


cc

2012




Feb

82,000


km

1,500


cc

2008




Sep

130,000


km

1,500


cc
Photo
Model

Year

Km

Engine

Grade

Car Price

Total Price

2006




Nov

96,000


km

1,500


cc

2002




Apr

76,000


km

1,800


cc

2007




Apr

102,000


km

1,500


cc

2003




Aug

116,000


km

1,500


cc
Buying Guide
The Nissan Wingroad is a small size station wagon manufactured by the Japanese automaker Nissan from 1982 to 2018. The Wingroad is a strong competitor of the Toyota Corolla wagon (Toyota Fielder). It is also well-known as a Japanese car mostly imported by used car dealers rather than a locally-specified vehicle. Its commercial version is called as the Nissan AD.
From the first debut to now, the Nissan Wingroad has never been fallen out of customer choices, thanks to its excellent performance and stylish design. Here in this blog, we take a closer look at every aspect of this awesome wagon. Check it out!
A Complete Nissan Wingroad Review: Design, Performance, Safety & Readability
1. Overview
Strength
Plenty of legroom for a small car
Reasonable performance with low road noise
Ample cargo area with remote controls for the rear seats
Weakness:
CVT automatic transmission can have reliability problems
Small fuel tank
2. Exterior And Interior Design
The Nissan Wingroad has an unusual design compared to other small wagons in the same segment. The front of the car has a sloped, low nose whereas the rear part is rounded and steep. The roof has a flat design, though a step down in the windows gives it look like it tucks down shorter. The car has tinted rear windows, which wrap around to make a pillar-less appearance. These tinted windows brings a little closed feel and dark inside. The plastics are stiff and durable. The car also has leather steering wheel, which can be adjusted for rake. Gauges are located nicely on their white background and are very easy to read. Shelves running under the dashboard and big door pockets offer a huge amount of space for your accessories and items. The car does have a stereo, which is an aftermarket unit. There is a handy 12-V plug located on the passenger side shelf.
For seat arrangement, both front seats provide perfect side support. The only downside here is that their base is a bit short so taller drivers may lack of under-thigh assistance. The rear seat is designed to be able to slide backward or forward by 25cm, offering more legroom and cargo space. With the seat pushed back, headroom and legroom are excellent. The rear seat row has only enough comfortable space for two adults.
For cargo space, the Nissan Wingroad has a huge and practical cargo space, providing enough space for 3 large or 6 medium tomato crates. The floor is slightly raised, and enables for other 2 storage units beneath. One of these is designed to store wet items. Moreover, it is easy to reach tabs at the rear of the boot, allowing you to move the sliding rear down for added space.
3. Performance And Handling
The Nissan Wingroad made from 2006 or later is fitted with either 1.5L or 1.8L 4-CL petrol engine, whereas the AD version is offered with engines as small as 1.2L. Standard transmission is a CVT automatic. And 4-wheel drive models use a traditional 4-speed automatic. Besides, if you want to get paddle shifters which enable you to select from 6 set ratios in the CVT, you can go with higher import models.
On the road, the performance of the car is exceptional for a small wagon. The engine runs pretty quiet when you speed it up, though it can be a little buzzy when the engine revs high like most CVTs.
The abilities to ride and handle of the Wingroad are sufficient. The ride is very flat, and the suspension can absorb well most bumps. Very light feeling is what you can feel with the steering of the Nissan Wingroad - which is great around city, although not as good as on zigzag roads.
The Wingroad doesn't offer parking camera so it you are now a master at parking, you will need to buy one. Additionally, narrow and tinted rear windows restrict the rear vision severely. So buying a camera to fit yourself may be the best option to solve these downsides.
4. Safety
The Nissan Wingroad got a full 6-star rating for the protection of both driver and passengers. The model that we tested only had front airbags. In 2010, all higher Nissan Wingroad models were added standard side curtain airbags. Most Japanese import models only have front airbags.
There is no ISOFIX child seat mounts. The center seat has a lap belt, which is far less safe than the shoulder type.
5. Reliability
The Nissan Wingroad is well-known as a small wagon with high reliability score. Its timing chain has a long lifespan and does not require regular replacement. Other parts of the car can be used for a long time if you regularly maintain them in the right way.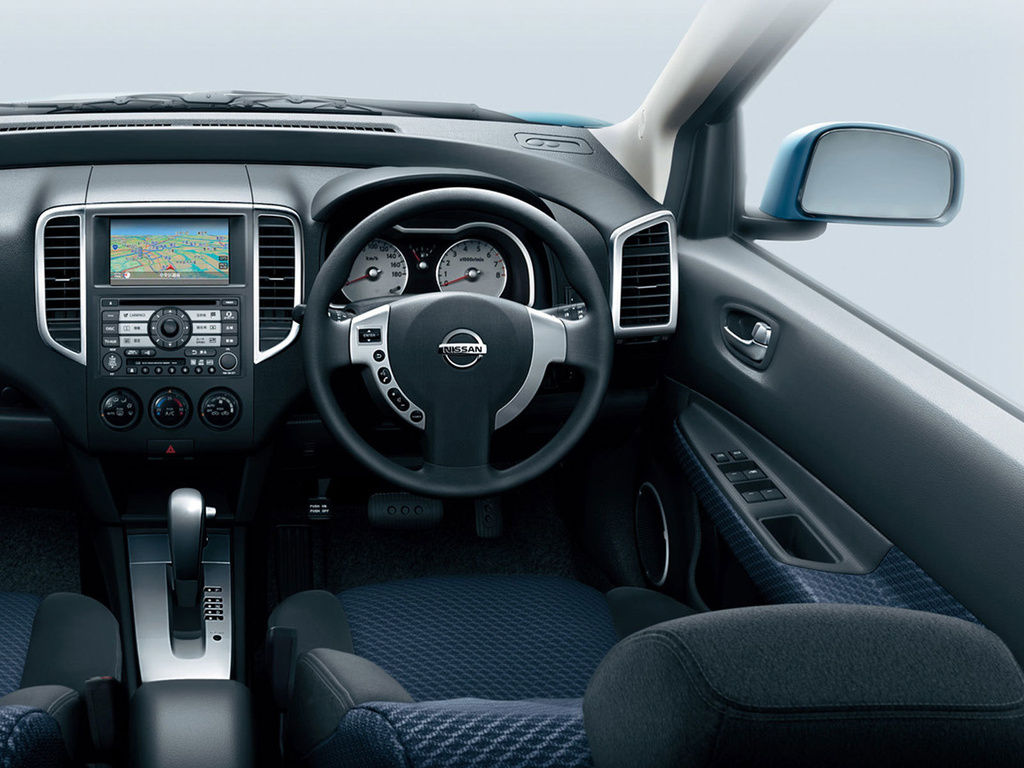 Source: Nissan
6. Maintenance Tips
Nissan recommends Wingroad owners should maintain their car every 15,000 km or 12 months. With an extensive service due at 90,000 km.
The fuel tank of the Wingroad is a little small, 45 litre. You might be able to go the maximum distance of 580 km before the fuel light turns on.
7. Price
On used car market, the price of a Nissan Wingroad for sale is now varying from $2,000 to $9,000 depending on model year, mileage and condition of the car. An old model (from 2006 or sooner) has the price under $2,000 while the newer models (2007-2018) have the price around $7,000. So when buying a used Nissan Wingroad for sale, you can base on this range to pick the one fitted your demand.
And always make sure to buy from a reliable dealer as he can sell you a good car at the best price. If you make a deal with an unknown dealer, there will be nothing to guarantee the quality of the car as the well as the amount of money you have to pay for it.
User Reviews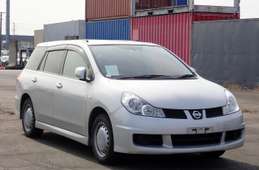 Nissan Wingroad 2014
30
Don Pablo Auto Sales Limited
Verified Buyer

Jamaica
Satisfied
Jun, Thank you so much, It is a pleasure doing business with you all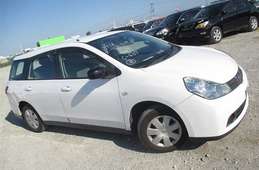 Nissan Wingroad 2010
27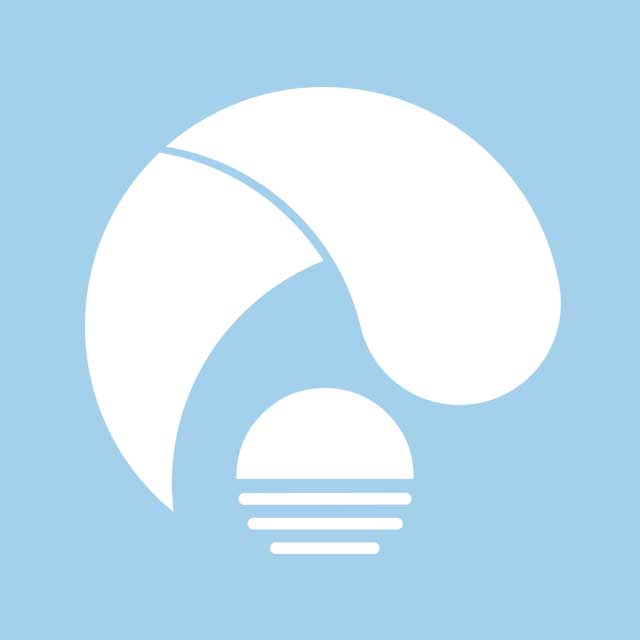 WILSON MURAGE
Verified Buyer

Kenya
Satisfied
Very nice, very powerful car. I am proud of you Car From Japan. I will never purchase another car from different company,its car from Japan or never. Thank you n thank you again,may God bless your company n keep it up!!
After Delivery Pictures