Used Nissan Teana for sale
(98 Results)
Photo
Model

Year

Km

Engine

Grade

Car Price

Total Price

2009




Mar

59,000


km

2,500


cc

2012




Sep

33,000


km

2,500


cc

2008




Aug

56,000


km

2,500


cc

2009




Jun

82,000


km

2,500


cc

2009




Nov

67,000


km

2,500


cc

2010




May

57,000


km

2,500


cc

2009




Mar

71,000


km

2,500


cc

2008




Jul

50,000


km

2,500


cc

2009




Apr

78,000


km

2,500


cc
Photo
Model

Year

Km

Engine

Grade

Car Price

Total Price

2009




Mar

76,000


km

2,500


cc

2010




Oct

60,000


km

2,500


cc

2009




Nov

88,000


km

2,500


cc

2010




May

38,000


km

2,490


cc

2008




Aug

65,700


km

2,500


cc

2013




Nov

44,000


km

2,500


cc
Buying Guide
The Nissan Teana is a mid-size car introduced by Nissan from Japan. It is exported as the Nissan Maxima and Nissan Cefiro to some certain foreign markets. Teana uses the same platform with the Nissan Maxima and Nissan Altima sold in North America, as well as the Japanese market Presage minivan. The Teana has been available in many countries like East Asia, Russia, Ukraine, South Asia, ASEAN, Australia, New Zealand, Latin America and the Caribbean. The third generation Teana (2013 - now) gained some success in 2013 to some markets, essentially being a rebadged version of the North American Nissan Altima.
Car From Japan mainly sells third-generation model of this Nissan Teana. Related to money, used Nissan Teana for sale by Car From Japan here got greatly reasonable Nissan Teana prices ranging from US$10,664 to US$25,009 and, we got incredibly prices down to US$8,572.
Nissan Teana: A Smooth Sedan Of Luxury Value
1. Overview
Even the D-segment sedans are not easy to compete. Usually associated with the choice of buyers like boring uncles, most of the D-segment sedans have been given a shot of joie de vivre thus making them look flashier than previous boring models. Nissan's latest foray in the D-segment is slightly different by choosing to go for a more restrained and not-as-sporty approach on the Teana. The Teana is not trying to be sporty but it is just a subtle amount of dynamism in the design if compared to its predecessor.
Teana L33, which is introduced in June 2014, consists of two 4-cylinder engines, displacing either 2.0-litre or 2.5-litre in capacity. The 2.5-litre engine is reserved for the top-spec XV, while the 2.0-litre can be had in two trim levels, XE and XL with RM 10,000 worth of equipment separating them.
2. Exterior Magnificence
Nissan Teana design is very sophisticated and luxurious. The cars style bears nothing too loud or too obvious concerning , which makes it much more refined additionally. The automobile features a tremendous trying sunshine-roof, with electrical tilt, privacy glass with ultraviolet illumination protection, one-bit retractile, etc. On the front grille of the automobile, there are horizontal bars that square measure coated with chrome.
On the front bumper, an extremely increased cutline boosts the fashion of the automobile. The bumper is rather bulged out, and it creates the automobile look quite robust additionally. Square measure grouping lamps and chemical element headlamps are mounted on the automobile (only the upper finish variants). The facet profile is entirely dominated by the sparkling door mirrors, and the signal lamps though do not seem to be simply sensible but conjointly look stunning.
3. Interior Comforts
Stepping into Teana interior is a completely different experience. The inside feels like a luxury hotel with premium comfort. The interior is packed with stylish leather seats, sofa like armrests and other pampering features. During the summertime, ventilation in the seats serves to cool you and you arrive at your destination feeling refreshed. They added in the seat more layer to absorb vibration and give a state of the art comfort.
The soft rich padding evokes cool feel. The instrument panel design is refined with wood grain trims and control buttons are equipped. The front seat is coupled with a power ottoman to define comfort. Additionally, the Nissan Teana has a top load sun proof which has sunshades to protect you from the sun and at night. This can provide a clear view on the area vicinity. Its LED illumination brings a cozy atmosphere as it shines on the console and door grips.
4. Operational Excellence & Safety Features
Nissan Teana comes in 3 different engine choices - 2.0L, 2.5L and 3.5L V6. The 2.0-litre engine requires no introduction, it being the familiar MR20DE carried over from the predecessor to supply 134hp and 190Nm of thrust. Above is the 2.5-litre QR25DE twin variable valve timing powerplant which offers comparable outputs to its 6-cylinder predecessor with 170hp and 234Nm, but consumes a claimed 26.7 percent less fuel. Nissan's X-Tronic CVT is the standard transmission ansd it is fitted to both engines.
All variants of the Teana have stability control as standard. The system additionally incorporates brake-actuated torque vectoring (Active Understeer Control in Nissan-speak) with a view of individually braking the inner front wheel whilst going around corners to, as its official name suggests, rein in understeer. Even in the base XE form the Teana is packed with numerous safety features that include 6 airbags, ABS with EBD, VDC with TCS, and Active Understeer Control, enabling it to bag 5 stars in the ASEAN NCAP crash test.
5. Driving Experience
Teana performance is a highly refined on the run. As a car to be chauffeured in, the predecessor had ride characteristics that were definitely better suited to the job. The new car's firmer run means that surface disturbances are felt more keenly in the cabin. Firmer chassis settings make the Teana feel notably tauter, thus it is sharper around corners, but don't expect European levels of sportiness. On a straight line, the 2.5 holds a notable performance advantage over its 2.0-litre cousin, but we reckon the smaller engine has adequate performance to suit most needs. It is not about blistering pace, but there's enough in reserve to take you beyond the national limits and keep you there comfortably. Typical of vehicles fitted with CVTs, the engine-drivetrain setup performs best under gentle coaxing, for which the vehicle rewards you with serene, unflustered, if also rather relaxed progress.
The 2.0 also feels better-balanced dynamically between the two variants, more responsive towards directional changes. Ride quality is also more pliant, and that is the qualities which we can attribute to the combination of a lighter engine sitting on the front axle and higher profile tyres. Nissan Teana fuel economy is 10.6 km/litre (9.4 L/100 km), using petrol RON95 for the mileage of 3,000 km/month
A Prolific Investment
These are our summarized verdicts to help you consider whether to buy a Nissan Teana used car.
Pros:
Sofa is like comfortable seat
The interior is impressive, soft touch, good quality finishing, chrome finishing around the air con vents
Best NVH in class with no rattling, no wind noise
Smooth CVT , no jerking
Very cavernous interior
Cabin compartments are plentiful
Best value for money
Reasonable fuel consumption
Very good safety features
Cons:
Radio is not clear enough
Useless Advance Vehicle Information Display
Average speakers

Think no more, because Car From Japan is here to bring you an used Nissan Teana that is awesome. All you need to do is to click "Buy now".
User Reviews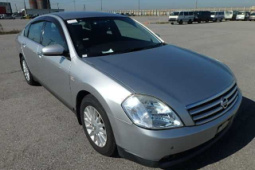 Nissan Teana 2003
29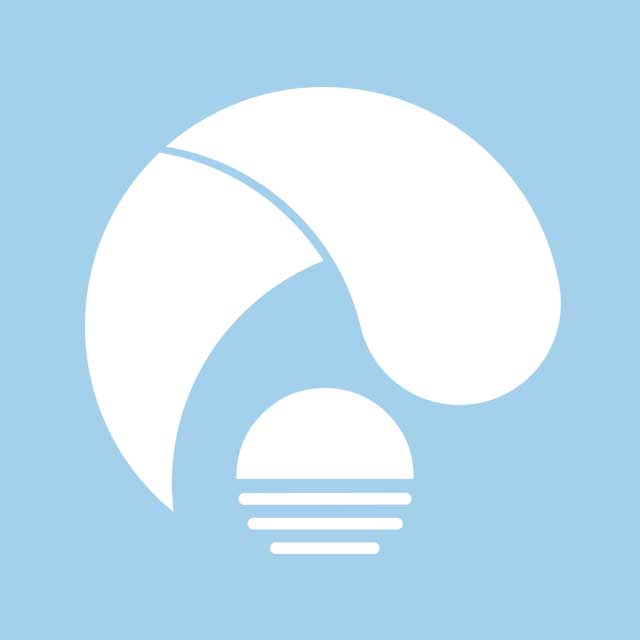 T/A Lagoon Holdings Ltd
Verified Buyer

Uganda
Satisfied
I received the car in very good condition as it was advertised on the website. The delivery was on time and no delays with documentation