An Insight into the History of Toyota 4Runner
Last updated
Mar 01, 2021
0 comments
Only a true car enthusiast has the willingness to get into the history of the cars. This is the right time to discuss the popular Toyota 4Runner. This SUV has always been the king of roads. The history of Toyota 4Runner has its own journey of ups and downs. And, knowing the history of this amazing SUV is worth the time.
The history of this cool vehicle is amazing. Being a Toyota lover you must know how this car was born and where it has reached today. It is great to gain some knowledge about the vehicle that you adore. For this reason we have sorted this vehicle based on the five generations it experienced.
All the five generations witnessed a lot of changes. Right from the engine to the wheels and doors this vehicle has seen a lot of changes.
Let us delve deeper into the history of Toyota 4Runner to see how incredible its journey has been.
History of Toyota 4Runner
 Toyota 4Runner have great looks and superior performance. There is a lot that has gone into making this giant reach the top charts of popularity. The history of Toyota 4Runner is superb. It is mandatory for every Toyota lover to know about this vehicle.
1. First Generation (1984-1989)
Toyota 4Runner is a modified version of Toyota Hilux. This vehicle was modified in the best possible way to make it look and feel good. The two-door first generation Toyota 4Runner model had black or white fiberglass removable tops, rear seat addition, carbureted 2.4 L 22R engine, and a four-wheel -drive system.
Toyota 4Runner was now looking amazing. Even the engine power and riding experience were advancing. This was a major change for better in those years. It made an incredible history of Toyota 4Runner. This Toyota beast now had everything from fuel injected engine and turbocharged 3.0L V6 engine. The vehicle was a much better version of what it was in the past.
         SEE MORE:
2. Second Generation (1989-1995)
The year 1989 was the introduction of a new model of Toyota 4Runner that included freshly designed fully steel made bodies. Almost every second generation Toyota 4Runner had a 4-Door setup. Only the comforts were accelerated.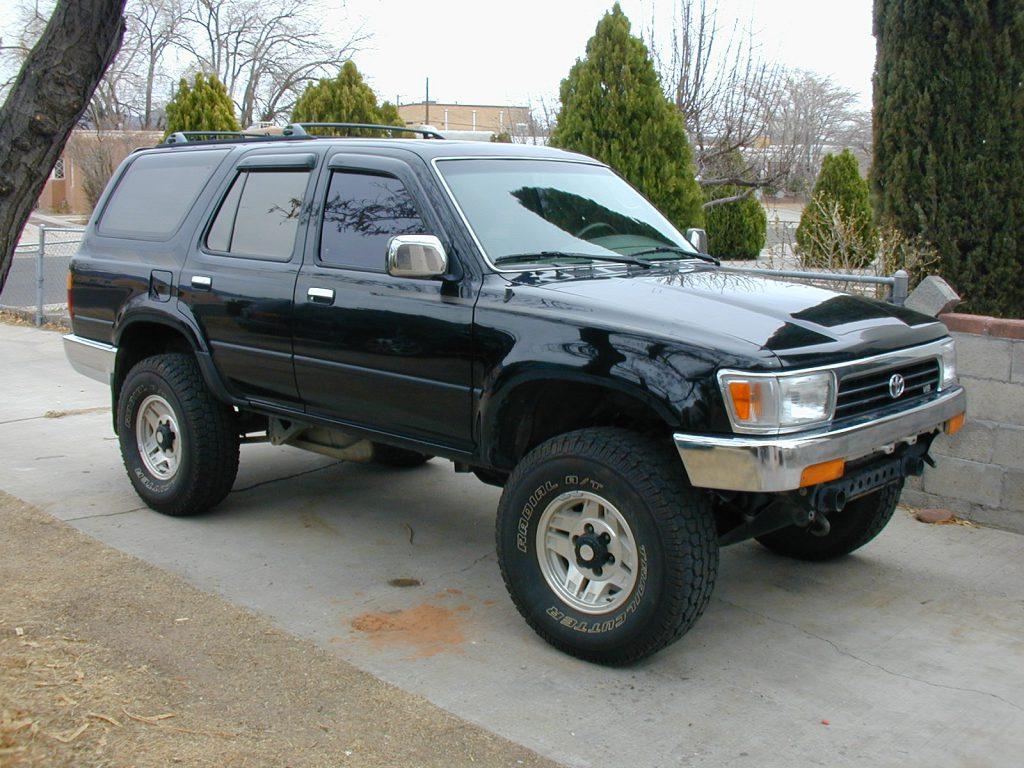 One should know that the first and the second generation Toyota 4Runner were not safe according to a research. The side impact beams and airbags were added to the doors.
3. Third Generation (1995-2002)
The complete body of Toyota 4Runner changed and became similar to Land Cruiser Prado during this phase. This  made Toyota 4Runner more luxurious. The engine got a new makeover with 2.7L 3RZ-FE I4 and 3.4L 5VZ-FE V6. The other visible changes were in a bigger body. It was on a longer wheelbase, elevated interior and cargo space, lifted tailgate, ABS, and rack and steering.
By 1999 a few other changes were done to this vehicle including a flat lip bumper, multi-parabola fashioned headlights, fog lamps, and front turn signals. And by 2001, the SUV got its five-spoke design rim wheels.
>> Looking for a quality cheap used car from Japan, click here <<
4. Fourth Generation (2002-2009)
The fourth generation brought some more changes to this SUV. The newest feature included 4.7 L engine that was capable to produce 235 hp. People were enjoying better road experience with the introduction of skid plate for the engines, transfer cases, and fuel tanks. The rides were smoother now with this new version in the fourth generation.
Other interesting features included tilt steering wheel, keyless entry, automatic climate control, power rear tailgate window, and a DVD based navigation system. Safety was enhanced by including advanced features under its Star Safety System. You could also go through industry knowledge to know more about Toyota's safety features.
5. Fifth Generation (2009-Present)
They introduced the largest Toyota 4Runner back in 2010. A 4.0L V6 engine with Dual VVTi enhanced horsepower and fuel efficiency greatly. We even saw changes like leather steering wheel, soft touch door trim, and LED tail-lamps in 2013. Toyota launched TRD Pro series that included color variant models and enhanced features in 2014.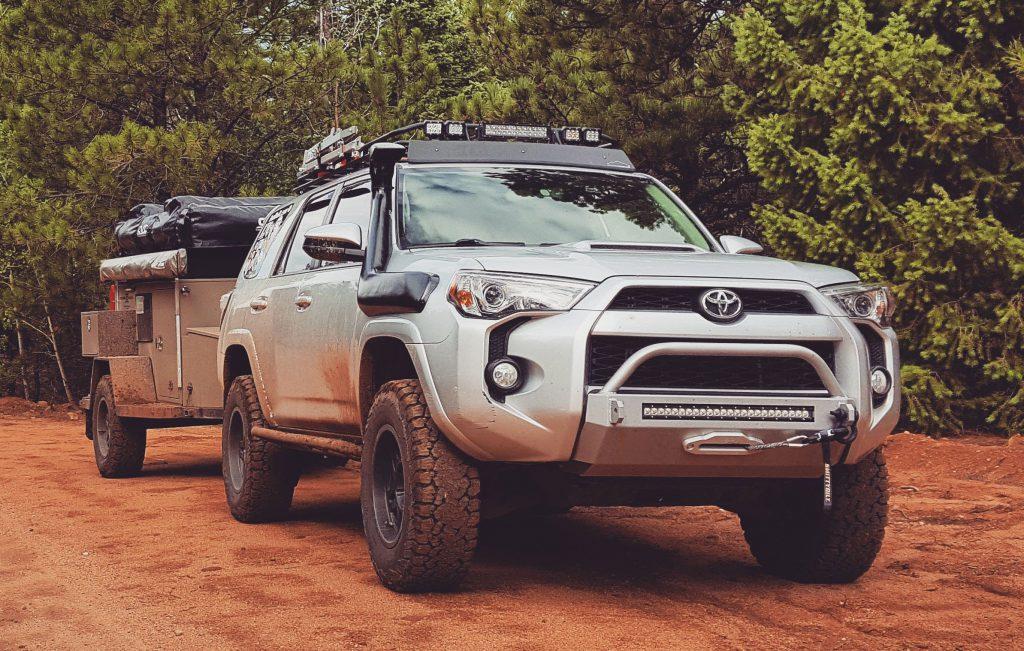 Other changes were in satellite radio, hands-free Bluetooth connectivity, navigation system, text to speech services, and automated security controls. In every way these changes made this beasty vehicle more comfortable for the users.
Today this SUV is among the top most models of Toyota. The impressive quality and comfort of this vehicle has now made it one of the best choices of this company.
Check out the video below to see more details
Conclusion
Toyota SUV is known as the king of roads for years. History of Toyota 4Runner is an evidence of the perseverance and efforts of Toyota. Toyota 4Runner is one of the best models of this company. It seems that the SUV is here to stay for many more years to come. This is the right time to own this incredible sports utility vehicle from Toyota. Afterall, it is about enhancing the driving experience on the roads, right? Go ahead and make this superb vehicle yours today.