Donald Trump Car Collection That Everyone Craves For
Donald Trump was always known for being a wealthy man even before he was known as Mr. President. As per the suggestions, his net worth is $4.5 Billion approximately. Like other rich people, Trump has his possessions too. And he seems to love automobiles the most. Today, we are going to present Donald Trump car collection that is unusual and very much worthy of having a look at.
Donald Trump Car Collection: The Unusual Ones
From classic ones to tiny electric sports cars, Trumps owns all. Other than just cars, he has a passion for bikes as well as the choppers and planes too. Well, for now, let's have a look at the cars.
1. 1956 Rolls-Royce Silver Cloud
This one is from the days of classics that Trump owned as the very first car. It was the initial phase for the Donald Trump car collection. He requested Rolls-Royce to build a unique car for him so he can be ensured that only he has it. Well, it is not any difficult when you are immensely rich, and from the same brand, he owns Rolls Royce Phantom Phantom too. He was often seen driving his favorite car and taking pleasure in the ownership.
     SEE MORE:
2. 2003 Mercedes-Benz SLR McLaren
In 2003, this posh vehicle came to light, and as being a limited version, this became a choice of Trump. The 450,000 dollars are enough to make anyone bankrupt, but as he is Trump, he bought the car for himself in just a blink.
The vehicle embossed both badges the Benz and McLaren. This was a sports coupe that was fantabulous for the exteriors as well as the specifications.
It was a V8 engine that delivered 617 horsepower and 575 lb. ft. of torque. Undoubtedly, all these numbers are enough to charge you this heavy amount.
3. 2015 Mercedes-Benz S600
Though he was not declared as the president in 2015, he evidently took advantage of the formal look of this car for his meetings. Other than the classics and sports vehicles, this one was different.
Its elegance says it all, and the additional layer of security made it worth buying for Trump. Just to let you know, the car offers protection against minor explosive devices and firearms. It was a 6.0-liter V12 engine with 500 hp and 523 lb-ft of torque.
Undoubtedly, all these features were appealing enough to make him add this one to Donald trump's cars collection.
4. 2015 Rolls-Royce Phantom
Remember we told you trump's first car that was the 1956 Rolls-Royce Silver Cloud. Trump wanted a similar edition to this one from Rolls Royce, and so he asked the company to manufacture this car.  The basic price was $500,000, and that did not bother Trump much, and he made the decision for the purchase.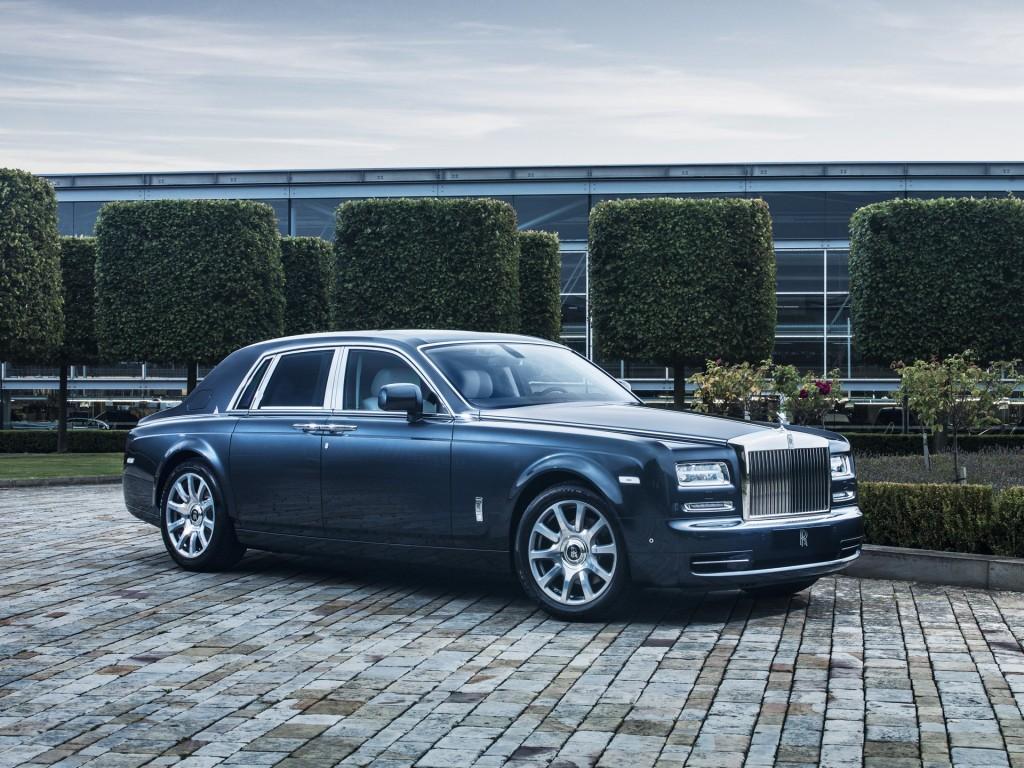 The car offers 8-speed transmission and a 6.75 liter V12 while producing 453 horsepower. It is strong enough to cover 60 mph in less than 6 seconds. For the Donald trump Rolls Royce, this one was noticeable carrying Trump behind the wheels.
5. 2011 Chevy Camaro Indy 500 Pace Car
Trump was invited to drive this supercar in the 100th Indianapolis 500 event. He couldn't make the presence due to the schedule, and AJ Foyt replaced him. Trump couldn't do any better, but he purchased the model.
The car was the replica of the 1969 Indianapolis 500 pace car. However, the specifications were changed which blessed the car with a powerful 6.2 liter V-8 rated at 426 horsepower – making it an upgraded and more powerful version.
6. 2016 Cadillac Escalade
The car was a great deal for Trump as it offered both luxury plus room. The vehicle speaks it all just by the looks, and it was the incredible creation for its features as well. He did not go any wrong with his selection as the car came having a 6.2L V8 engine.
This amazing looking car was able to produce 420 hp and 460 lb-ft of torque – the reason he couldn't resist buying it. All these cars give a fair idea on 'what kind of car does Donald trump drive;' if it is luxurious and unique, Trump owns it. Earn a good amount of information about cars by visiting Industry Knowledge.
7. Cadillac Presidential Limo "The Beast"
If you ask how many cars does Donald Trump have, there are many, and some of them are sold out too. Trump has his chopper and planes too, that make his rides short and easy. In the list, it would be unfair to miss Cadillac Presidential Limo. It is truly a beast that anyone can tell by just one glance.
Everything is extraordinary with the car, and it deserves to be flaunted out. Needless to say, but still, this one is bulletproof and perfectly suits the president's image.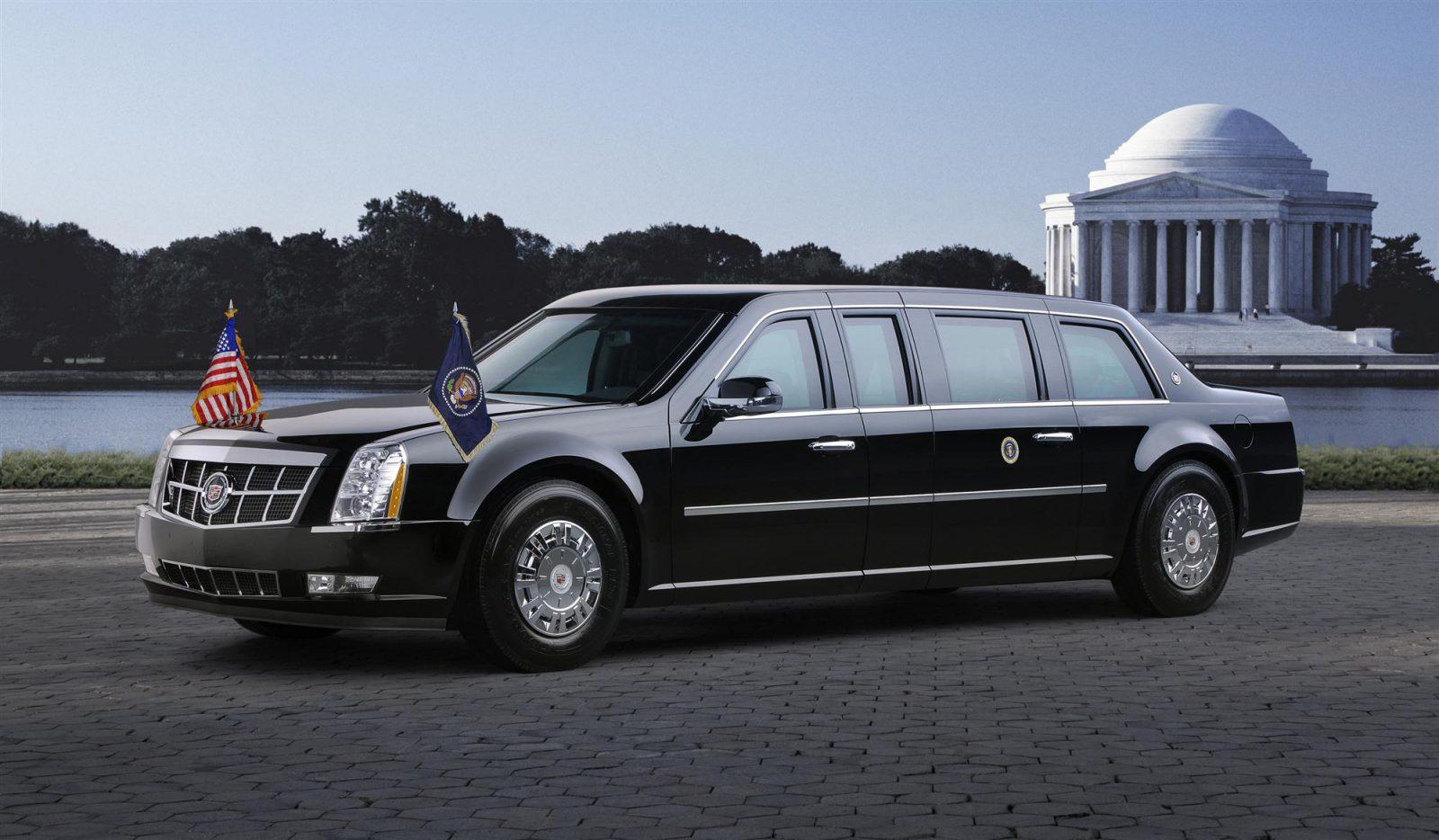 Conclusion
We hope you enjoyed reading the Donald Trump car collection. Keep reading regularly for similar amazing blogs on automobiles.