Auspicious Days to Buy Car in November 2017
Last updated
Jan 06, 2021
0 comments
There is never a good time to make a bad decision. When it comes to buying cars, we need to make sure that we've made a decision that is right in all aspects. It does not matter whether you are buying a brand new car or a second hand, since the thing you buy must be worth the money that you invest. For some people (for a lot, actually) choosing the perfect day is also as important as any other aspect. If you are due to buy car in November 2017, we've got you a great list of days.
Yes, we're here with our monthly industry tips feature that tells you about the best of days in each month for buying cars.
Best Days to Buy Car in November
November marks a good time for moving ahead with both traditional as well as novel approaches in life. You are likely to give due importance to money and desires (both material and spiritual). This month leads you to conquer and turn your dreams into reality.
Here are the 5 best of best days in November 2017 that you may consider buying a car on:
     SEE MORE
November 4
4th November 2017 marks a full Moon in Taurus. You are very well grounded at this time and you know what you want. Practical and material realities stay on top of your agenda. Since work and money are your priorities at this point of time, you are likely to make a very good investment in a material possession that matters to you. 4th November is certainly one of the lucky days to buy a car in November.
November 5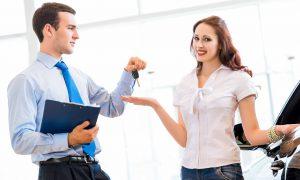 As Mercury enters Sagittarius on the fifth day of this month, you will be filled with optimism and self-confidence. What more? You'll be open-minded. That makes it an ideal day to buy car in November since you won't be in any doubt. If you have been pondering over buying a new car, this day is it.
November 7
The second week of November sees the Venus entering Scorpio. As that happens, you head with an "all or nothing" approach, be it is life or for a car. The car that you buy on this date may prove to be your best decision ever, since you are going to make no compromise. This attitude will make you invest your money in something that offers you the best value for your hard earned money. Your passion will drive you. Learn to trust it.
November 18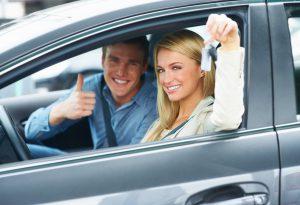 18th of November will soar your desires. A fulfillment of the same will fetch you fortune. This is certainly one of the lucky days to buy car in November as you see a new Moon in Scorpio.
November 22
Towards the last week of November, once again you will be able to use your discretion very well. Neptune is direct in Pisces and that's what frees you from the risk of uncontrolled imagination. A good day, indeed, to use your discretion, to differentiate between dream and reality, and make the wisest investment on a car.
Now that you know 5 great days to buy can in November, 2017, prep yourself to make a good investment.