A Complete Air Compressor Buying Guide
Last updated
May 22, 2018
0 comments
No matter whether you are working in your garage or your house, an air compressor is an adequate tool. This one tool comes handy during different tasks. However, finding the right air compressor is always confusing. And it gets tougher when you have to decide between an oiled or oil free compressor. The following step by step air compressor buying guide could be of some help.
Oil-less vs. Oiled Air Compressors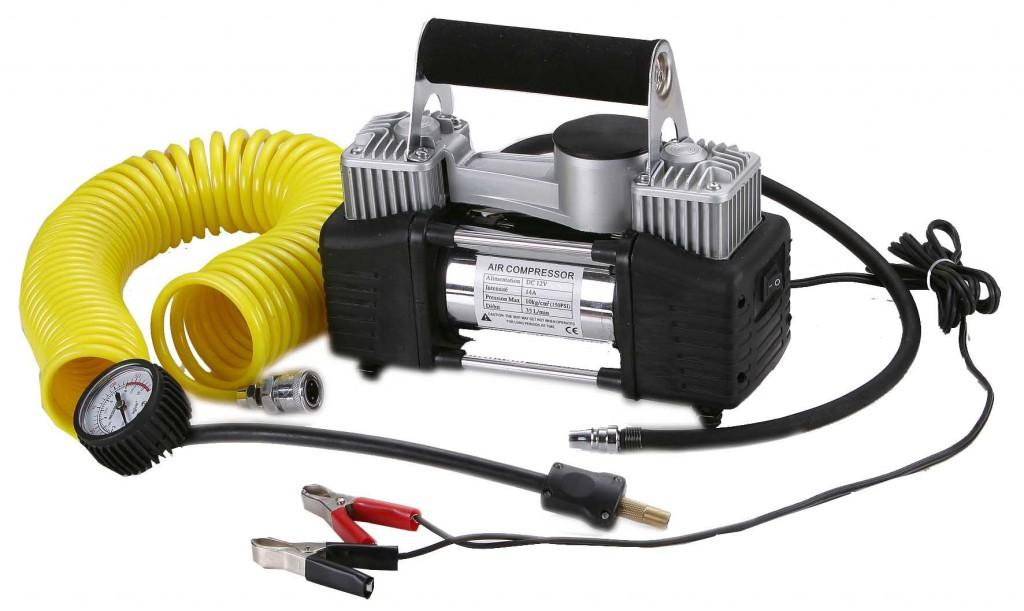 An air compressor compresses the low-pressure air and outputs it at a higher pressure. The piston in air compressor draws air to it. The compressed air is then stored in a tank. Adequate lubrication is necessary to ensure maximum efficiency of the piston. This is in the case of oil air compressors. In the oil-less version, there is no need to put extra lubrication. So, regular lubrication is necessary for oil compressors. In oil-less compressors, it is not essential at all.
Air Compressor Maintenance
Additional maintenance is crucial if you are using an oil compressor. The reason is, depending on the usage and design you have to change oil now and then. A user manual precisely indicates how often you need to change the oil. However, when using an oil free compressor, you don't have to change the oil. Besides, oil-less compressors weigh lesser than oil compressors. The oil free version comes with a simpler design and is inexpensive.
Join our FREE CAR GIVEAWAY Campaign here
Usage
Though oil-less compressors cost less and require less maintenance, in comparison to oil air compressors they are not as durable. As soon as the Teflon starts wearing out, the oil-less compressors become dry. So, they are more likely to break in the short run. For that very reason, oil free compressors are more suitable for household use. On the other hand, oil compressors last longer and are the right fit for commercial usage.
Air Compressor Noise
The two compressors generate noise at different levels. Usually, an oil air compressor is quieter than the oil-less ones. This factor is really important depending on the environment where you are going to use the air compressor. After all, you would not want a noisy machine preventing your baby from sleeping.
Before you proceed, keep in mind that it is a one-time investment. So, consider all the facts pertaining relevant models to be sure which one is going to give you the best service.
Air Compressor Buying Guide
After understanding all information in our air compressor buying guide, you can jump into your final decision to buy an air compressor. Once you have decided on the type of compressor to buy, purchase the machine from a reputed company to avoid hassles. Air compressor from a good company will have a warranty and other after-purchase services in offering.