The 4 Types of Tailgaters and How to Avoid Them
Last updated
Dec 23, 2020
0 comments
There is a bad driving habit that most drivers have, which can cause serious accidents is tailgating driving. So, what is tailgating, why do people tailgate and how to stop tailgaters, check this article to know!
What Is Tailgating Driving?
Tailgating driving is when a driver drives behind another vehicle while not leaving sufficient distance to stop without causing a collision if the vehicle in front stops suddenly. Tailgating means you're not keeping a safe distance between your vehicle and the vehicle in front. The measure of 'safe distance' depends on the speed at which you are travelling, visibility and other road conditions. The safe distance for each country is different but in general, the driver should keep a distance greater than half of the speed in meters or a time gap of two seconds.
So what is the two seconds rule? The two-second rule is a rule of thumb by which a driver may maintain a safe trailing distance at any speed. The rule is that a driver should ideally stay at least two seconds behind any vehicle that is directly in front of his or her vehicle. This rule is intended for automobiles but may also apply for other vehicles. In some countries, instead of using the two second rule, they apply the three second rule.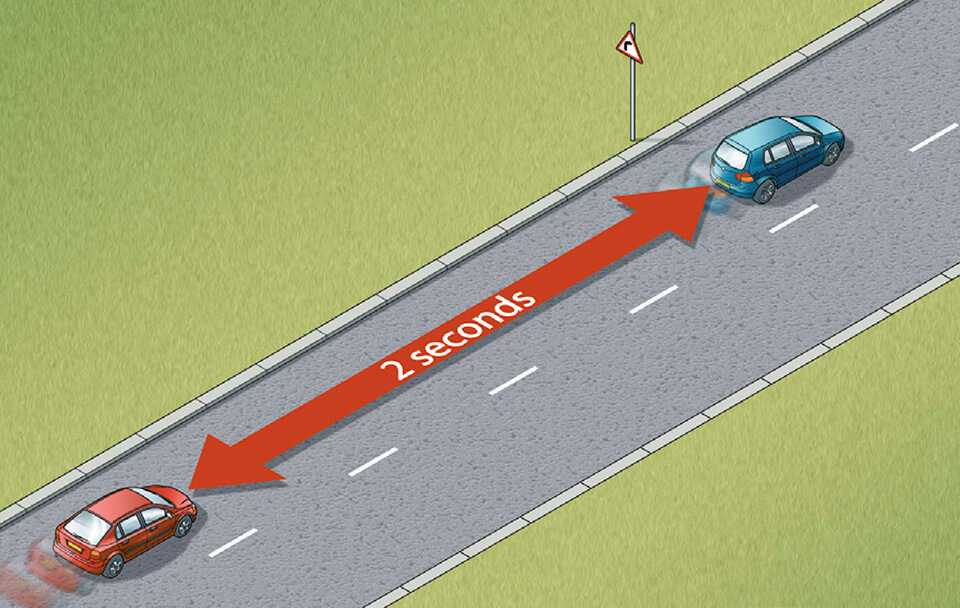 Here is the way to calculate the two second rule. As you drive along, allow the car in front of you to go past a fixed point, for example, a lamp post. When the car's tail lights line up with the object you've chosen, you'll need to count up to two seconds. If your car passes the fixed point before you finish counting, you are too close, and you'll need to increase the distance between you and the car in front.
Why Do People Tailgate?
The most regular reason why people make tailgating driving is because they want to drive fast. By keeping following the front car with close distance, people think they can quickly get to the destination. But what if the front car maintains its speed? Or what if the front car has to stop suddenly? The accidents will happen and rather than be quickly, you are in trouble.
The second possible reason is the crowded traffic. Along with the crowded street, cars follow cars especially in the rush hours and on the small streets. Faster than 3-5 seconds will not solve any problem, so keeping a safe distance when driving will save your car, your life and other lifes. 
The 4 Types Of Tailgaters
In general, there are four types of tailgaters you should know and avoid not be one of them.
Type 1: The Aggressive Tailgater
Let's start from the most dangerous types of tailgaters, which is aggressive tailgaters. This type of tailgater, they know that they are following tailgating driving and are fully aware of the risk they could face. But rather than stopping doing it, they continue tailgating driving. Their purpose in most cases is to intimidate the driver in front of them; to either speed up or move out of the way. Since they are aware of the dangers of tailgating, they may try to stay ready for sudden braking in front of them and pay close attention to their driving while tailgating. 
Knowing what they are doing does not mean they will not face the potentially dangerous situation. They tailgate so often and recklessly, that they will eventually end up crashing. So do not be this type of tailgater, otherwise you will deeply regret what you did.
Type 2: The Too Distracted To Care Tailgater
Second type of people who can cause tailgating driving is too distractor. This is the common type of tailgater to see. Tailgaters in this case might not seem like a threat at first, but other drivers should pay attention to. Even though they may be aware of the dangers of tailgating, they are just too distracted to care, so they do not think about the risks which can happen. As a driver, you should pay attention to driving first, look forward, check the situation, maintain the safe distance are what you should do.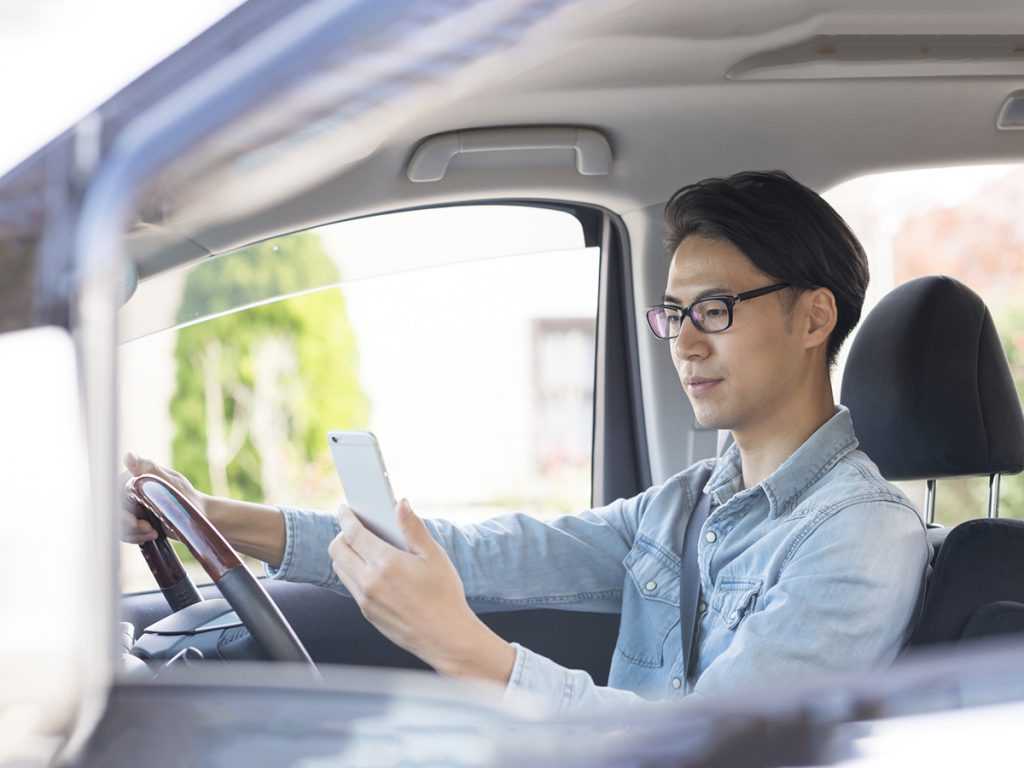 Type 3: The Ignorant Tailgater
One of the other tailgaters which is also popular on the street is an ignorant tailgater who is not really aware of the reason why tailgating is bad, risky and dangerous. The first reason behind can be the lack of driving experience. A new driver usually does not know what is called tailgating and how bad it is. The second reason is not learning how to drive safely to avoid this practice. So the ignorant tailgater is the one that sooner or later will end up causing an accident. And if the accident happens, they may not realize their fault or be confused about why the accident happened in innocent. 
Type 4: The Complacent Tailgater
The last type of tailgating which you should know is the complacent tailgater. These types of tailgaters know that tailgating is dangerous and should not be done on the street. They were studying about tailgating but they are too confident since they have never faced it before. Moreover, they assume that tailgating can cause serious accidents somewhere by someone, not by them. That's why they start tailgating and won't stop it.
If you realize you are one of these types of tailgaters, stop tailgating by all means. Accidents can happen anywhere on the street and do not contribute any damage to you and other people. A wrong moment can cause a crash, minor consequence can be small damage to the cars, but the serious consequence can be continuously stabbing and may kill people. Remind yourself that whenever you want to go faster without maintaining the safe distance.
SEE MORE:
How To Deal With Tailgaters
So we already introduced to you the four types of tailgaters. Now, let's move on the ways to deal with tailgaters. Drivers on the street actually can take these ways on how to deal with tailgaters to avoid the crashes. 
Keep Your Distance
It seems illogic but deeply you can keep the safe distance with the tailgaters. Remain alert to other drivers' behaviors on the road. If you spot someone driving dangerously close to another car up ahead or in a lane beside yours, look for a clearing in traffic so you can stay as far away as possible.
Stay Calm
We know that you are really angry if someone tailgates you on the street. But remain calm and find a solution even if they're honking the horn, flashing their lights, yelling, or making gestures at you. Letting emotions get the best of you could aggravate the situation further, distract you and the other driver from the road, and ultimately cause a dangerous accident.
Get Out Of The Lane
On some big streets, there are many lanes to drive, so you can move to other lanes if you find that the tailgaters keep following you. In other cases, there is no chance for you to change the lane, just simply find somewhere to pull off the road until the tailgater passes you. You can also find another road to go to your destination to avoid the tailgater. These methods of getting out of the lane will save you from tailgating driving.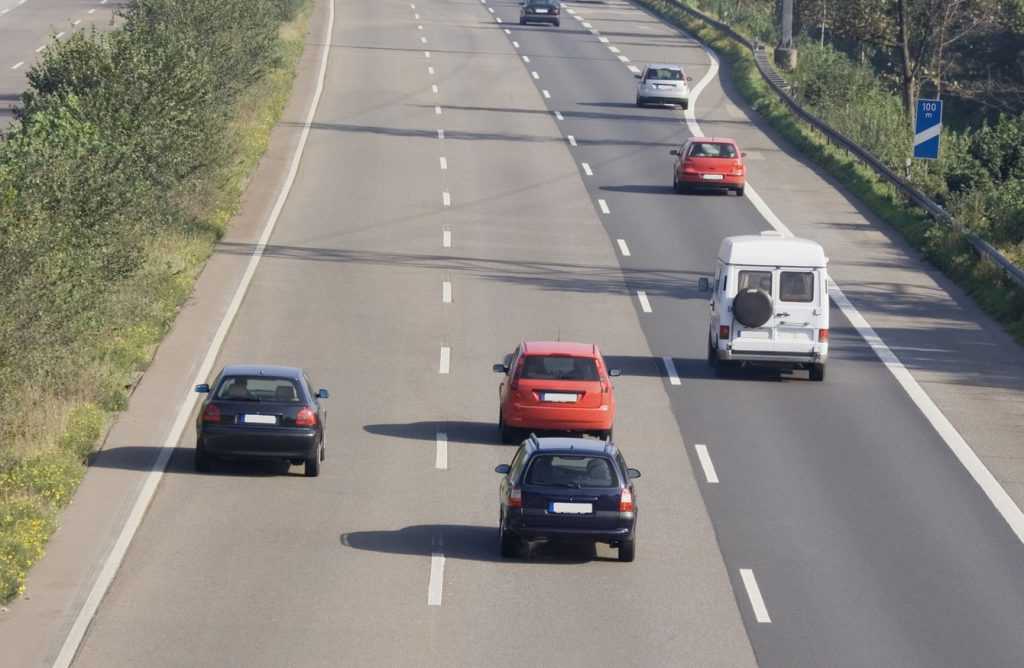 Maintain Consistent Speed
Imagine you are on a street with 2 lanes and it is rush hour. If you try to speed up to get over the tailgater, do you think it is possible? My answer is no. It may cause danger for the car in front of you and potentially, you will be tailgater. So keep the constant speed to let the driver behind you safely pass when they have an opportunity. And remember to not become a tailgater yourself. 
Leave A Plenty Of Space In Front
As much as it may be tempting to try and put some space between you and the car in front of your car, you don't want to create the same situation for the car in front. If the car in front were then to suddenly brake you'll end up the unwitting filling in a sandwich. So you avoid tailgating driving by leaving a plenty of space in front.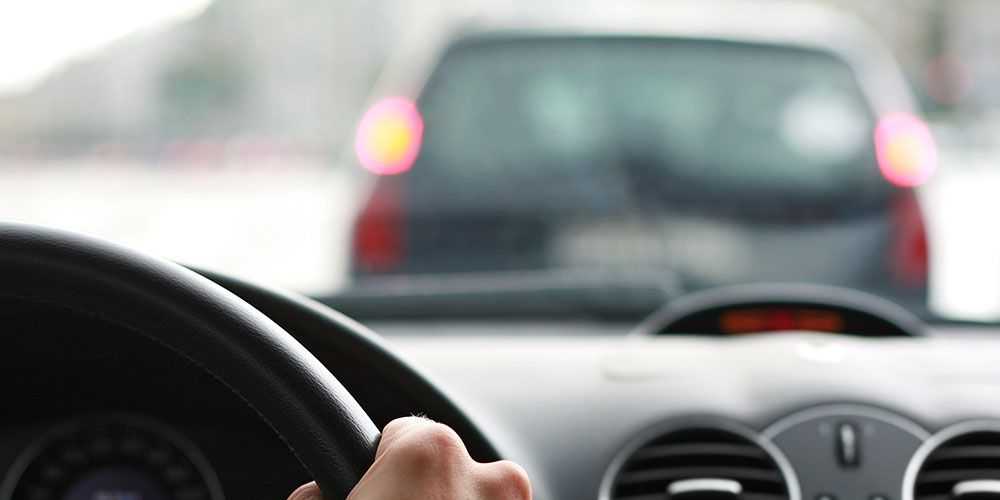 Wrap Up
Nobody enjoys being tailgated – but unfortunately, it's a very common thing to see out on the road. No matter how much it might intimidate or anger you, it's important to keep level-headed when you're subject to tailgating and to avoid an accident where possible. And keep in mind that you can handle tailgaters so do not become tailgater yourself. Read more articles about driving tips so you will be confident to drive on the street.