7 Great Tips to Keep Your Car Cool in Hot Season
Because of the greenhouse effect, the temperature of the planet Earth is increasing every year. Especially in the summer, or hot seasons in some Asian countries, the heat would be a pain for car-travelers. It is such a torture to stay inside a "box" with the heat coming from outside whereas the temperature inside is not any better. Burning seats, hot steering wheels, unpleasant experiences will haunt you on the way after you leave your car under the sun for some minutes. If you want to know how to keep your car cool in the summer, this post is your weapon to defeat the heat.
Why does my car get so hot?
To know how to keep your car cool, I believe we should know the reason why the car gets hot. Therefore, we can improvise some other ways to get away from the heat.
There is a gnome that says energy can't be created or destroyed, it just transforms from one form to another. When the sunlight gets into the car through windshields, your car seats absorb it and re-produces into heat. Scientifically, heat is the vibration of molecules. Because most of us close the windows when we park, heat, therefore, bounces towards and come backwards. Just like a greenhouse effect. The heat trapped inside the car and amplified to be bigger and bigger. That explains why in cool days, our car may get warmer.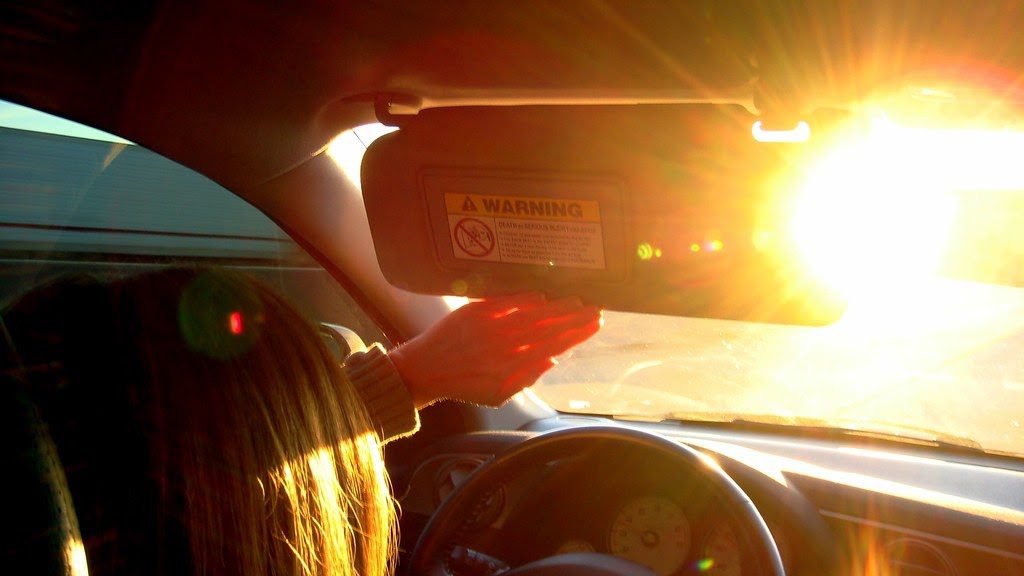 Great Tips to Keep Car Cool in Summer
Here are 7 great tips to keep car cool in summer
Use Sunshades Or Window Visors
The very first tip of how to keep your car cool in the summer is to get yourself sunshades or window visors. When it's get sunny, human as we are usually put on sunscreens, your vehicle is the same. You can easily find various types of sunshades and window visors in all car accessory shops. This will be a physical barrier prevents the higher-energy waves that pass through your windshield and heat up inside your car. Moreover, it can reduce the fading of your fabric and dashboard.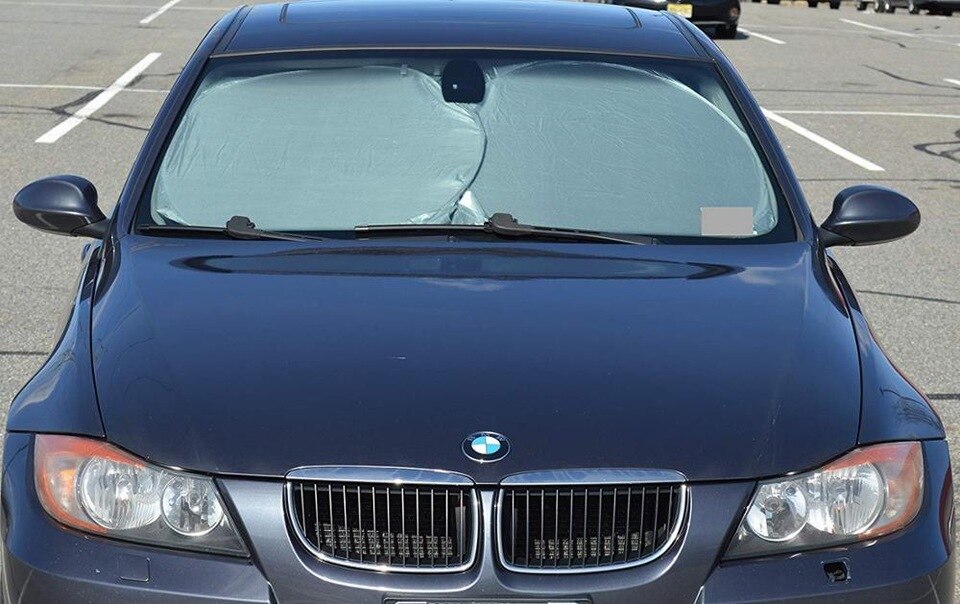 Fan the door
If you accidentally or have to park your car under the sun, hoping it will not melt down after you come back, then do not get into your car that fast. This is how to keep a parked car cool. Before turning on the engine, open the passenger-side window but keep the rest of the windows closed. Then, stand outside the car, open and close the door on the driver's side for a dozen time. By the time you're done, all the hot air inside the car is exchanged for slightly less hot air outside.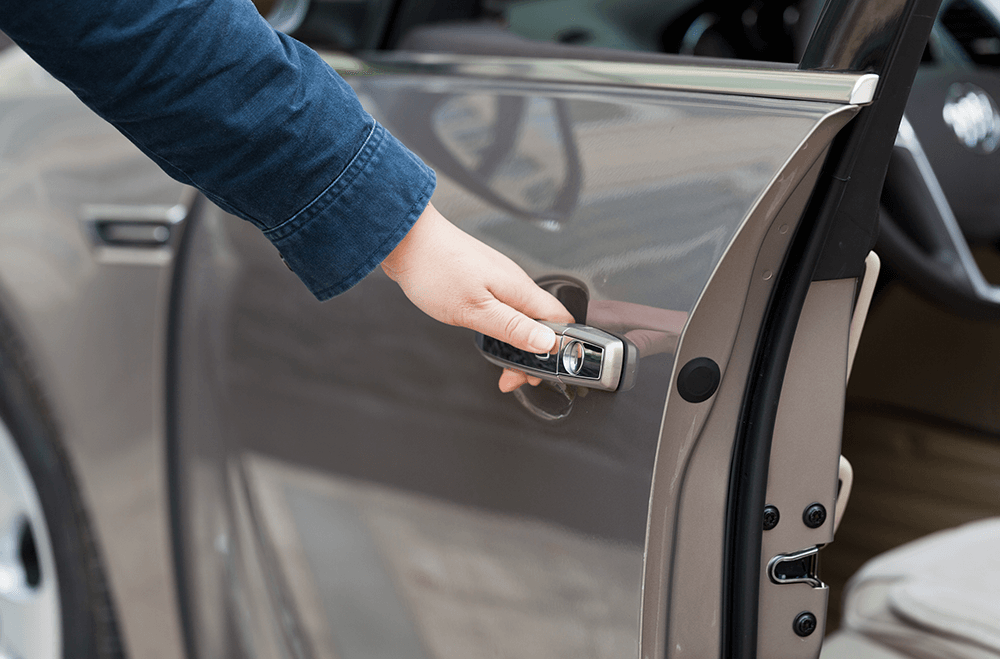 There are some posts out there about how to keep your car cool in the summer or keeping car cool in summer, tell you to crack the window by some inches. While this does allow fresh air to circulate around your vehicle, it should be done with your attention. Thieves can easily break into your car by just a little crack on your window. Therefore, fanning the door is safer, although a little bit tiring but cooler right?
Blast A/C with your window open
You may find it unreasonable to use the A/C but with the window open. It seems crazy but continue to read this, everything will make sense.
If you may know some physics, it tells that hot air rises up and cool air goes down. By letting your A/C aim down to the lower part of the car, hot air will flow up. But this is not enough and not that fast to get rid of the heat. When you drive at around 30mph, the air inside the car with get a chance to renew with cool air from outside. Therefore, you will get double source of new and fresh air to your car. Let this happen for 30 seconds and close the window to make use the fullest benefit from your A/C.
SEE MORE:
Park in shade
The next tip is the easiest one of all. Basically, the best way to avoid the heat is to park your car under a shade. Keep car cool while parked will keep the interior cooler. Although this is something very basic, many people took it for granted. Some people just care if they can park quickly. You should take a few minutes finding a parking lot that is in shade so that you won't suffer from the boiling air. In case you cannot find one, you can simply cover your vehicle with a light-color cotton bed sheet.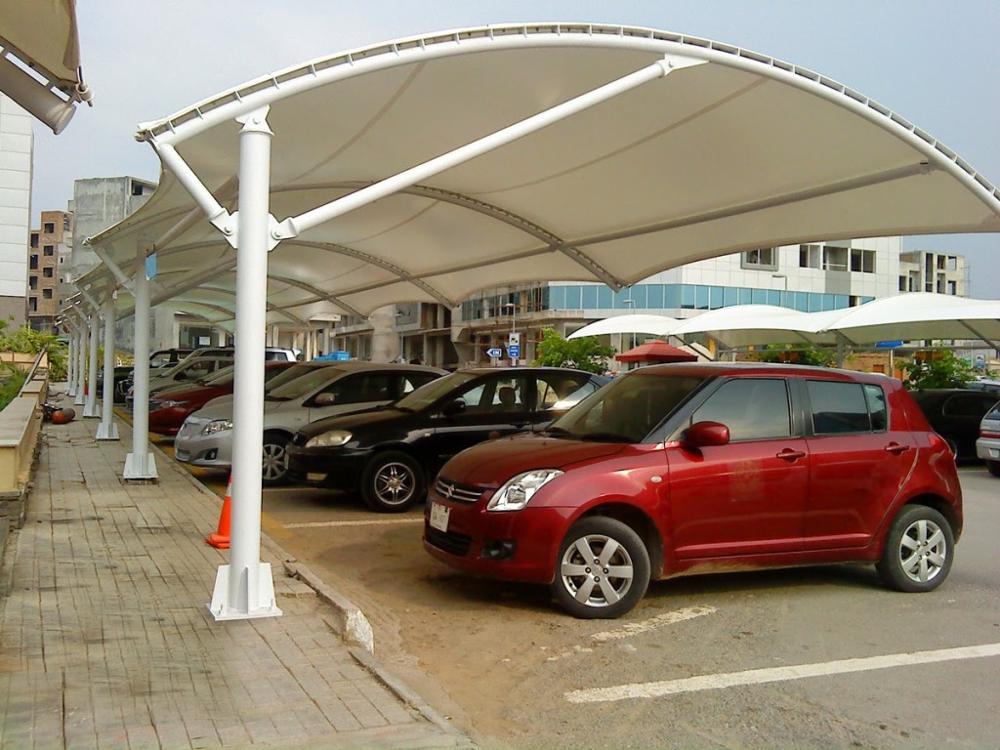 Cover your seats
One of the main reasons why your car gets heat in the summer is that your seats are made of materials that keep energy well. Cover your seats with a towel or a blanket and sunlight won't be transferred into heat that effectively. Another way is that you can purchase some cooling cushions. It will help you avoid the heat and get over the tiredness during a long journey.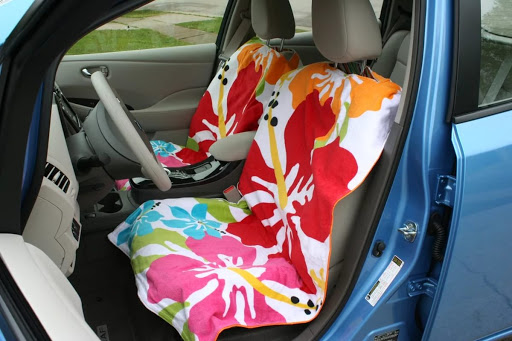 Give spaces inside the car
The next tip of how to keep your car cool in the summer is to leave your car spaces for air to circulate. If your car is full of bags, supplies or general clutter, there will be no more spaces for air to go around. Before any journey during the hot season, make sure to clean up your car and unstack unnecessary things on your car. You will be more comfortable, and the atmosphere inside will be more pleasant.
Maintenance
The final advice to keep car cool in the summer is a frequent car check. If you feel like you are boiling, there are chances that your car feels the same. Before setting off anywhere this summer, make sure you're taking care of your car's internal mechanics, including the A/C, which plays the main role in creating cool air in your car. Every 10,000-15,000 miles, you should check the air filters. This is the best way to make sure they still work well.
Conclusion
How to keep your car cool in the summer? The answers are lying on the 7 tips that given to you. From the easiest way as park your car in shade to the most physical-used way as fan the door, I hope that you can choose a method which makes you happy and fights back the heat in the summer. Lastly, maintenance is always recommended whether you are having any problems or not to keep track of your vehicle and pro-long its life span.