How to Secure Dog in Car: Proven Safety Methods
Last updated
Jan 05, 2021
0 comments
Do you love to travel with your canine companion? Are you taking proper travel safety measures for your beloved pet? If you are in a car crash, your unrestrained dog can get killed due to the impact, even if you were driving at a moderate speed. Do you know that? If you are one of those dog owners who keep dog in back seat or on the lap when driving around, you should know how to secure dog in car.
Safety Methods for How to Secure Dog in Car
There are several safety instruments to ensure the travel safety of a dog. Whichever you choose, always place that in the back seat for the safest ride. Back seat riders suffer comparatively less impact during a front collision.
A Dog Harness Seat Belt
If your furry friend is well-behaved, a harness is enough to keep him/her secure to one position. Before strapping the dog, you have to set the harness up by sliding the car seat belt through the loop of the dog seat belt. Then, plug the dog harness strap into the seat belt. Adjust the dog's seat belt so s/he feels comfortable but rooted in the position.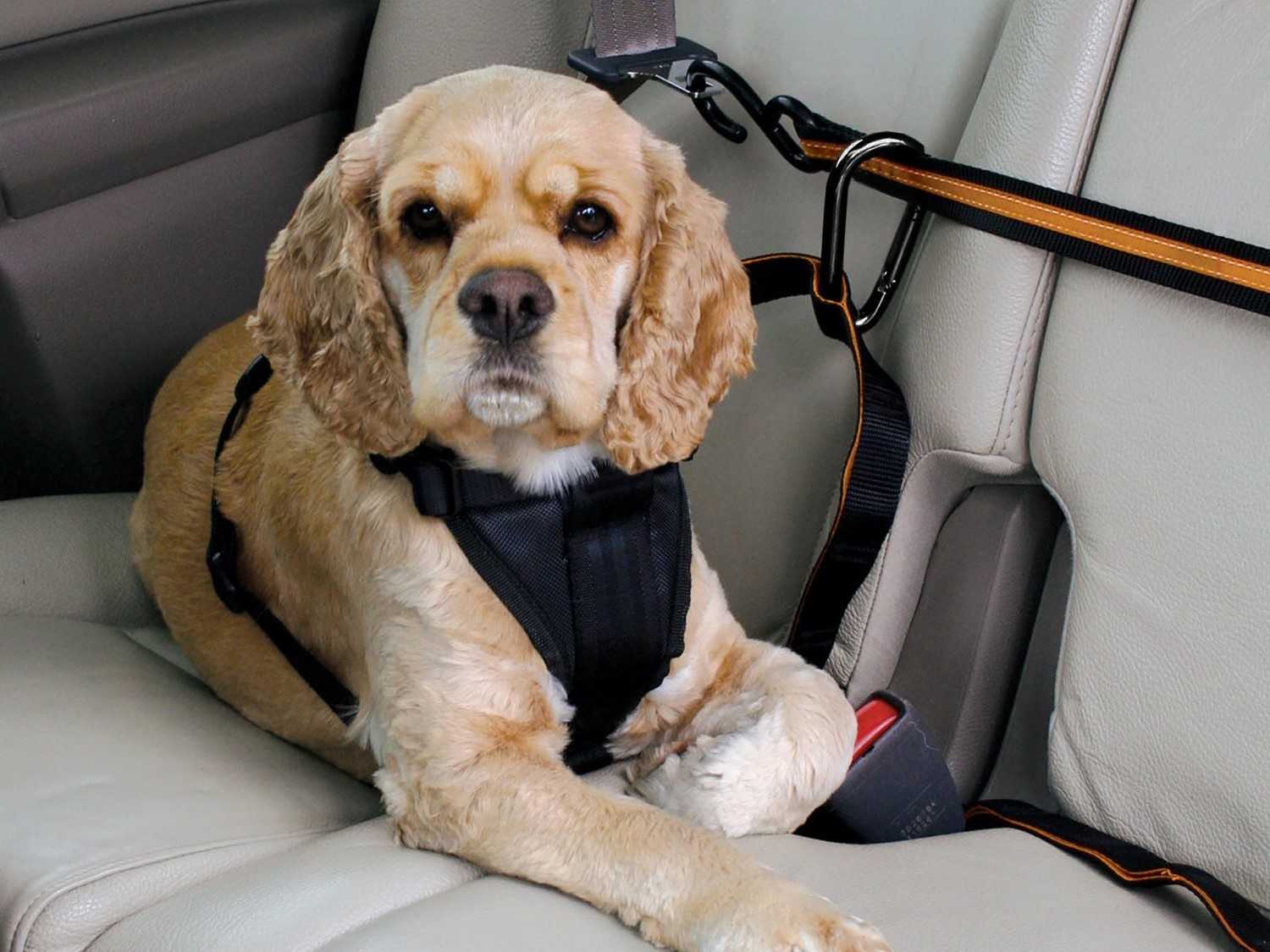 Some dogs are restless and don't want to stay quietly in a place. In that case, use a zip line along with the harness seat belt to restrain the dog along with giving some freedom to move around.
SEE MORE
Travel Dog Crate
Unless you are petting a Great Dane or a Saint Bernard, a travel crate could be a convenient solution for transporting dogs in cars. A pet crate is a metal or hard plastic boxes with adequate air passages.
Choose a crate where your dog not only fits but also can stand up and turn around. Set up comfy bedding inside and secure it in the back seat, so it does not roll around or jut out if the car collides or bumps into something. It would be best to invest in a crash-tested crate.
Dog Car Hammock
Going for a vacation? Your dog deserves to enjoy the holiday spirit too by riding in comfort and style. A backseat hammock could be the answer. Use a dog harness too for extra security. The hammock will protect a dog from falling off on rough roads or during making a sharp turn. This is also a better option for dogs who like to lie down during a ride but don't like to be in a crate's closed environment.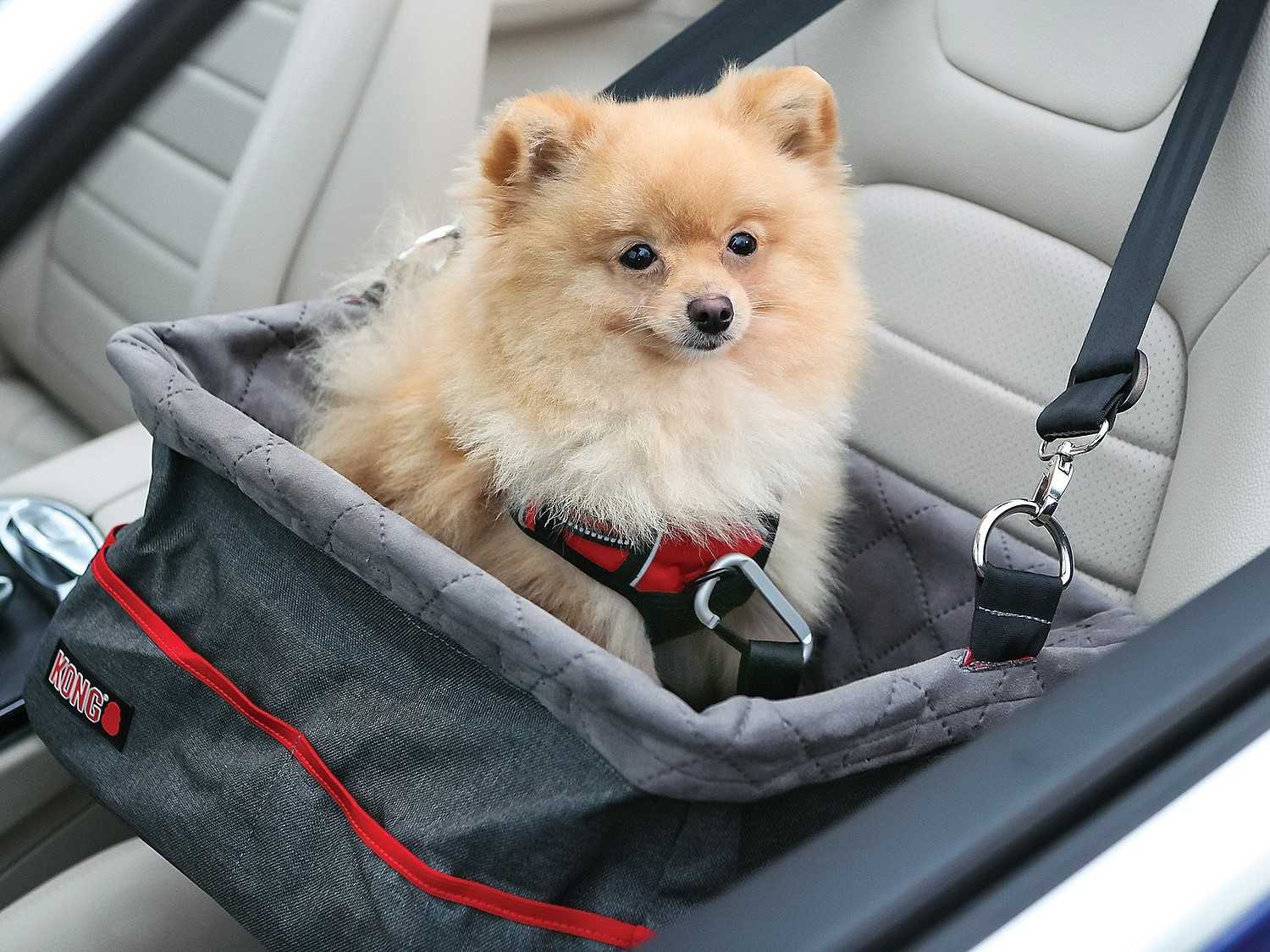 Pet Car Seat
Another safe and stylish option regarding how to secure dog in car. A pet car seat is actually an elevated box secured to the back seat and suitable for dogs under 20 lbs. It gives the pet a good view of the surroundings and people in the car. It's highly recommended for anxious dogs who become restless during a long journey.
A pet car seat is washable, so you can ensure that your dog will be in a clean environment. To assure the utmost safety, use a dog harness too.