THE VOLKSWAGEN GOLF: SWIFT & SUAVE
Last updated
Feb 06, 2018
0 comments
The VOLKSWAGEN GOLF is fast becoming a common sight on the streets and highways of Kampala. It was the first premium hatchback, and it's surely still one of the best you can buy. The VOLKSWAGEN GOLF has been around for over 40 years, but its popularity shows no sign of waning. Here are some of it's unique features that we believe make it rock.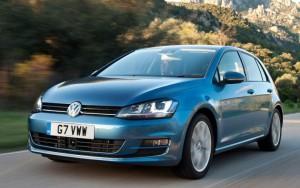 Space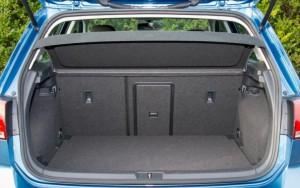 The Golf is quite roomy for passengers and its boot is a good size. Large, square door openings make it easy to get into the Golf without banging your head and there's enough legroom and headroom to keep four six-footers happy.
True, life isn't as comfortable for a fifth person because the floor is raised in the middle of the car, but this is also an issue in most rival models.
Comfort  
The VW Golf's comfort is almost impossible to fault. Even the sporty GTI model is good at soaking up bumps in the road, while lesser Golfs are about as comfortable as family hatchbacks get. This isn't just down to the suspension. There's a huge range of adjustment to help you find a good driving position. What's more, the seats are supportive and only the cheapest, S-specification cars miss out on adjustable lumbar support.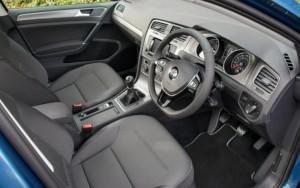 The fact that the Golf shuts out wind and road noise better than rivals adds to its credentials as a long-distance cruiser.
Dashboard layout  
The Golf has simple and easy –to-use dashboard consists of rotary air-conditioning controls that make it easy to adjust the temperature inside the car, while the stereo, sat-nav and vehicle settings are all controlled through a touchscreen that's similarly user-friendly.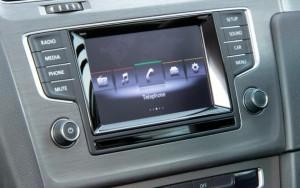 Not only are the various menus clearly laid out, but there are shortcut buttons around the outside of the screen that let you quickly switch between the various functions.
Easy to drive 
Few cars in any class offer precise controls, excellent visibility and a better all-round view than the Golf because it has large, deep windows that keep blind spots to a minimum. The steering is light enough to make parking pretty easy, too, while well weighted pedals help you drive smoothly in stop-start traffic.
Fuel economy  
The most efficient Golf is the Bluemotion model, which has an official average of 88.3mpg. That's quite a bit better than the figures for eco versions of the BMW 1-series and Ford Focus. However, the Bluemotion is based on the relatively poorly equipped S-specification Golf, so even if you do a lot of miles, you might want to go for the regular 1.6-litre diesel; this still managed more than 70mpg in official tests.
Affordability 
The Golf makes a great good long-term buy costs more to buy as it will actually cost you less in the long run, though it could will set you back a similar amount over three years, whether you're buying or leasing. The Golf's impressive official fuel economy figures translate into low CO2 emissions, so it's relatively cheap to run as a company car – particularly if you go for a diesel.
All in all, the Volkswagen Golf is an excellent all-rounder that makes a lot of sense as a company car, while the lower-powered 1.4-litre petrol is an even better choice if you're a private buyer because it's cheaper and quieter.