How to Buy the Pickup That's Right for You
Last updated
Feb 05, 2021
0 comments
If you are a beginner at car purchasing or have not made any buy, it is a tough job to even know where to start. I mean, you are looking for a car that exactly fits your needs for many years. How do you find that vehicle? 
After all, pickup trucks come in various sizes and ranges of abilities.So in order to pick the right one, you need research as well as understanding. They are also steadily demanded by car owners around the world this decade. And this trend for truck sales will not be slowed down any time soon.
So in order to help drivers who want to invest and car owners who desire a suitable pickup, this guideline is for you. In this article, our car experts examined the pickup pricing formula, understanding tow and payload ratings, the way configuration combinations, as well as clarifying powertrain options. Our aim is to help customers acknowledge and decide in the sea of choices.
How to Buy the Pickup That's Suitable for You
Step 1: Know what You Need
In order to have the right car, you must know who you are and what you expect from a vehicle. And these statements like: "I love cars with strong horsepower" or "I want cars with strong engines"… do not help. We want more details than that. Here is our list of common questions in order to find out your needs to keep in mind:
What type of driving do you do the most? Surface streets, highway, off-road?

How many people do you want to carry?

Is fuel economy essential to you?

Do you have a long commute?

Will you be doing any towing?

Do you need all-wheel drive?

Do you need a children's car seat?

Where will you park your car? Do you have a parking spot or garage? If yes, how much space do you have?

What type of safety equipment is crucial for you? Lane departure warning, blind-spot monitoring, automatic emergency braking, etc.

What type of essential features do you want? Leather seats, Bluetooth Calling, Backup Camera, etc.

What cargo capacity do you want?
If you manage to answer all of these questions, the picture of a right automobile is done.
Step 2: Set the Budget
It is crucial to think about financing your lease or purchase. Ask yourself: How much do you want to spend on a car? How much can you afford to allocate toward an automobile payment every month? Pickup trucks are usually more expensive than normal SUV or passenger automobiles. For example, the cheapest full size GMC Sierra 1500 has the price around $32,000, and this is just a rear-wheel-drive base model with almost no features.
Car owners need to keep in mind that the base model of pickup trucks are plenty. Even though they are not suitable for modest budget's people, they are everywhere. This encourages customers to study and research before starting their shopping journeys.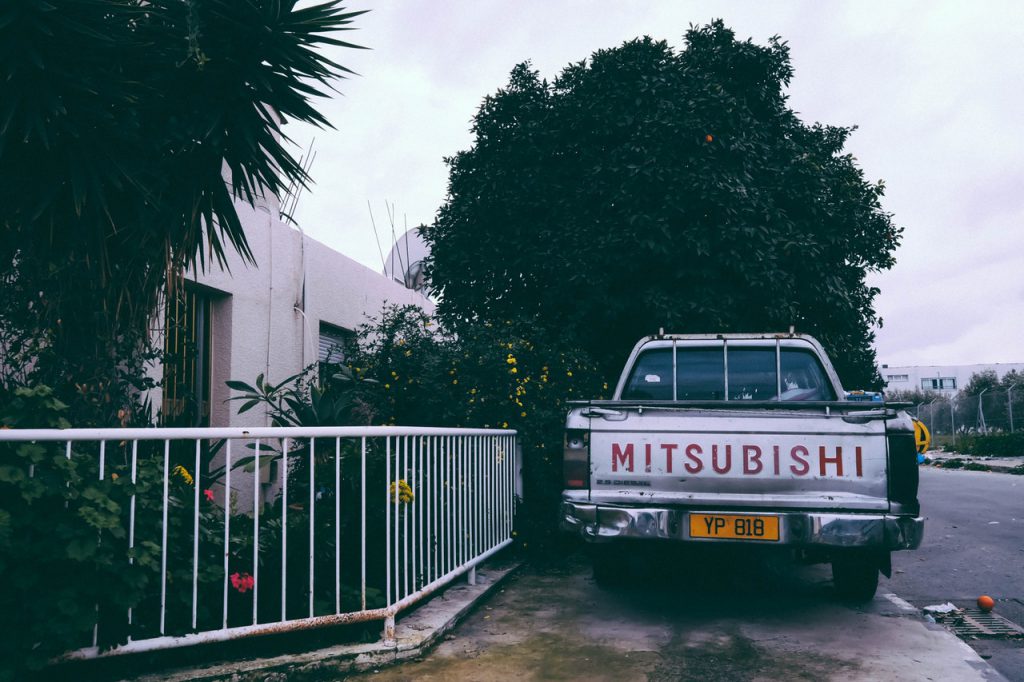 Another important note to keep in mind is that some cars are cheaper to buy yet more expensive to own. Even when they have the same price, one vehicle might cost more to maintain and insure or depreciate faster than another. So estimate the cost of long-term ownership before committing to an automobile. 
 In this step, our tip for drivers is that your monthly payment for a car should be just 15 percent of your monthly take-home pay. And this tip applies even for a second-hand car, which is less expensive. If car owners are looking to lease, you should aim for a payment less than 10 percent of your pay every month. Another thing to remember is the additional 7 percent of your monthly income. You really want to save this factor in order to cover insurance and fuel cost. 
Understanding your budget beforehand is a great help when selecting your next truck.
Step 3: Lease or Buy? Your Choice
When you want to have a suitable pickup truck, there are two options: Leasing or buying. Both of these options have advantages and disadvantages, and your feeling about these will decide which route you would like to take.
Briefly, buying an automobile is much more expensive, along with that is the high monthly payments. However, when you pay off all the loan, you will have yourself a vehicle that you can freely drive for as long as it can be. On the other hand, a lease requires little or no cash down. It also offers lower payment every month. Nevertheless, when the lease ends, you have no vehicle and if you need one, you will need to do the lease again. 
In order to make the decision between buying and leasing easier for you, we will list out a few more factors:
Buying
No penalties for mileage if you drive a lot

The flexibility of selling the car 

The freedom the modifying the car according to your tastes and preferences

The expense of your car is lower in the long run provided you pay off
Leasing 
You can have a new car with newest technology every few years

Drive a expensive car with less money

No trade-in hassles when the lease ends.

The repair cost will be under the warranty of the factory
Step 4: Consider Other Options
This step is unnecessary for customers who had their selections. However, with today's ever-changing marketplace, there are new vehicles hitting the showrooms everyday. This opens many new doors for you since there might be one that you have never considered could be right for you. There are many websites online like Car From Japan that let you compare and search similar automobiles in order to find the one that truly suits your needs. 
Even when car owners had a car in mind, we still recommend them to review other comparable cars in the same class with the purpose of finding a better option. 
So what are the features that we want to see? Here are our recommendations in order to find the best pickup truck
Size
With good research, car owners can surely identify the size of a pickup truck. There are two size categories: Full-size and mid-size. Along with that, there are two separate classifications: Light-duty and heavy-duty. Each of these has its own set of attributes. For that reason, in order to make use of their unique compromises, we will briefly list out each type.
We will begin with the full-size truck. Most of them are offered in heavy-duty and light-duty variants. This explains why full-size trucks are more diverse than mid-size trucks. Not to mention, they are also classified due to their vastly different capabilities. Yet, they have many similarities in car parts, interior and design due to the fact that they both serve the same purpose. Car owners can keep this in mind: The heavier the classifications, the better this truck is at hauling and towing. On the other hand, light-duty trucks are more practical for many drivers. To be more specific, they are one of the most versatile pickup trucks which is highlighted for the impressive capabilities.
SEE MORE:
Mid-size trucks are the smallest type of truck of the American species. Mid-sizers do not be able to tow as much as full-size trucks because of smaller cargo beds and cabs. However, they have lower asking prices as well as smaller proportions. This makes it easier to drive in tight spaces like parking lots. Not to mention, they are accessible and suitable for many off-road cases. Last but not least, mid-size pickups are usually more fuel efficient. 
Bed Length and Cab Size
When it comes to selecting pickup, we have three most popular cab sizes: Regular cab, extended cab and crew cab. We rank them by the size from smallest to largest.
Single cab, also known as the regular cab, has two doors and can fit up to three people. Extended cab is the same with single cab apart from adding a back seat and smaller rear doors. The most popular and biggest size cab is the crew cab. This cab has four doors and the biggest back seat space, which helps optimize the practicality of a truck.
Pickup Powertrain Platter
Powertrain is the combination of both engine and transmission. It is the fact that most trucks on sale have two or more engine options. In recent years, pickup trucks not only have a four-wheel drive and a V-8 but also can make substantial power. In short, there are many different options in transmissions as well as their accompanying engine sizes. And this makes the buying process for pickup trucks even more complicated. 
Step 5: Set Up a Test Drive
When you reach this step, we can safely assume that you have found a vehicle that might be a good fit for you. However, is it really suitable? It is time to set up a test drive. Car owners should either call, text or email the department of dealership in order to schedule a test drive day. The reason we choose dealership's internet salespeople is because they can be very helpful. To be more specific, they tend to be more upfront with pricing as well as cater to informed buyers.
Another reason why we should make an appointment about a test drive is that you can ensure the automobile will be waiting for you when you arrive. A good trick for this step is to test-drive about three to four different cars. This is to broaden your options. For that reason, drivers should schedule a few appointments and the date should be close together. This helps compare each car easier and give you an exit from the dealership if there is any unhappy experience.
We now know the reason why we should have a test-drive, but what should we be looking for in this test? A vehicle might have all the components and features you want, yet we need to test-drive it the same way you would drive in everyday life to see if those features are suitable.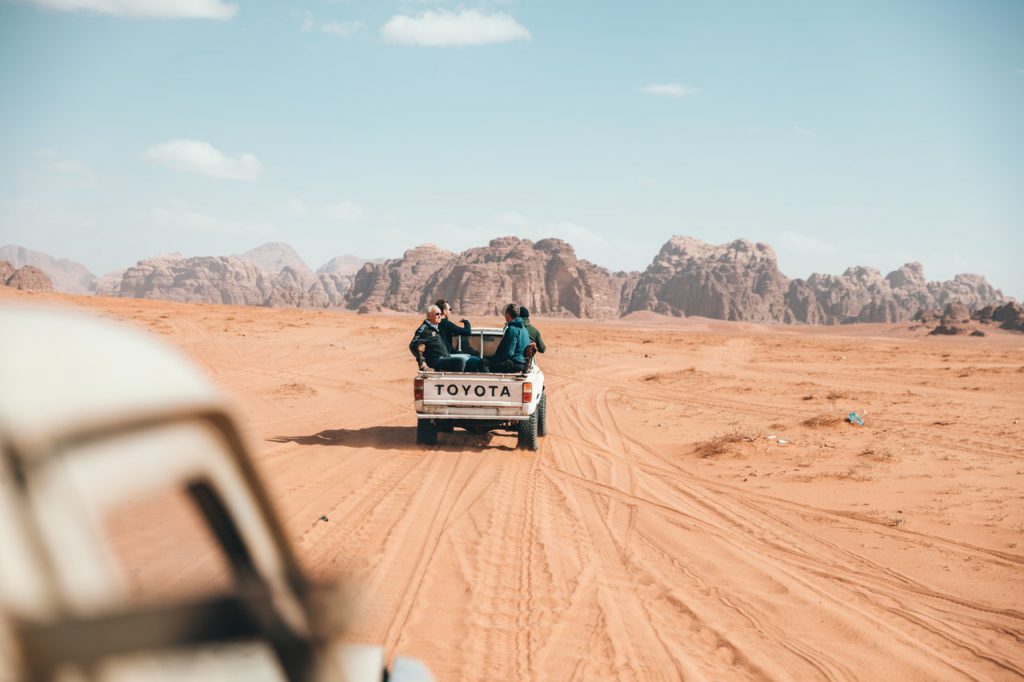 If you are looking for an off-road type of car, drive to some nearby hills to climb. Take tight corners, drive over bumps, try the brakes.
Also, don't just test at the driver's seat. We want to check the whole automobile. Car owners should get in and out of the vehicle many times, sit in the back as well as examine the cargo space. If you plan to have a child, bring the children's car seat along to test to see if it fits and is easy to install or not. Also, the sound of the engine is another essential part of the examination. Expert car owners can evaluate the sound system.
Take your time and not be distracted by anyone. This might be your future car and you want it to be perfect. And don't be scared of the judgement from the salesman. A good salesperson will always respect your need to experience the vehicle, as well as let you focus on the drive-test.
Step 6: Pick the Automobile
After some testing, we believe you have selected one. If you are having trouble making the right decision, it is alright to know that there is not one perfect answer. Today's cars are equally good in many aspects: gas mileage, cost, safety features. So the decision is really a matter of individual taste.
Alright, you got everything you need, time to buy the pickup truck that is right for you.