The Best TOAD Vehicles for Frequent Campers
Last updated
Oct 28, 2020
0 comments
Every RV owner is familiar with the pain of packing the travel trailer during camping when they need to get something from the town. But they can avoid this hassle by getting a TOAD vehicle. Choosing the best TOAD vehicles is always a challenge. However, taking notes of the determining factors can help the campers during the process of selecting the right one.
What is a TOAD Vehicle?
Although one may not find this word in the traditional dictionaries, this word does exist. TOAD is a slang that RVers and campers use frequently. This word is just another way of saying "towed vehicle." It denotes a car, usually an SUV or off-track vehicle, that users can tow behind their motorhome.
Campers mainly use TOAD vehicles to explore or run errands while camping. There is no need to drive the trailer every time you need groceries or visit the nearby town for any reason. Thus, people can set up the motorhome only for camping purposes and travel around using the TOAD vehicle.
Things to Consider While Getting the Best TOAD Vehicles
The requirement of every boondocker varies from each other. Therefore, one must consider the following points from their perspective when picking up the best TOAD vehicles.
Number of people the vehicle has to accommodate
Frequency of hooking/unhooking the TOAD
Budget for purchasing the vehicle
Importance of fuel efficiency
The weather condition of the area
Plan to go off-road
The towing capacity of the motorhome
If there is permission for towing the TOAD vehicle
Legal requirements of Department of Transport (DOT) for the resident state and the state you are planning to visit
Other compulsory features of the TOAD according to the camper
A List of Best Toad Vehicles
Before choosing a TOAD car, you should keep in mind that one model of a vehicle is TOAD does not mean all of its year models are. So, before selecting, confirm if the particular model is compatible with flat-towing. Here are some of the best TOAD vehicles that campers could consider buying:
Jeep Wrangler
A travel trailer towing a Jeep Wrangler is a pretty common sight as the latter is one of the most popular TOAD vehicles currently available. The main reason behind this is its moderate size and flat-tow set up process.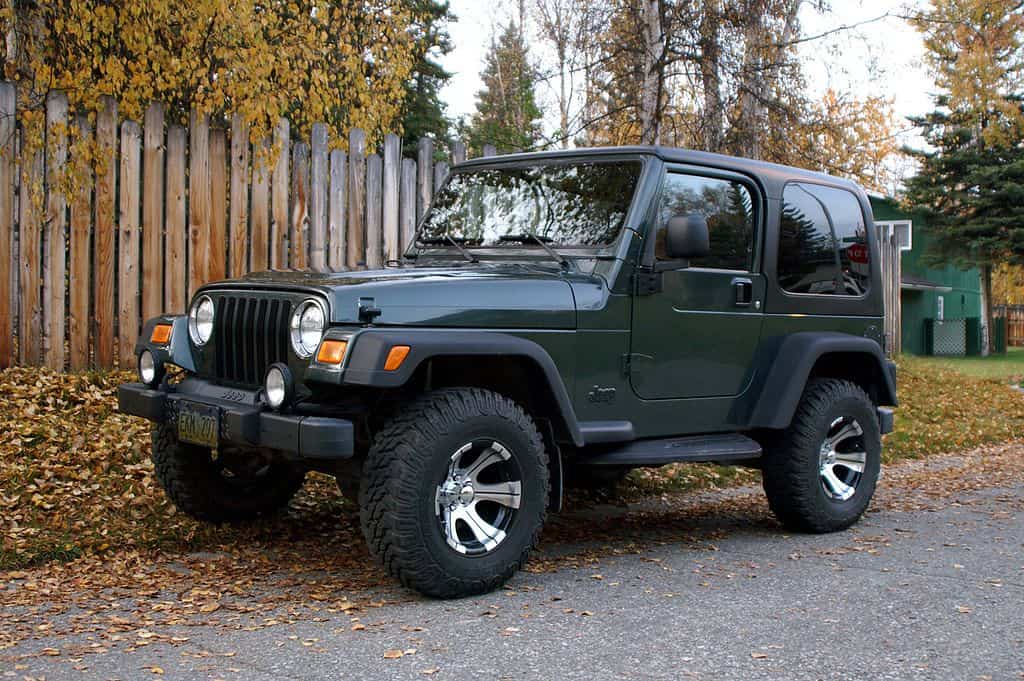 While pulling the Wrangler, campers do not have to follow any speed limit restrictions or distance cap. It means, even with this TOAD, they can drive the RV at a faster speed and for a longer timespan. Moreover, one can select any model since this TOAD is towable with both manual and automatic transmission.
Subaru WRX
WRX is one of the best TOAD vehicles available in the market. Despite being a comparatively new model, this car is reliable. The 2009 model of this car is available for towing on its four wheels with the RV. Using its AWD feature, users can drive it anywhere. At the same time, it is cost-efficient.
Campers can avail of the benefit of its storage capacity to accommodate luggage, pets, shopping, any other thing that one may need during camping, even bikes for hitchhiking.
Ford Edge
Since its release in 2007, this crossover SUV has been the favorite of campers worldwide as a TOAD vehicle. Even if you consider the 2018 model of Edge, the car only got better and refined with time.
One can make use of the rear seat and cargo space of 73.4 cubic feet to fit in all the necessary things. Even when it is not a TOAD car, its four-wheel independent suspension guarantees a smooth journey.
Ram 1500
Like many other people, you can also choose Ram 1500 (2010 to 2018 models) as the TOAD vehicle for camping. This car comes with unique rear coil springs that ensure that the passengers get a smoother and cozier ride compared to the other half-ton pickups.
Remember that one can only tow the four-wheel-drive models of this vehicle, and off-track driving will not be the best thing to do with this TOAD. This car model also includes many convenient features that make it an excellent daily driver.
SEE MORE
Chevrolet Spark
Many campers search for a lightweight TOAD car, and they can choose Chevrolet Spark without thinking twice. This car has enough room to carry everything one may need for a picnic or a day out at the beach.
With the built-in 4G LTE Wi-Fi hotspot of this car, users can always stay connected with the world. All these features make it the ideal option, even for the longer trips away from the motorhome.
Wrapping Up
TOAD cars are getting more and more popular as they offer additional benefits during camping. These are some of the best TOAD vehicles that people can choose for their camping needs. Before making the final decision, do not forget to consider your requirements.