What You Should Know about The World's First-known VW Golf Race Car
Last updated
Jan 06, 2021
0 comments
The fact that almost all of us have forgotten that VW Golf race car was not designed keeping in mind the performance. It was an economy vehicle that was customer friendly, intended to provide users a unique experience of driving such a humble car.
Going back to the history, the first-ever known Golf race car was built by German tuner Rolf Nothelle. And, guess what, now is the time to own it and add it in your collection.
Doesn't that sound amazing? Well, it is. But before that understanding car reviews is a must.
The History
If we go back to history to see what happened back then when it was launched, we would see not everyone appreciated this invention. It raised quite a few brows back then in 1975. And, this didn't happen too late, but soon after it made its debut in the market. The main reason why they introduce it was to replace Beetle.
Well, when everyone was questioning this invention, Bernd Lilier drives it to a first-place finish in a race which was held in the same year i.e., 1975. Later, the car was able to mark its identity among those top racer cars.
VW Golf race car has a fantastic history, it seems.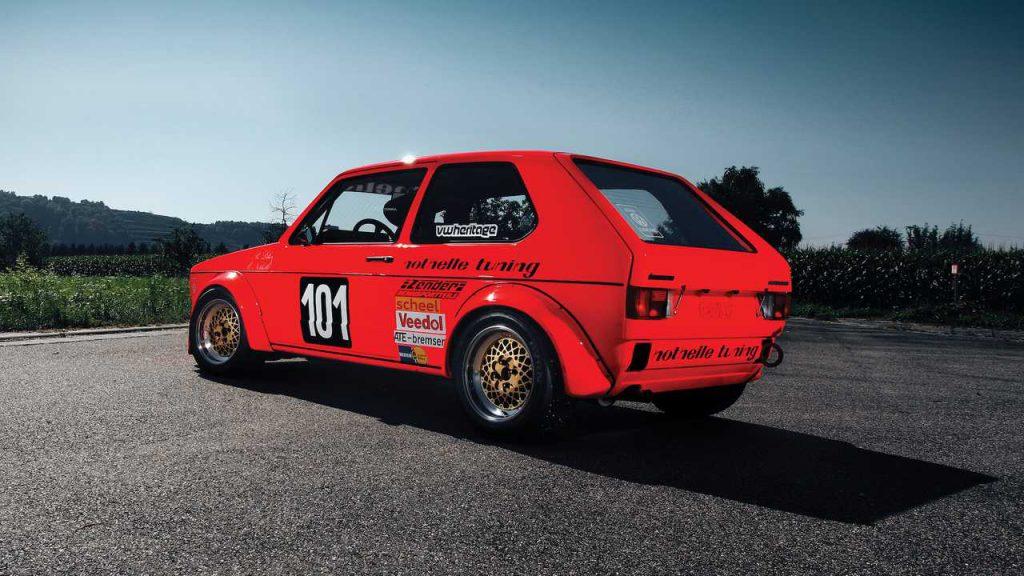 READ MORE:
More That You Must Know About VW Golf Race Car
The car is incorporated with a 1.6-litre four-cylinder engine that is capable of producing 162 horsepower effortlessly. After they later amended it, the car received an incredible horsepower of 175 and which was a result of 1.8-litre four. The thing to know here is that the VW Golf race car that is available for sale now does have this larger and better engine that will make your car run incredibly on the streets.
Moreover, that's not the only thing that you will get with this bigger engine. There is a never-ending list of suspension, chassis modifications, and a robust brake system that gives the user an incredible driving experience.
Besides, the seamless polished look is just the perfect thing that attracts users towards this car.
What Else Should You Know About this Race Car?
The golf's engine was a 1.1- litre four when it entered the market. With this engine, the vehicle used to deliver 50 horsepower. Well, that's enough to take your race car from a 17-second sprint right from zero to 60 mph.
Later, Marcus, who was the son of Rolf, was appointed to restore the original race car. This happened in 2011, and since then, there is nothing that has happened in the modification of this vehicle.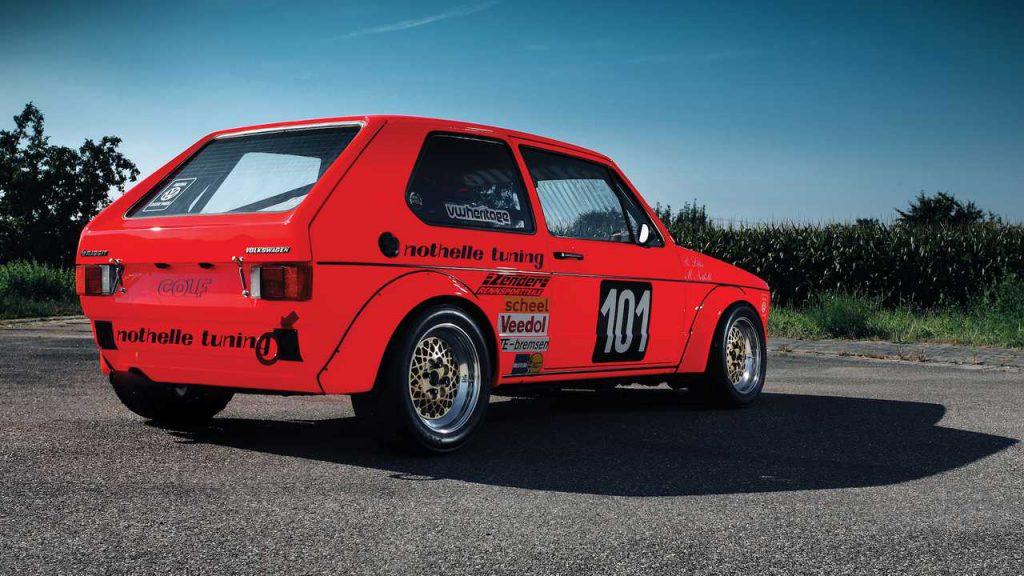 What does The Auction House have to Say?
The auction house RM Sotheby's announced that this car is in an outstanding condition, and buyers should not worry about the same. The vehicle is ready for use, the immediate use. They are continually looking for their next owners who can take away this beautiful thing and race it on the streets.
The sale will include other things, including spare parts and engines. It even includes Group 2- bits, which are super challenging to find in today's market.
The auction is happening in Germany on June 24. Apart from the VW Golf race car, they even are finding home for two other excellent classic models of Volkswagen. There is some other incredible models on the list too, which one will see finding new homes at this auction.