The Exemplary Family-Friendly Car Features Ruling The Market
Last updated
Feb 24, 2021
0 comments
Sophistication and convenience are becoming a rising trend owing to technology advancements. Any avid car enthusiast would understand the joy of driving in luxury. There are a lot of advanced features that are introduced for the convenience of drivers. One forgets to talk about the features that add comfort to other passengers. Here is a list of unique and the best family-friendly car features that make every journey a joyful and expedient.
The Five Most Popular Family-Friendly Car Features
Be it your kids, or your grandparents; every car can be customized to give the best of ride experience along the journey. Technology has made everything possible and has gone far beyond one's imaginations. Here are some family-friendly features to make your family trips an experience worth the hype.
1. Voice Enhancement System
People sitting in the front have to yell sometimes to make their voice audible to the third-row passengers. That is why car manufacturers such as Toyota have introduced best of family-friendly car features such as "Driver Easy Speak" or Honda's "Cabin Talk." The technology uses microphones and speakers to communicate effortlessly with the third-row passengers. There is an embedded microphone near the driver's seat that helps augment your voice through the help of speakers.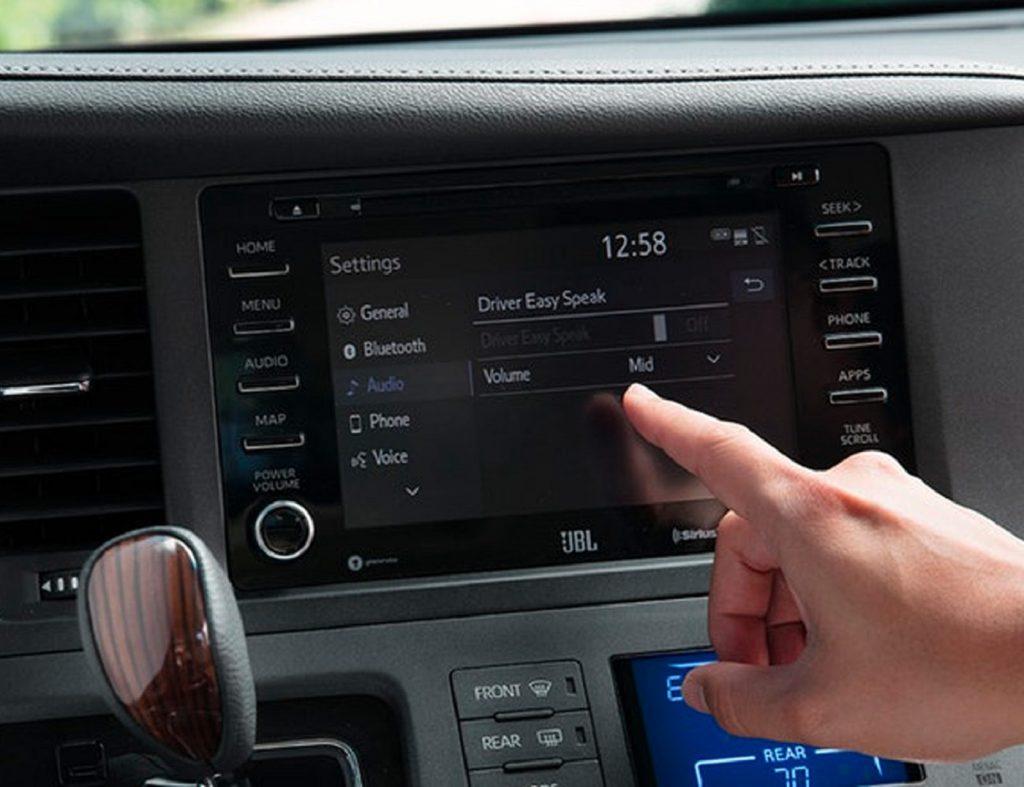 SEE MORE:
2. Wi-Fi To Keep You Company
The Internet has become an all-time favorite technology of all. In cars, a pre-installed Wi-Fi is everything a man could ask for. You can connect laptops, tablets, and mobile phones with the Wi-Fi. The car's router is a reliable device that would help you gain access to the internet anywhere and everywhere. If your car does not have Wi-Fi, you could opt for installing Wi-Fi USB stick to work similar to a standard internet connection.
3. Built-In Coolers & Refrigerators
When driving with your family on long trips in summer breaks, having a stock of cold beverages would be ever welcome. Most of the cars available come with installed coolers to keep your drinks drinkable on dry summer days. Cars like BMW 7series, Mercedes Benz S-Class, and Ford Flex, already come with installed coolers. Whereas there are some other cars that opt for proper refrigerators.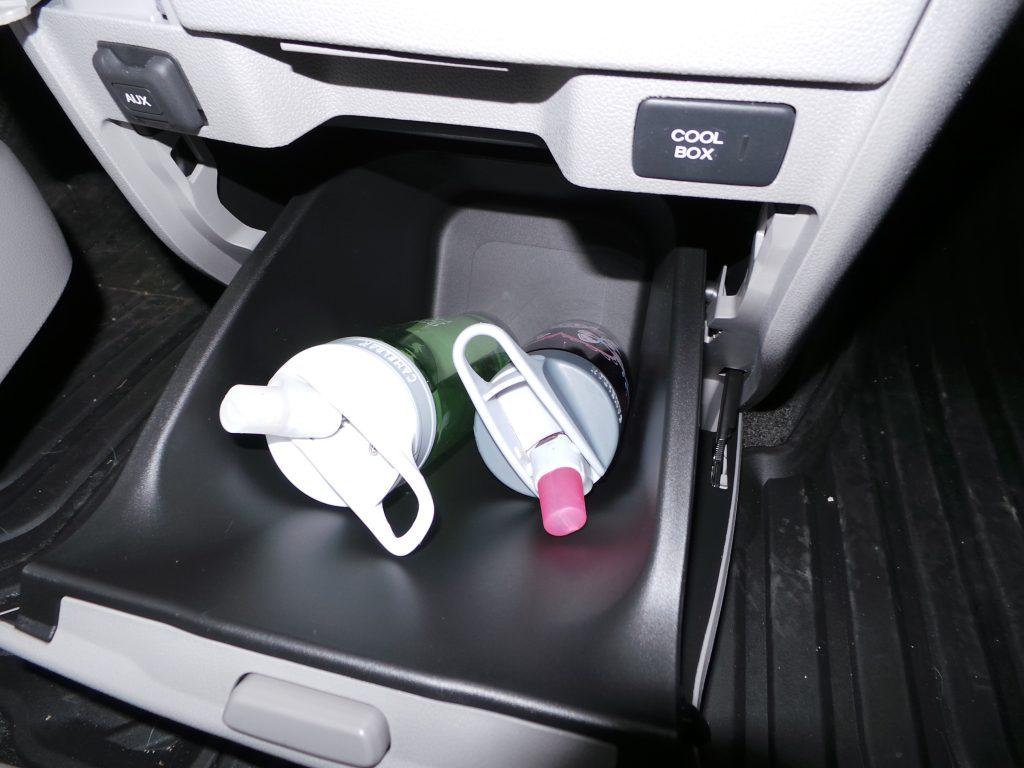 >> Looking for a second-hand car from Japan? Click here <<
4. Embedded Vacuum Cleaners
You can't expect kids to keep calm when you are on long road trips. They are the first ones to create a mess in the car. No matter how much you yell at them, you can't get away from dirt and mess around the seats. To address the issue, some cars such as the 2014 Honda Odyssey come with inbuilt vacuum cleaners. This invention is a genius as it helps maintain the shine and beauty of your car as if it were new.
5. Full-on Entertainment
Kids and elders often get bored on long road trips and travel sickness sometimes ruins their comfort. To keep one distracted, screens are often mounted on the back of the front seats. Kids can watch their favorite cartoons, play games, or adults can binge watch Netflix. This is the perfect invention that promises entertainment like no other. Cars like Honda Odyssey and Chrysler's Pacifica minivan are already making noise for adopting this entertainment technology. Refer to car reviews for suggestions on best-used cars for families.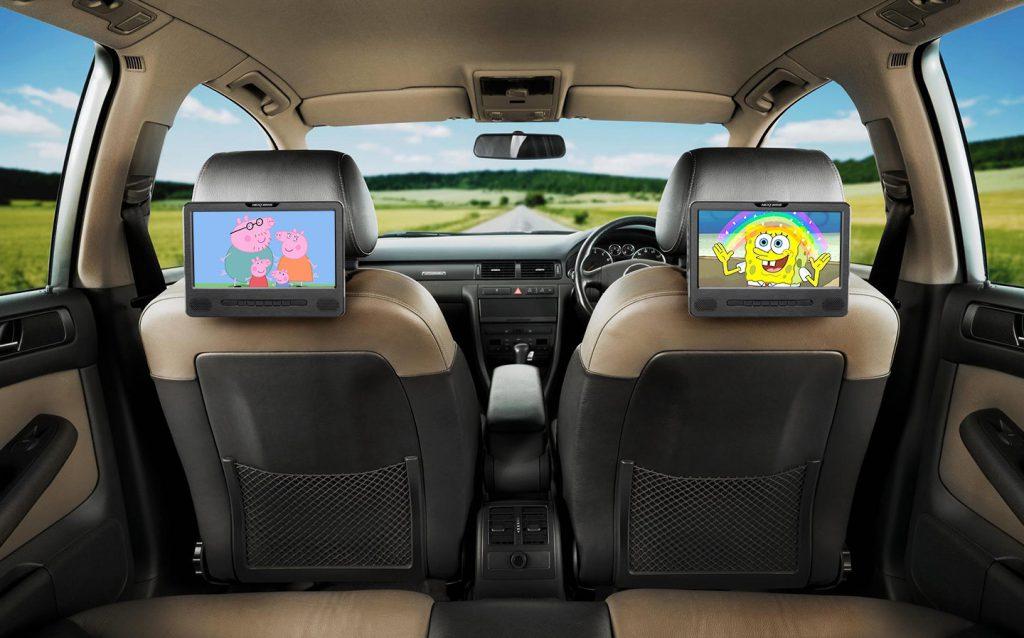 Wrapping Up
These five family-friendly car features have been garnering most of the attention. When it comes to ultimate comfort and utilizing the best of technology, do give these technologies a thought. Why wait? Head to a road trip and accompany your loved ones to create memories of lifetime.